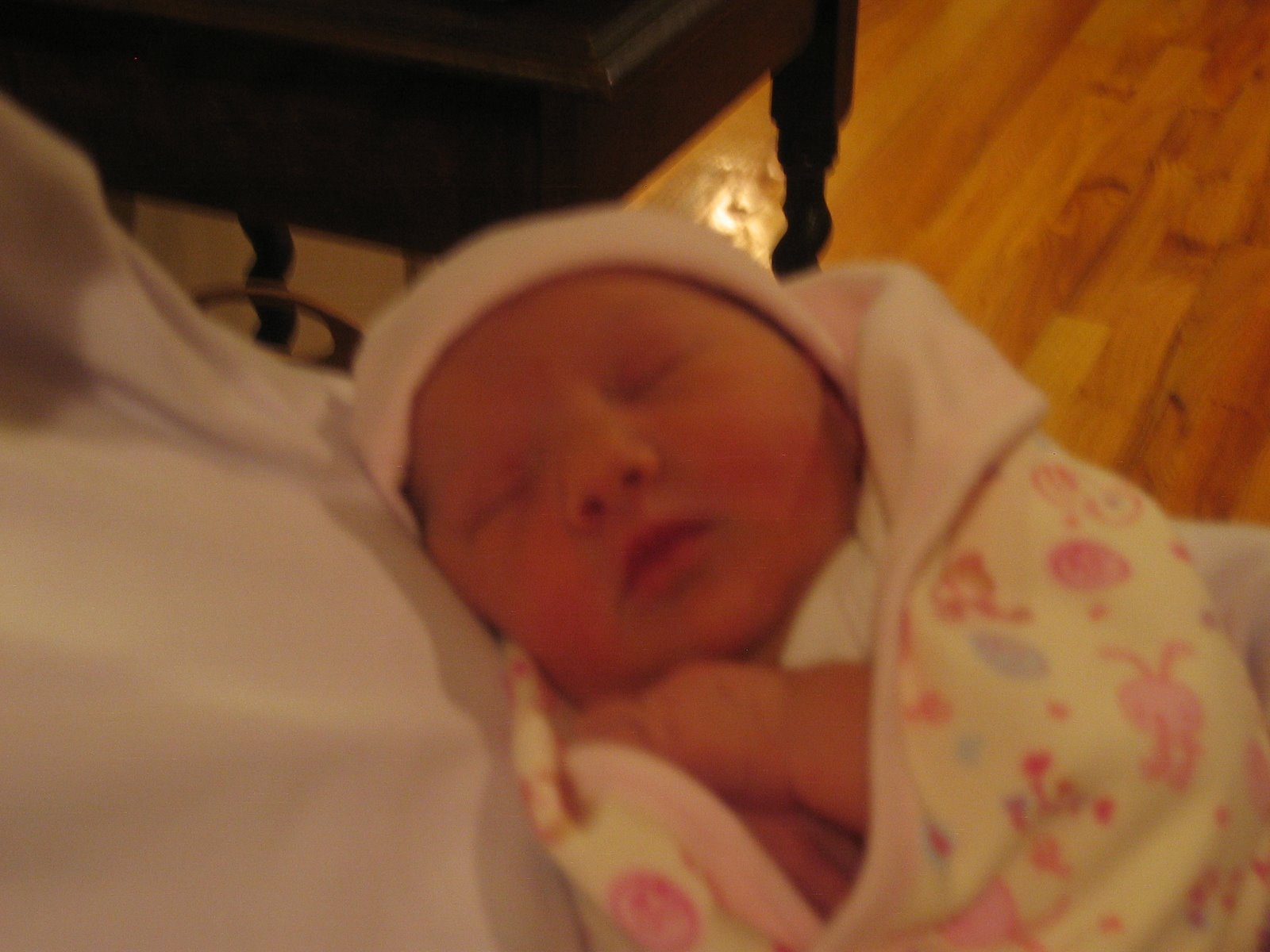 Just thought I'd spend a minute to drop a few pictures of our littlest, born on February 27, 2008, the Feast of St. Gabriel of Our Lady of Sorrows. My labor and delivery went very smoothly. I was admitted and labor started around 6 am. My doctor broke my water about 9 am, and Katharine Elizabeth was born at 11:18.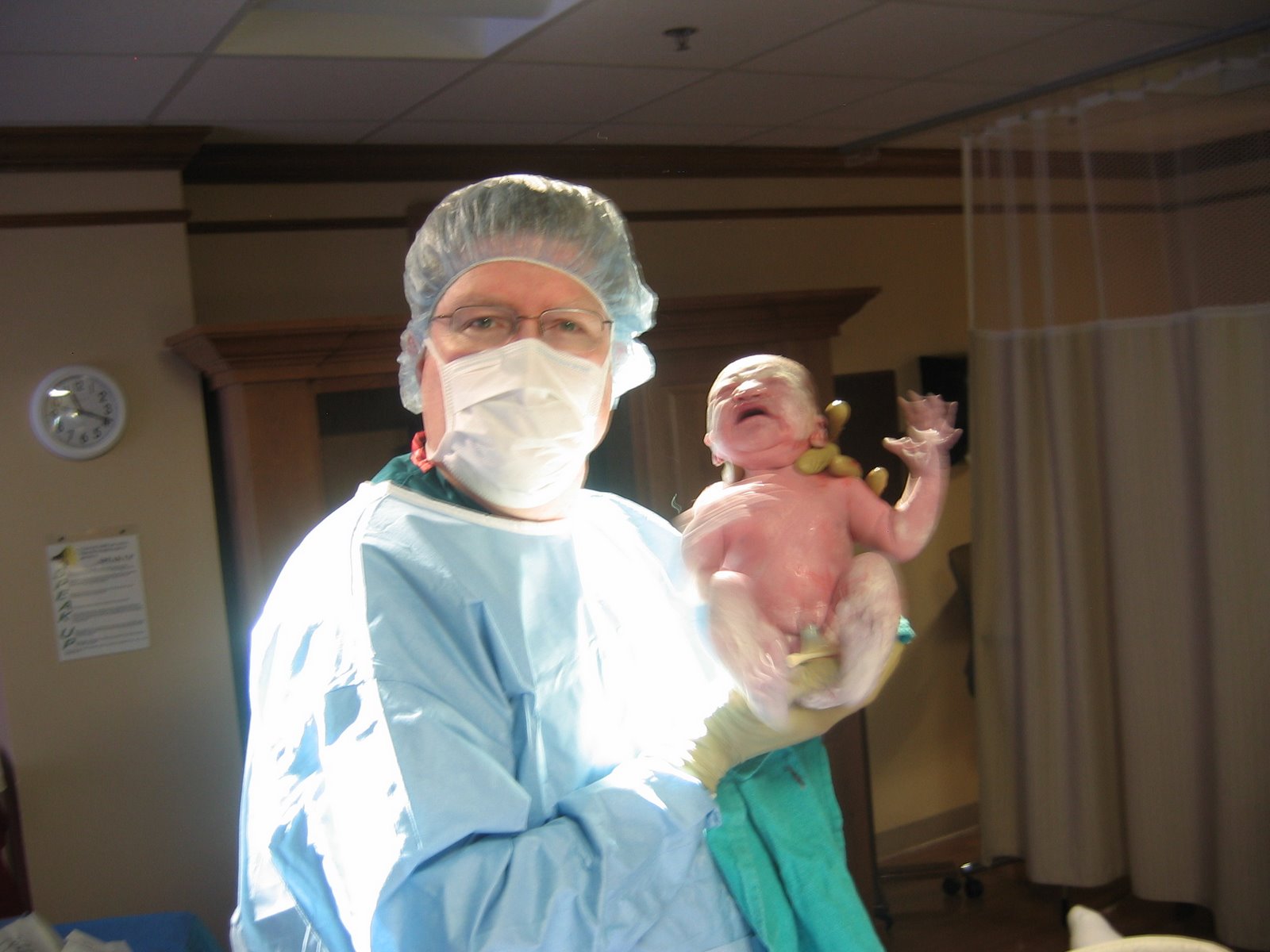 Both Katie and I are doing fine and back home now enjoying family and each other. Rob and I are so grateful for all the prayers, and truly felt them as the delivery could not have been smoother. As you can see from the following pictures, the kids are really loving their new little sister!
Deo Gratias for all His blessings!!!