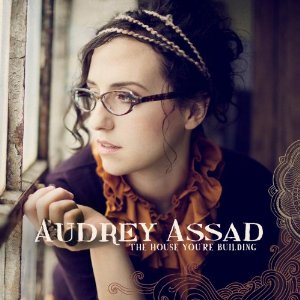 A few months ago, my sister (who has an amazing eye for beauty as well as an amazing blog which you should really check out!) and I were talking and sharing our sense of mid-winter blah that had settled over us both.  We chatted.  All was well.
Later that day she sent me a link to a friend of hers that was trying to break into the music scene outside of Nashville, Audrey Assad.  Kim said, "this is THE music for us right now!"  At the time Audrey only had one single available – Winter Snow.  It was enough.  It was calm.  Soft.  Compelling.  Perfect for filling quiet wintry spaces. 
Audrey has an album out now – The House You're Building.  It's the same inspiring, soft, beautiful, amazing lyrics and music.  Audrey is a young Catholic artist with amazing talent, style, and voice.  Listen.  You'll know.  Her album is available at itunes, and you can check her out more on youtube.
You were right, Kim.
It is THE music right now!
Happy listening!