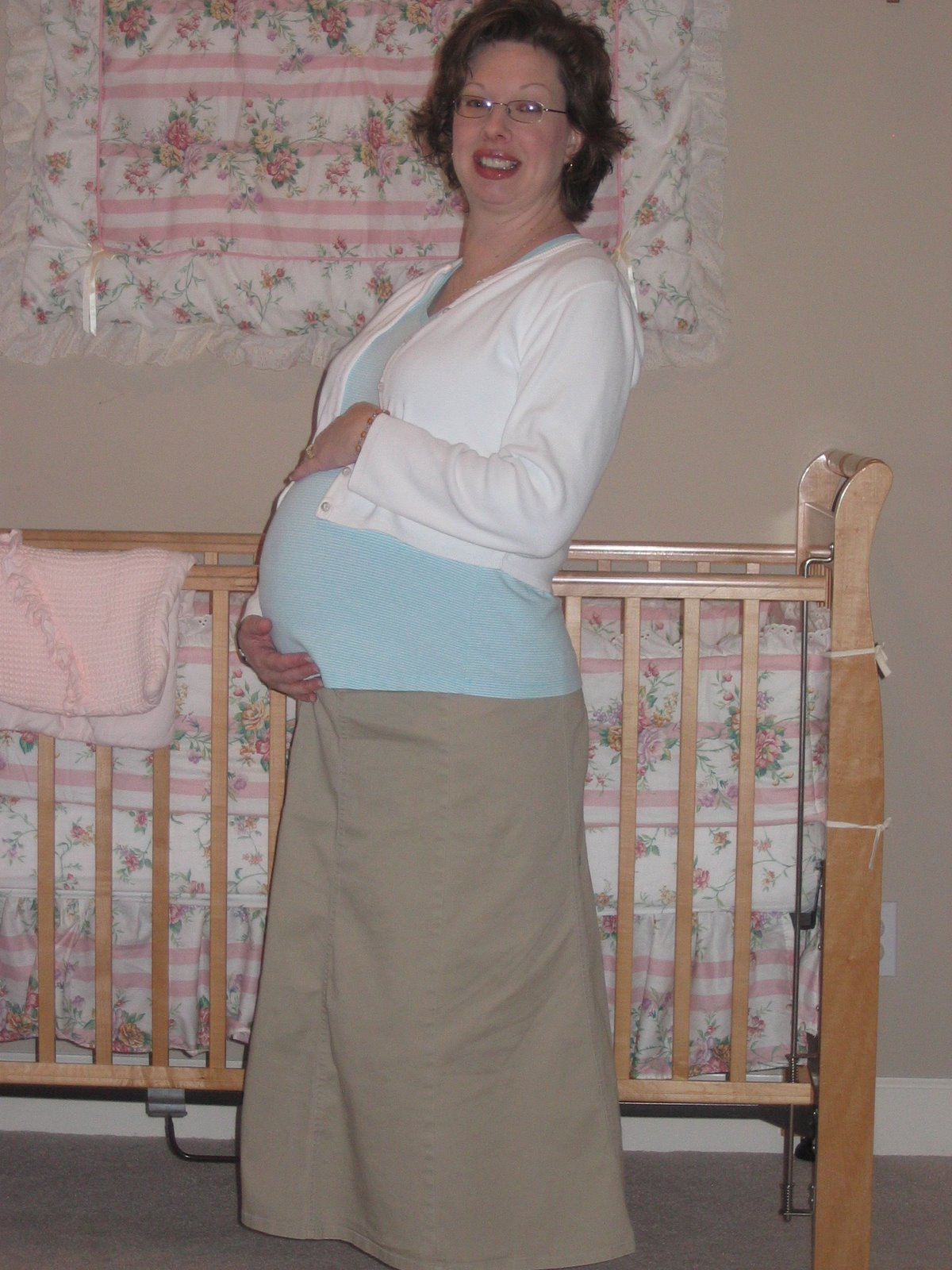 I thought I'd pose for one last pregnancy shot. I'm 38 weeks today. I look small in this picture – the baby has dropped, and I assure you I don't FEEL small, nor does my weight gain reflect anything smallish!! I have been having some fairly uncomfortable contractions, especially over the last week. They're fairly regular for a few hours, but then they go away. The doctor examined me today and thought I had made enough progress that real labor could start anytime. So….we'll just have to see. Regardless, the doctor will induce me on Wednesday morning, early!!! I usually go very quickly after my water breaks, so I hope to have a baby sometime after lunch on Wednesday, February 27 (if the littlest doesn't decide to come before then.) Everyone here is getting very excited!! Even the littlest Peanut is asking to hold the sweet baby, and the other two are very impatient to meet their sister. In spite of my ongoing contractions (which I am experiencing right now as I type – but don't panic Mom! They're not the real thing yet!) I feel very relaxed. I feel certain that all of the prayers that others have been offering for me are holding me steady and allowing me to feel the peace that surpasses all understanding. I am so grateful!!! Hopefully, the next post you read will be my husband posting our news! Please continue to pray for a safe and healthy delivery!
Jesus, I trust in You!
Offering all for you UC!