A Mother's Morning Basket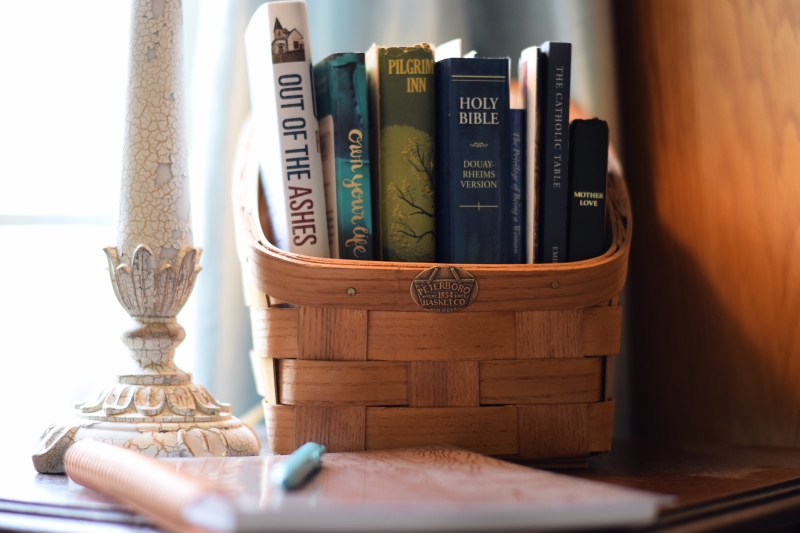 If you've read here for any amount of time you know that almost 12 years ago, homeschooling my young but growing children, I sought to provide a common point in our day with what I coined, the Morning Basket – a simple collection of worthy books that lived in…a basket…and we read from each…morning. Thus, the Morning Basket came to be. (You can read all about it here.)
When I first considered the Morning Basket, it was to be a common, shared time for reading good and worthy books, encountering beautiful ideas and art, and fostering truth, goodness, and beauty. For 12 years now, the Morning Basket has been a fixture – books change, children have come and gone and graduated, but still, we meet – the children and I – every morning. I still read books and poetry, and we still enjoy beautiful art and music. It's still the common anchor point in our day that I hoped it would be all those years ago. And it has been a blessing.
So I took a page out of my own book and created my own Morning Basket. A Morning Basket for me. My basket of truth, goodness, and beauty!
A Mother's Morning Basket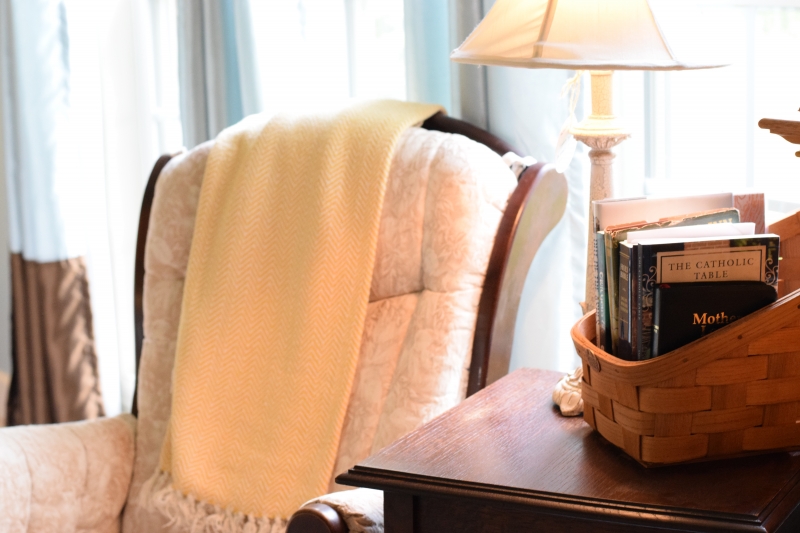 I have a small corner of my bedroom that I've claimed, and I enlisted my faithful rocking chair, a small table, and of course, a basket. And each morning, I sit right here with my cup of coffee, and my morning prayers, and my basket of books. We can't give from an empty well. To grow and flourish, we each need to be refreshed from sources that are life-giving. It has to be a priority, a part of self-care. And if I've learned one thing in motherhood, it's that once a day gets rolling it's hard to slow the momentum and sit down – not impossible, just much harder. So, I set myself up for success and start in the quiet, early morning.
What Do I Have in My Mother's Morning Basket?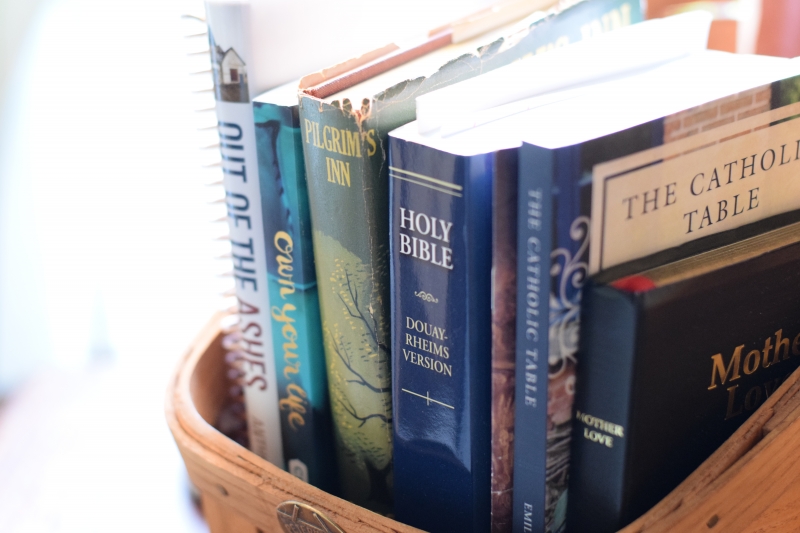 Just like our homeschool Morning Basket, different books make their way in and out of my basket as I finish one and start another, but in general, I try to keep something from the following genre in my basket:
A prayer book – a favorite is Imitation of Christ.
Something fiction. Always.
Something inspiring. I'm choosy here. I don't like flowery language or being told in 862 words how to breathe through my elbow to encounter my emotions and gain access to my true unrepressed self in order to love more fully. Charity is an act of the will and has nothing to do with my elbow or emotions. I live in the trenches, and in my trenches breathing is done between bathtime and potty training and drivers ed and meal prep and all the rich and sometimes humorous and sometimes tender and sometimes brief conversations in between. I like books that inspire because they express the seasons of motherhood in true terms and recognize the great value in this vocation. I find encouragement there. I'll share a few of my favorites below.
A spiritual or cultural book.
Sometimes I enjoy an educational philosophy book.
And a notebook and pen. Always. Always. Always. Because I can't read without writing. This is my commonplace notebook.
I don't read every single one of these books every single morning! Goodness, no! Some mornings, I barely get through a chapter in my Bible before my 4-year-old is climbing in my lap and asking for breakfast. I do try to read two books every morning, and I alternate books each morning. And I do have a simple rule: while there is coffee in my coffee cup, I'm parked in my rocking chair. It's simple and do-able and keeps me reading and keeps my mind, heart, and imagination nurtured.
Right now I'm reading: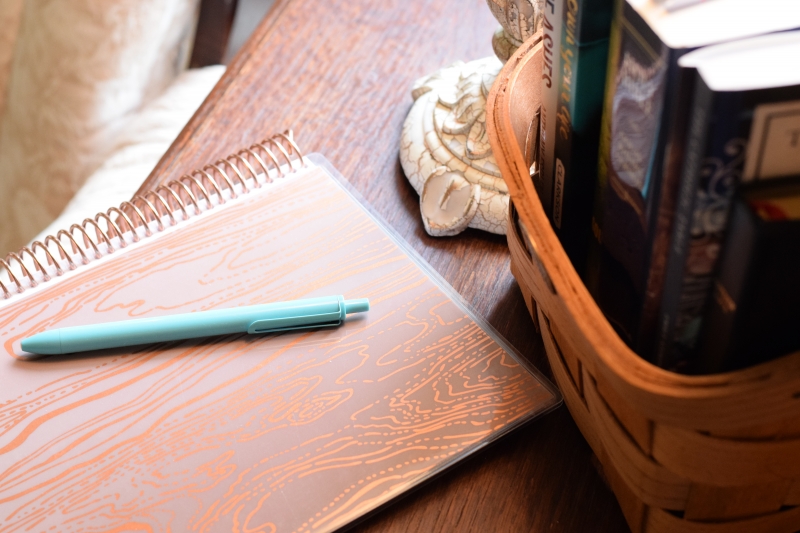 Here are a few books that I've read in my Mother's Morning Basket that I particularly enjoyed:
Books I'd like to read in a future Mother's Morning Basket:
Consider a small, quiet corner, a comfy chair and a small basket of books…for you. Then we mothers can be like the "tree planted by the water, that extends its roots by a stream and will not fear when the heat comes." (Jeremiah 17:8)
Do you have a Mother's Morning Basket? What's in it?