Thanks so much for stopping by!  I'm Jennifer Mackintosh, and I'm a Catholic home educator, finding the simple joys in living here in the beautiful foothills of the Appalachian Mountains near Huntsville, Alabama.  I was married to my husband, Rob, in 1993 and we were blessed with 5 children (ages 25 – 9). On Candlemas of 2022, after a 49 day battle for his life, the children lost their dad and I lost my husband, my best friend, my biggest cheerleader and the other half of me. Life was altered for our family forever, and grief became a part of my story.
You'll find posts and printables here on all the things that fill our days: the grief that transforms our family in Christ, home education, planning & organizing, making home, and living our Catholic faith (faithful to the Magisterium and devoted to the beautiful Traditional Latin Mass). If I were to identify a common thread for you it would be my great desire to find beauty in all the ordinary parts of the day, and my joy in sharing it with you when I find it.
We have been home educating from the beginning…and clearly have a number of years still to go! Our home education philosophy is primarily Charlotte Mason and Classical (using sound Classical principles), and in the younger years, we enjoy some Montessori work. I am committed to encouraging the wisdom that begins in wonder and our goal in home education is virtue!
In 2007, when I began this blog, blogging was just taking off. It was the thing to do because it was this great, nifty new platform that invited sharing in new ways! It literally brought my living room and learning room right to you! I really liked the idea of blogging, and even now, thinking back to those early days of sharing: how my family looked at the time, the sweet moments we shared – I find those memories a delight!
Excited to try blogging, and with no idea then of how it would bless and transform the home education community, I charged in and built my first blog (in blogger). When I originally introduced my blog in 2007, this was my introduction:
In coming up with a name for this blog we tossed around several eloquent ideas…thing's like…Jen's blog. As we were brainstorming, I thought of my day. The children always bring me fistfuls of wildflowers from outside, and I had once again washed a pocketful of marbles that had been tucked inside my oldest son's pockets. Wildflowers and Marbles. My days are spent joyfully collecting these treasures and I write about them here.
And you know what? It still fits – years later! I still find great joy in sharing about all the ordinary little happenings in our days – the beauty in the ordinary (there is much to be found!).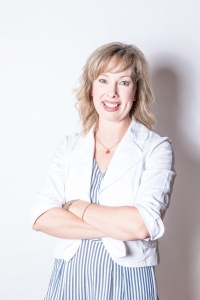 Anything that is good, true and beautiful here is merely a reflection of THE Good, True, and Beautiful from the Creator of all. It is the beatuty within our ordinary.
I pray that your time here is a joy. That it inspires you to look with fresh eyes to find the splendor within your ordinary! God bless you!
Ad Majorem Dei Gloriam!