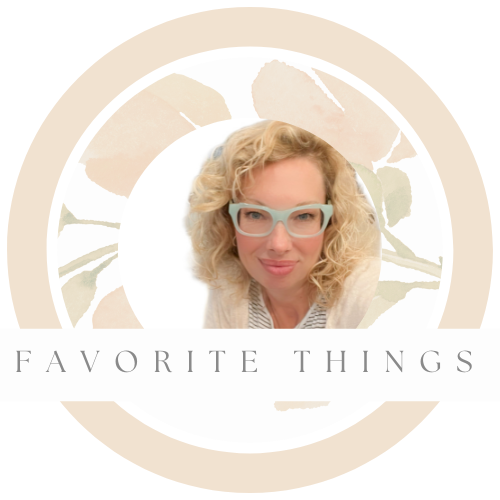 Oh, hey! I'm so glad you're here! I'm often asked about a favorite thing – where did I get my desk, what's my favorite notebook, what paper do I like to use to print lesson plans? Well, here's your answer!
These are my favorite things! They are a collection of valuable things for homeschooling, organizing, the home office, and the home! Many of these links are affiliate links which means it costs you nothing, but I may earn a small commission if you use my link. And for that, I am very grateful! I use that commission to keep this blog free of advertisements!
Find a tab and open up to see the links!
** Sign up for The Catholic Homeschool Conference (online) on June 9 and 10 — I'm excited to be a keynote speaker! This Conference is the largest gathering online for Catholic homeschool families and those considering it! Each year, they bring together some of the best voices in Catholic homeschooling to help you homeschool for holiness as well as give you the practical tools needed to be successful – all under the teaching of the Church. Click here to register. 
My shop with homeschool printables! I couldn't ever find a planner that fit my needs for visually minimal as well as functional and organized – so I made my own! I have lots of variations of layout styles!
Homeschool favorites at Amazon
Ambleside Online for resources, and booklists – all free!
Home office favorites at Amazon favorites
My Ergonofis standing desk – ok…I know this is pricey. Hear me out – I spend a lot of time at my desk, and I started having back strain issues so I wanted to move to a standing desk. I also wanted to start walking at my treadmill at my desk, so I researched standing desks extensively and found that you get what you pay for! I wanted well made, with a small company kind of pride in the work. Practically speaking, I wanted the motor to be quiet and well-balanced so that when the desk rises my monitor doesn't shake. This desk does it all! I've had mine for over a year and love it!
My Ergonofis ergonomic chair – this is another area that I tried to purchase cheap chairs that were pretty and it worked for awhile! And then…I hit a season that my desk became my office and I had to get serious! If you're working from home you're probably getting serious about your desk and chair situation, too! I invested in this amazing chair and wish I had done so sooner!!
Ruggable washable rugs. Seriously. You'll never look back! I wash just like I'm washing anything else – even my giant rug in my family room!
Gathre (this link should be a coupon for $20 off!). I have fallen in love with this company of modern leather-like materials! I started with the portable mat which is like a picnic blanket got married to a gorgeous piece of leather. From there I expanded my collection because the pieces are beautiful, easy to care for, and work so well for my active family!
Thrive Market fits my budget and my time! As a single/only parent my time is pulled in about a million directions. As someone with an autoimmune disease, the quality and ingredients I consume are a priority. Thrive allows me to order groceries at substantial savings, and have them land on my doorstep! Win-win! This link should get you 40% off!!
Amazon list of planning favorites
Cloth and Paper is my favorite source for planner supplies and I use many of their planning inserts in my work planner! I love the aesthetic and the quality and the accessories here are second to none! If you click using my link I think it saves you $15 off your first order!
8Lotus is another go-to for planner inserts that are super minimal and super functional! I use mostly 8Lotus inserts in my planner! If you need visually streamlined – you'll have fun shopping here! Use code JEN8OFF8 for 8% off your total cost.
Levenger for all of my discbound notebooks
Austin Fowler bags – I've been a fan of this small company for many years! I love the high quality and attention to detail! I use these bags and backpacks as my everyday carry, my work bag, and for adventures with the kids! It's a classic investment piece that elevates everything! (I always share sales on my Instagram page so follow me there!) Use code: JENMACKINTOSH for 15% off your order total when checking out!