Simple Machines with Fantastic Physics – Lesson Plans & Printable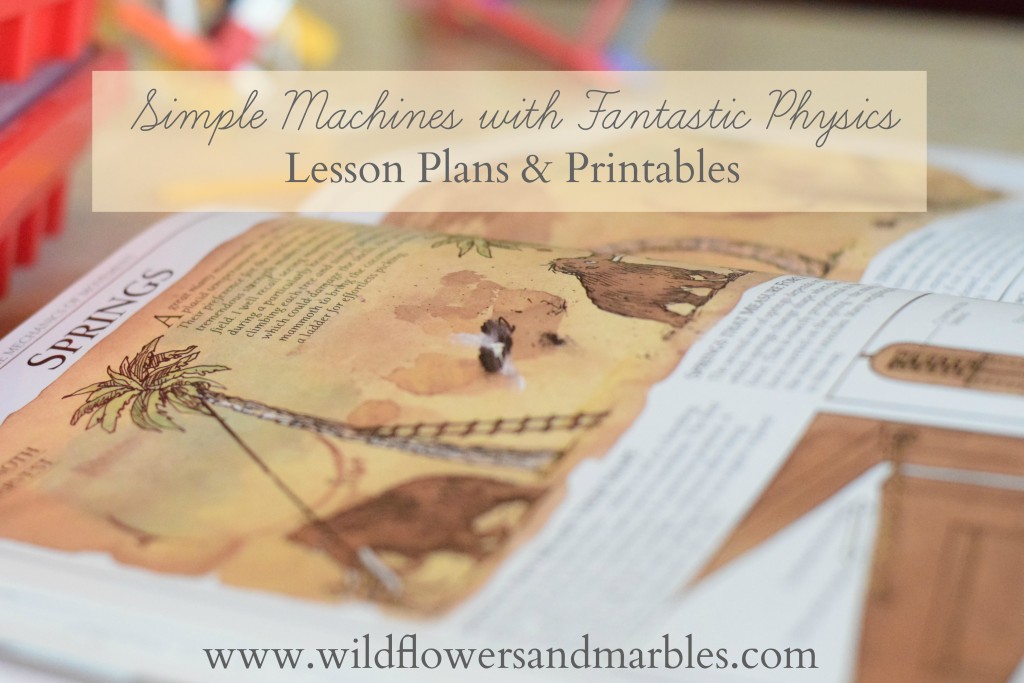 If you've been a long time reader here, you may remember this post from six years ago – Boy Meets Machine. My then-10-year-old was enamored with a course I built around a fantastic book, The Way Things Work by David Macauley. The book naturally connected itself with some interesting hands-on Physics based explorations and some other fun reading that animated the Physics principles illustrated in Macauley's book. My young son read and explored and built and was totally inspired! It lit a fire and that young 10 year old is now rapidly approaching 16, and is looking toward engineering as his career path! My second son is ready for a little "Boy Meets Machine" fun! So here we go again!
As I looked over my notes and plans from our first course six years ago, I wanted something a little more detailed. After all, when I built the first course I had no idea it would take on a life of its own. So I wrote some plans divided up across a 36 week school year, and added some fantastic (free) Physics explorations I found online that coordinate with the principles being discussed. I did my best to coordinate chapters and explorations with the discussion in Macauley's books, and what I've come up with is super exciting to my son! I thought I'd share it with you in case it's a help!
A quick word on the two (soon to be three) editions of this book:
The Way Things Work (here) VERSUS The New Way Things Work (here)
These lesson plans will work with either book, but I recommend The New Way Things Work if you're purchasing this book for the first time. The Way Things Work was originally written in the late '80's, and at the time, computers were cutting edge technology and they were definitely not in everyone's home. Today, not only do we have computers, but there are tablets, smart phones, and more. If you have access to either book, it's helpful to note that the first 2/3 of both books are exactly the same! The New Way Things Work takes the entire first 2/3 of The Way Things Work verbatim (after all, inclined planes don't change or update!), but the last 1/3 of the book on technology – the entire section titled, "The Digital Domain" (including computers), has been updated in The New Way Things Work (last edition was published 1998). The first two terms will work with either book. The last term of the lesson plans reflects the updates from The New Way Things Work,.
And guess what? David Macauley is about to publish a third book in his Way Things Work series, The Way Things Work Now. I'm pre-ordering (it will be available October 2016), and I'll come back and update the lesson plans and this post once this book is issued! EXCITING! **edited to add that the lesson plans are updated (2/19) and now match the chapters in The Way Things Work Now**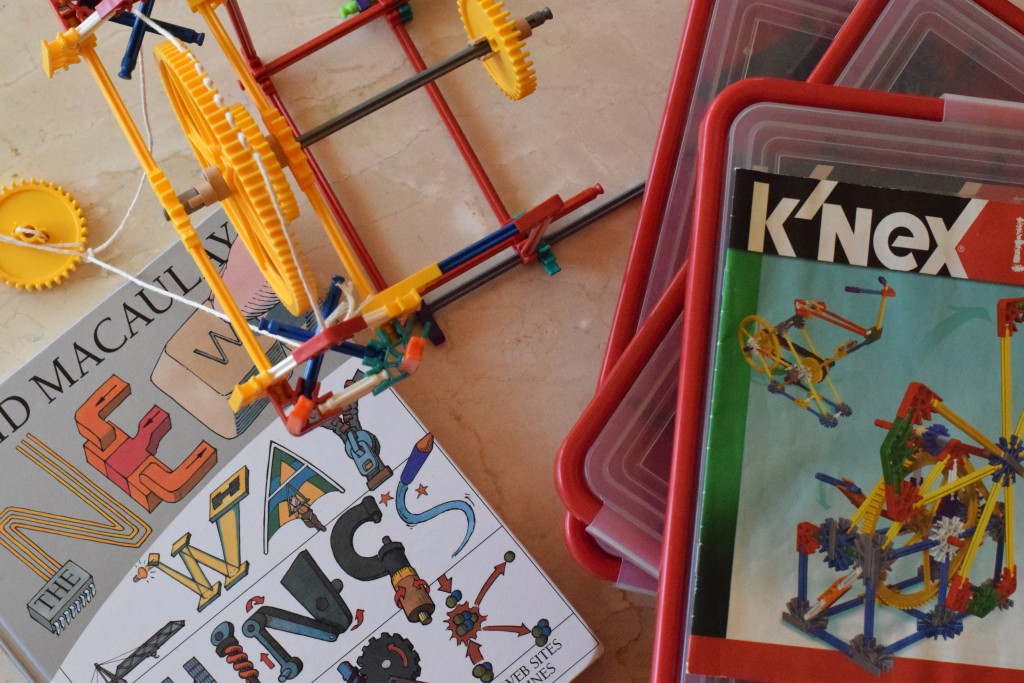 THE DETAILS
This is a year long course and is suitable for middle school –  the best ages: 6th – 7th graders although an advanced or science passionate 5th grader could complete it, too. This course is for anyone – it certainly isn't limited to boys! It received the name, Boy Meets Machine, because…I first wrote it for my boys.  🙂 The name of the course now reflects the course itself so I hope that helps it reach all of you that are interested – whether you're building science plans for boys or girls! All links are hot on the lesson plans – they direct you to the appropriate Physics exploration for that week. I'm also providing a detailed list of materials needed broken down by term…because I'm a mom, too, and if it's going to get done around here, it better be on some kind of list. Can I get an amen?  🙂
PRINTABLE LESSON PLANS
Click below to download the free printable lesson plans
SIMPLE MACHINES MATERIALS LIST
CORE BOOKS
OPTIONAL BOOKS
The following books are not listed on the lesson plans, but would make excellent supplements to this course:
CORE TOOLS – these kits contain all the parts and instructions to demonstrate many of the physics machines described in the first half of the book. They are an indispensable part of the course so that the student can read, apply, know.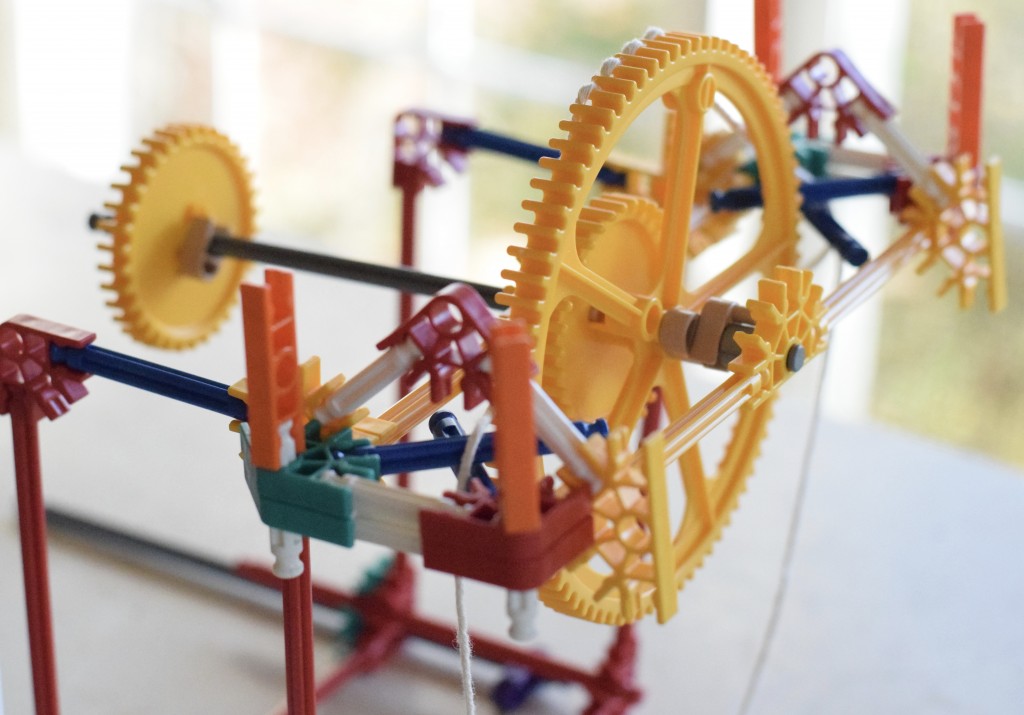 PROJECTS & EXPLORATIONS – All of the projects listed for this course are noted below by week. They each coordinate with the principle discussed in the week's reading. Most of the projects on the lesson plans are linked to free Scientific American explorations that demonstrate principles in this course. You will need to provide simple household items for each demonstration (materials list is provided above). At this age, most of these explorations can be completed independently. (Feel free to substitute other Physics explorations if desired.)
I'm thrilled to be able to share the updated printable plans with you and I hope they're helpful! If they are, let me know! Watch here for updates to the lesson plans as David Macauley's updated, The Way Things Work Now, is published!
* NOTE * The lesson plans are free, however, this post does contain some affiliate links. It costs you nothing, but it compensates our family a little if you click through – thanks for purchasing through the links! I'm very grateful to you!