The Way Things Work – Boy Meets Machine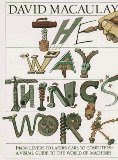 I wanted to offer what has been an exciting and very fun science course for us this year! When I asked my 4th grade son what he would like to study for science his response was, "ENGINEERING AND BUILDING THINGS!!" I immediately thought of a great book already living on my shelf – The Way Things Work
by David Macauley.
In flipping through this book I quickly determined that it would be a perfect fit for his request, and the perfect spine for a study of engineering and machines. We've been affectionately referring to our science this year as Boy Meets Machine – it's been a lot of fun!

I set out to find some books that might support some of the chapters and concepts in The Way Things Work that were available at our local library. Here are a few I found:
:: Mistakes that Worked
by Charlotte Jones
:: Rube Goldberg Inventions
by Maynard Wolfe
:: Gizmos and Gadgets: Creating Science Contraptions
by Heath Robinson
:: Physics For Every Kid
by Janice Van Cleave
:: Engineering for Every Kid
by Janice Van Cleave
:: Machines: Mind Boggling Experiments You Can Turn Into Science Fair Projects
by Janice Van Cleave
:: Simple Machines: Starting With Science
by Deborah Hodge
:: The Wind at Work: An Activity Guide to Windmills
by Gretchen Woelfle
:: Can You Feel the Force?
by Richard Hammond (This was a favorite book! Not to be missed!)
:: The Cartoon Guide to Physics
by Larry Gonnick
:: The Physics Coloring Book
by Coloring Concepts, Inc.
:: Michael Faraday: Father of Electronics
by Charles Ludwig
:: Usborne Book of Science: An Introduction to Biology, Physics and Chemistry
– Physics section only
:: Simple Machines for Beginners
(DVD)
:: The Way Things Work DVD's – check your library for these.  Their production has been discontinued.
:: The Way Things Work game
– lots of fun!!

Also helpful:
:: An Erector Set

:: Our Electronic Snap Circuits
The MOST helpful tools in assisting our learning for this study have been the K'Nex simple machines kits:
:: Levers and Pulleys

:: Gears

:: Wheels, Axles and Inclined Planes
The K'Nex
are what you see pictured on this post. Sparkly is working with levers and pulleys and building a simple block and tackle.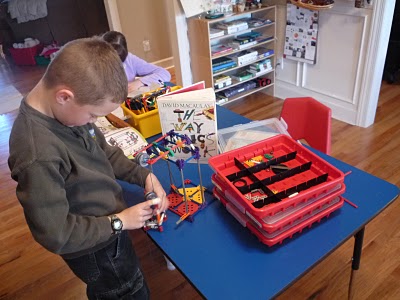 We have made use of a few of the books I listed above, but for the most part we have just really enjoyed sitting down with our big book, The Way Things Work, reading together, and then Sparkly thrives on the challenge of building something he's just read about using his K'Nex. Many of the investigations listed and detailed in the K'Nex manuals fit so well with a particular concept illustrated and detailed in The Way Things Work.
An Engineering Notebook
is a fun thing to keep current as you progress through this study. It's a place to record vocabulary and sketches of projects that have been built as well as those in the design phase.
Of course, we're not limited to K'Nex for illustrating physics concepts…oh no…I made use of the salad spinner in our discussion of centrifugal forces! 🙂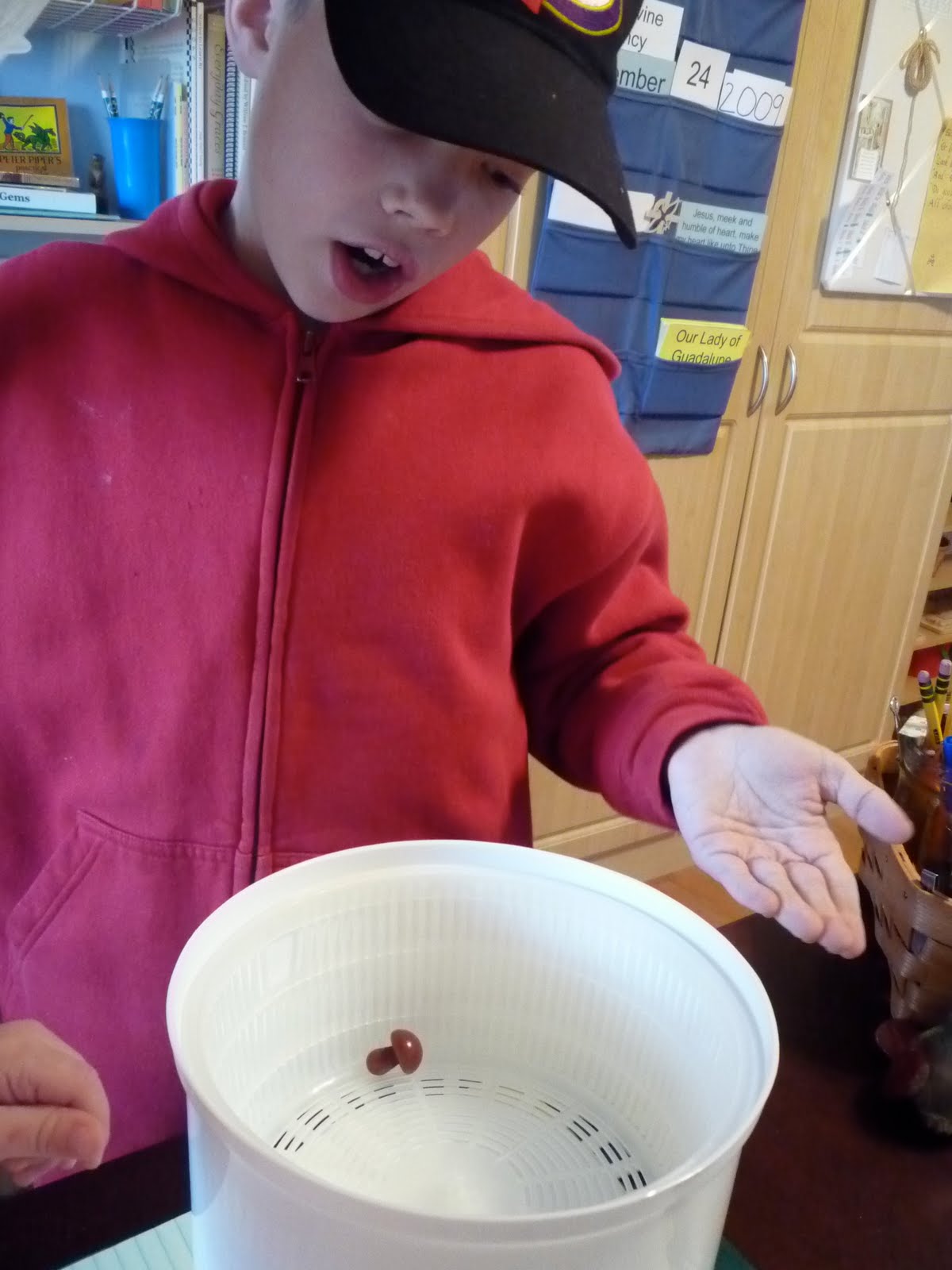 This has been so enjoyable sharing all of this! I've actually had this post in draft form for several months now, and I'm glad that I finally got it up here!