Considering Language Arts – Copywork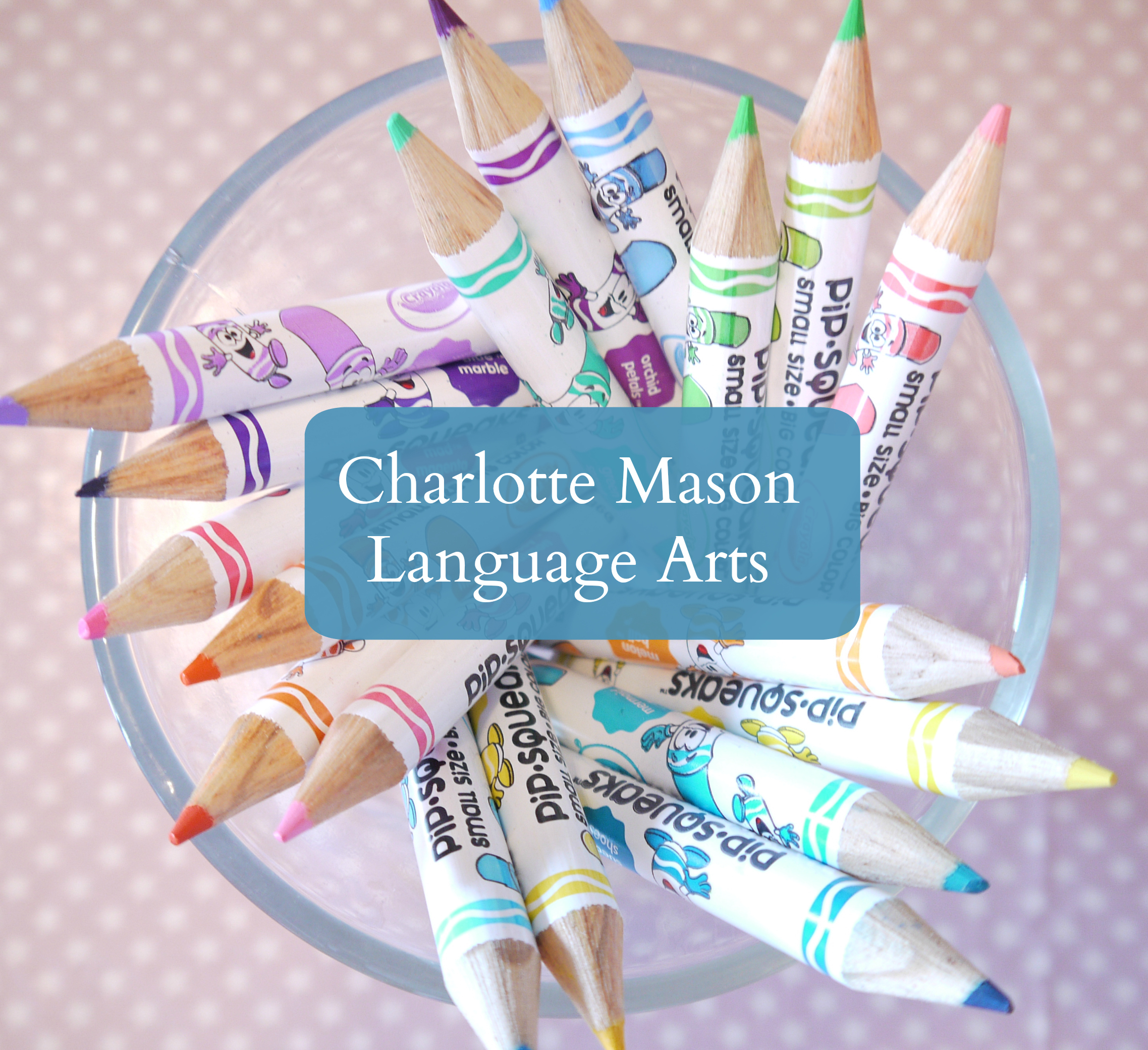 This discussion on copywork is part 3 in a series
considering Language Arts
.
Copywork is another very valuable tool in our Language Arts toolbox.  At first, the name conjures up those awful writing-for-punishment assignments that used to be handed out regularly in grade school.  "I will not talk in class.  I will not talk in class."  But copywork is far from the meaningless written punishments from my memory.
Copywork is the copying of noble, living thoughts from poetry, literature, or from significant figures in history.  The emphasis in copywork is in the perfect execution.  It's a short lesson – with younger children spending maybe 5 – 10 minutes working on forming one letter, one word at a time – perfectly!
From Charlotte Mason, Volume 1, p. 160:
"No work should be given to a child that he cannot execute perfectly, and then perfection should be required of him as a matter of course.  For instance, he is set to do a copy of strokes, and is allowed to show a slateful of all sorts of slopes and all sorts of intervals; his moral sense is vitiated, his eye is injured. Set him six strokes to copy; let him, not bring a slateful, but six perfect strokes, at regular distances and at regular slopes. If he produces a faulty pair, get him to point out the fault, and persevere until he has produced his task; if he does not do it to-day, let him go on to- mrrow and the next day, and when the six perfect strokes appear, let it be an occasion of triumph."
Copywork is another example of how language arts methods are anchored and connected to the other offerings of the day.  Are you studying Isaac Newton in science?  How about copying the 3 laws of motion for copywork.  What is your poetry selection?  Use it for copywork.  Shakespeare?  There are some free copywork quotes available for download here.  Choose Bible verses, hymns, liturgical prayers from the Divine Office, quotes from the Saints, literary selections…as copywork choices.  The point is that children are copying from beautiful living expressions and working on penmanship, punctuation, capitalization, and observing sentence structure.
What does copywork look like in my home?
The goal is perfect execution of letters and words with short lessons so as not to frustrate or overwhelm.
Short lessons = 5 minutes for new writers and increasing up to about 15 – 20 minutes for middle school.
V-e-r-y—-s-l-o-w—-m-e-t-h-o-d-i-c-a-l  formation of letters is my emphasis
Each child gets a new copywork notebook at the beginning of the year.  We start with a 3 ring notebook and the kids enjoy choosing special scrapbook paper to decorate their copywork notebook.
Beginning copywork is about correct letter formation and penmanship.
After letter formation is solidified, copywork continues to serve as penmanship practice, but I also introduce punctuation, captitalization, and other introductions to mechanics (one at a time) through copywork.  I don't flood them with information all at once, but if a copywork sentence contains a semi-colon, I discuss why it's used.
Selections for copywork are chosen with the same criteria used for selecting living books; writing must be of good literary quality.
Here's where it is so important to follow your instincts and know your children!!!!  Each child is different when it comes to writing skills and abilities, and my boys are different from my girls.  Even with my two boys there is a dramatic difference in what each is capable of in terms of early writing.  My current 5 year old is a great writer and loves it so much that the other day I caught him copying the milk carton!  LOL!!!  My 9 1/2 year old still struggles with writing.  Early writing/copywork for him was very short, and we used alternatives for other lessons that might require writing or spelling – I often pulled out our moveable alphabet!
A Lovely Thoughts Journal – Copywork for the older child:
Up until last year, my oldest daughter (then in 8th grade) continued with and really enjoyed her copywork.  Last year we focused on copywork with calligraphy using Writing Can Help, Book 4, Calligraphy and choosing from Lucy Maud Montgomery's beautiful Victorian poetry.  We then followed up with the Calligraphy Bible
.  Since you might be wondering about pens, I'll let you know that she started out using the Zig calligraphy pens
, but then after some practice she was ready for a serious calligraphy pen.  I still have my old Sheaffer pen, so we found some extra ink cartridges and away she went.  I highly recommend the Sheaffer sets
!!
This year, my daughter doesn't have assigned copywork on her lesson plans.  She has chosen instead to continue with her calligraphy in her own commonplace book, which sounds so….common (LOL!), so we're calling it a Lovely Thoughts Journal.  She now chooses which passages she will copy, but still keeps to the same principle of perfect execution.
Many amazing literary figures kept a commonplace book to copy noble thoughts from their literature reading into their journal.  I find it extraordinary that such a simple thing as copywork yields amazing and rich fruit in vocabulary and expressions, but I'm finding that it does!
A few resources that I enjoy recommending:
Though all that is really needed for copywork is a pencil and a piece of paper, I have found a few extra tools to be very helpful and enjoyed here:
For lots more great insight on copywork, check out the Copywork articles by Lindafay at Charlotte Mason Help.  There are also wonderful articles for further reading at Ambleside Online, and my favorite source of Catholic Charlotte Mason, Mater Amabilis.
Next post in the series – Dictation!