Simplified Planner 2018-2019 Planner – Review & How I Plan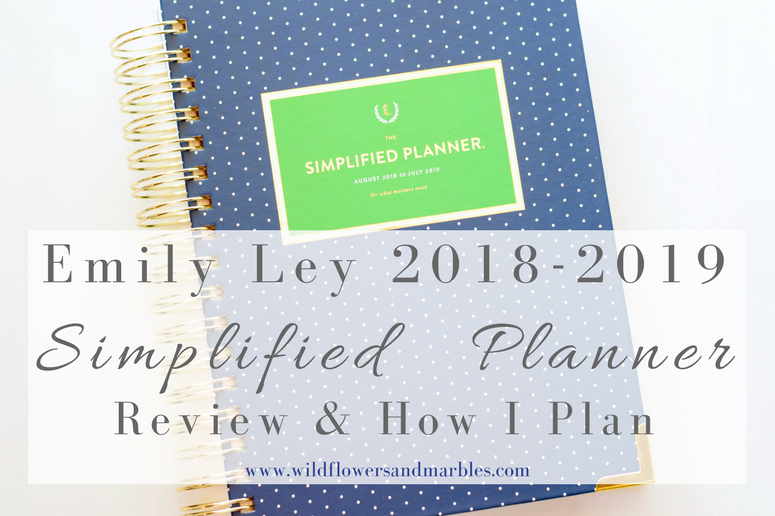 The new Emily Ley Simplified Planners and all the new accessories launch May 2 this year for the Academic Year planners (August 2018 – July 2019), and the Calendar Year planners (January – December 2019) launch in September of 2018. Many of you know that I am a huge fan of Emily Ley, her company, and her planners. And this year's choices and covers are more charming and meaningful than ever!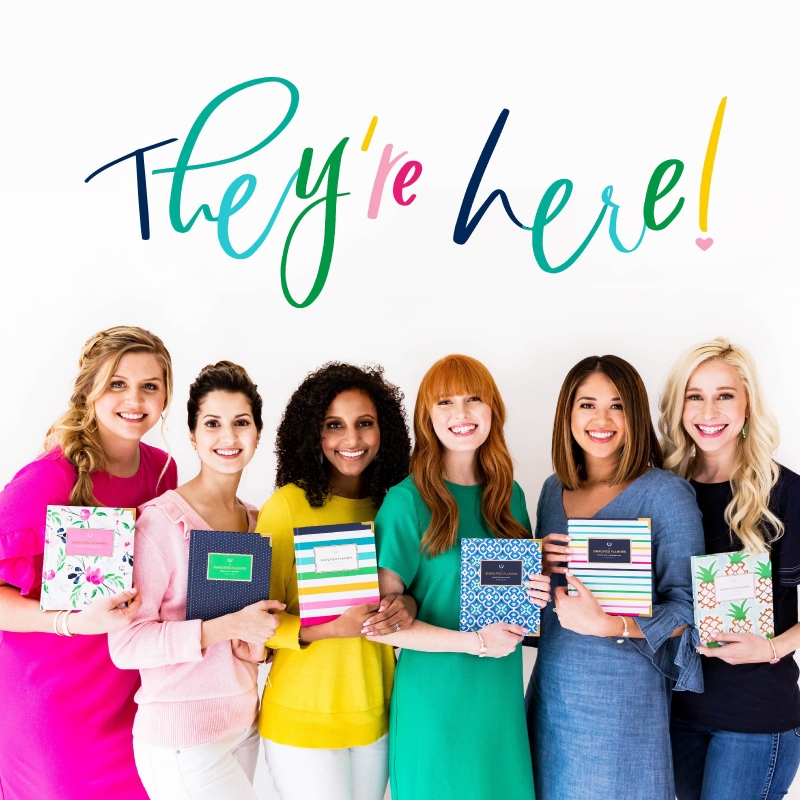 I use planners for a lot of things – to manage time, to-do lists, goals, habit growth, meal planning, homeschool planning, budget planning, self-care reminders, to manage my volunteer time and church work, and to help me keep track of my health. And, I have a few different planning tools to help me juggle all of that!
My life is full. There is just no other way to describe it. I could list the litany of things I juggle and manage, but I don't think it would be productive for anyone but me. What I am able to do is so largely dependent on my season of life and the tremendous help I have from my husband and grown children, as well as the grace God provides on a daily basis. Any list of my daily duties would either overwhelm or baffle you. Suffice to say, it's a lot. It's enough that I have to actively carve time for quiet and margin – something that I used to just be able to appreciate as it gently rolled across my day. No more. These days, I have to plan for it or I'll just steamroll right past it. And it's so integral and important – the culture of the family and your own personal sanity cannot survive without that white space. Leisure is the basis of culture.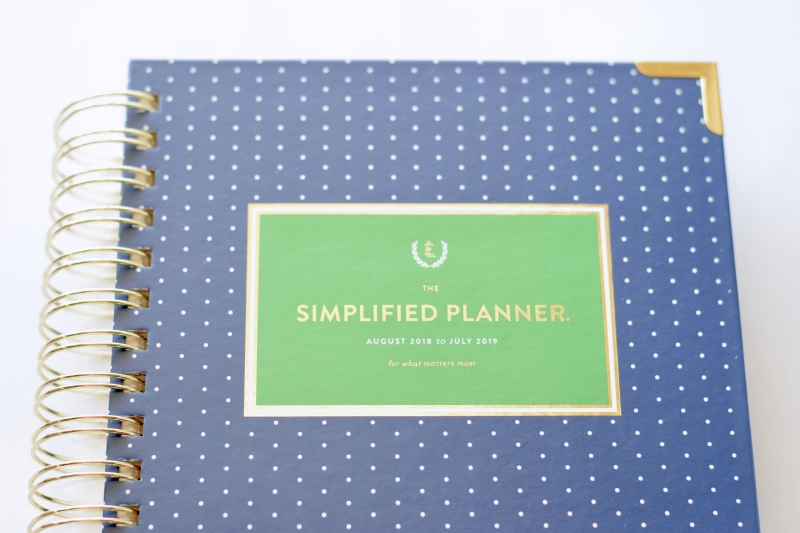 My husband and I are always considering and RE-considering our time commitments for our family and my own commitments. My husband and my five kids come first for me. Period. I'm pretty unapologetic about that because that's my vocation, my path to heaven, and the source of my greatest joys! There are a lot of things that line up behind those "first things" and using the Simplified Planner has been THE best tool for me to plan for what matters most and then line up my other priorities on paper. It helps me to see my day and gives me enough space in my daily planner so that I don't feel crowded. And looking at my day, I can often see when I need to build in margin. Margin that is life-giving!
I use two planners, and I find great peace in my two-planner system. These two planners – the Erin Condren Life Planner (you can read my review here) and the Emily Ley Simplified Planner – give me perspective, which is so necessary for me to wrap my head and heart around the year, month, week, and the paper space to get all of my duties and lists out of my head so I can see daily action steps and prioritize my time.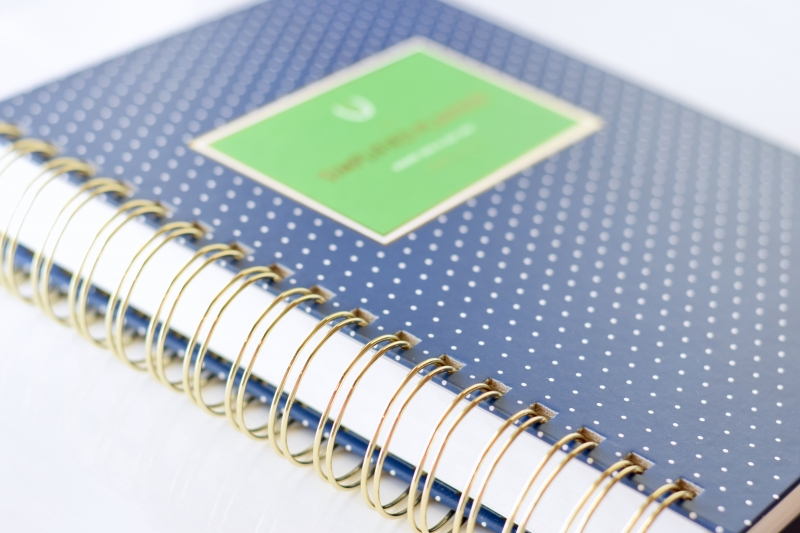 I use an Erin Condren Life Planner for my weekly overview, and a Simplified Planner Daily for my daily needs – because my life is full and I need the space of a daily to plan! And that's what this post is about. It's about all of the new 2018-2019 Simplified Planner covers and accessories and giving you a glimpse of them (they're STUNNING!), and the latter half of this post will be my own way of sharing how I do my daily planning and how the Simplified Planner helps me live out my duties, responsibilities, and most importantly helps me build in space for truth, goodness, and beauty – lofty goals for a paper planner. Curious? Read on!
If you're new to Simplified, or new to the idea of a daily planner, I encourage you to check out my other posts and reviews. I talk about my 2 planner system, and I walk you through all the reasons I love the Simplified Planner!
Please note: the links in this post are affiliate links. They cost you nothing to click through to the products, but I may earn a small commission if you make a purchase and for that, I am truly grateful! Thank you!
Before we really get rolling, I've got something exciting to share with you this year! For the first time, I can offer you a $10 coupon for your Simplified Planner (for new customers that don't already have an account)! Follow this post to the end and I'll leave the coupon link for you there!
THE  SIMPLIFIED  PLANNER
I love the Simplified Planner for so many reasons, but mostly because it is simple and meaningful. The covers are just stunning, and the daily layout is minimal enough that I can write and journal and note and manage all over the page!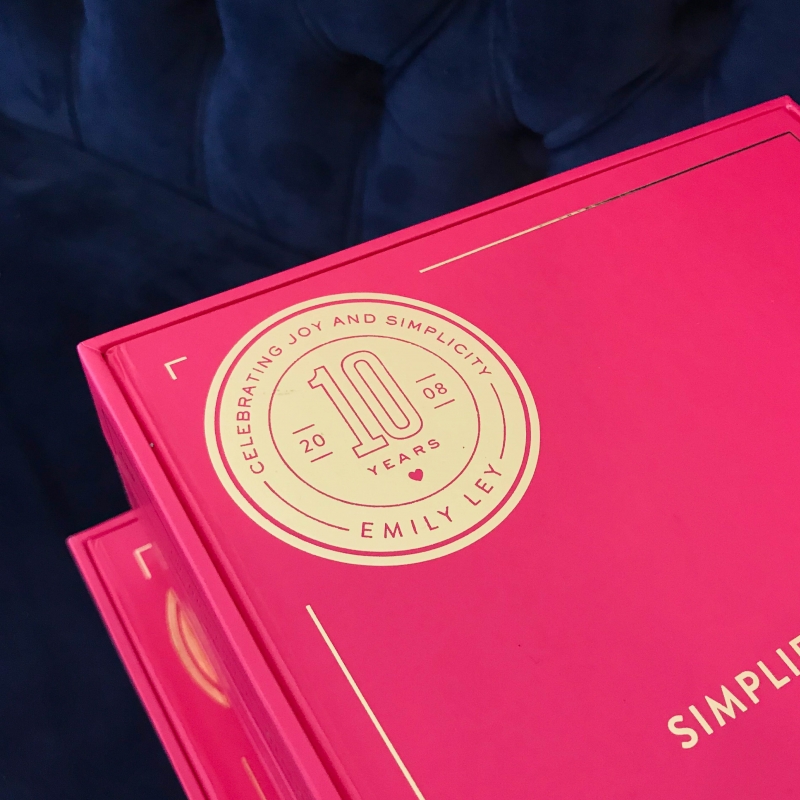 Simplified is celebrating their 10th anniversary this year, and to celebrate they released 6 new cover choices – available in both weekly or daily editions! And because it's their anniversary year, their planners are shipping in these gorgeous fuschia boxes!
COVERS
Three of the six new designs on the 2018-2019 covers were designed and watercolored by Jessa Bray, the new designer at Simplified: mint pineapple, blue tile, and watercolor floral. The designs by Jessa Bray take Simplified to a new level. They are joyful, feminine, beautiful, and they each evoke a different visual style – yet they fit together seamlessly within the Simplified Vision and image. I think the cover designs are so beautiful and striking that this year will be the hardest year ever to choose a cover! Which is why I'm glad the team at Simplified came up with a little quiz to help you narrow down which planner (weekly or daily) and which cover design fits YOU best!

This year, Emily Ley brought back two "throwback" covers – two covers that retained their popularity even though they were released years ago. The thin happy stripe is one of those covers! This planner cover has my heart. I've always loved the classic and colorful design of happy stripe! It's so bright and…well…HAPPY!
Daily: 2018-19 Academic Daily, Simplified Planner, Thin Happy Stripe – $58.00
Weekly: 2018-19 Academic Weekly, Simplified Planner, Thin Happy Stripe – $48.00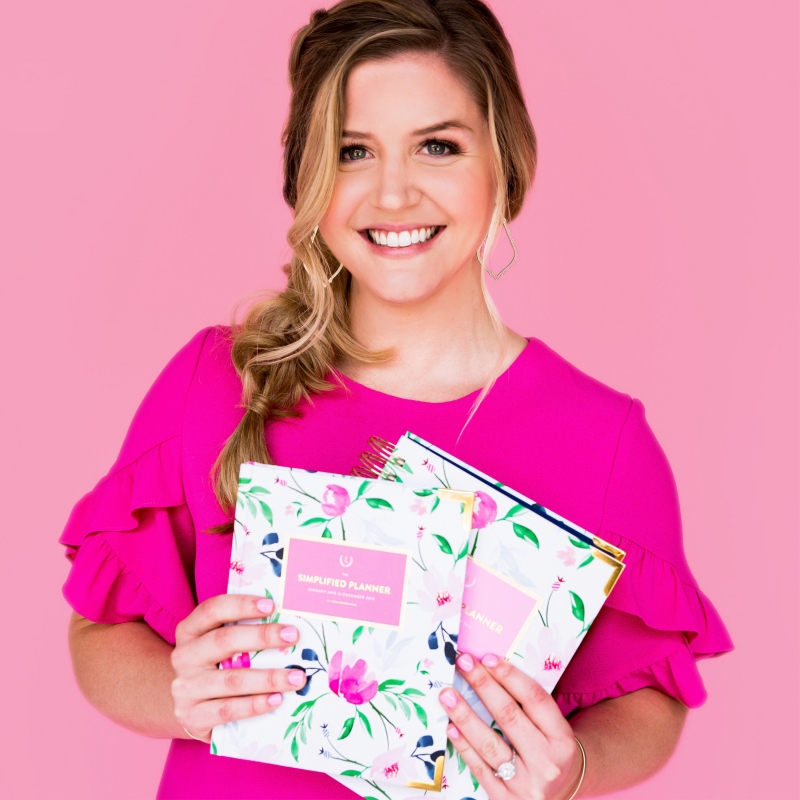 The watercolor floral is by far, the most feminine of the new covers. The details on this cover are so delicate!
Daily: 2018-19 Academic Daily, Simplified Planner, Watercolor Floral – $58.00
Weekly: 2018-19 Academic Weekly, Simplified Planner, Watercolor Floral – $48.00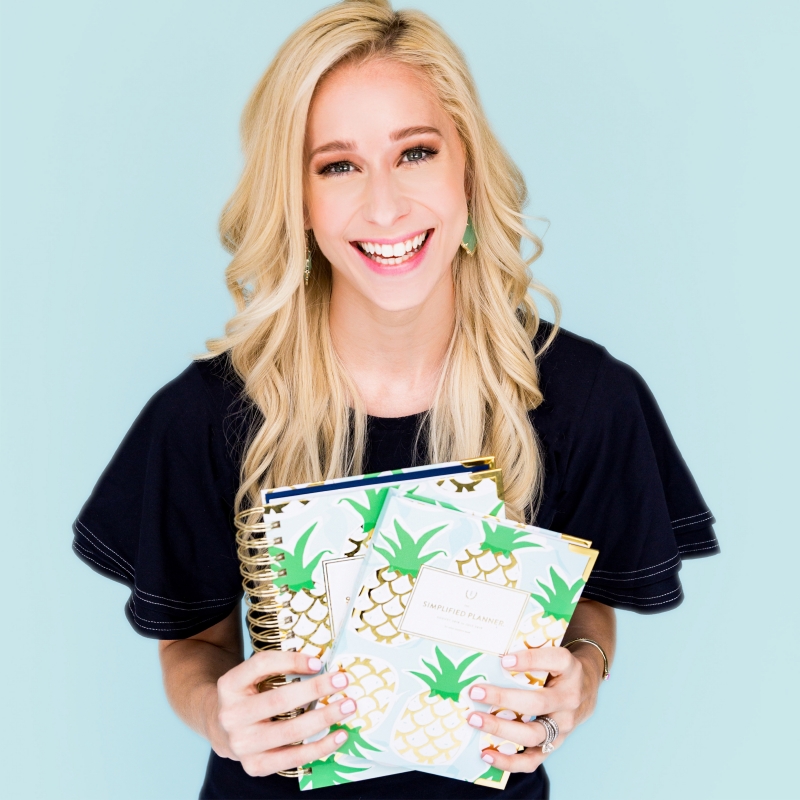 Mint pineapple is going to be THE popular cover this year, and from all the buzz, it sounds like this cover might go fast! The soft colors make the metallic gold pineapples pop! It's a vibrant, playful cover with a big helping of southern charm and hospitality!
Daily: 2018-19 Academic Daily, Simplified Planner, Mint Pineapple
Weekly: 2018-19 Academic Weekly, Simplified Planner, Mint Pineapple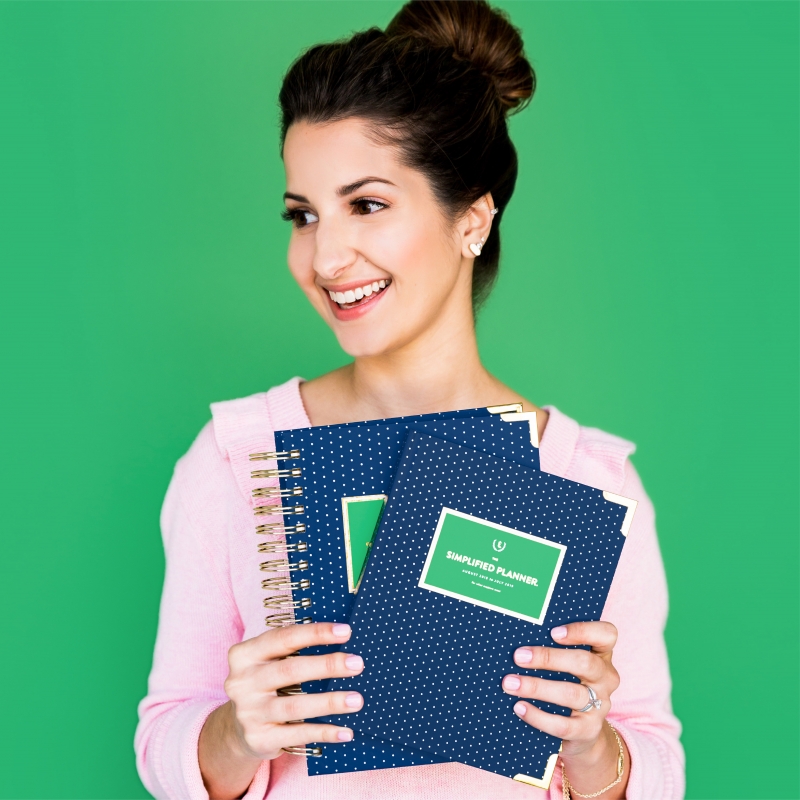 Navy dot is all classic! Timeless and graceful with that navy and kelly green! This cover is understated and captivating all at once! And it is the second of the "throwback" covers to be re-released!
Daily: 2018-19 Academic Daily, Simplified Planner, Navy Dot
Weekly: 2018-19 Academic Weekly, Simplified Planner, Navy Dot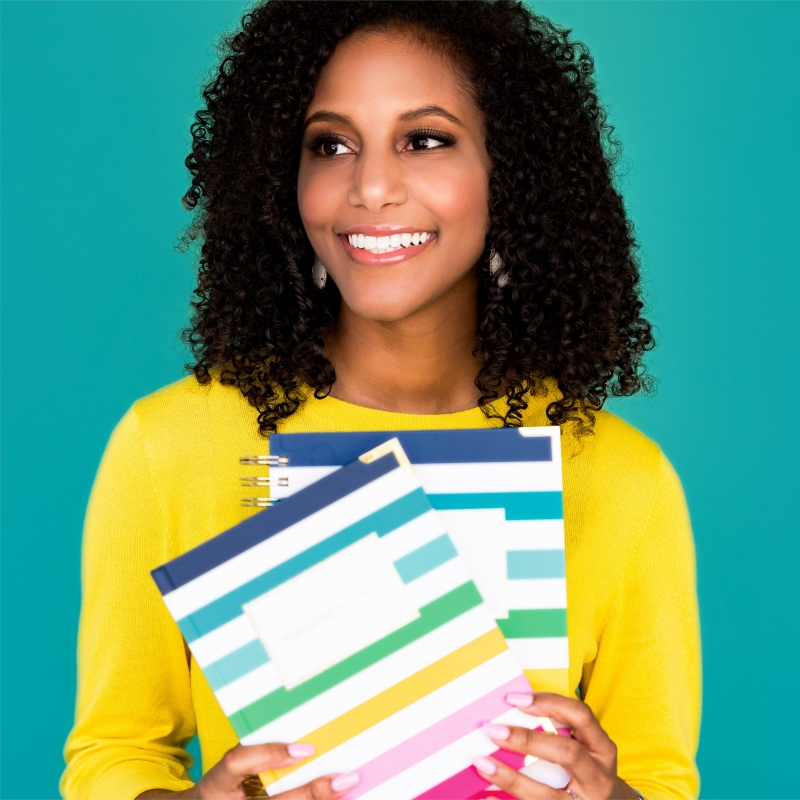 Happy Stripe is a classic and is the one cover that is always in the lineup of covers from year to year. This cover is so bright and colorful and cheery!
Daily: 2018-19 Academic Daily, Simplified Planner, Happy Stripe
Weekly: 2018-19 Academic Weekly, Simplified Planner, Happy Stripe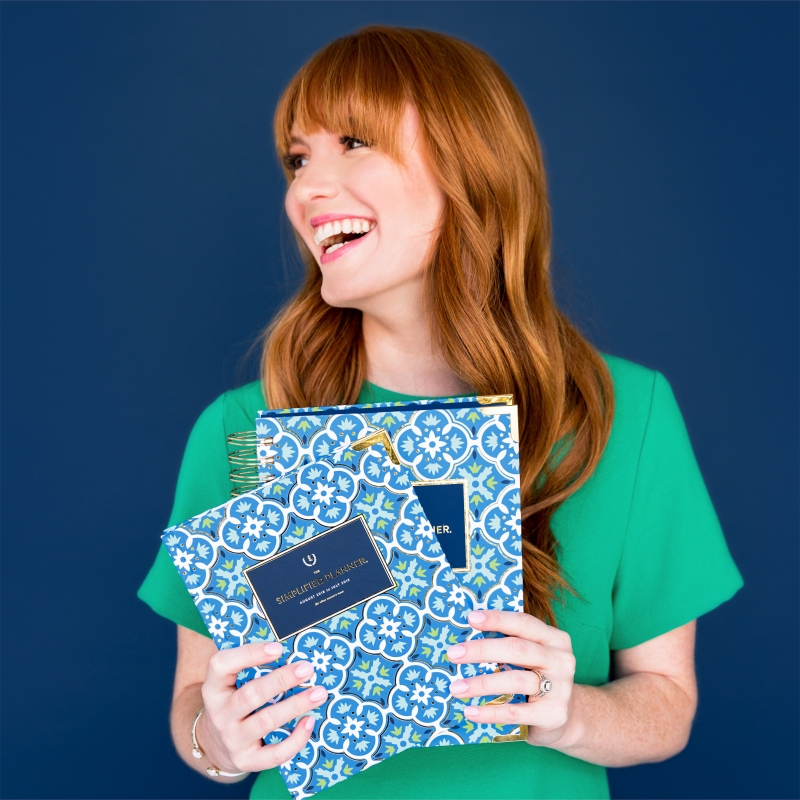 Blue Tile is another captivating cover – full of beautiful symmetry in a design that still evokes a sense of vibrance and charm!
Daily: 2018-19 Academic Daily, Simplified Planner, Blue Tile
Weekly: 2018-19 Academic Weekly, Simplified Planner, Blue Tile
SIMPLIFIED  ACCESSORIES
There are several new accessories launching with the planners tomorrow, May 2, 2018. And they are all so beautiful, simple, and meaningful. All practical and pretty!
Sticker Book link to purchase $14.00
This sticker book contains 30 pages of hand drawn stickers and icons for your Simplified Planner!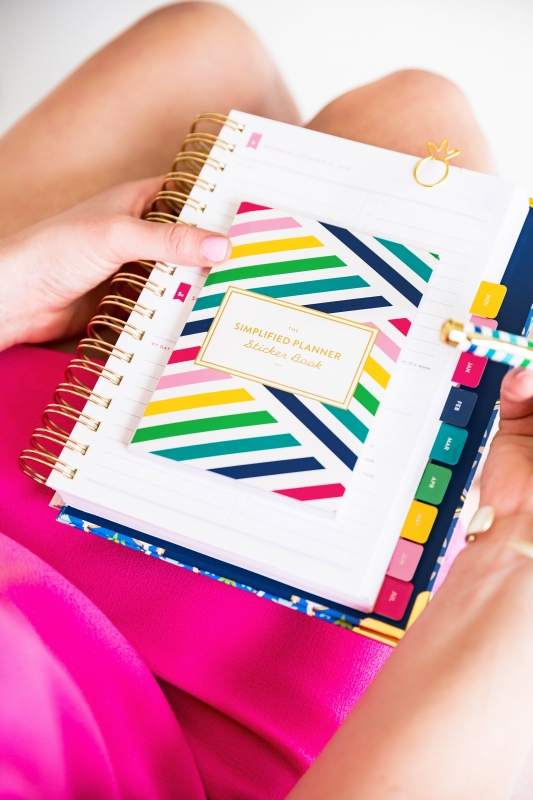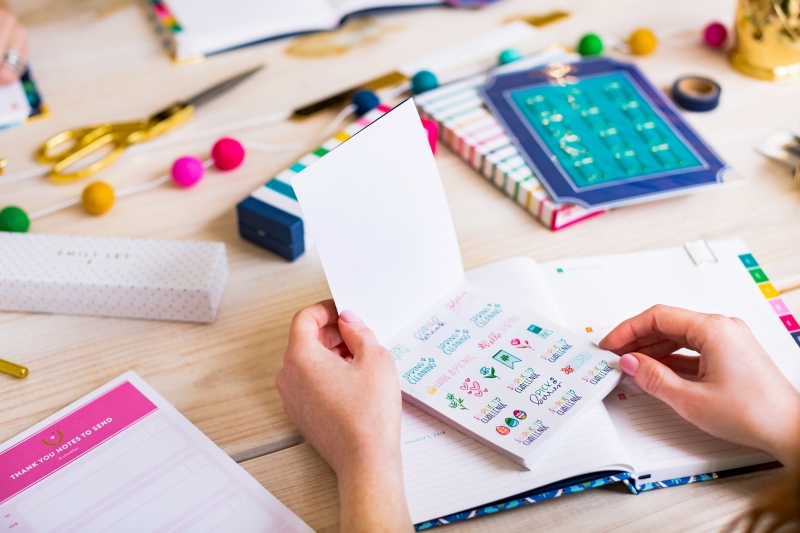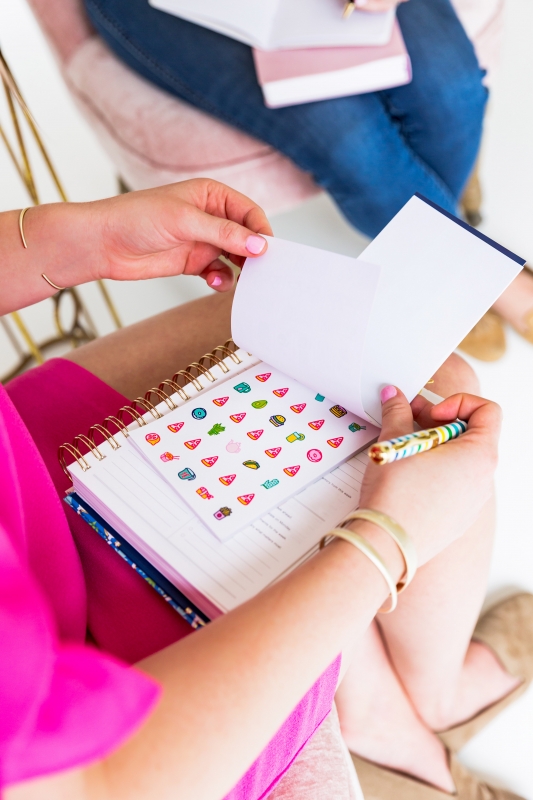 Magnetic Page Markers (link to purchase) $5.00 each
Address Book (link to purchase) $24.00
Stretchy Bands (link to purchase) $12.00 for a package of 2
Be sure you order the correct size stretchy band for your planner! There are daily and weekly sizes to accomodate the different sized planners. If you want a stretchy band for the address book (above), order a weekly size.
Pilot Precise V5 Happy Stripe Set (link to purchase) $20.00
How exciting is this? This year, Pilot teamed up with Emily Ley to coordinate their Precise V5 pens with the Happy Stripe colors and the result is a package of stunning pens in the quality Pilot pen! These pens write beautifully on the Mohawk paper inside the Simplified Planner and they don't bleed through the other side! Color coordinating events just got exciting!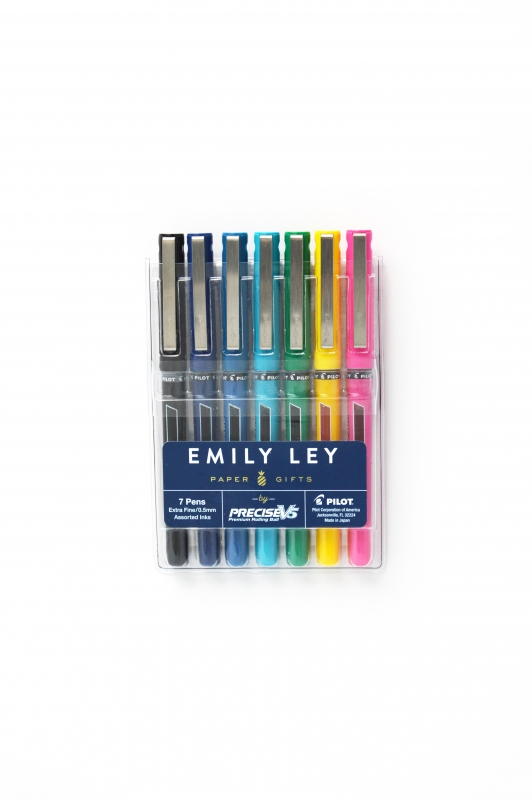 Pineapple Hat (link to purchase) $24.00
And in the "just for fun" category…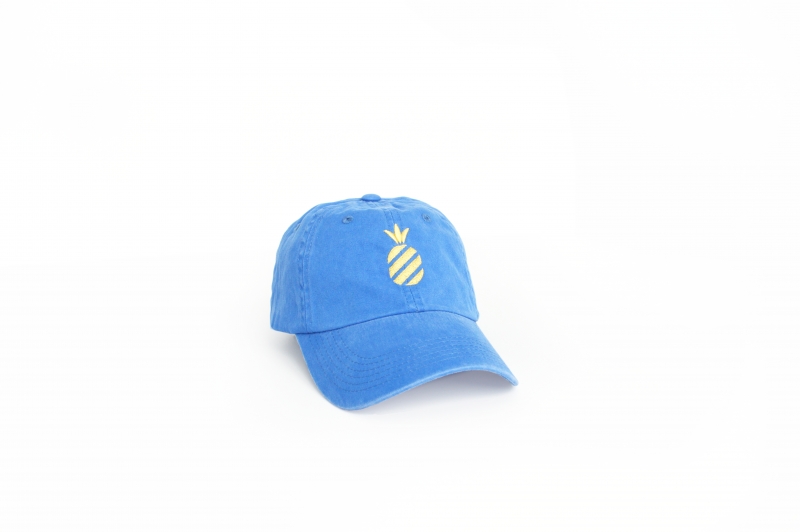 New Floral Notepads (link to purchase LINED NOTEPAD) (link to purchase BLANK NOTEPAD) $12.00 each
Dry Erase Magnet Bundle (link to purchase) $40.00 (or purchase individual pieces here)
Aren't those some of the most exciting and functional accessories? Several are on my list!!
If you're still with me and you'd like to see where this planner meets my days, then read on!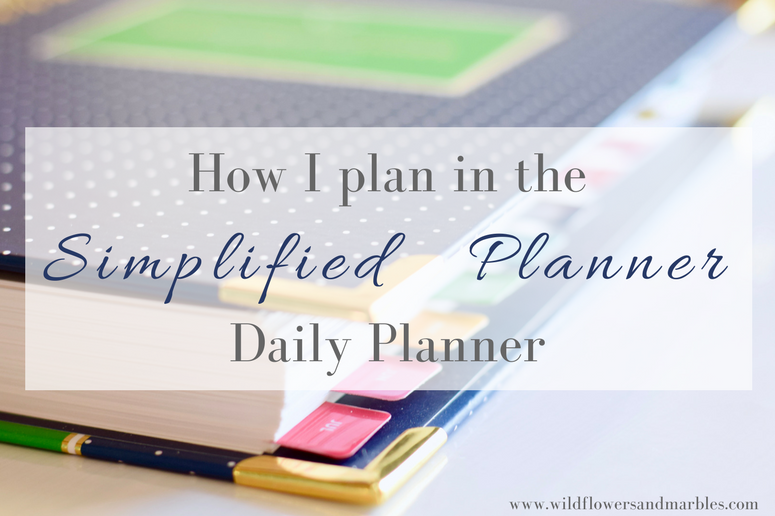 The Daily Planner consists of two main elements:
A two-page monthly spread at the beginning of each month
A page for each day of the month except for Saturday and Sunday, which are combined together on one page.

Special Note: If you prefer Saturday and Sunday on their own respective pages, you might want to take a look at the Emily Ley Dapper Desk planner which is structured similarly to the Daily Planner, but is even more minimal in its layout. Every day of the week gets its own page. Keep an eye out for Dapper Desk in September!
My planning style follows a similar pattern each month, week, and day. I always start big picture and work my way in to detailed plans each day.
CONSIDER your year:
I use my PowerSheets Goal Planner to help me set the tone for my year. Once I know our family and personal goals, I know how to plan. I think you can certainly just open a planner and go, but if you use a roadmap (like a goal planning system) you'll be more likely to head in a direction that is important to you, and you may find, as I did, that the journey getting there is much smoother and more joyful along the way!!
It may seem odd, but I work through my PowerSheets in January, and I always run with the academic year (which starts in August) in my planners. I feel like it spreads out the planning work though. If I started a calendar year planner, I'd be doing the work of setting up my planner at the same time I'm prayerfully considering my personal and family goals in my PowerSheets. It would be too much for me, I'd be overwhelmed, and would likely stall. Staggering my big picture planning and my big picture planner set up works best for me.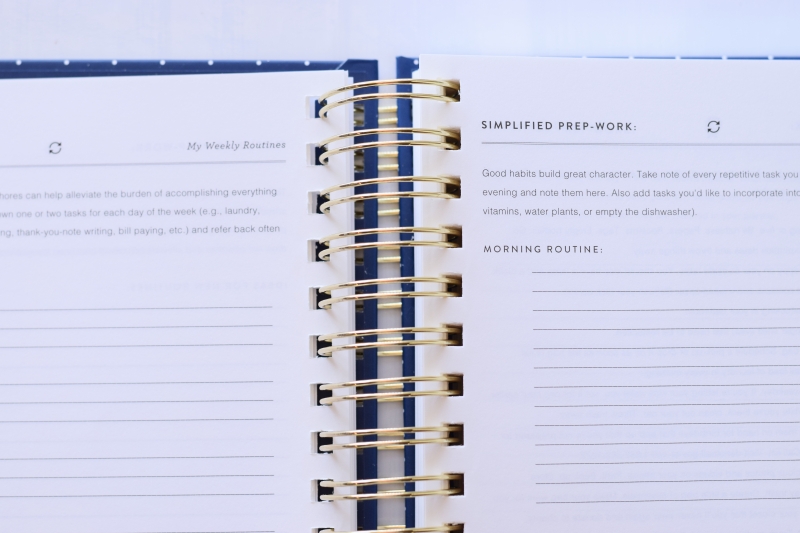 This year, I'm eager to walk through the new Simplified Prep Work at the beginning of the Simplified Planners! There are 6 brand new worksheets in your Simplified Planner this year.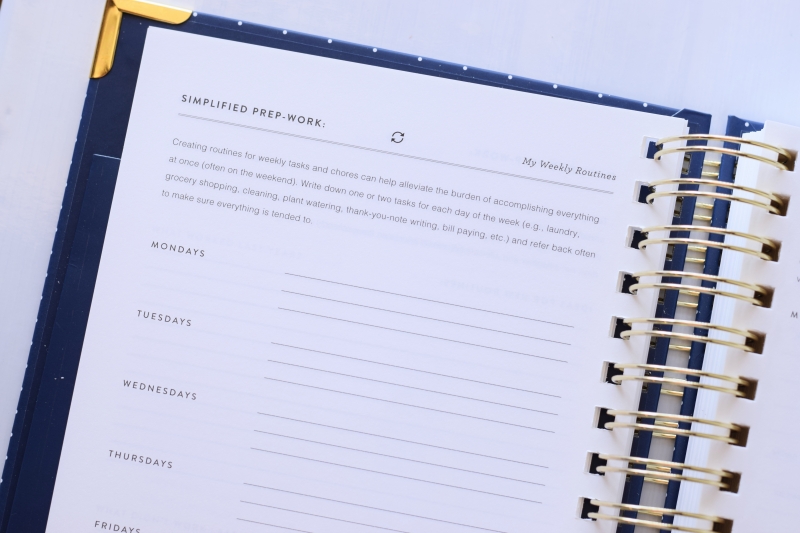 Each of the worksheets is structured to help you funnel your vision of the year into those things that work, siphoning off those that didn't, and help you work toward what matters, good habits to strive for, and routines that assist with pain points! Speakin' my language!!!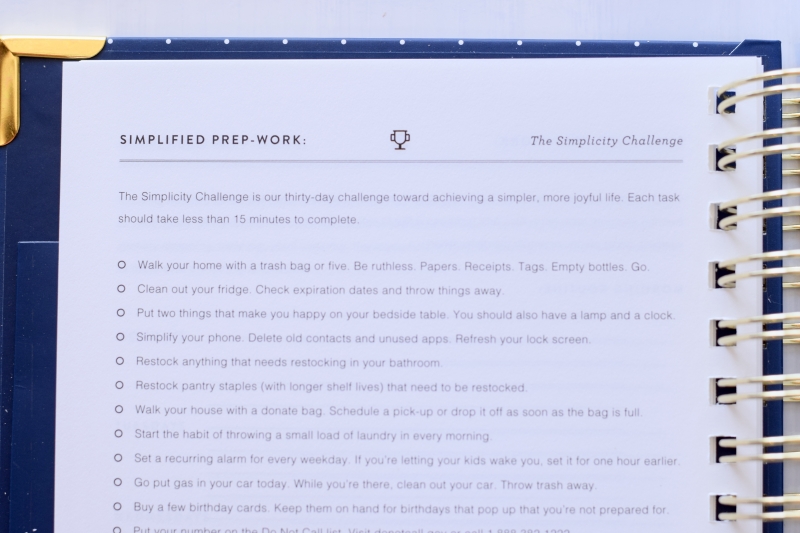 After my prep work, it's just a matter of taking out my perpetual calendar of recurring dates and entering them in each month. Birthdays. Anniversaries. Celebrations I know are upcoming. I usually add paydays and Rob's days off at this time, because those are pretty fixed for us. Anything else that is recurring and consistent is added.
CONSIDER your month:
Each month, I consider the month ahead. We have monthly tasks and there are other events that land on my monthly view: appointments, our school schedule, volunteer work, and any other special event worth noting. I use my monthly to note important events that are pegged to a particular day.
I use the notes column to jot down goals and priorities for that month. It's a great way to see the big, important items at a glance.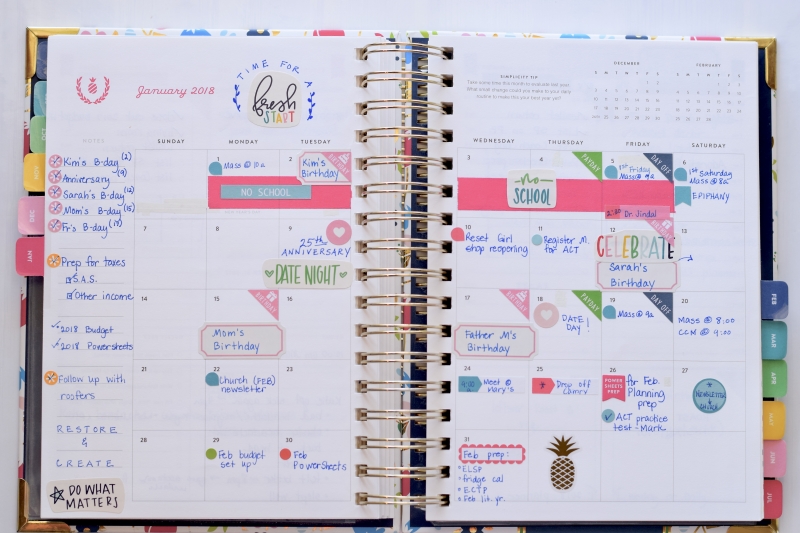 As you roll through your months and your days, events will present themselves to you. Your husband may text you to let you know he made an appointment to drop your car off at the shop on the 25th, or…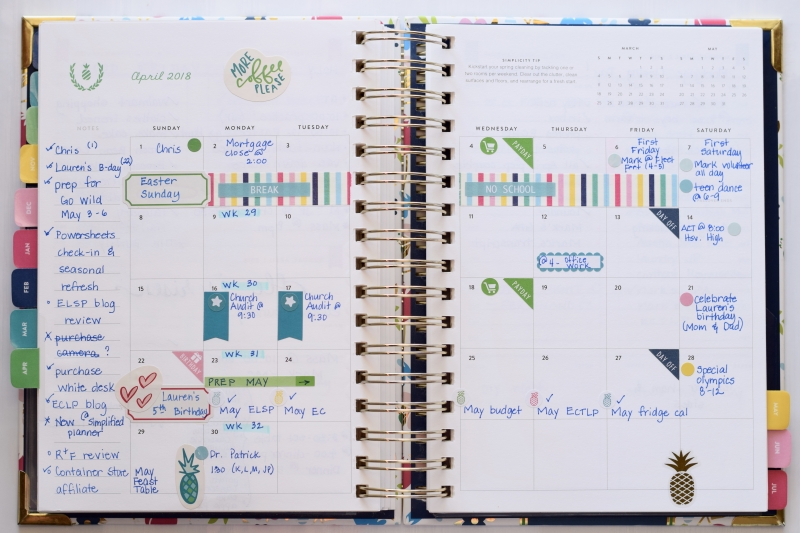 …you may get an email about the teen dance upcoming on the 7th. Drop those events right into your monthly section the MINUTE you get the email. Or, if that's just not possible, flag your email so that you can see that there is an email that needs action and when you meet with yourself at the end of the week, you can transfer the date. But the point is: transfer the date to your planner!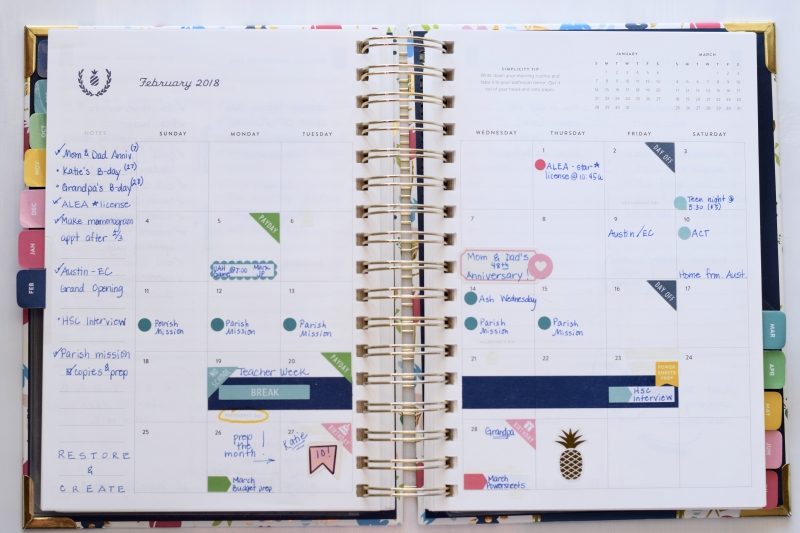 Around the middle of this planner (about December for me), I realized that I needed some more visual definition to help me keep some of my tasks defined, so I set up a color coding system. I use that color coding system with my monthly plans, and if I get super busy, I'll layer in my color coding system in my daily planning (which you can see below).
CONSIDER your week:
I added a few stickers at the front of my planner to help designate my color coding system. I used stickers from an etsy shop that is no longer open (or I would link you!), but you can do the same thing with the Flag Sticker Set at Simplified Planner.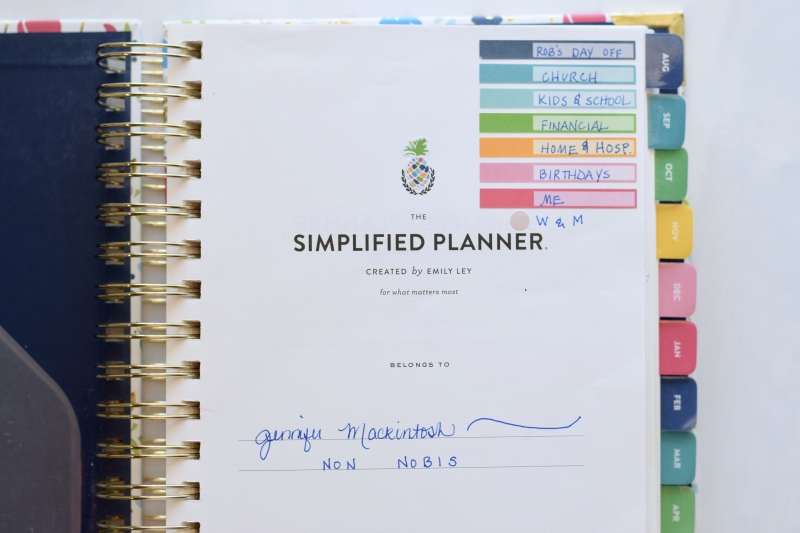 Each Sunday, I sit down with my planners (both my Erin Condren and my Simplified Planner). I bring everything forward from my monthly view that fits in the week – appointments, events, etc.
I don't add daily tasks to my planner on Sunday with one exception:
When there are appointments or events pegged to a particular day that requires preparation, I add action steps to my daily planner.
An example of this might be a birthday party that is scheduled for a Friday. That means I can look at my planner and see that the best day for us to go shopping for a birthday gift might be Tuesday, so I write it down in my tasks for Tuesday. And if I don't get to it, I know I have a couple of days to slide that task forward.
Sometimes I might have an event or a goal that needs graduated action steps, and I might add those when I sit down to plan my week. An upcoming blog post would be a good example of that. When I blog I usually read or research, take photos (ahem), edit photos, upload photos, draft an outline, write, edit again, check my links, final proof, and publish. There are a lot of action steps there. I found that if I only write *blog post* on a given day, I'll feel overwhelmed with all I want to get done when I see that task, and I'll do one of two things: 1) ignore my family and dig in, completing all 8 gazillion steps in a day – not good because then no one eats, or 2) decide that it's too much and not post. So, if I want to get a post out at a certain time, I'll layer in those action steps across my week! It's much more doable for me that way!
CONSIDER your day: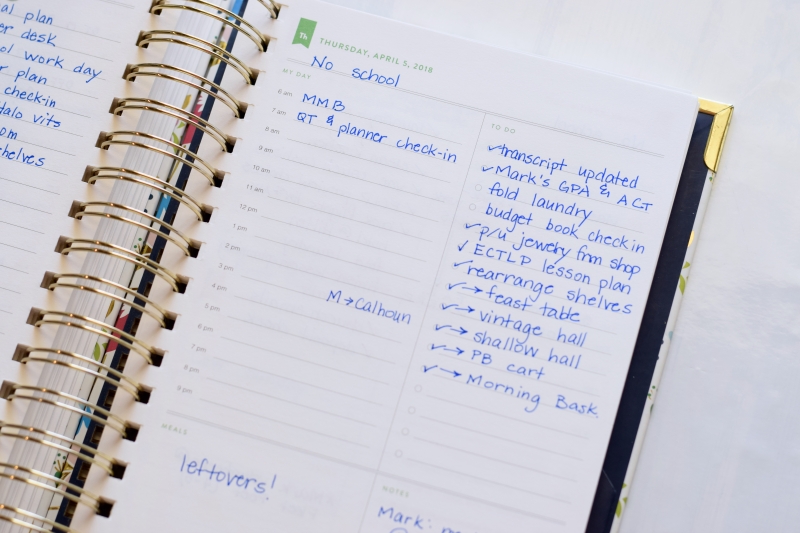 As I move through my day, I add tasks and layer my time. I may not have a single outside the home appointment in a given day, but with four kids still at home, homeschooling, church work, and other duties, I use the "My Day" column (the appointment side) for a lot of time management!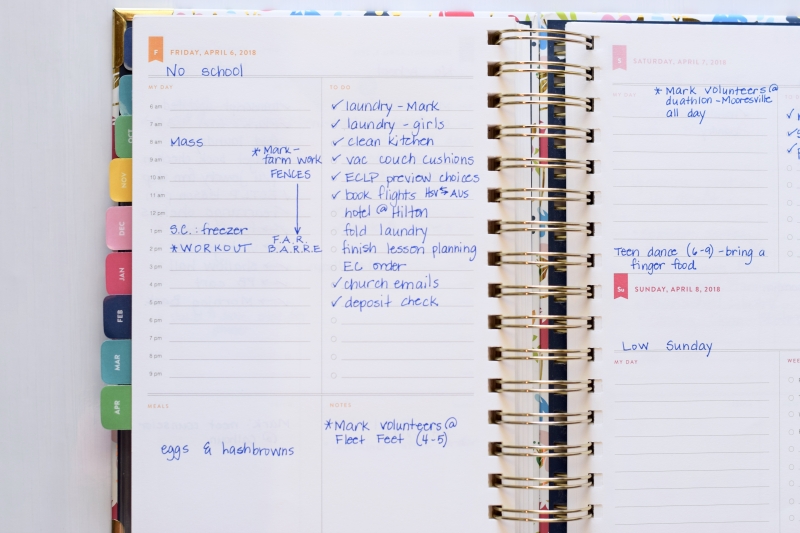 I love having the open banner space at the top of a day to list an all-day event or a goal I want to hit! And I definitely peg my reading and quiet time in this planner! Make an appointment with yourself!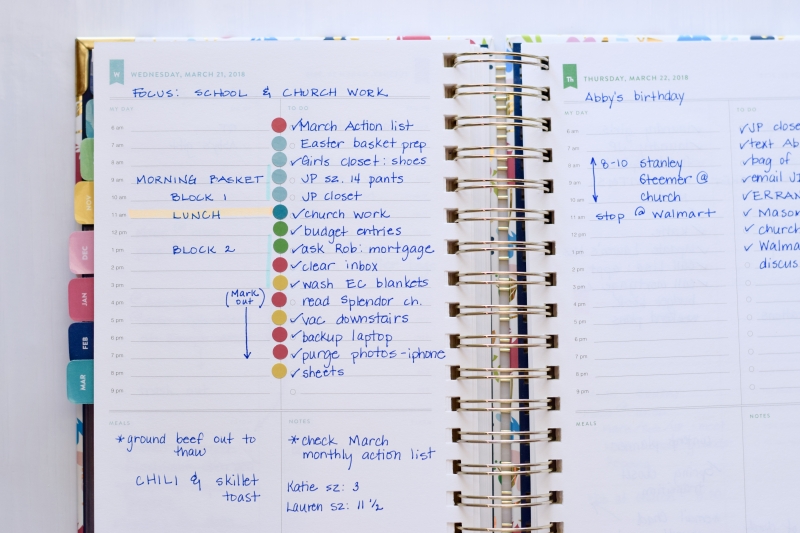 Above, you can see a day that I targeted with color coding. Each dot coordinates with my color theme attached to the first page of my planner. Now I can see all my personal tasks, all my home related tasks, all the tasks that relate to my kids, etc. It's a helpful visual when I just need to list things out because after listing  I can go back, color code, and easily see how I can group tasks and get things done!
WORK HARD & PLAN for what's most important:
My days are full! Joyfully! Sometimes…a lot of times…it's a lot of really hard work! So I like adding WHY I'm working so hard, and I love building little meaningful rewards onto the back end of a day. Everyone likes to look forward to something!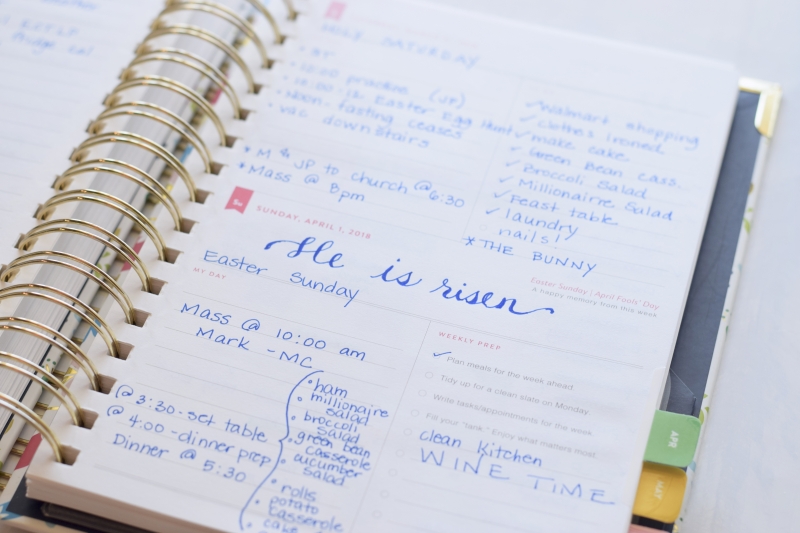 Wine time, anyone?
Notes pages in the Simplified Planner:
There aren't any. But I've found a workaround that really suits me! I do appreciate a few notes pages in my planner. I never know when I might need them.
As I go through planning my year, I may not always use a daily page. This is part of the beauty of living a two-planner system. Some weeks I am happily ensconced in my Erin Condren LifePlanner, and that's all I need. At those times, my Simplified Planner may not see action. And the result of that is that every so often there are a few days with no writing on them in my Simplified Planner. When I need to find a notes page, I just look for one of my unwritten pages and claim it. The page is minimal enough that it is easy to use as a notes page!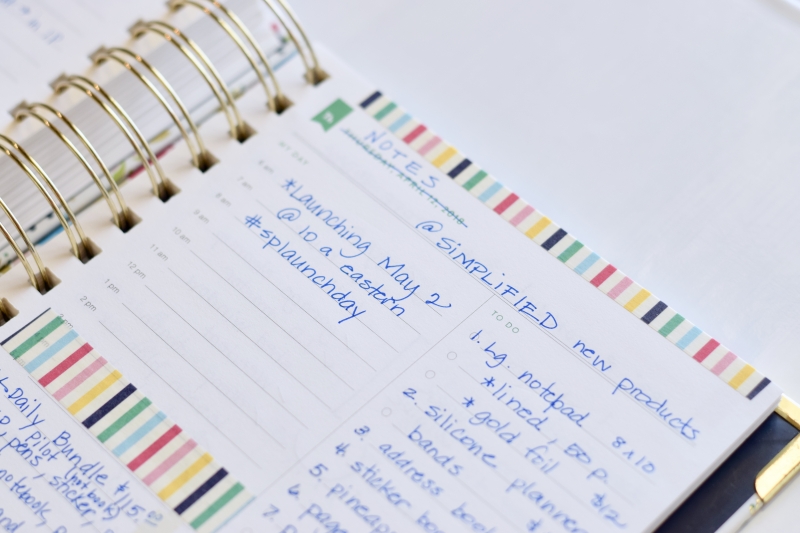 My next step is to run a strip of washi tape across the top edge of the page. It's a great visual marker even when my planner is closed that signifies that a notes page lives here! (Source for the happy stripe washi tape: is a tube collection of washi at Michael's craft store. I saw several that were similar in searching through the 7 pages of washi at this link, but didn't see the exact tape – you might have better luck at the store.)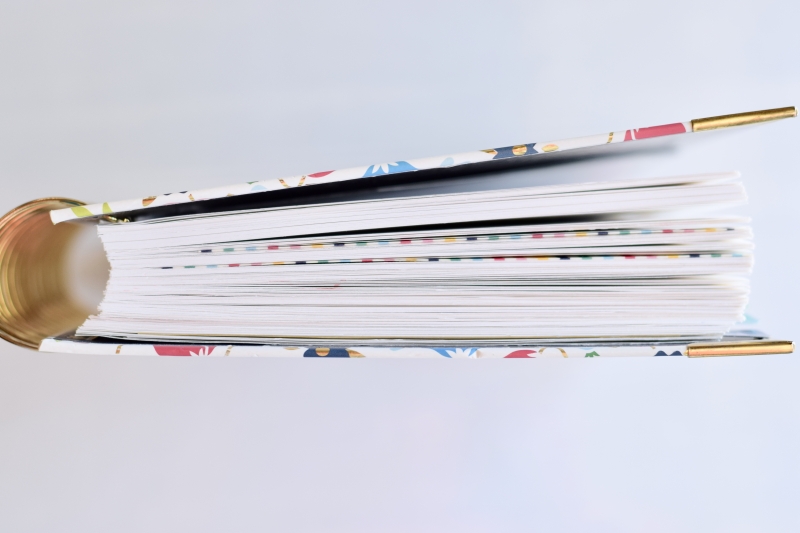 See how clearly you can find your notes pages?
Any changes to the Simplified Planner this year?
This planner doesn't change format often! Why mess with a good thing! But this year, the notes section at the bottom of the page changed slightly. Formerly, this was two divided spaces, and now it's simply one big space to use however you like.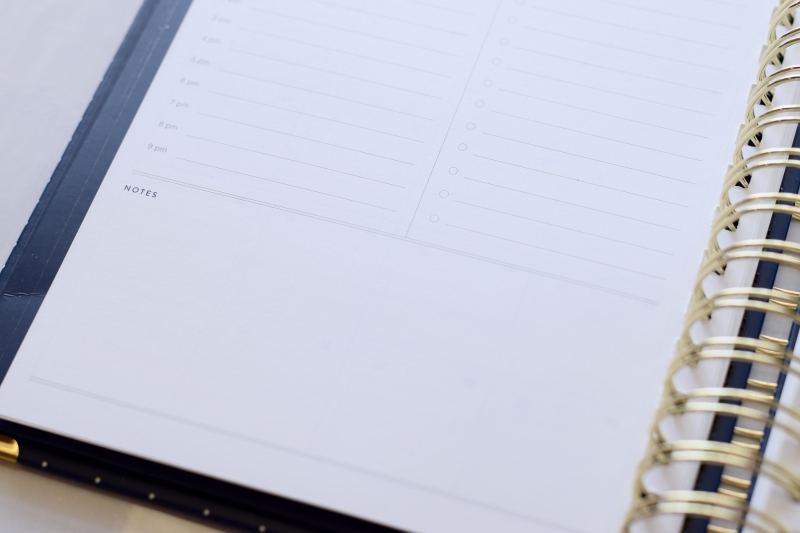 I hope this review was helpful and that sharing my planning strategies might give you an idea that you can translate to be workable in your own planner!
If you're interested in purchasing a Simplified Planner, and you're a NEW customer who has never ordered before and would like to set up an account, I have a $10 coupon for you! Simply click the image below and follow the instructions for your $10 coupon!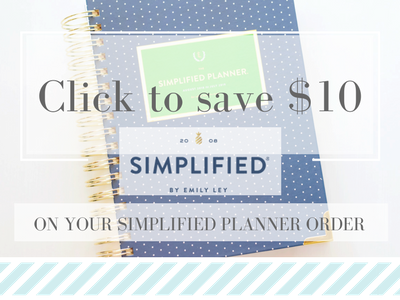 I'd love to know what cover you're getting – they're all so beautiful! And please – if you have any questions at all, just ask me in the comment box!
HAPPY PLANNING!