Planner Review – Simplified Planner and Erin Condren – Daily | Weekly | Monthly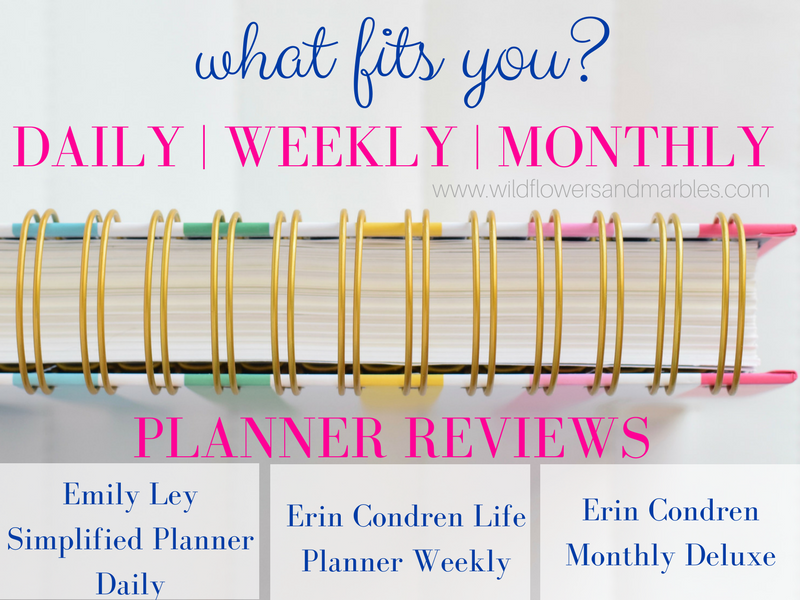 It's no secret that around here life is rolling with fervor. I'm keeping up – which lets me know I'm right where God wants me to be. Tending all the little and big things each day, considering and anticipating what I can, and leaving just enough margin for those things I can't anticipate. I'm not sure life has ever been this full for us, and yet, I am grateful for extraordinary peace. This is where I am.
Before I go on gushing, have we met? I'm Jen – a blogger, speaker, planner, organizer, homeschooler, coffee lover, mom to 5 kids and thus a wine drinker. I enjoy volunteering at my church and I love encouraging others toward beauty and finding the pretty in the practical! This blog has become a collection of my writing – thoughts, and ideas, really – that I enjoy sharing with you. I've been writing here for 10 years now, so there's a little bit to click around and see. 🙂 I love having you here!! As you can tell, my plate is delightfully full, and it all has to intersect somewhere – somewhere real – and for me, that's on paper. Read on to follow where this journey has taken me so far…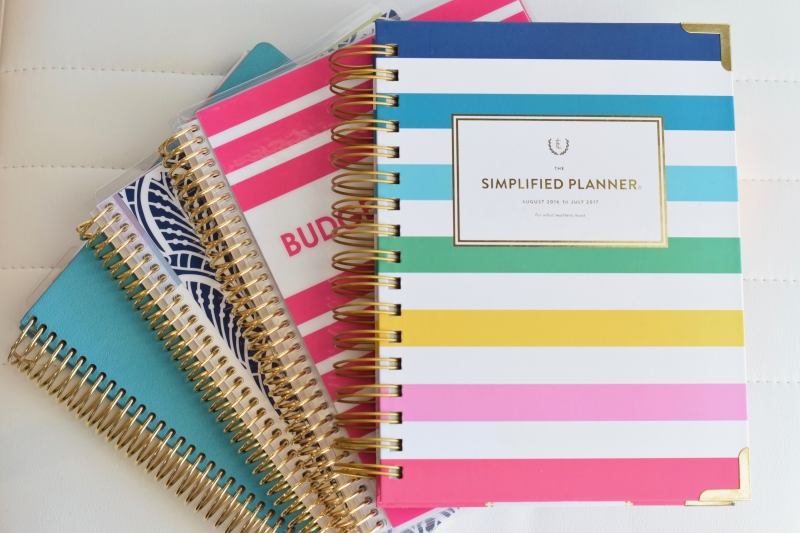 I have always loved planning. For as long as I can remember I've been drawn to pretty stationery, papers, and pens, and using those tools as a landing space for ideas, thoughts, plans, and creativity. Planning allows me to see on paper – where I am, where I've been, and where I'm going. I think everyone probably has a different planning style – so this isn't a one-size-fits-all post or a plan-like-this-or-you're-not-a-good-planner message! In the planner world, planners call it "planner peace," but I'd probably just say that I use tools that fit me and my family and I'm content right there. Just as my home bends and flexes to meet the needs of the people in it, my planner and planning style must bend and flex, too – because it exists for the people in this home and the people I love.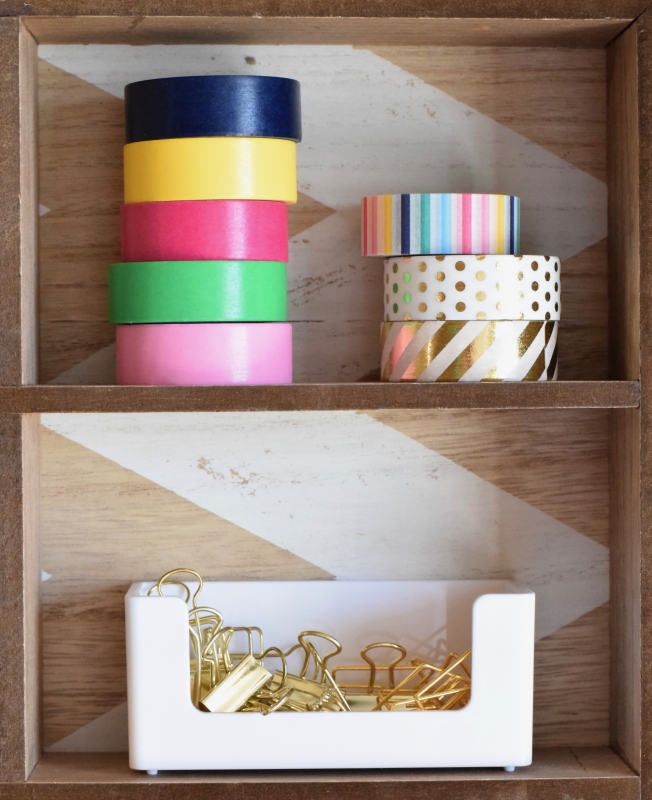 I'd like to share a few different kinds of planning tools and formats and show how each has been working for me, and then I'll share the tool I'm working in with the most productivity lately.
Whether you list it out in a plain spiral notebook, or digitally in a productivity app (my favorite is Cozi!), or in a paper planner tool, planning is a way of making sense of the tasks, goals, and lists and keeping them organized.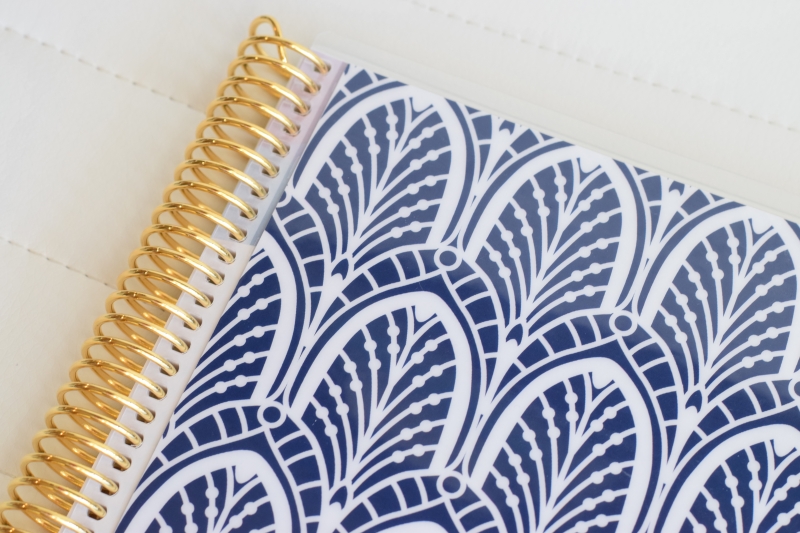 So let's walk this through the different planner formats out there (formats – not styles! Styles – now that would be a different post entirely!). I have two popular brands – the Erin Condren Life Planner, the Erin Condren Deluxe Monthly Planner, and the Emily Ley Simplified Planner. We'll start with the big picture planners – the monthly – and work our way into the more detailed weekly and then super detailed daily. Let's go!
Monthly Planner
I'm a long-time fan of Erin Condren planners. Erin Condren makes a fantastic planner – thoughtful, customizable, and beautiful! I'm a fan! Erin Condren planners have been springboarding my day for the last four years.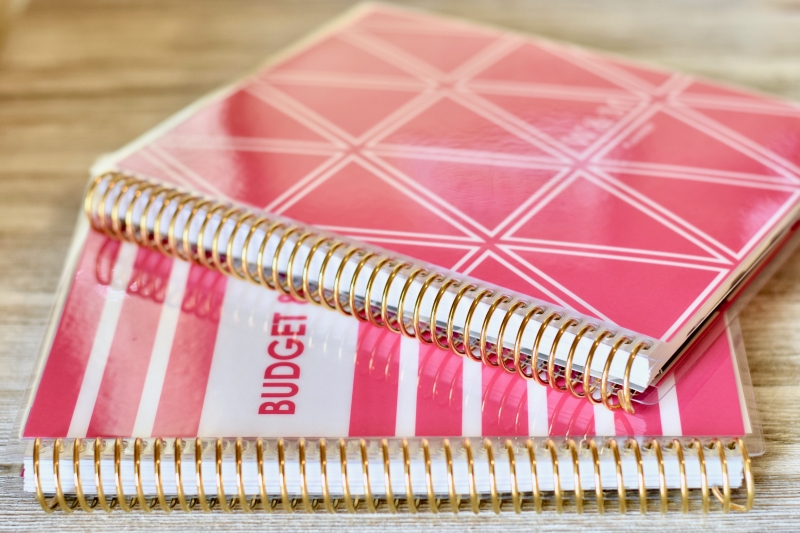 This year, I'm using an Erin Condren Deluxe Monthly planner to coordinate some of my goals that easily break out into their own planner – one planner for writing and (social media/blog) sharing goals, and another planner for my budget and finance goals. I absolutely love this planner! If you like a really big picture of your month and a place to jot a few planning maps, goals, or just a spot to write down your monthly vision – then a monthly planner may fit your needs well!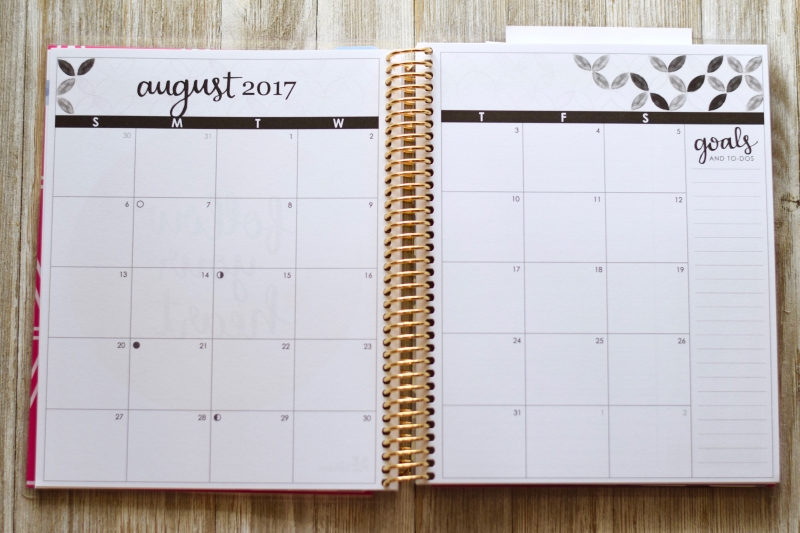 Or if you have a particular aspect of your life that you'd like to really focus on – through goals, lists and plans – this deluxe monthly may be a great tool and a good fit. Perhaps a prayer journal, daily virtue goals and gratitude journal, budget planner, health and fitness journal?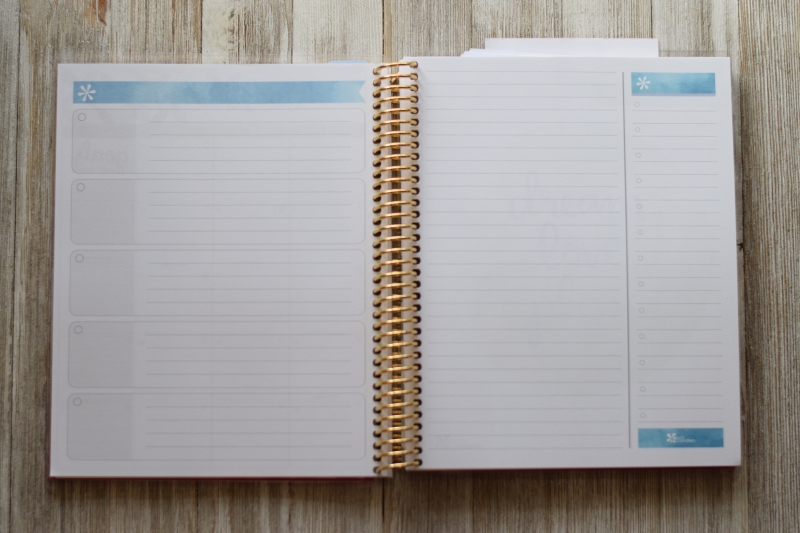 One thing I particularly love about this monthly planner are the pages that follow each simple monthly layout. These pages allow you to identify special areas of focus, or perhaps you'd use them as a place to organize listing. Either way, I find the format useful!
Weekly Planner

A step toward more detail moves you to a weekly planner. The Erin Condren Life Planner is hands down, my favorite weekly planner. (Read my 2017 review post with video here) Offering a myriad of customizable options (layout, color, cover, coil color), you can build a weekly planner to fit your style, personality, and planning dreams! Do you envision something colorful and fun? You can build it! Or maybe you'd like a weekly planner that's more sophisticated – you can build that, too. And the different layouts – hourly, horizontal, or vertical – add another dimension to the usefulness of this planning tool!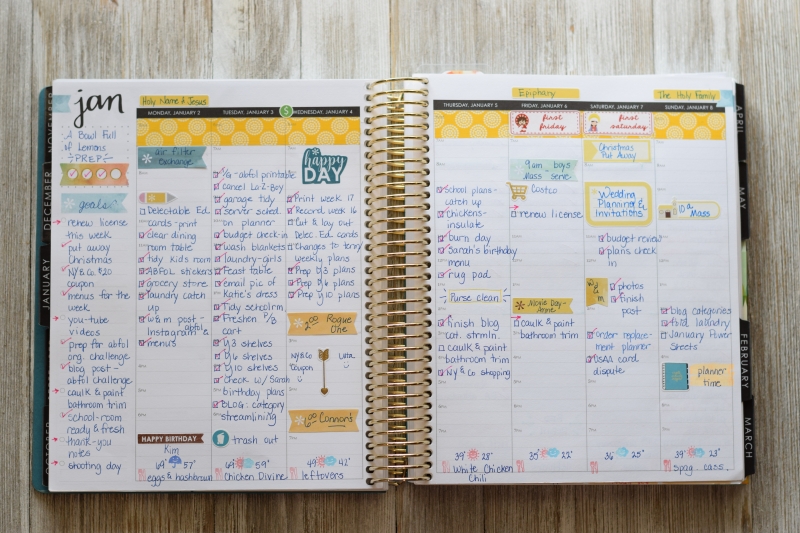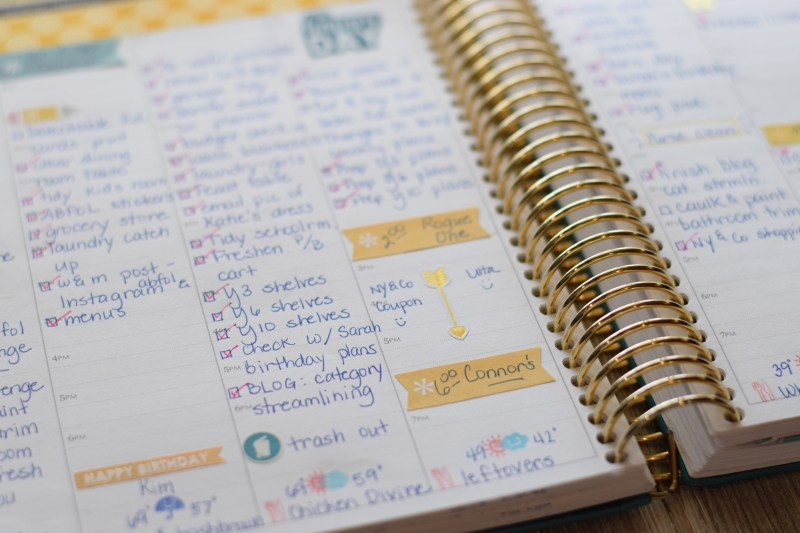 The Erin Condren Life Planner in the weekly format has been my home for four years now. For a look at how I plan, you can check out this index of planning posts, but it's always the same – I start with the big picture and my month, spend each Sunday considering the week upcoming, and then check in and add goals daily. Month–>week–>day.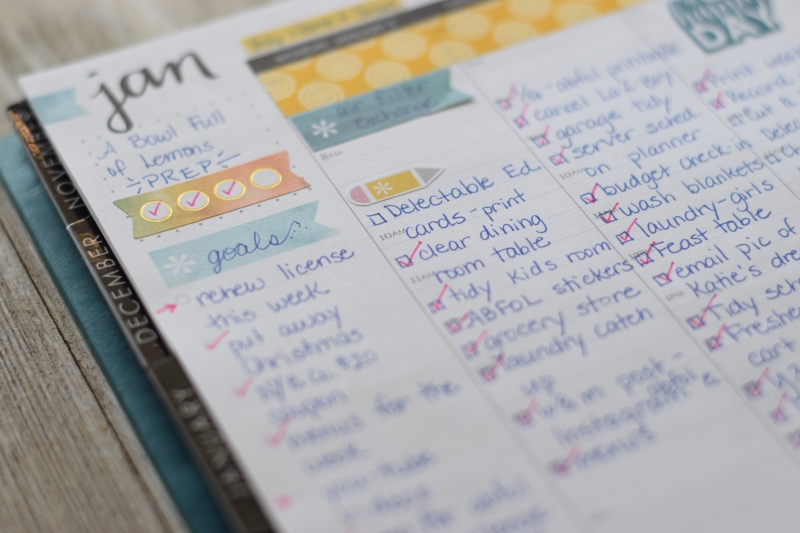 Favorite features of my weekly planner: the weekly sidebar that allows me to list those goals I think are most important for a week, and being able to see my entire week open and in front of me on my desk.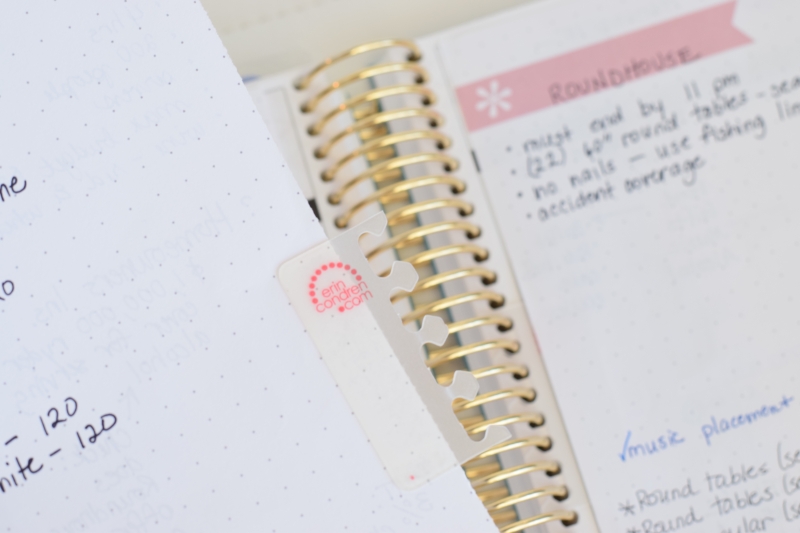 And…the coil clip accessories that Erin Condren offers – I clip in so many things! Appointment cards, wedding shower invitations, time sensitive coupons!
A quick note: Emily Ley makes a weekly version of her planner that looks beautiful!
Daily Planner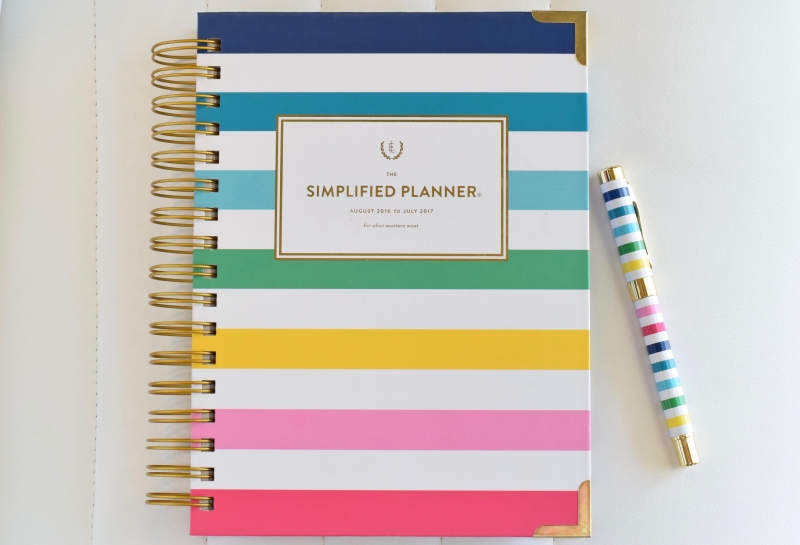 When you can no longer manage your tasks and lists and goals with a weekly overview and spread, then you may have graduated to a daily planner. And this, friends, is where I am. I need a full page to fit it all. My daily schedule and appointments fit, my goals and to-do lists fit as well. And I still have room for menus and random notes…because it seems like there's always something random popping up that fits on my planner…I'm not sure why that is, but I like that there's a spot for it to land.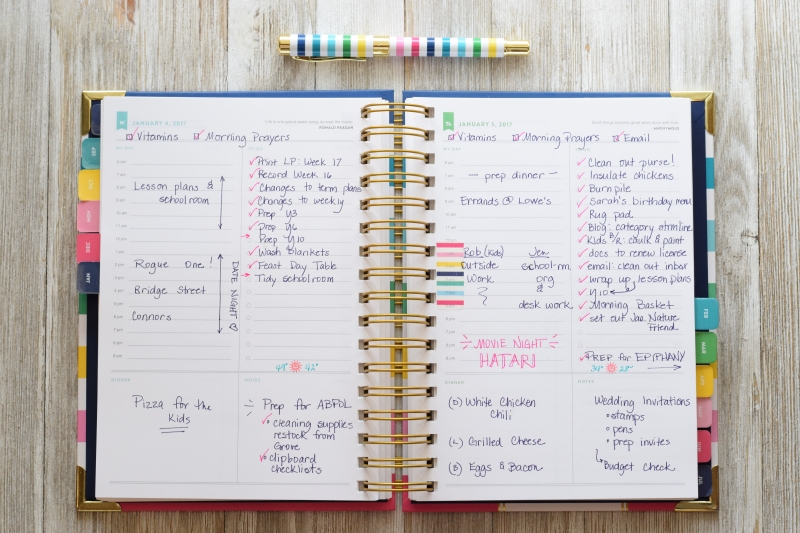 And I love that I still have room to fit my health goals, my high schooler's work schedule, wedding planning appointments, church volunteer work, menu plans – I can fit and manage it all! It all has a place to land, and right now, with so many details and decisions and places and events – I need a place for it to land or all these plates I've got spinning are going to start falling!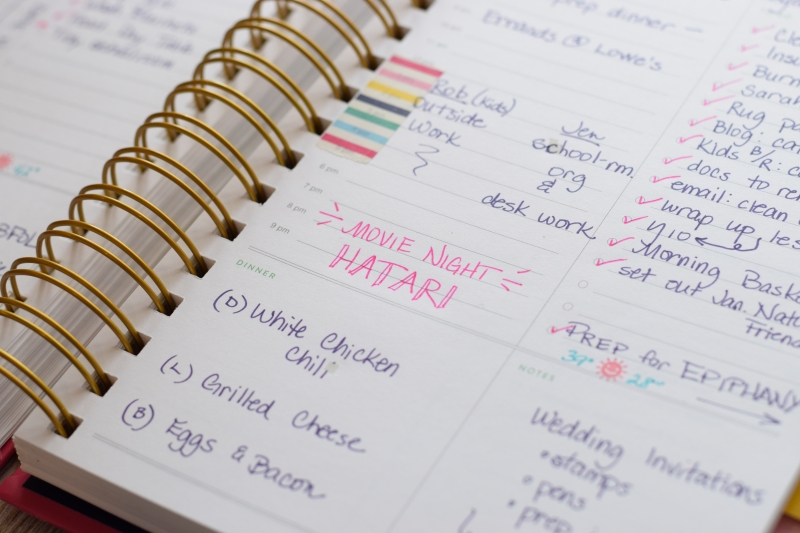 I have an Emily Ley Simplified Planner for this tool, and it's absolutely perfect! It gives me all the space I need to provide a landing pad for "all the things."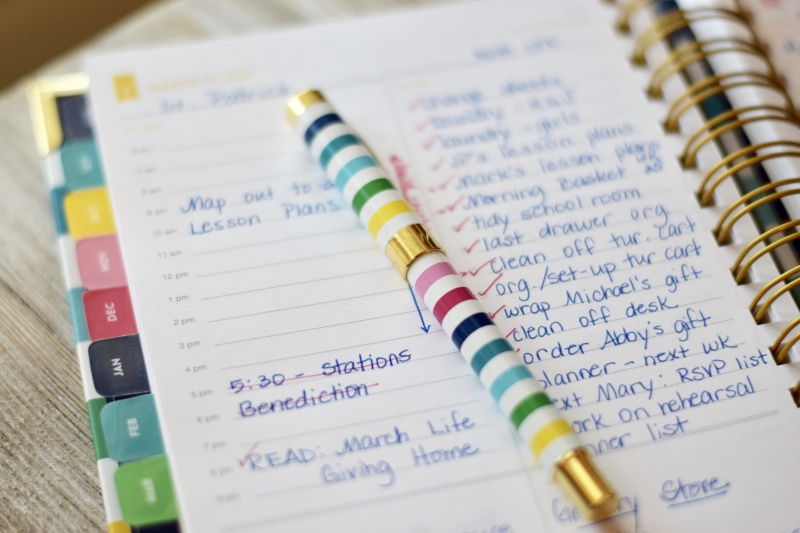 The design is minimal on purpose, and frankly, I need that. I don't need any more noise – I've got plenty of that coming from the kitchen and bubbling down the stairs. I need my planner to be a quieter tool. One that prompts me in the right places, gives me actionable points when I need a road map, and has enough space that I can see margin in my day. The Simplified Planner fits those needs for me right now.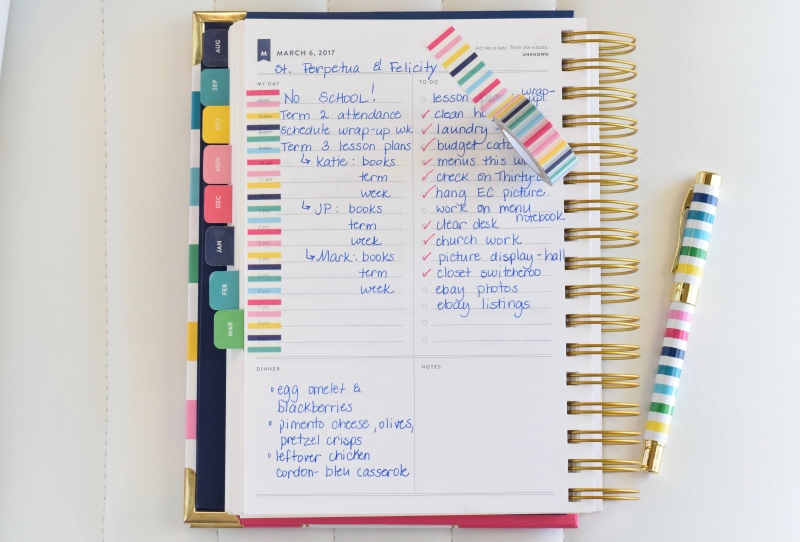 If you've got actionable items each day and need adequate space to jot appointments, goals, and still want room for the little things that pop into your day on an hour-by-hour basis, a daily planner might be for you. The Emily Ley Simplified Planner is one I love, but my good friend Dawn uses a Day Designer Daily Planner and loves it! (I may pick one up and take a look at it since they're so affordable – if I do, I'll snap some pics and share with you!) You'll love reading Dawn's planning posts if you haven't discovered them yet!
What Planners Do I Use?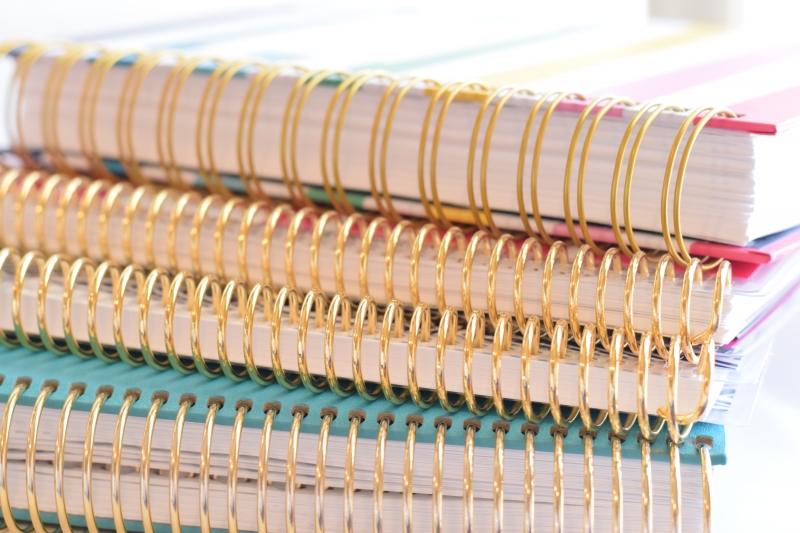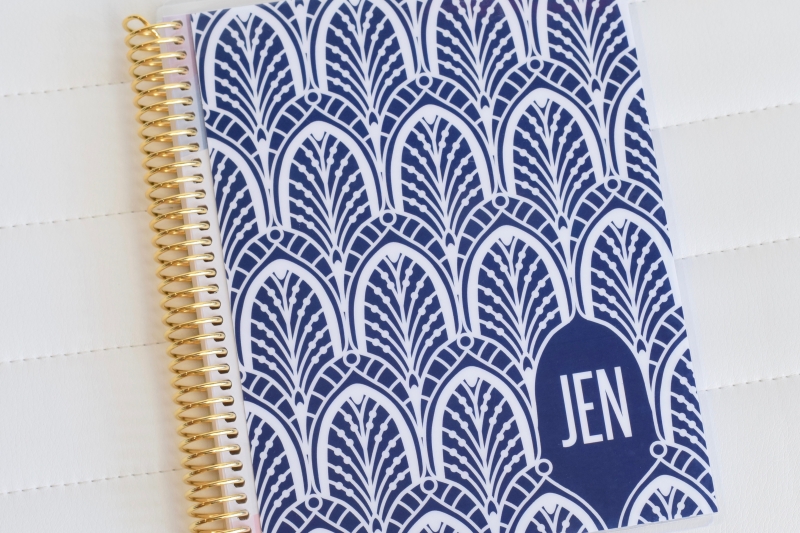 And in my purse – portable perfection! An Erin Condren Hardbound Notebook! (pictured below) The cover has a velvety feel and it's the perfect notebook for sliding in and out of your bag. If there's a note or an event that I need to jot down on the go, I drop it in here, and then add it to my planner later!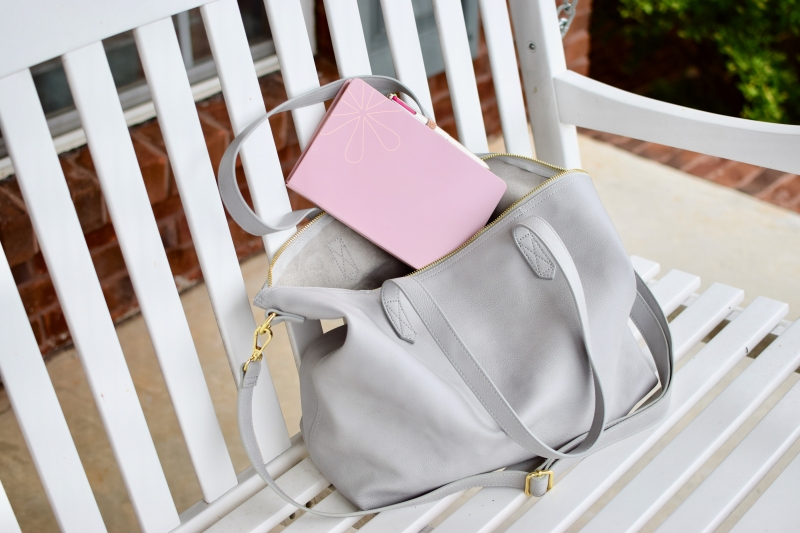 The fullest days are just ordinary days that ask us to be present and do the next thing, love the people in front of us, and live out our vocation joyfully.
Click here –> to read my full review detailing every corner and page of the new 2017 Simplified Planner! 🙂
HAPPY PLANNING!
DISCLOSURE AND A COUPON:
Some of the links provided in this post are affiliate links. They cost you nothing, but I may make a little money if you decide to click through and purchase. Thank you – I'm grateful!! My favorite affiliate link is this one – Erin Condren first customer coupon – because it's a coupon for you! If you're a new Erin Condren customer and click through using that link, you'll save $10 on your first order!