Planning Series: Follow Up #2
This post is a continuation of my planning series follow-ups – these questions come directly from you! They're the planning questions you asked after Mystie, Dawn and I shared in our planning chats. By the way, you can still click over and view the planning chats if you haven't seen them yet! They were so much fun and we shared our different styles and strategies with you!
The full index of planning follow-up questions is right here, and I'm tackling one section at a time. Today, I'm going to cover some planning specifics. I'll answer below, but feel free to leave me a note in the comment box if you need clarification or you'd like to hear about something related. Let's talk…
Planning Specifics

What are the specific things you put on your planner?
Everyone is going to plan a little differently when it comes to the specifics. These details – how I plan it out, what my day looks like, the level of detail I plan – these are all a function of the unique mix of my planning temperament and my own family dynamics. So…consider ideas through the filter of your normal – your season of life and planning temperament. Ok? Ok.
In case you're new, I plan in an Erin Condren Life Planner, and here is a coupon for $10 off for new EC customers.
These are the specific things I always map out on my planner:
Church things come first.

Our family enjoys helping out in our parish! I generate our parish calendar, so I print that and clip it in the current month in my planner! This helps me see big feast days, special Mass times, classes, etc. Specifically, I note these things when I set up my month on my planner:

when the boys serve
any Sacraments
special Feast Days, Solemnities, and seasonal Ember Days
special classes I'm going to attend (or that the big kids will be attending)
church administrivia I might be working on

Right now there's a little bit of happy wedding planning going on!

 My oldest is getting married in a year and we're gearing up for engagement blessings, brunches, and all the joyful fun that goes along with being engaged. If I'm involved in the planning of a particular event it lands on the planner.

My menus.

I always menu plan in my planner; I plan a couple of weeks at a time. Lately it seems like my menus are stale and boring. Pinterest is great for finding new recipes to try so I'm changing up my menu planning system a little by using Pinterest. You can see my menu planning board here – it's not very impressive yet, but I'm looking forward to organizing it a bit more, expanding it, and adding some new ideas to my menu plans.

I make little budgeting notes to myself in my planner.

My husband and I have a crazy-works-fabulous-for-us system so I make little notes to myself in my planner about payday, budget goals, budget needs, etc.

Since I know you're going to ask…..we have a joint checking and savings account, but it was hard to keep our two spending streams straight and sometimes they got tangled together enough that it started to mess with our budgeting. We're both very involved with our family budgeting, but our spending takes on two different roles – he takes care of bills and our bigger savings projects and I take care of everything involved with the household/home/kids spending (clothes, food, home decorating, entertaining). We went to the bank and opened an account that was attached to our joint account (on our phone app, we can see both accounts and we can both transfer money back and forth from either account, but…they're separate from each other).  The new account is my account and has its own debit card. Each pay period, my husband transfers the amount that we budget for household/home expenditures over to that little account, and that's mine to further budget, keep up with, and spend (or save). We're both very involved in our family budget but having this separate little account has been fabulous in terms of accounting!
Appointments.

Those crazy things that ALWAYS seem to pop up on your busiest weeks…doctors visits, dentist, eye exams, blah-blah-blah.

Classes/sports/activities

– of which, at this moment in time, I have exactly NONE! Do you hear the angels singing? But that will change.

Laundry.

Of course. My path to heaven goes through the laundry room. That should be a book title or something, don't you think?

Birthday and Events.

Of course! I use the little perpetual calendar that comes with my EC planner (but you can order one individually) and jot down anniversaries, birthdays and big events when I set up my planner at the beginning of the year. I try to keep my perpetual calendar updated as the year progresses.

My husband's work schedule

(like his days off if they land during the school week).

I keep snippets of our homeschool schedule in my planner

– days we're going to take off, days I'm only going to do a 1/2 day…things like that. I do list the week of the year at the top of each weekly spread. I keep most of the admin type stuff in my teacher planner.

Blog/writing goals.

Especially if I'm going to be writing for someone else and there is a deadline. I can't wait to tell you who I'm visiting with next!!  Y'all!!!!!

Home goals

– remember, I keep a big, seasonal list of home chores and projects clipped into my planner and I pull from that when we have weekend time…or when the fleeting possibility of free time makes the mistake of rearing its head.

My personal goals

…to drink more water and torture myself with exercise. And sometimes…don't laugh…I actually have to make an appointment with myself to sit down and read. Because my day gets rolling and I focus and roll…and then I realize I have done nothing to sit down and spend a few minutes reading or relaxing. So I do sometimes actually write that in as a reminder! Ok, you can laugh now.

My Mondays are particularly productive and I list my tasks for the Monday morning blitzkrieg!

I actually call them Bionic Mondays! I'm not sure when this started or how it happened exactly, but I hit the ground running Monday morning (after enjoying a restful Sunday) and by lunch I have covered a lot of good ground that sets me up for a good week! Here's what a Bionic Monday morning looks like. Keep in mind this is all happening from about 6 -10 am! You can get a lot done in 4 hours! Claim it!

Everyone is dressed, beds are made (you need to check out my post on sewing boxed corners on your kids quilts if you haven't yet – kids CAN make their own beds!), and morning chores are done!
House quick tidy – because Sunday is a day of rest, Monday morning arrives and the house is usually full of socks and books and toys and remotes. All kids are involved in this quick tidy and this should take no more than 15 – 30 minutes (if you keep your house reasonably clean most of the time).
Look to the weekly menus and prep anything – like pulling meat out of the freezer.
Grab the laundry for the day – sort, wash, repeat.
Clean the kitchen sink and wipe down the kitchen counters after a weekend of cooking.
Set up the learning room for the week – special picture book themes out, magazines for the kids, books for the day in neat stacks (not necessary, but I like to do this to give us a little extra push on a Monday).
Usually an impromptu little project – like the morning I made the mistake of looking in my teen son's closet to discover the unique combination of dirty clothes storage that involved much mingling with the clean clothes, not to mention the insane number of (non-functional) air soft guns propped in every corner. Mothers of teen boys, you know what I'm talking about, don't you? You can't un-see that kind of thing. And thus, my last Monday morning involved overhauling said teen-boy's closet.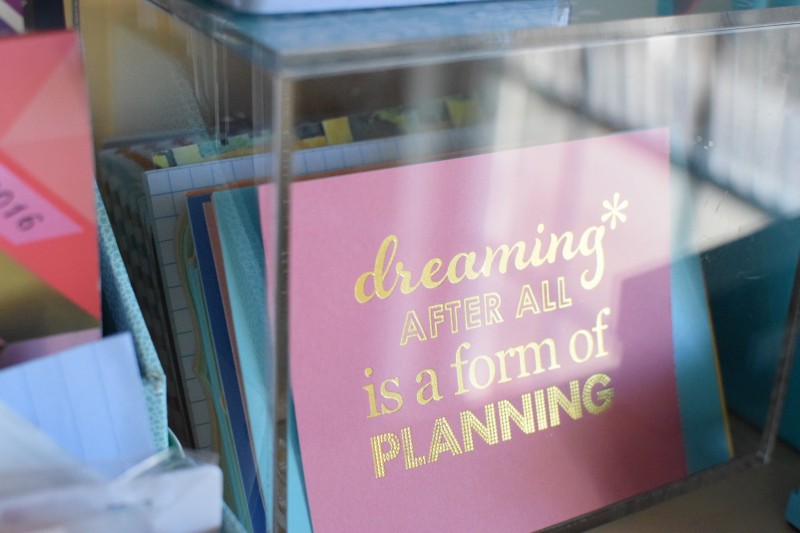 How do you prioritize what needs to get done each day?
I mentioned in my last planner post how I plan seasonally, monthly, weekly, and then daily. So, for me it's about the big picture and walking it in. When I get to the daily part of planning, I generally know how my week is going to play out. If it's a really busy week, sometimes my planning priority has to be laundry, dinner and sanity. And that's it. If it's a lighter week, I can usually find time for smaller projects I might want to tackle. It's really just a process of considering time, and how to accomplish the duties of my vocation within that space of time. And still save a measure of sanity.
How do you decide what to let go, what to reschedule, when to press on, etc.
That usually works itself out on its own. Duties first. Everything else follows. Duties involve things like feeding people and clothing them. Home school runs a close third and takes up a huge chunk of my day if I'm exercising self-discipline. If I'm barely keeping up with those three things (or not keeping up), then I have no business writing on my blog, tackling a project, or anything else. So…
Duties first. Those are the things that get my focused effort and time. Clothes, food, homeschool, engaging my children and spending time with my husband.
Prioritize from there. Children having seasonally appropriate clothes is more important than me sharing my favorite new pens with you in a blog post. I'm pretty sure y'all already know that though. It's not rocket science.
Letting go. Yep, it happens. All the time. Typically, letting go just means that a particular task is going to transfer to another day. I might be disappointed that I couldn't get something done one day, but there is peace in knowing that I worked hard on the duties of the day, and did my best with everything else. (Below) That little arrow to the left of the task indicates I'm sliding a task to another time and is just as much a tool and a friend in my planner as the little check box I get to check when I complete something. (I put a slash mark over the arrow when I do finally finish the project – this helps me see the items still waiting for my attention.) I'm a firm believer in making reasonable effort – which means working hard and being willing to let go without guilt. There's extraordinary peace and joy there.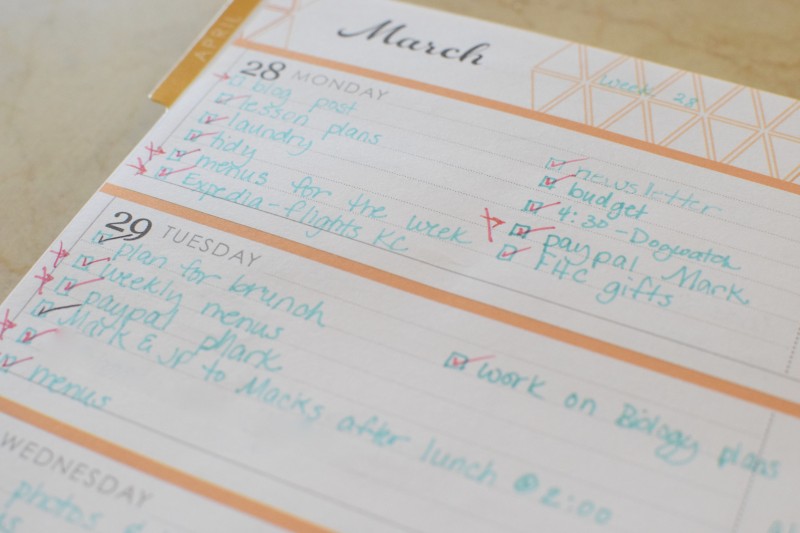 Pressing on. That's a harder one to answer because it's really subjective. There are times I may be eyeball deep in a project and I know that stepping away means I lose momentum…and I may lose my help…and restarting the project may result in spending way more time on it than if I had just followed through initially. Cleaning a child's room fits in this category. If you're deep cleaning one of the kids rooms and walk away expecting to come back to find any semblance of your original efforts you're living in a dream world. Most projects that require "pressing on" are bigger projects and have to be considered carefully in terms of where they're going to fit in a day so that you can block out a reasonable amount of time. And beyond that, a certain flexibility with your schedule will go a long way. So what if you bump a half day of school to clean out the garage because you need a roadmap to get from the back door to your car. As long as that's not a habit – go for it. Flexibility is a cardinal virtue for a mom.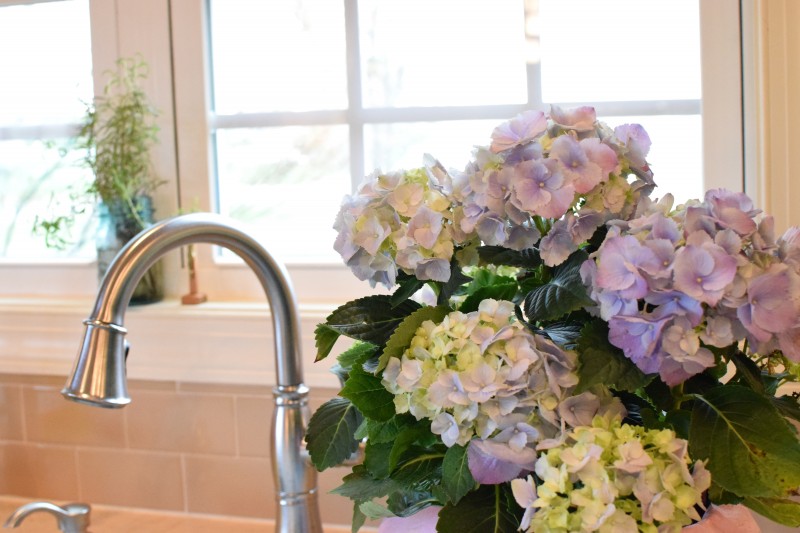 Happy planning everyone! I'll be back soon for part 3 in the planning series!