Memories Tucked Between Summer and Fall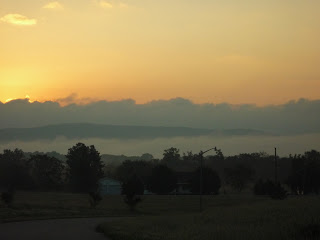 Fog settles on the little valley as we begin our early morning journey northward to my folk's.  It's hard to see the mountains through the fog, but the foothills of the Appalachians peek up just through the clouds on this chilly morning.  The sun is just rising…and it's a lovely start to the day.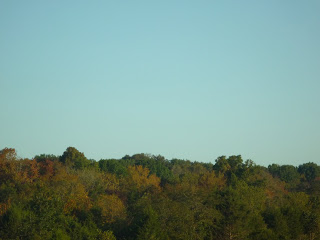 On our way to Mom and Dad's, we can just begin to see the hints of fall with a few trees displaying a touch of gold and orange.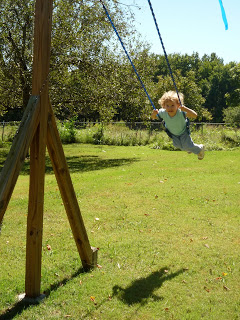 The Doodles swinging happily…
…curls sailing in the breeze!
More memories…washing dishes and playing with bubbles in Nanny's sink.  No fancy toys needed here.  No electric gizmos or games with a gazillion pieces…just the simple things make us happy.  Big bottle of dish soap – check.  Plastic dishwashing tub – check. 
Nanny by my side to supply me with water and bubbles – check and check!!!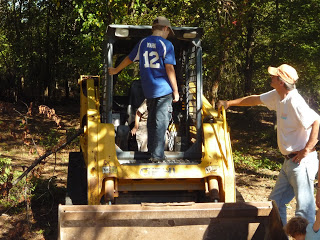 Ah!!  BOYS AND THEIR TOYS!!  Papa shows the boys the little Bobcat with front end loader.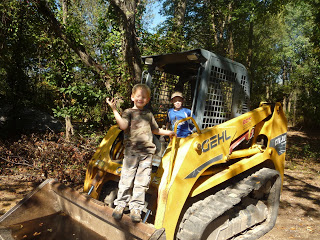 And they couldn't be happier checking it out!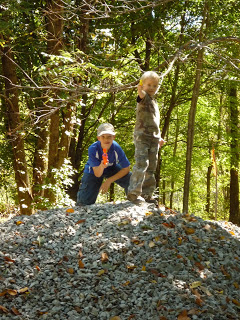 Big pile of gravel = big pile of FUN!  The boys must have spent hours on the gravel pile imagining all sorts of things that boys imagine when they have sticks, rocks, woods, sunshine, and 2 small plastic toy guns!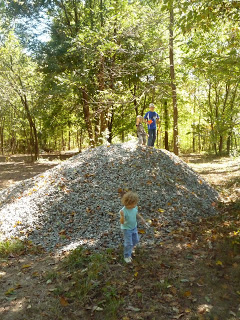 Even the Doodles got in on the action…and that was a BIG pile for her to climb!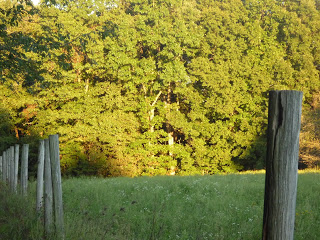 After we ate dinner, a few of us took a walk through the woods, enjoying the last bits of sunlight and company for the evening.  I couldn't help but notice the sun had painted itself across the treeline…and it's breathtaking.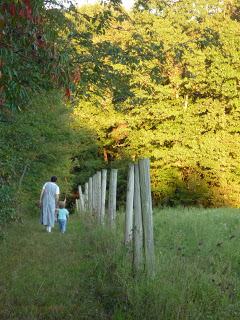 Mom and the littlest Doodlebug – hand in hand.  This was a moment to capture.  This is one of those treasures you tuck away…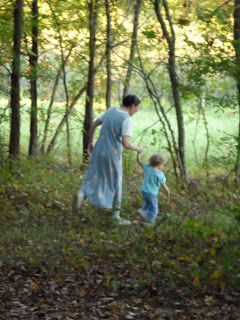 …just like this.  Doodlebug is ready to go…Nanny is a touch more cautious…but they're together.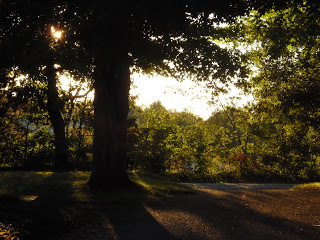 The sun sets on the old farmhouse, and we make our way back home to our little house in the foothills.  It was a day of simple and treasured memories and it made us all so happy to just to be there together…with the chickens and the rock pile and the swings and the bubbles…and with our family!