A Treasured Title for the Feast of St. Joseph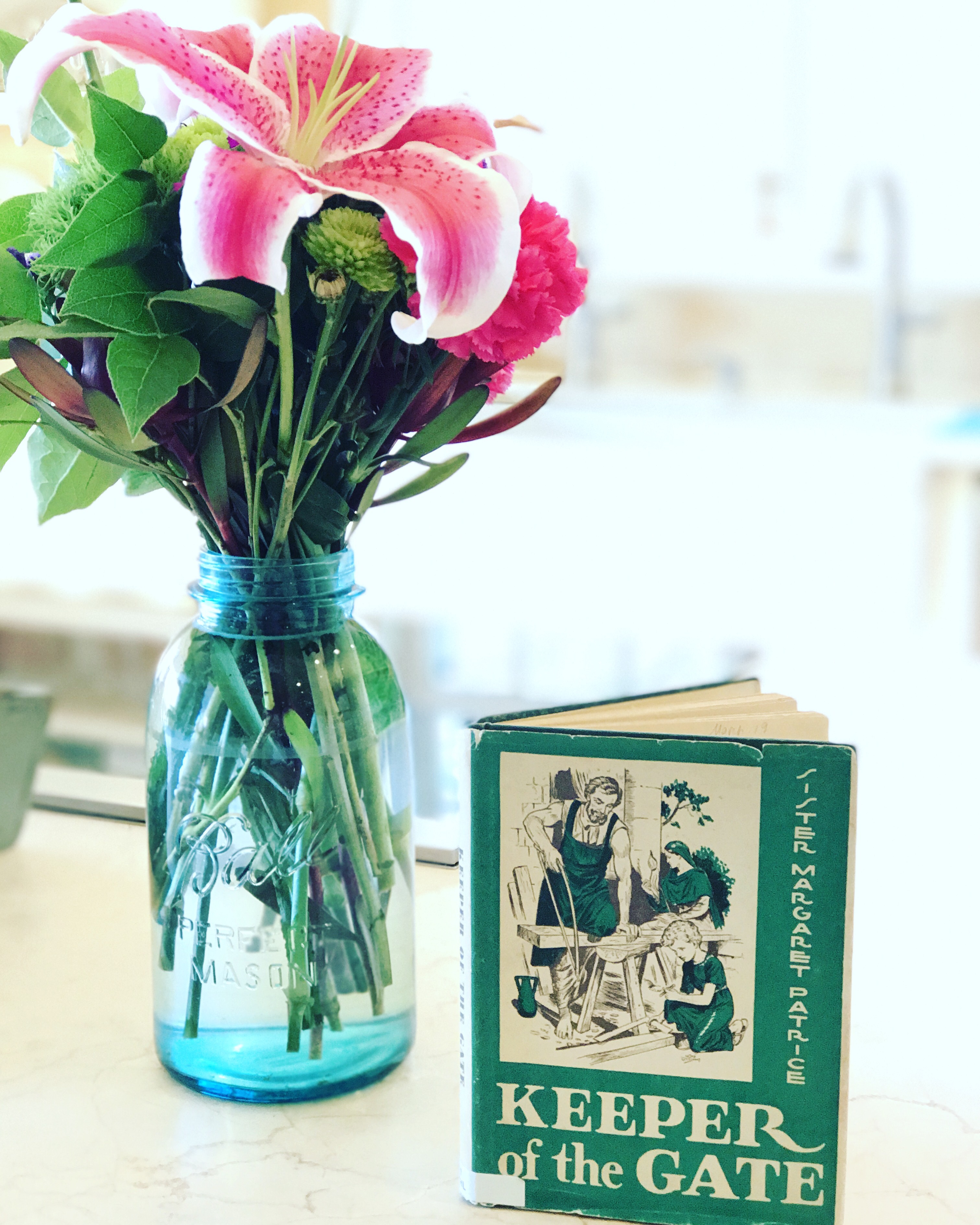 Each year, this delightful chapter book finds its way to our March Feast Table in honor of good St. Joseph. This narrative makes a great read aloud and illuminates a remarkable saint!
One of the beautiful titles we give Our Blessed Lady is "Gate of Heaven."  So naturally the "Keeper of the Gate" is her faithful protector, St. Joseph. 
Originally published in 1941 by Sister Margaret Patrice, this simple book cultivates a tender love and devotion of the Holy Family.
There are seven chapters:
The Keeper of the Gate
Christmas Joy
Glad Hearts
Crocodiles and Cats
Home
A Holiday Crowd
The Good Man on the Hill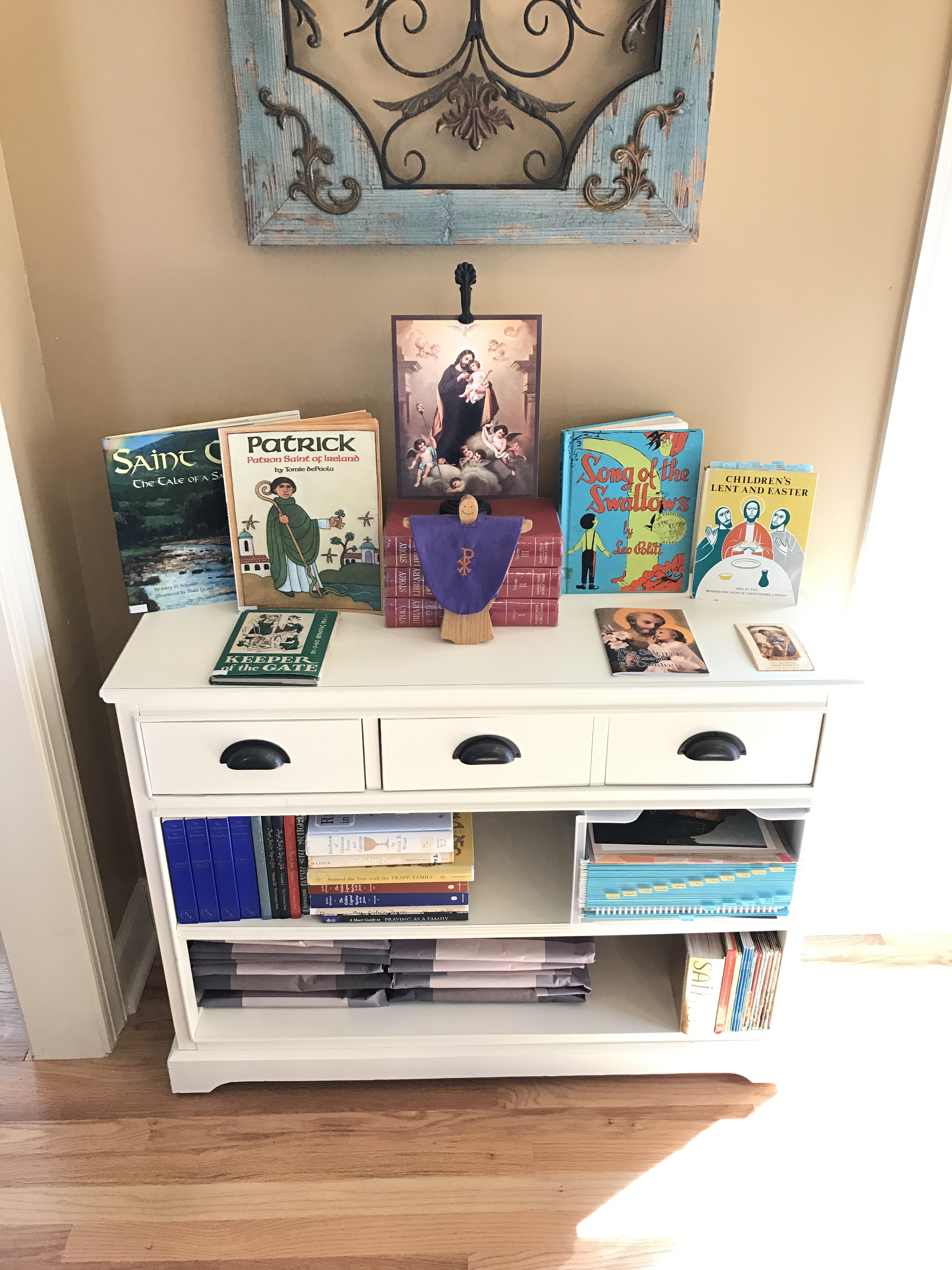 Above: Our March Feast Day Table
The book is long out of print, but you can still find copies available used. (Affiliate link to copies on Amazon)
Here are a few additional images from this treasure: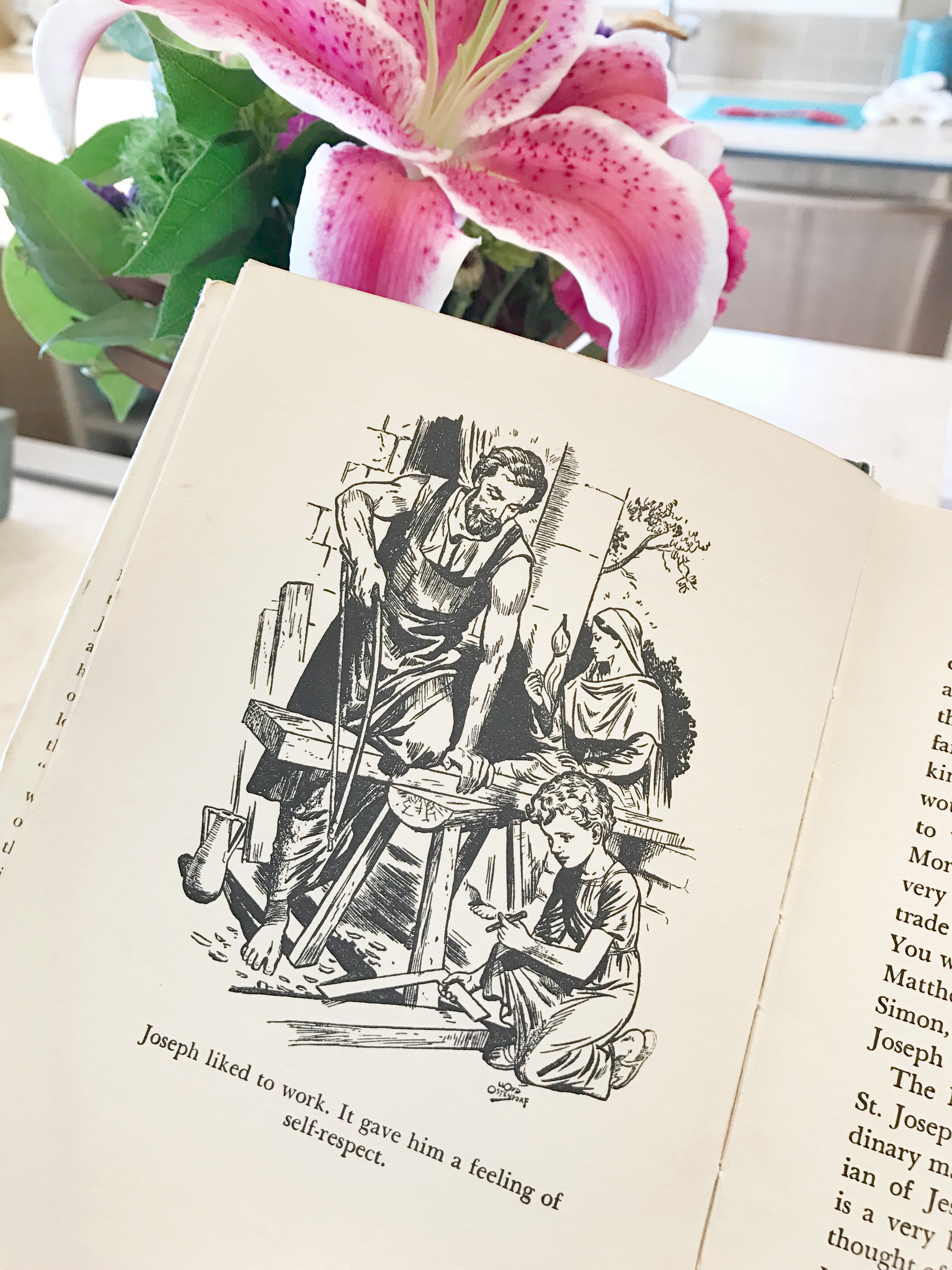 Leave me a note in the comments if you have any other treasured books for St. Joseph! I'd love to add to our collection!
Good St. Joseph, pray for us!