A Blessed First Sunday of Advent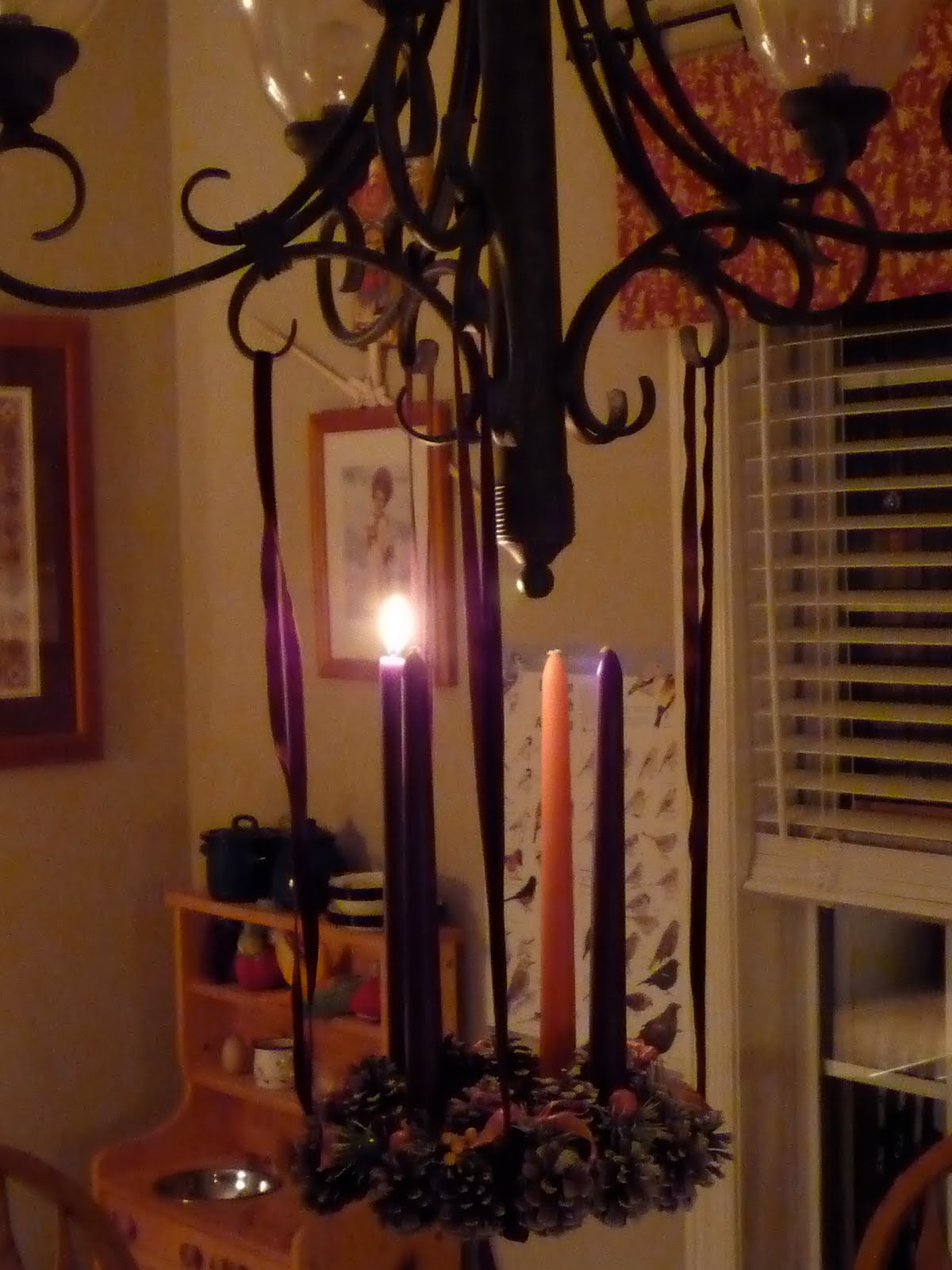 I hung our Advent wreath this year (inspiration here and here). I had plans to try to use evergreen and make our own, but the pace of life on that first Sunday of Advent and the week before didn't allow me to prepare as I had wanted. I decided to hang our old Advent wreath even if the bottom of it was less than pretty. I used velvet ribbons to hang it, and I think it is absolutely lovely. We all enjoy seeing it hang over the table, and it's beautiful when lit with its soft light. I purchased beeswax Advent candles this year from Honeycomb Hollow Candles. Their colors are exactly what I wanted – a deep, rich eggplant purple, and a true rose. I wasn't sure if I was going to leave it up, so I left the ends of the ribbon long. I should trim those since we like it so much.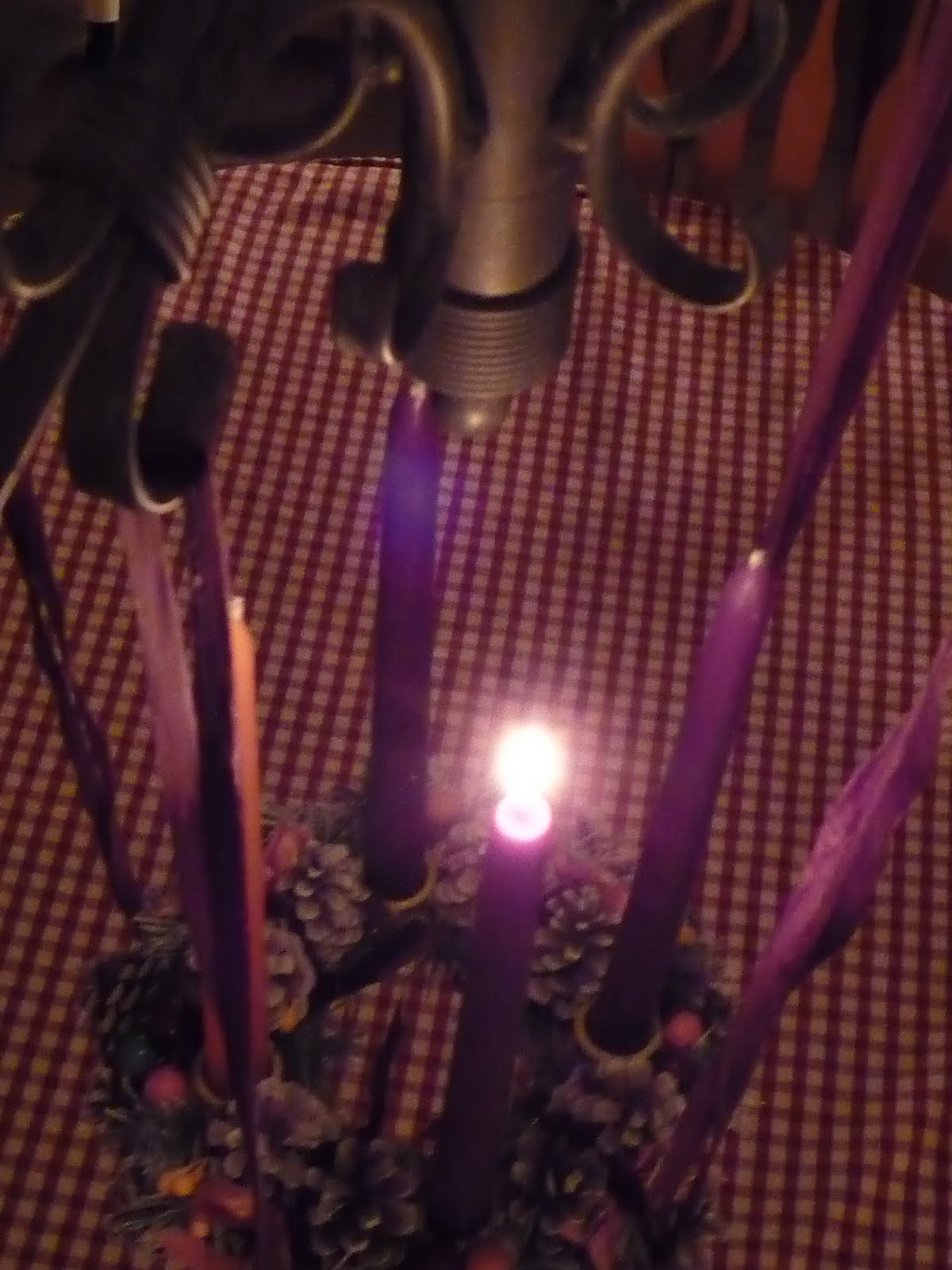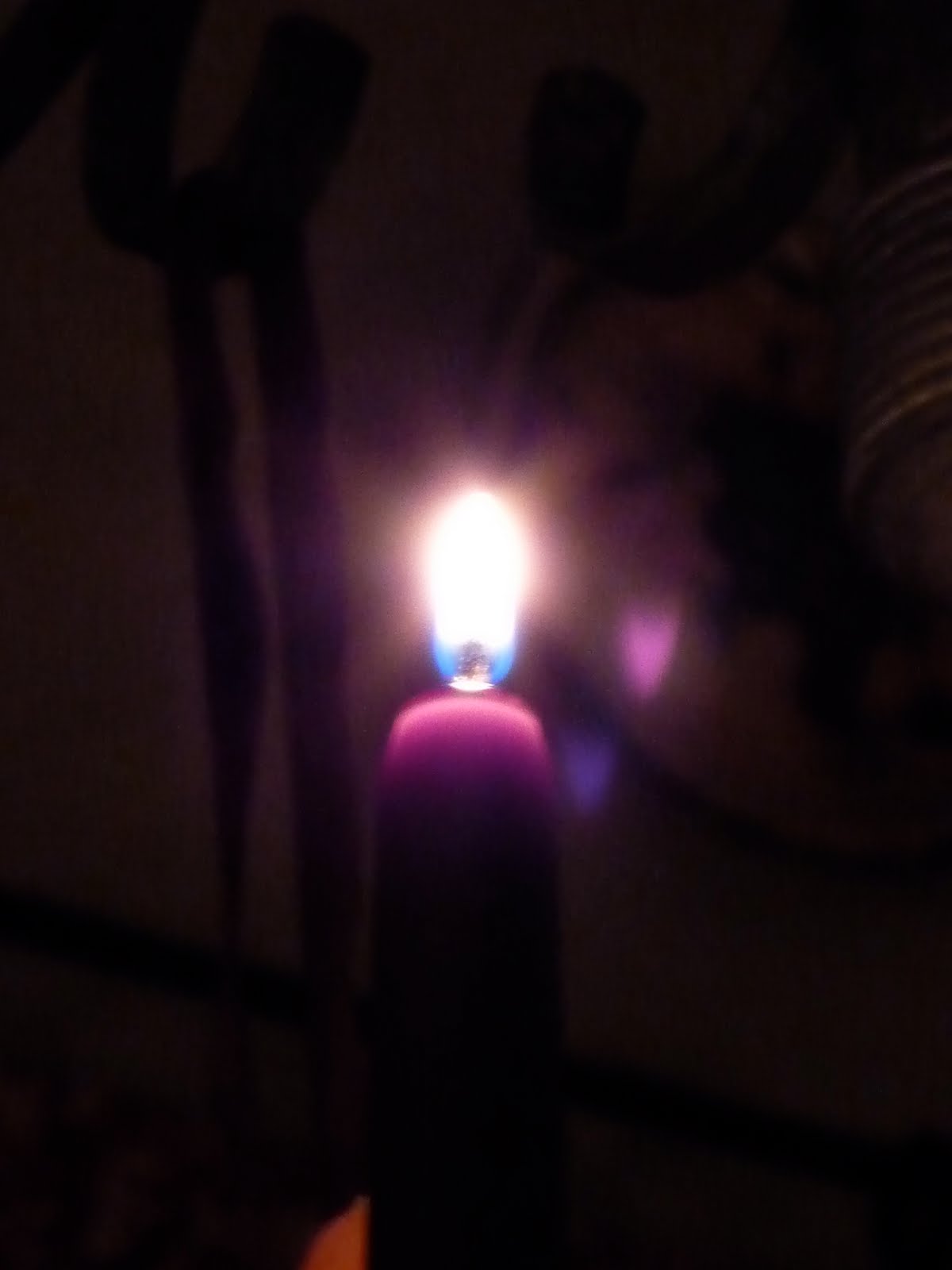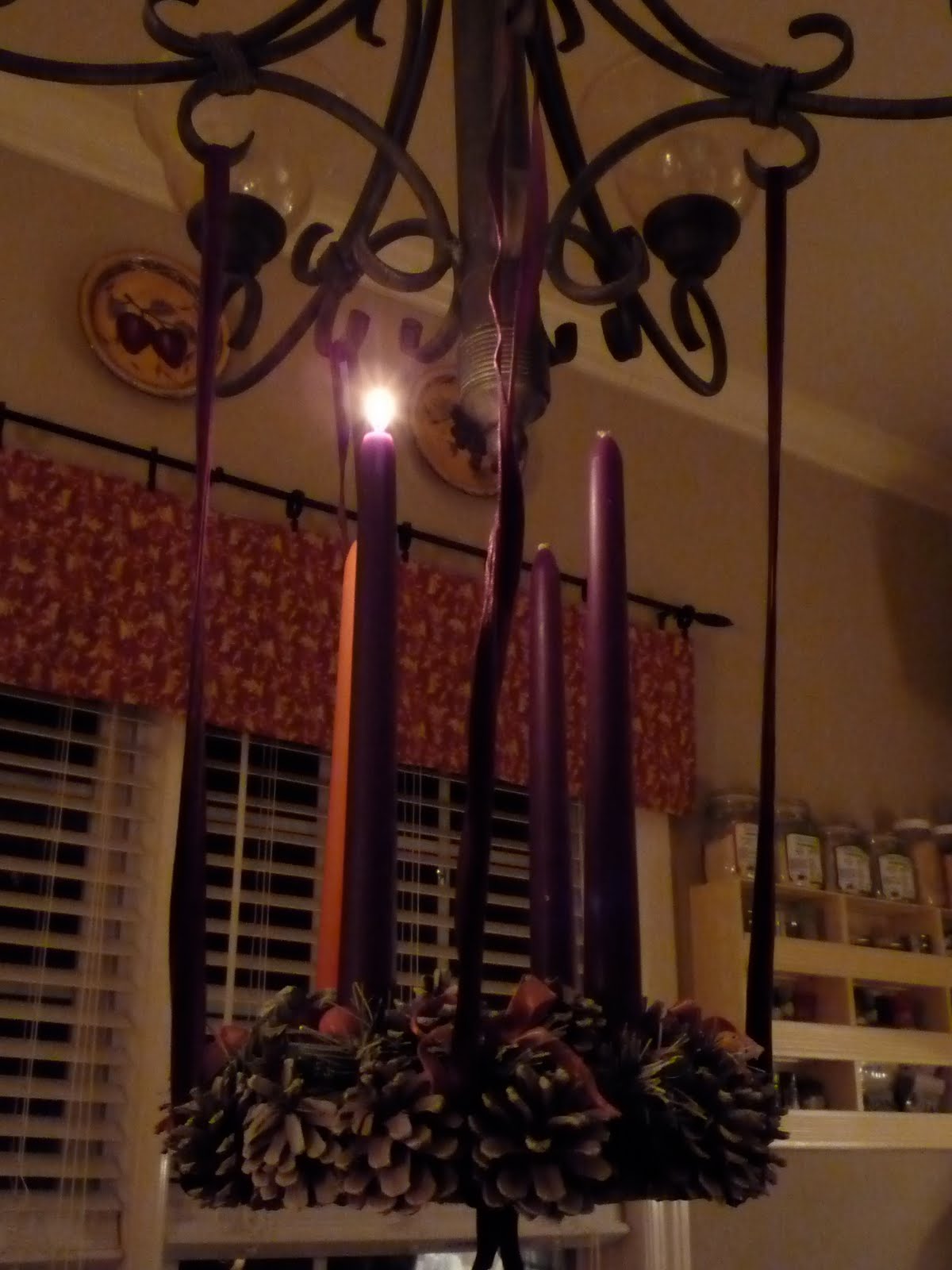 I pray that you are all enjoying a very blessed First week of Advent as we prepare our hearts for HIM!