Natural Science Through the Seasons – Order Now!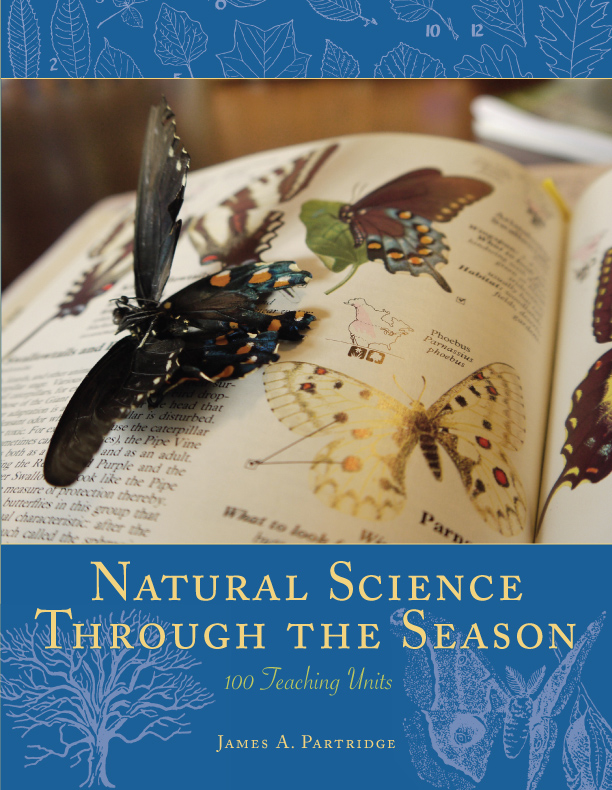 I have long been a fan of James Partridge's book, Natural Science Through the Seasons.  I happen to really enjoy well illustrated books that focus on seasonal occurrences and Mr. Partridge's book does this in a way that is really very useful and helpful.  There are many activities within the book, arranged seasonally, that are quite simple, inspiring and straightforward for incorporating into your nature studies.  You can use the book for your nature study club, or simply to bolster your own family nature observances!
Trouble is – this gem of a book is long out of print.  And unlike other out of print books, this one was extremely hard to find!  I borrowed a copy of my friend's book to scan in the amazing monthly calendars with Mr. Farwell's illustrations because I just love them so much and they look so fantastic displayed monthly.  And then I created saved searches for the book everywhere in the hopes of one day finding a copy for myself. That was years ago…and I never was able to find a copy of the book.
Well, I have fantastic news for you!  Hillside Education, one of my favorite publishers, has reprinted this amazing book for all of us!  That's right!  You can pre-order the book now, and if you pre-order the book you'll receive a fantastic bonus – the 10 monthly/seasonal calendars printed on cardstock!  Remember how fabulous I told you these calendars are for making a simple display on your nature table?  That's a fantastic bonus offer, friends!  And so useful!  You'll enjoy displaying a monthly calendar each month of your school year….for many years!  Allow the simple and delightful illustrations to inspire your children to create their own seasonal nature calendar!
I was thrilled to contribute a few of the photos you see in the Hillside Education reprint, including the cover photo.  What a joy to contribute just a small part to the long-awaited reprint of this book!  I've pre-ordered my copy – go grab yours and jump start your seasonal nature studies!