A Year Considered – 9th Grade
I can't believe she's in high school!  It does amaze me!  And, I'd be lying if I told you I didn't find it a little bittersweet!
I remember when….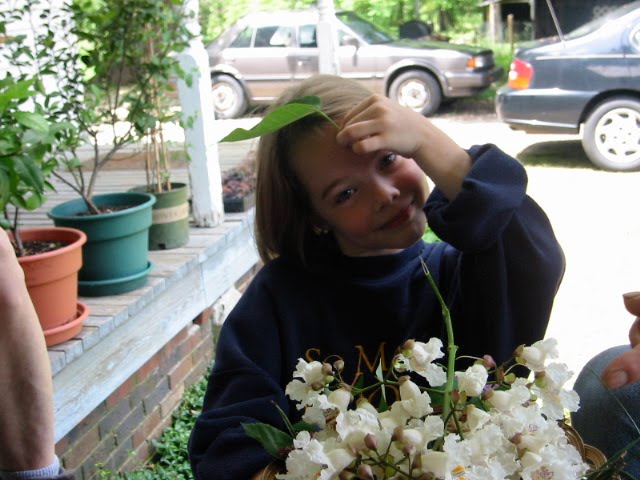 …and now…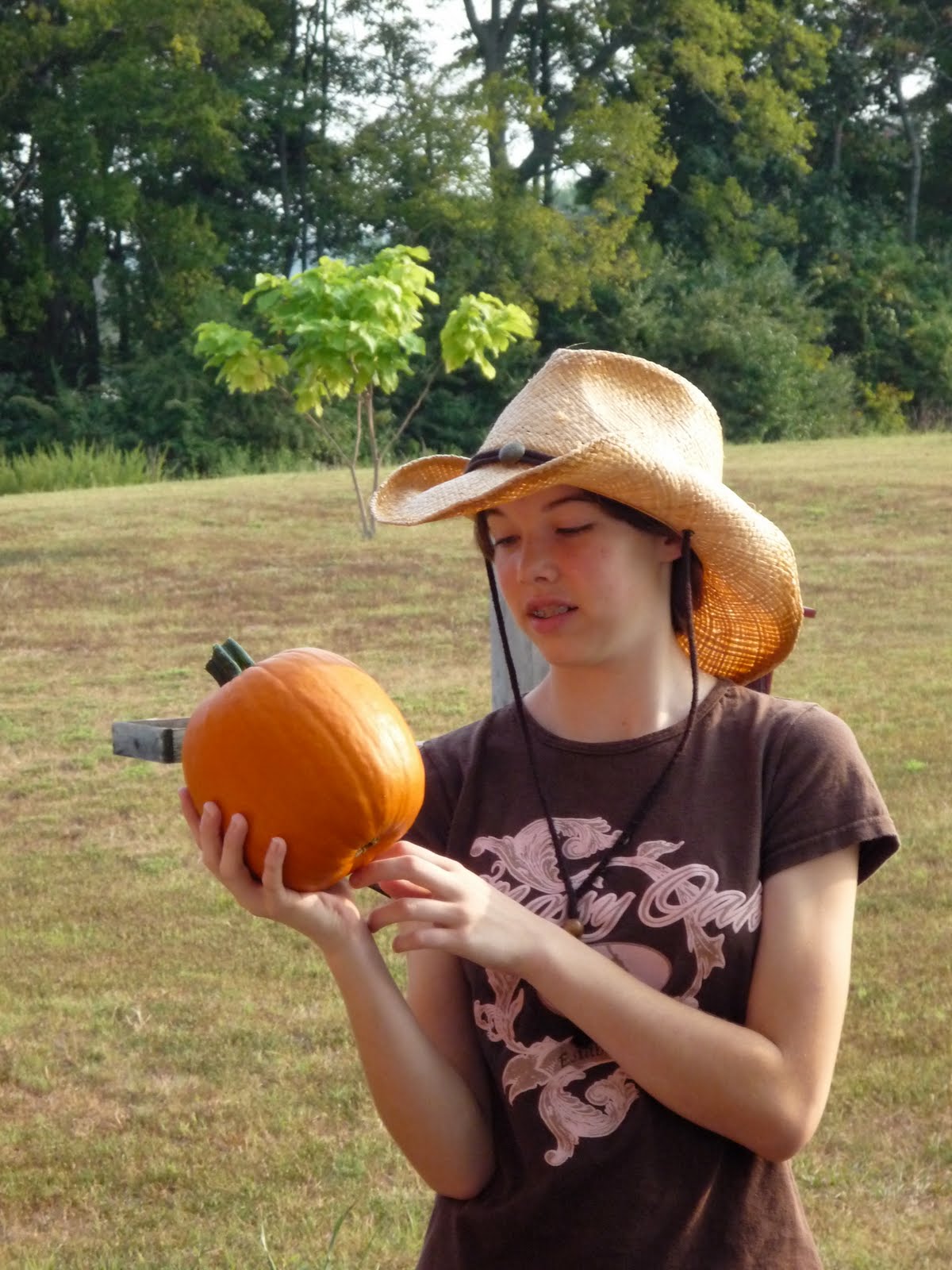 A cowgirl at heart!!!!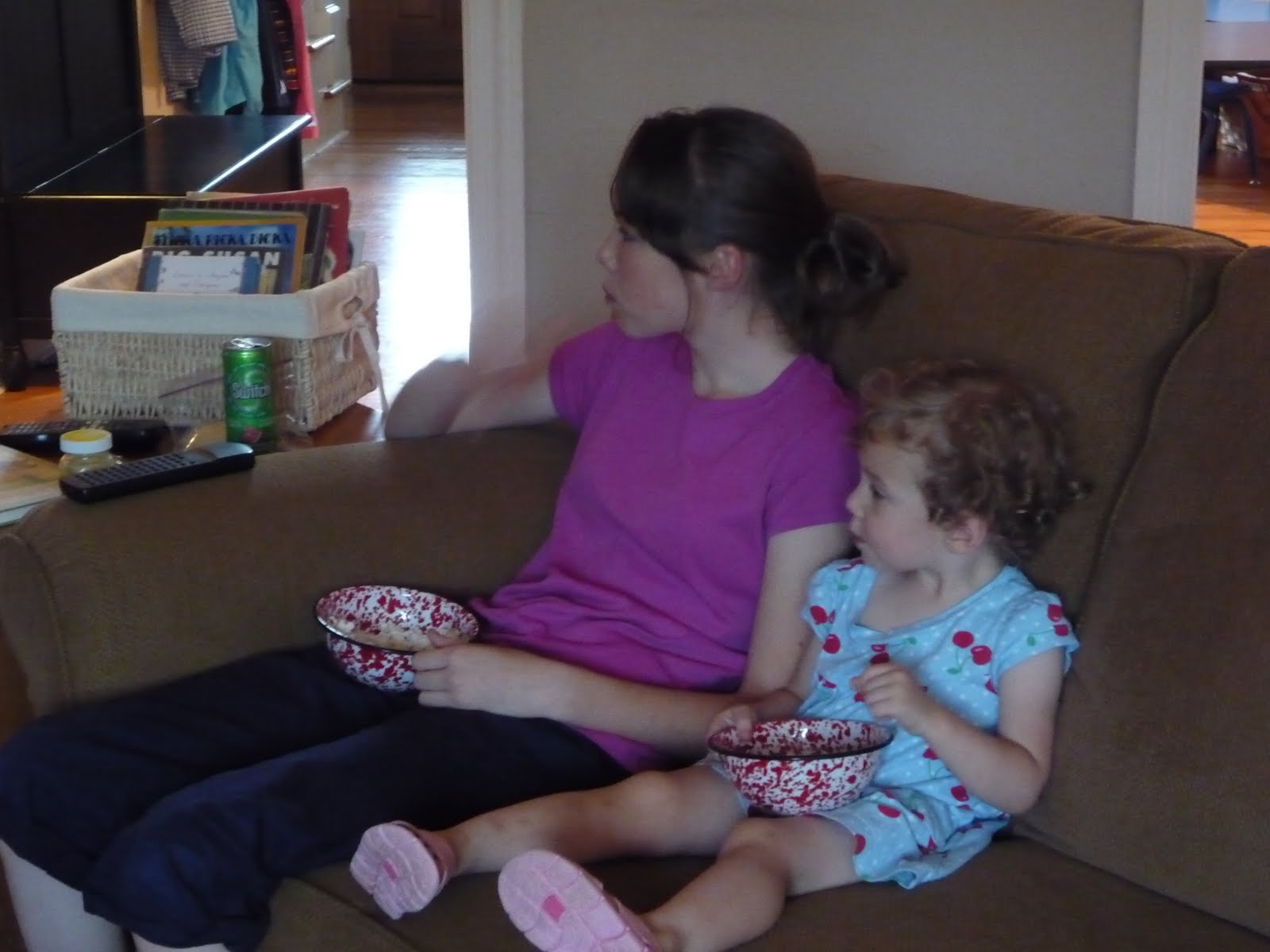 The girls are great friends!  The little Doodlebug loves her big sister!!!!  Here they are sharing popcorn in front of one of our Friday afternoon movies (I think we were watching the 1938 Robin Hood with Erroll Flynn).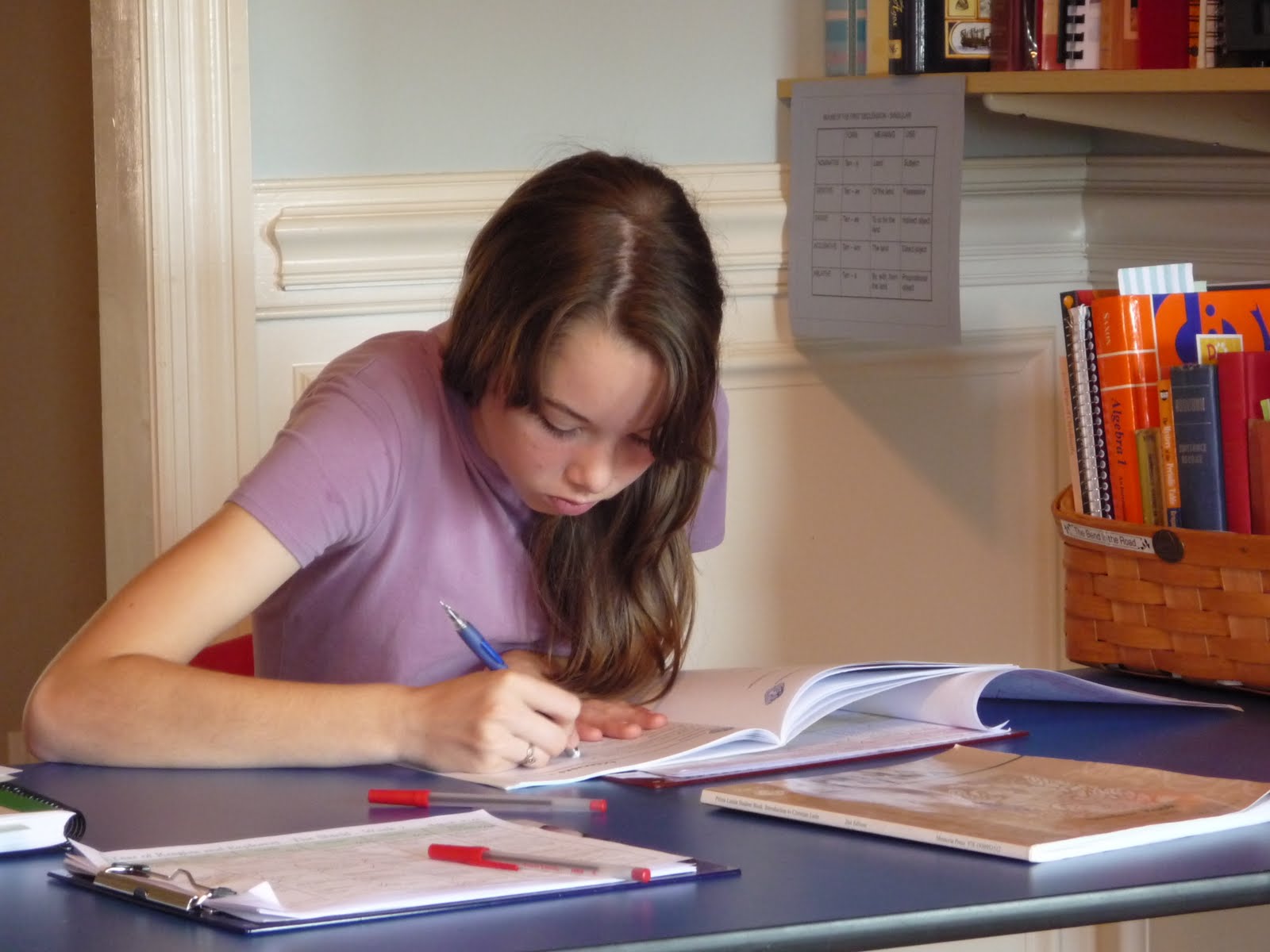 Hard at work!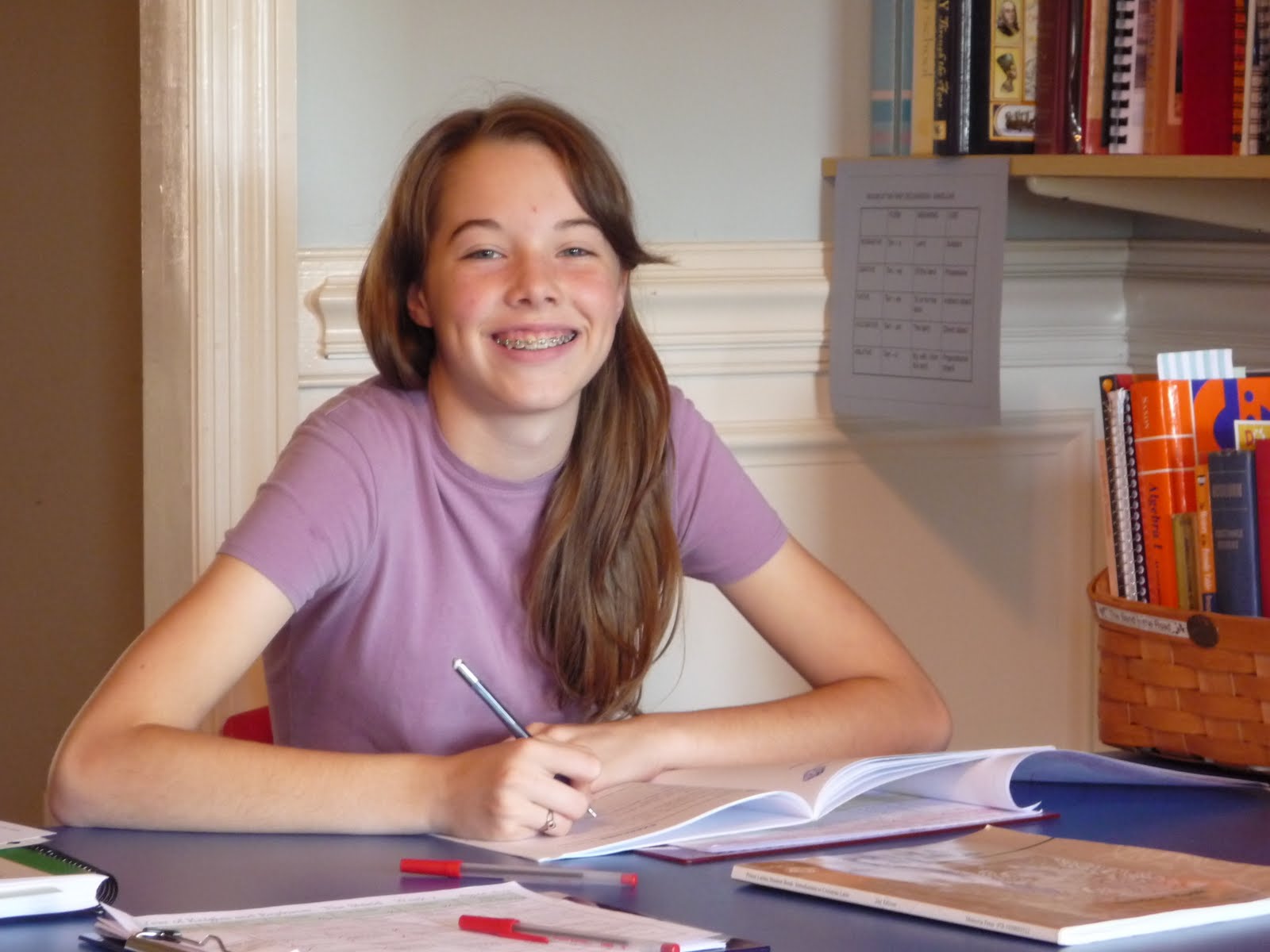 She caught me!
My Granny told me time would fly.  She said I'd blink and they'd be grown.  She told me to treasure each and every moment – and I have!  Our little Sweet Pea hardly fits into that name any more – she's a lovely young lady, with roots deep in the heart of the country; she has big ideas and a spunky spirit.  She'll tell you she's a country girl, and intends to have her own ranch one day.  She loves animals, and especially horses!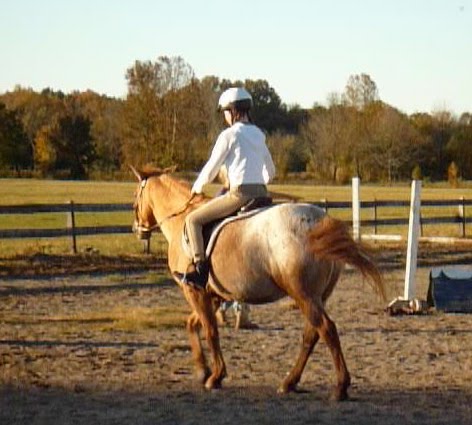 She has an amazing imagination, and a wonderful ability to communicate!  Her homeschool years have not always been easy or perfect!  We've certainly faced challenges along the way!  Sweet Pea taught me to relax into our own style and helped me see through the years that a Charlotte Mason education, lived out faithfully, consistently, and daily in its simple methods, really does yield a lovely, wide and generous education.  She loves learning, and I credit that with the method which unfolds the beauty and excitement of the adventures and perspective of the author's of the living books who speak directly to her through their pages – it's absolutely nothing I've done!   Well ok, I handed her the book!  :)My country girl intends to stay in the country, and her passion is to learn all she can about Homesteading!  Toward that end, she's really self-educating through
Countryside Magazine
and
The Encyclopedia of Country Living
by Carla Emery!
So…you're wondering what our 9th grade year looks like?  I hope this year is the beginning of a panorama of ideas and landscapes, inspiring stories, noble thoughts, and interesting studies for the first of her high school years.  The following plans are spread out over a period of 4 terms of 8 – 9 weeks each.  As of this post, we have completed our first term!
**NOTE** For some of the books listed only a portion will be read this year – I note that next to the book like this – (not the entire book)
** Religion – This year our studies spring from an amazing Catholic high school series which was gifted to me – Our Goal and Our Guide by Father Clarence Elwell.  This is a fantastic course in Catholic religion written originally in 1945.  The first book in the series which we're using this year is Our Quest for Happiness.  What's wonderful about these books is that they are heavily cross-referenced with Father John Laux's
religion series (which is also on my shelf), as well as a few other Catholic high school series (of the time), and the books offer amazing literary reading choices that underpin the chapters and units covered.  An absolute gold mine!  The writing is beautiful, there are many AMAZING illustrations throughout (in color if you have the 1945 edition), and the content is outstanding!  My daughter has no trouble narrating the reading to me from this text!  The original series is out of print, but the book was revised in the 50's and Lepanto Press now sells reprints of the entire series in hardback!
In addition to the above, Sweet Pea will be taking a course from our priest which he is offering for high school students using Father Laux's book, Chief Truths of the Faith
.
A few of the living religion books I have on her course of studies this year are:
** History & Literature – Studies this year cover the period of the Middle Ages (5th century through the 15th century, but we'll read a little up through the 18th century).  American History is not a focus this year save informal mentions as it might relate contextually to something being read.  The focus for this period is the significant impact the Catholic Church had on the preservation of culture in Europe, particularly during the Dark Ages, with coverage of the Crusades and the Reformation.  Toward that end:
The following are books that Sweet Pea has chosen to read on her own:
There will be oral and written narrations of these books, along with additions to her Book of Centuries.  Our favorite and only reference at this point is the book, The Timetables of History
by Bernard Grun.  Amazing reference!  Wonderful!
** Geography – springs from History studies.   This year we're using Why Greenland is an Island, Australia is Not – And Japan is Up For Grabs
by Joyce Davis.  It's a great book for uncovering the why of certain boundaries which makes it super helpful in approaching Current Events!  It's a fantastic book!  If you're interested, you can view my plans: Why Greenland Is – Geography plans.  We only work with this book one day a week, so the plans are written assuming 1 day a week, over 8 week terms, with 4 terms in a year.  In addition to this book, a good atlas is essential!  For cost, size, and content, my preference is The National Geographic Collegiate Atlas of the World
.  Many of our Natural History/Science books cross subject boundaries and fit under a Geography heading as well.
** Natural History/Nature Study – We're continuing our studies here by following along with a few naturalists.  At this point, Nature Study is not a formal topic, though I do still make time in the day for a 10 minute nature walk and a 10 minute nature sketch.  This is pretty simple and straightforward, and is something that Sweet Pea very much enjoys.  Her sketching is becoming quite lovely, and she enjoys the use of color pencils as well as watercolor as her preferred mediums.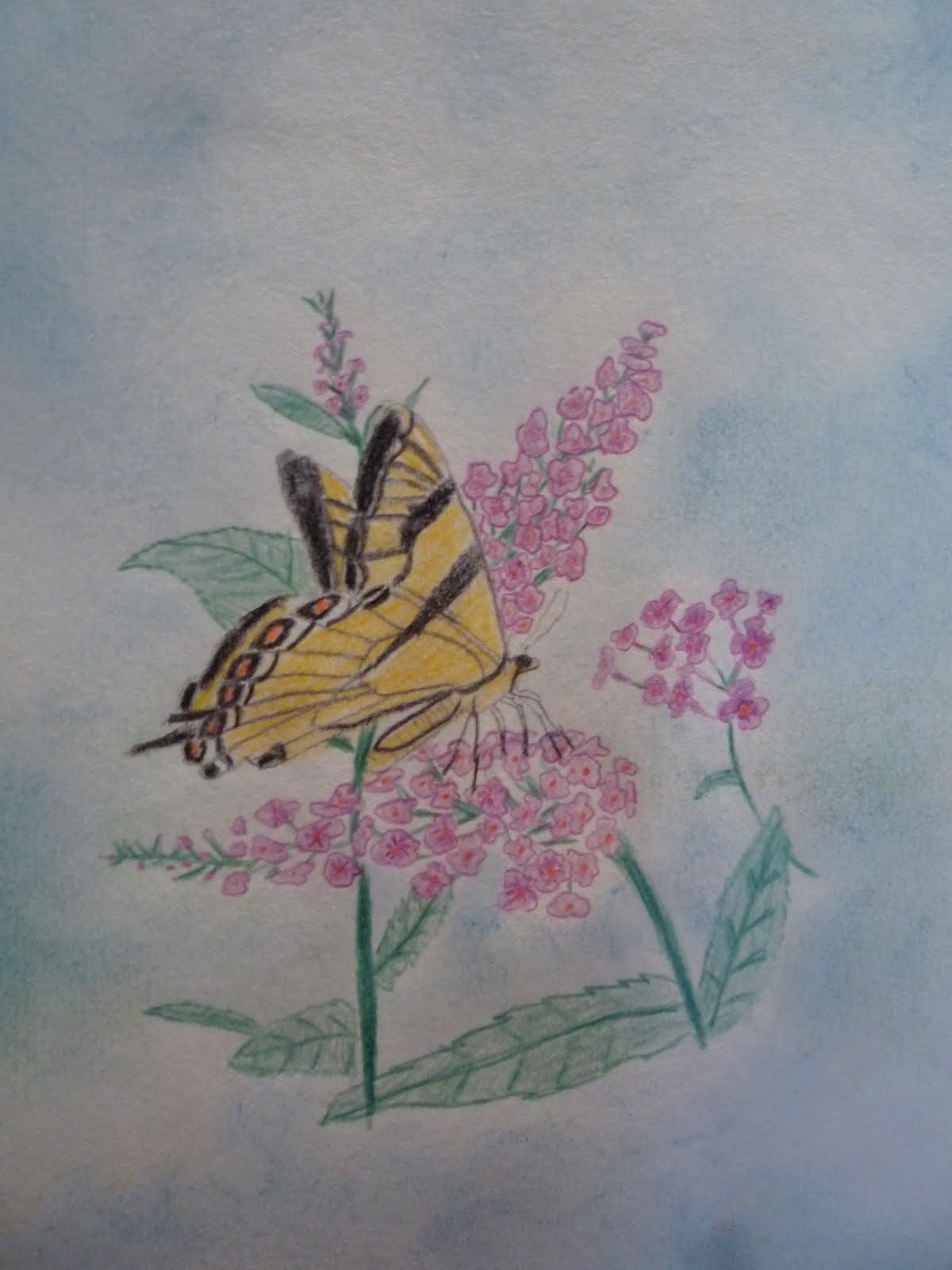 ** Alabama Natural History – As part of connecting with and learning more about our local natural history, I've written a course for Alabama Natural History that both my 5th grader and my 9th grader (and I!!!!) are really enjoying!  (If you're in Alabama and would like a copy of the lesson plans email me and I'll be happy to share them!).  The series springs from a set of programs entitled Discovering Alabama narrated and written by Doug Phillips.  They're just wonderful – we're all learning so much about our state's natural history!!  The programs cover an amazing and wide variety of topics.  They are available through the library system, viewable on PBS, and downloadable (for free) from itunesU.  I downloaded all of the programs we needed to complete the year of Alabama Natural History as I've written it, put them on CD's, and we watch a program every 2 – 3 weeks, completing projects and special *themed* nature walks in between.
** Science – This year Sweet Pea is digging into Physical Science…with an ever present emphasis in one of her passions – Meteorology!  We're going to continue using living books to approach high school sciences:
Slight tangent….
Intimidated by high school science?  I'd like to do a longer post reviewing an AMAZING NEW RESOURCE for CATHOLIC high school-homeschoolers in SCIENCE!!!!  But, I don't want to forget to mention this resource to you, and it's so appropriate to mention right now!!!  How long have we been waiting for this????  A Catholic science teacher with a tremendous passion for and knowledge of the SCIENCES!!!  Do check out CatholicScience.com!!  The online classes offered are written for and to Catholic high schoolers home schooling science.  Mr. Baruzzini has a number of classes already available online!  WONDERFUL!!  And, so needed!   
** Language Arts – Our approach is detailed here, with more detailed review about composition here, but I'll list a few specifics we plan on using this year:
** Math – We're continuing to plod along with Saxon Algebra I.  To quote my brother, it's adequate.  LOL!!  Please don't write to tell me all the issues with this program, I'm very familiar with them!  However, it's also got some good points – it's content is thorough, if nothing else.  We do hit walls occasionally, but (so far) we've been able to brainstorm creatively, work hard, and find ways around those walls!  We'll just keep rolling as long as we can achieve mastery without insanity!  LOL!!  In addition to regular algebra work this year, I'm incorporating some math logic games that used to belong to my brother and sister.  These are all Wff'n Proof logic games:
The instructions for these games are not for the faint of heart – so be forewarned!!!  But, they are challenging, exciting, and engaging math and logic games!
** Logic – I'm still working on this one!  Right now, we're using The Art of Argument by Classical Academic Press.  Too soon to tell on this one.  I'll let you know!
** Latin – We're finishing up Latina Christiana I (I know…we're so behind the curve with Latin!).  We should finish this up mid-year and from there we'll either pick up with The Book of Roots or Latin Grammar: Grammar Vocabularies and Exercises in Preparation for the Reading of the Missal and Breviary
by Cora and Charles Scanlon.
** Fine Arts
-We are continuing in much the same way that we always have with Fine Arts.  We're continuing this year with our
Fine Arts Fridays
, though we do poetry and art a little every day.  We'll be studying various artists and composers together as a family, and completing picture study as a family using the
Metropolitan Museum of Art's Art Page-a-Day Calendar
.  Here are my 9th graders resources this year:
For an idea of how this all works – how such a wide and varied curriculum can fit into a day, read over our plans:
That's year 1 of high school!  This method of education is truly twice blessed!
"It (the Charlotte Mason method of education) is twice blessed, it blesses him that gives and him that takes, and a sort of radiancy of look distinguishes both scholar and teacher engaged in this manner of education…" (Charlotte Mason, A Philosophy of Education, Volume 6, p. 27)

May we all be twice blessed!
To read this year reviewed, check out the 9th grade Delights and Duds post!