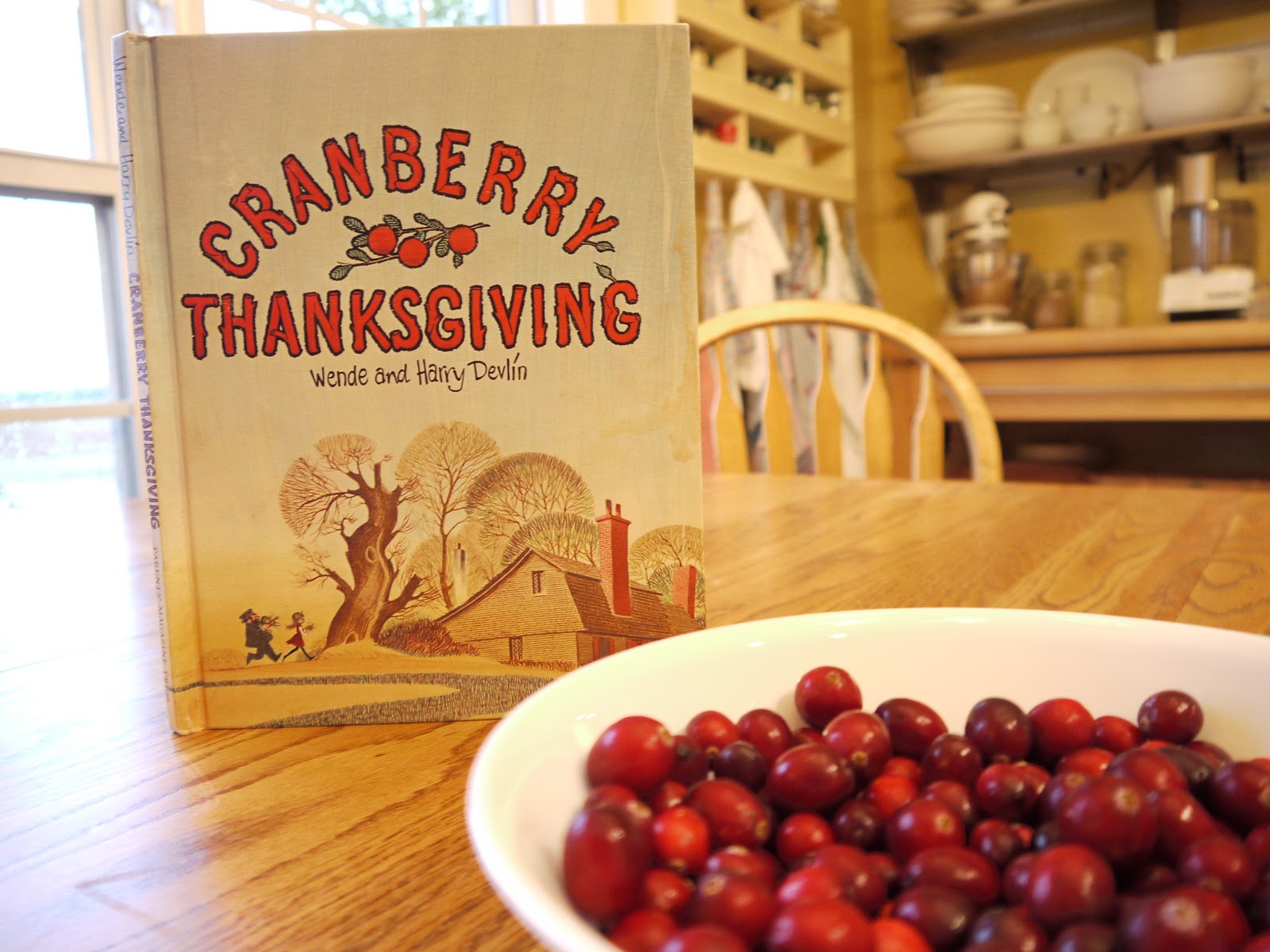 We love cranberries and I can see we're not the only ones!  We declared today a cranberry day today, and it was a delight from start to finish!  I thought I'd share our cranberry fun since it was so simple and delicious and is easy to do with a day!
We enjoyed Dawn's recommendation of the Reading Rainbow episode on Giving Thanks which includes a neat explanation of cranberry farming.  We started the day with this episode and it really set the tone for our cranberry day.  And we learned why those little air pockets in the center of the cranberry are so important.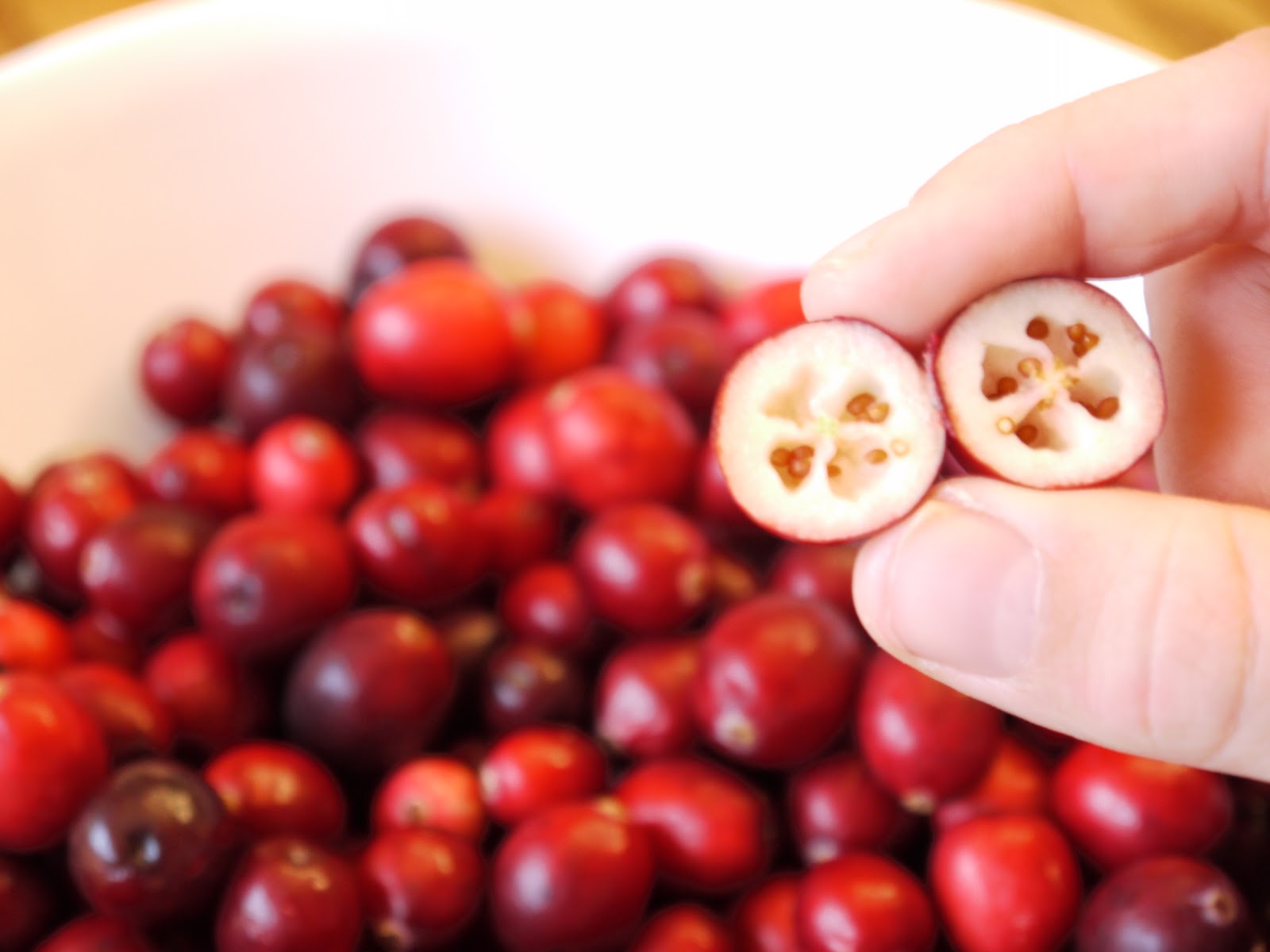 Next, a trip to the market where we picked up several bags of delicious, farm fresh cranberries!  These fresh cranberries freeze well, so be sure to pick up several bags while you're at the market!  They're only out a couple of times a year.
We bought Habelman Bros. cranberries at the market today – we love supporting family farmers!  After getting home, we spent some time reading about the Habelman family.  This family has been farming cranberries since 1907!  Just look at the neat cranberry crafts they recommend on their site.  You'll also note the importance of the humble cranberry to the Indians, and how the Pilgrims began to value this tart berry, thus ensuring the cranberry's place on our Thanksgiving tables.
Then, we curled up together and savored a favorite – Cranberry Thanksgiving by Wende and Harry Devlin.  My kids just love reading about dear, old Mr. Whiskers and his sincere, gruff manner.  He is endearing!  And of course, Grandmother's famous cranberry bread had our curiosity piqued!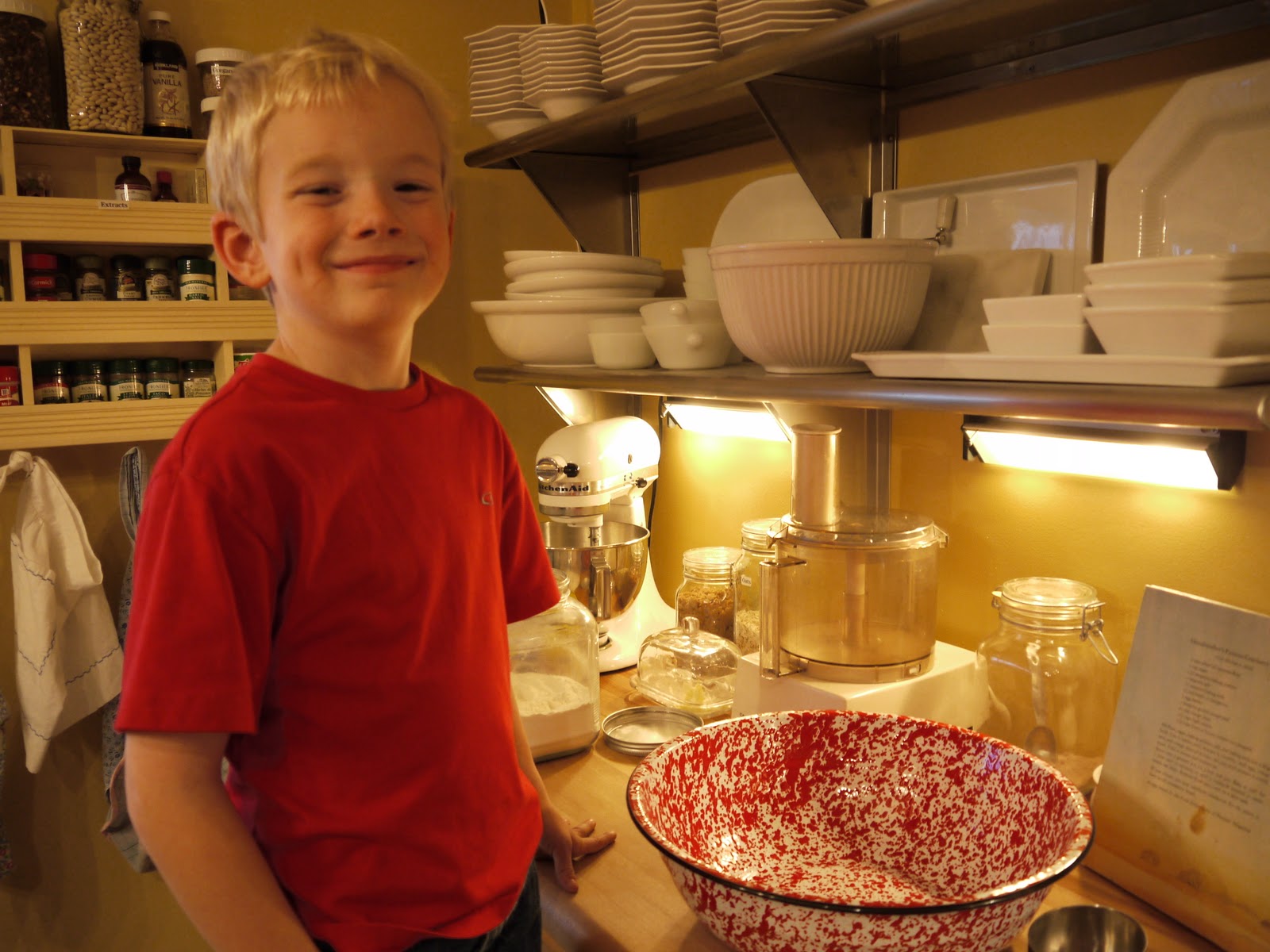 We gathered ingredients and used our fresh cranberries to make:
Grandmother's Famous Cranberry Bread
(Note: this recipe has been modified from the original to suit our taste.  You'll have to get the book if you want to see the original recipe!)
2 cups sifted all purpose flour
3/4 cup sugar
1/4 cup maple sugar
1 1/2 teaspoons baking powder
1 teaspoon salt
1/2 teaspoon baking soda
1/4 cup butter
1 egg, beaten
3/4 – 1 cup orange juice
1 1/2 cups fresh cranberries, chopped
Sift flour, sugar, baking powder, salt, and baking soda into a large bowl.  Cut in butter until mix is crumbly.  Add egg and orange juice and mix until dough is moist.  Fold in chopped cranberries (we just threw ours into my food processor and pulsed a few times and this worked well.)  Spoon into a greased loaf pan and bake at 350 for about an hour.  Check for doneness with toothpick inserted in center – if it comes out clean, it's done!  Remove from the loaf pan and cool on a wire rack.
The bread was delicious and we have plans to make more for Thanksgiving!  Absolutely everyone in the family enjoyed it!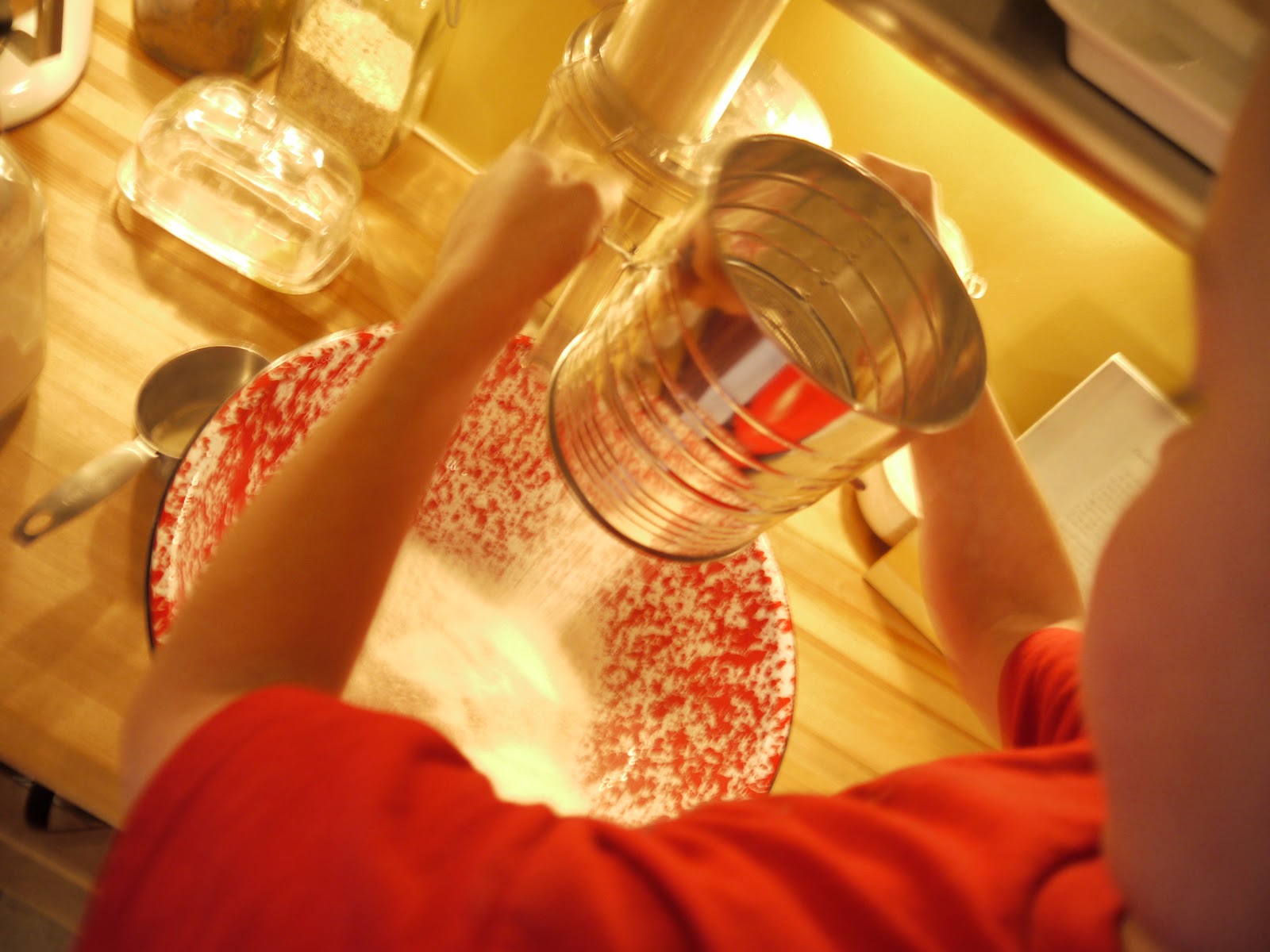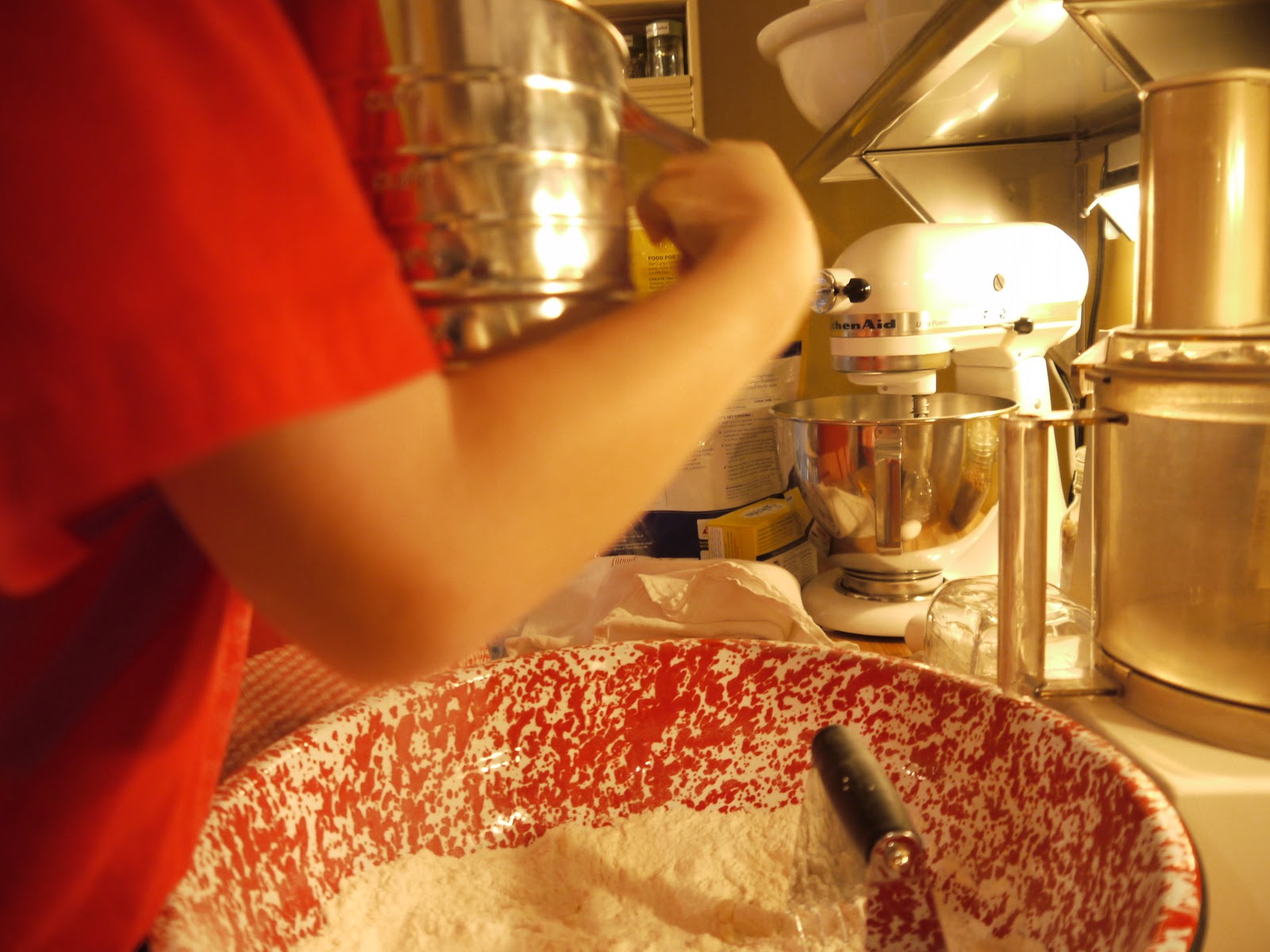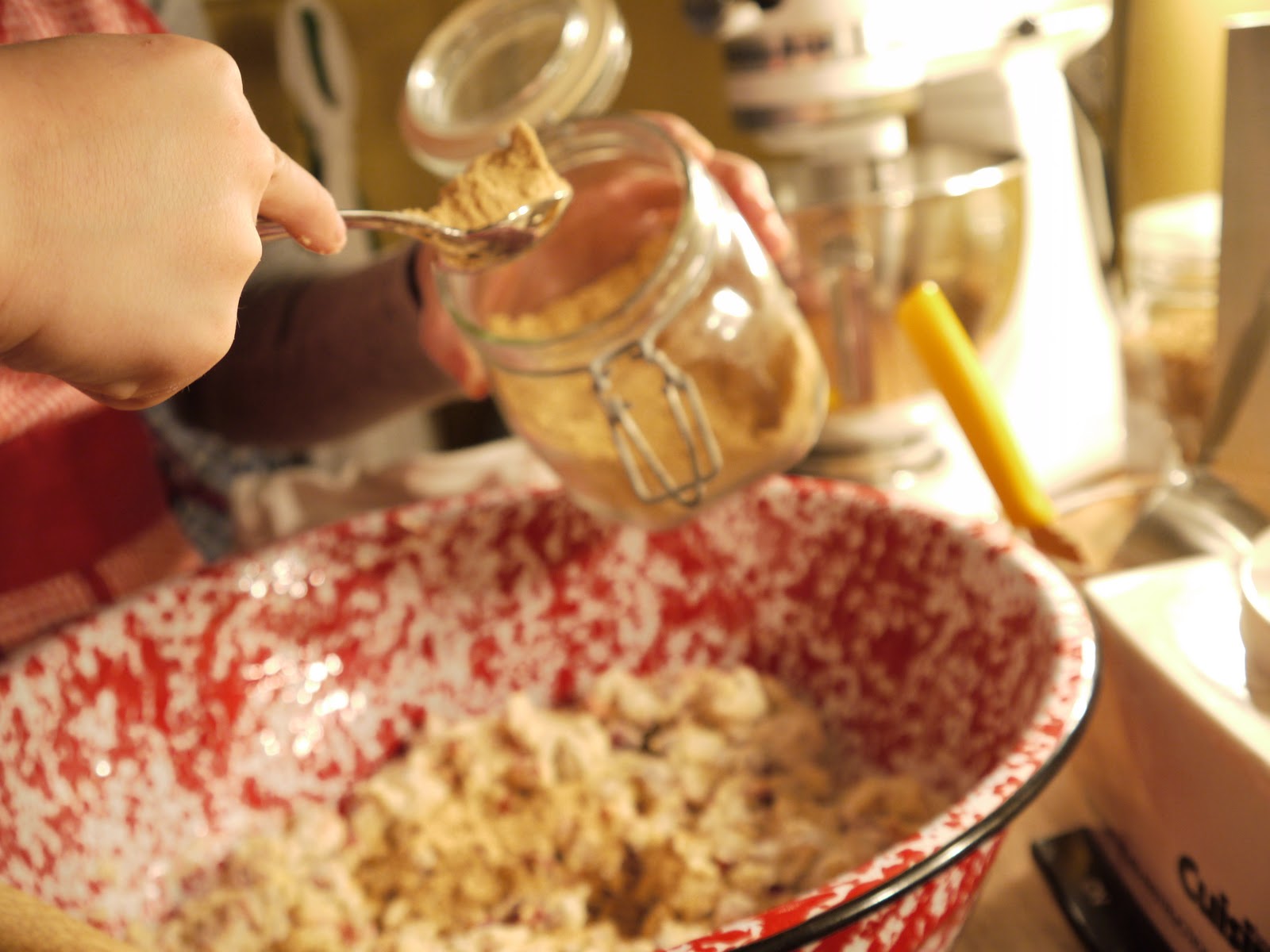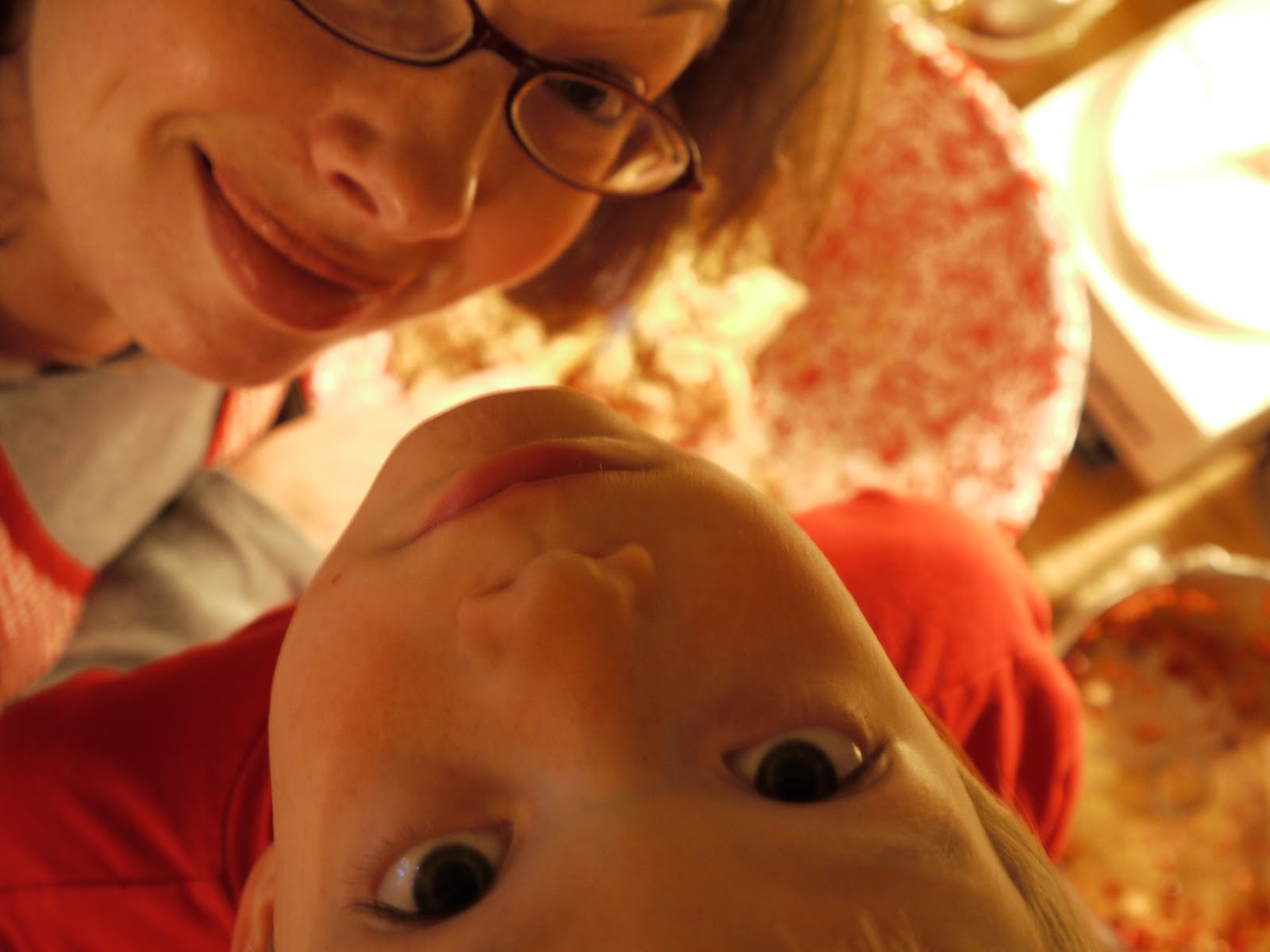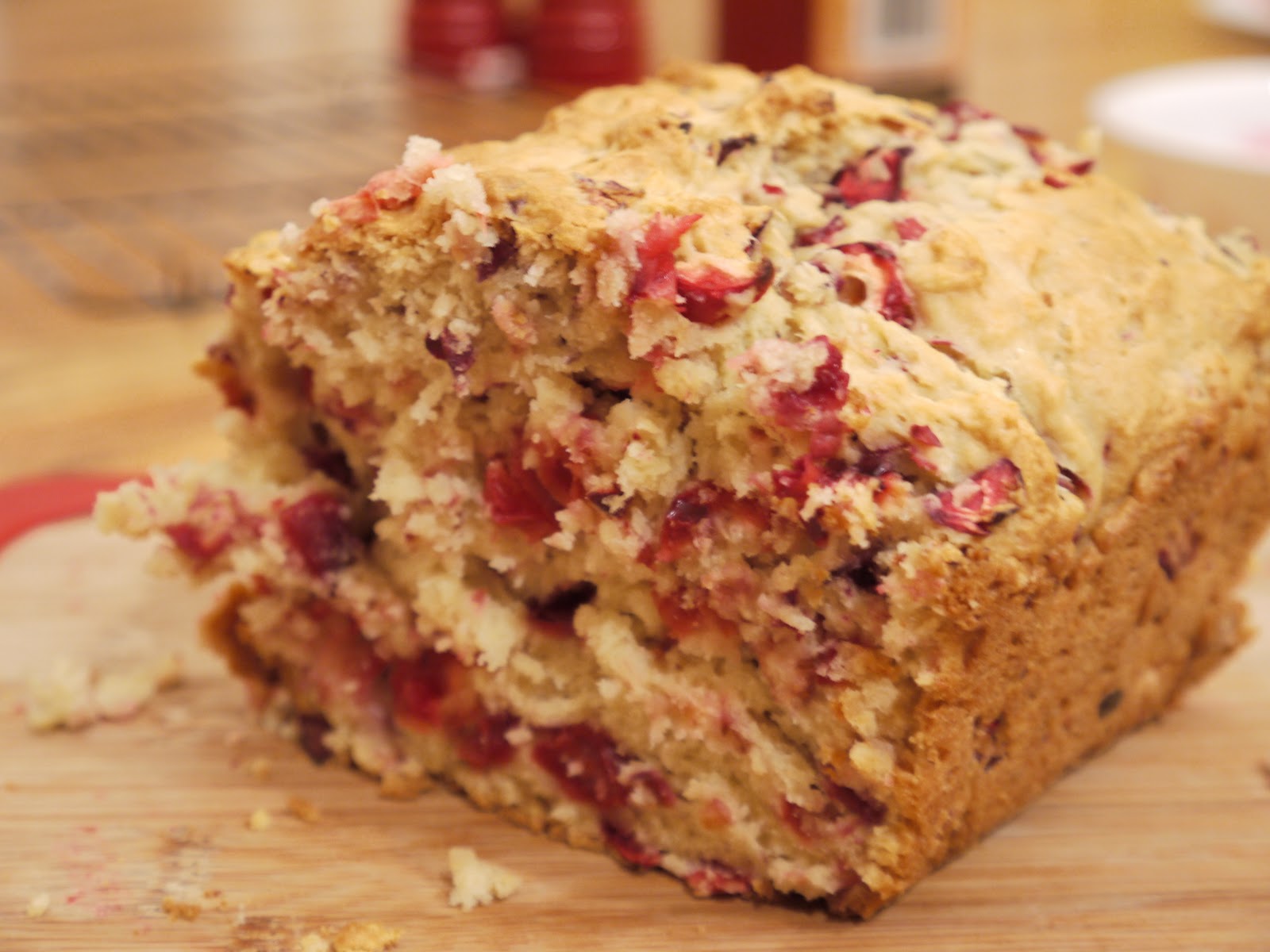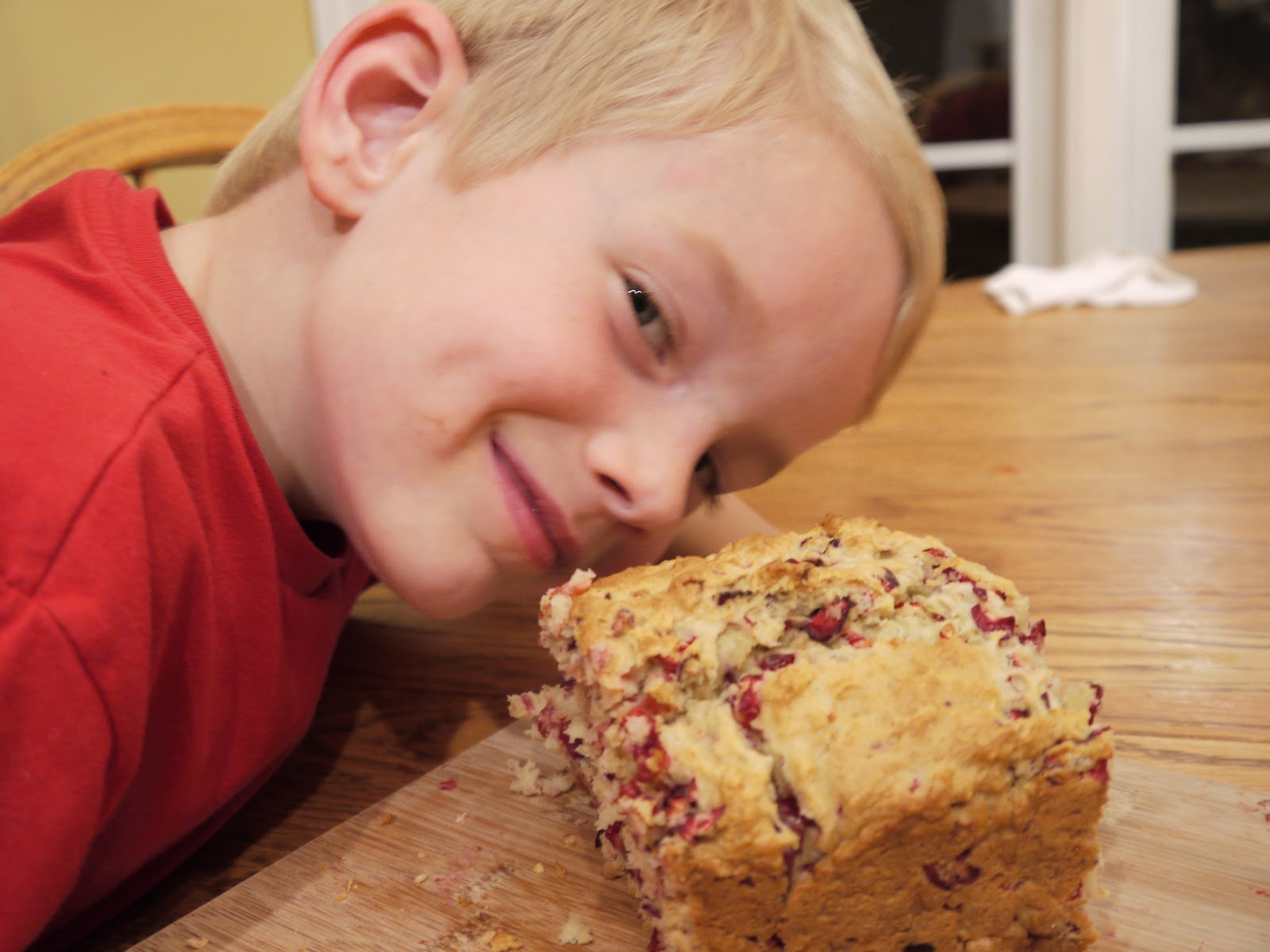 In addition to making Grandmother's Famous Cranberry Bread, I threw together some cranberries and sugar for a quick homemade cranberry sauce to have with our chicken for dinner tonight (with an eye toward taste testing it for a certain upcoming cranberry-licious holiday)!  YUM!!!  I used Susan Branch's recipe which is in her
Autumn From the Heart of the Home cookbook
, but you can also find it
here
 (scroll down for the Christmas Cranberries).  (She also shared it in her latest issue of
Willard
, her free e-newsletter which she recently emailed out.  You really
ought to subscribe to that
just for the delightful and inspiring pictures and thoughts shared!)  I'm thinking of making more of the homemade cranberry sauce for Thanksgiving because it was wonderful tonight, and I thought it would be yummy if I threw in a little clove, cinnamon, orange peel and allspice!  And, if I'm stretched for time, I'll just throw in a teaspoon of
Citrus Spice Cider Mate
!  😉
It was a delicious
cranberry filled day
!  If you're interested in rounding out some cranberry fun with a little Thanksgiving reading, among several other Thanksgiving picture books we enjoy, I really like
It's Time for Thanksgiving
by Elizabeth Secrist and Janette Woolsey.  It's a delightful collection of history, stories, poetry, games and recipes for Thanksgiving.
I pray you all have a blessed Thanksgiving with your families!   
~  Thanks be to God for all His blessings  ~