Early Autumn Recipes – Main Dish Installment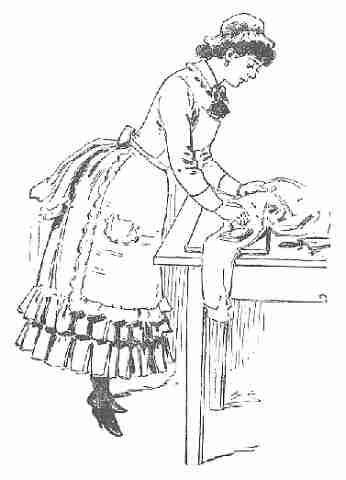 As promised, I'm back to offer a few more recipes from my
early autumn menus
.
Specifically requested were the Penne with 5 cheeses, and the Beef Stroganoff Casserole recipes. I'll just list them all here for you…and if you see something that looks appealing, grab it and try it. I…um…never follow a recipe exactly…ever. So, everything here has been adjusted somewhat either to fit my family's tastes and preferences or, as my children would say, to "sneak in something redeeming". Hope you all enjoy!
Beef Stroganoff Casserole
(used to be a sandwich – now I make it in a casserole dish with pizza dough on the bottom! YUM – SUPER EASY)
Beef Stew and Mixed Veggies over rice
Roasted Chicken
(make chicken stock after roasting)
White Bean and Chicken soup
(very rich and sooooo hearty on a cold evening!)
Caesar Club Sandwich
(as long as I can get arugula I'm making this chicken sandwich!!!!)
Spinach and Cheese stuffed shells
French Onion Soup
(confession…I haven't made this yet! But I want to! It's a recipe from
Cook's Illustrated
)
Chicago Style Pan Pizza – This originally came from a Taste of Home cookbook (Quick Cooking 2005). You can find the original recipe on their site. I modified ingredients to fit our family and this is something we love. We've always loved homemade pizzas, but WHAT A MESS! The casserole part of this dish contains everything nicely, while the flavors scream PIZZA! And, it's such a breeze to make. Enough gushing…you need to try this one!
** I make pizza dough ahead of time in my bread machine for this recipe. Here's my pizza dough recipe which is enough for one 9 x 13 dish**
1 tablespoon sugar (or honey)
3/4 teaspoon active dry yeast
Set bread machine to dough setting. Once complete, remove from pan and press/stretch dough onto the bottom of a greased 13 x 9 inch dish and generously coat the entire dough surface with olive oil. Allow to rise in the dish on the counter for 15 minutes.
While the pizza dough is in the machine, prep the rest of the ingredients:
1 pound ground sausage or ground beef – browned
1 small-medium onion – chopped and sauteed in olive oil
1 can of tomatoes (diced or sauce – I put mine in the Vitamix to process and smooth)
3/4 teaspoon dried oregano
1/2 teaspoon crushed fennel seed (important – don't omit!)
1/4 teaspoon garlic powder
1/2 cup grated parmesan cheese
1 small can of finely diced pineapple (optional topping)
1 – 2 small cans of sliced black olives (optional topping)
After the 15 minute rise of the pizza dough, spread the crumbled meat over the dough and sprinkle with a little mozzarella. Saute' onions in olive oil and then add tomato sauce, oregano, salt, fennel seed, garlic powder, black olives, and pineapple (and any other toppings). Spoon over sausage. Sprinkle with remaining mozzarella and parmesan cheeses. Bake @ 350 for 25 – 35 minutes.
Beef Stroganoff Casserole – Ok…this has to be one of our all time favorite meals! I've been making it for years. In fact, my son requested this for his birthday meal the other night. The original recipe called for the stroganoff topping to be placed on sliced French bread – an absolute nightmare when it came to putting all of it together! Everything fell off – we lost toppings – and I just loathed putting it together. PLUS…it meant that I had to buy French Bread which I don't usually do. And then it hit me….PIZZA DOUGH and a casserole! I was inspired playing around with the Chicago Style Pan pizza above. So, I incorporated the pizza dough and made the meal in a casserole dish and we've never looked back. It works amazingly well! It's super tasty and easy to make!


Start with the same pizza dough as posted above. Press into the bottom of a greased 9 x 13 dish and generously coat with olive oil. Allow to rise for 15 minutes in the dish.
While the machine is working on the dough…
1 -2 pounds of ground beef
1/2 teaspoon garlic powder
2 tomatoes – finely diced
1 bunch of green onions – finely diced (you can substitute dried chives)
Brown beef and saute onion. Add salt, garlic powder and pepper. Remove meat from heat and add sour cream (this can be as creamy as adding a complete 16 oz. container of sour cream, or not very creamy – just add to taste). Spoon evenly over dough in 9 x 13 dish. Sprinkle tomatoes, green onions, and cheese. Bake at 350 for about 20 minutes or until the cheese is melted! Super yummy!
White Bean and Chicken Soup – sometimes known as White Chili. This is a favorite here during cooler months. It's a breeze to throw together and has such a rich, hearty taste! It's frequently on my table! Don't substitute for the Irish Kerrygold cheese if you can help it! It's just that good! Expensive – yes! But good! If you must substitute, try a very sharp cheddar or another white cheese if you prefer something milder, but just once splurge and try the Kerrygold – you won't be sorry!
1 pound or 2 cans of white beans (Northern or Navy beans)
4 chicken breasts (cooked and shredded or cubed)
**in a pinch I substitute 2 large cans of organic cooked chicken**
1 package of frozen sweet corn
**if you don't have sour cream you can use whole milk (1-2 cups) or evaporated milk for creamy richness**
Cook chicken, or if you're like me and panicking and putting this together quickly, pop the top off the canned chicken (smile with satisfaction). **Note: I think you could remove chicken from this recipe and still have a very rich bean soup! I'd add another can of beans.** Saute onion and garlic in olive oil. Add all to large pot – I make mine in a large dutch oven. Add chicken stock and all other ingredients, stirring carefully to make sure the herbs are blended well into the soup. Bring to a boil. Stir and turn down the heat to a low simmer, add a lid and walk away for about an hour. (I make this right after lunch – put it together, put the lid on, and serve it for dinner and the flavors are perfect after simmering for that long!)
Garnish it with a little shredded Kerrygold cheese and sour cream if you like. It's great with a hearty sourdough bread and a beer!
Caesar Club Sandwich – This is a favorite from the Barefoot Contessa (Barefoot Contessa at Home). It's just an amazingly simple, yet deliciously flavored sandwich. Great to serve anytime really! It's a very sophisticated sandwich, though I can assure you the sophistication is quite lost on my ravenous crew, but it would be pretty sliced thinly for a party if you were looking to impress! This sandwich is great with a Chardonnay or a Sauvignon Blanc (my personal fav!). This would be great to make and serve after the kids go to be for a date night – candlelight, great but simple sandwich, nice glass of wine! Perfect!
2 chicken breasts (roasted in olive oil)
4 oz thinly sliced pancetta
**substitute a good bacon if needed**
2 tablespoons chopped fresh parsley
1 1/2 tablespoons fresh lemon juice
1 large loaf of ciabatta bread
Sun dried tomatoes (optional – my family doesn't care for these)
2 – 3 oz of thinly sliced good parmesan cheese
Roast chicken. After the chicken is done, place the pancetta or bacon on the same baking sheet in the oven and roast til done. Remove, and allow to drain on paper towels.
In food processor, place garlic and parsley and mince. Add mustard, lemon juice, mayo and process until smooth. Refrigerate if not using immediately.
Slice ciabatta in half and toast for 5 – 7 minutes. Spread the caesar dressing on both sides. Layer with arugula, sun dried tomatoes, parmesan, pancetta, chicken (sprinkle with salt and pepper), more arugula. Slice on the diagonal.
Penne with Five Cheeses – Another great one from the Barefoot Contessa! (Barefoot Contessa Family Style) This is a hearty dish perfect for Friday nights! Serve it with a big caesar salad! You can vary the cheeses and the proportions in whatever way suits your family!
1 cup crushed tomatoes in thick tomato puree
1/2 cup freshly grated Pecorino Romano cheese
1/2 cup shredded Italian fontina
1/4 cup crumbled Italian gorgonzola
2 tablespoons ricotta cheese
1/4 pound fresh Mozzarella
6 fresh basil leaves (I know – it's not terribly seasonal – keep a basil plant in your window over the winter!!!! It'll make you happy!)
4 tablespoons unsalted butter
Bring 5 quarts of water to boil in a stockpot. Combine all ingredients except pasta in large bowl and mix well. Drop penne into boiling water, cook and drain. Spread penne in a 9 x 13 dish. Pour cheese mix over and stir well to mix. Dot with small bits of the butter and bake at 500 until bubbly and brown on the top – about 7 – 10 minutes.
I hope you're all enjoying pulling together family favorites as well as a few new recipes to try in your early fall menus! Happy fall cooking everyone!