I don't have time for a long post of ideas…so I'm trying to get some little people ideas up here for you as I see them. Here's one of them: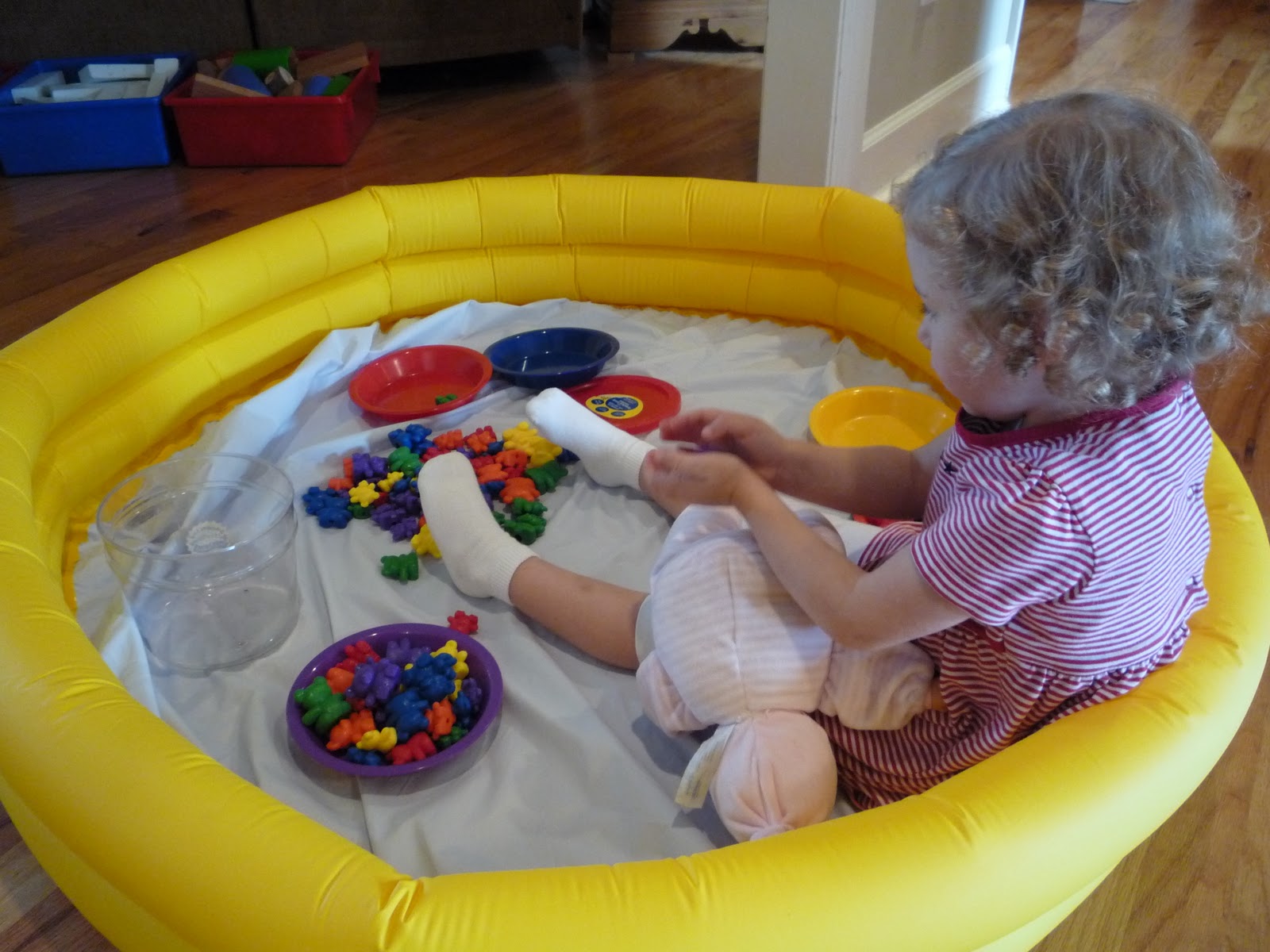 This is the littlest in a kiddie-pool that I bought for $5 and some
counting bears and a few bowls
.  (It's hard to find kiddie pools out-of-season, but I did a quick check and you can still find inexpensive ones at
Amazon
…so check around!)  She enjoys all sorts of activities in here!  It isn't out all the time – I keep it tucked in our Montessori closet when not in use.  I bring it out when I really need the help in offering my toddler a focused activity.  I got this fantastic idea first from Mary Ellen Barrett's article,
Toddler School
, in the Spring 2010 issue of
mater et magistra
!  For more of Mary Ellen's fantastic ideas for the littles, grab a cup of tea and listen to her FREE webinar available at Homeschool Connections:
Toddler School – How to Prevent Disruption and Destruction and keep the Wee Ones Engaged
. 
I'll try to post more of our toddler ideas as I can!  Until then, go enjoy Mary Ellen's great ideas!