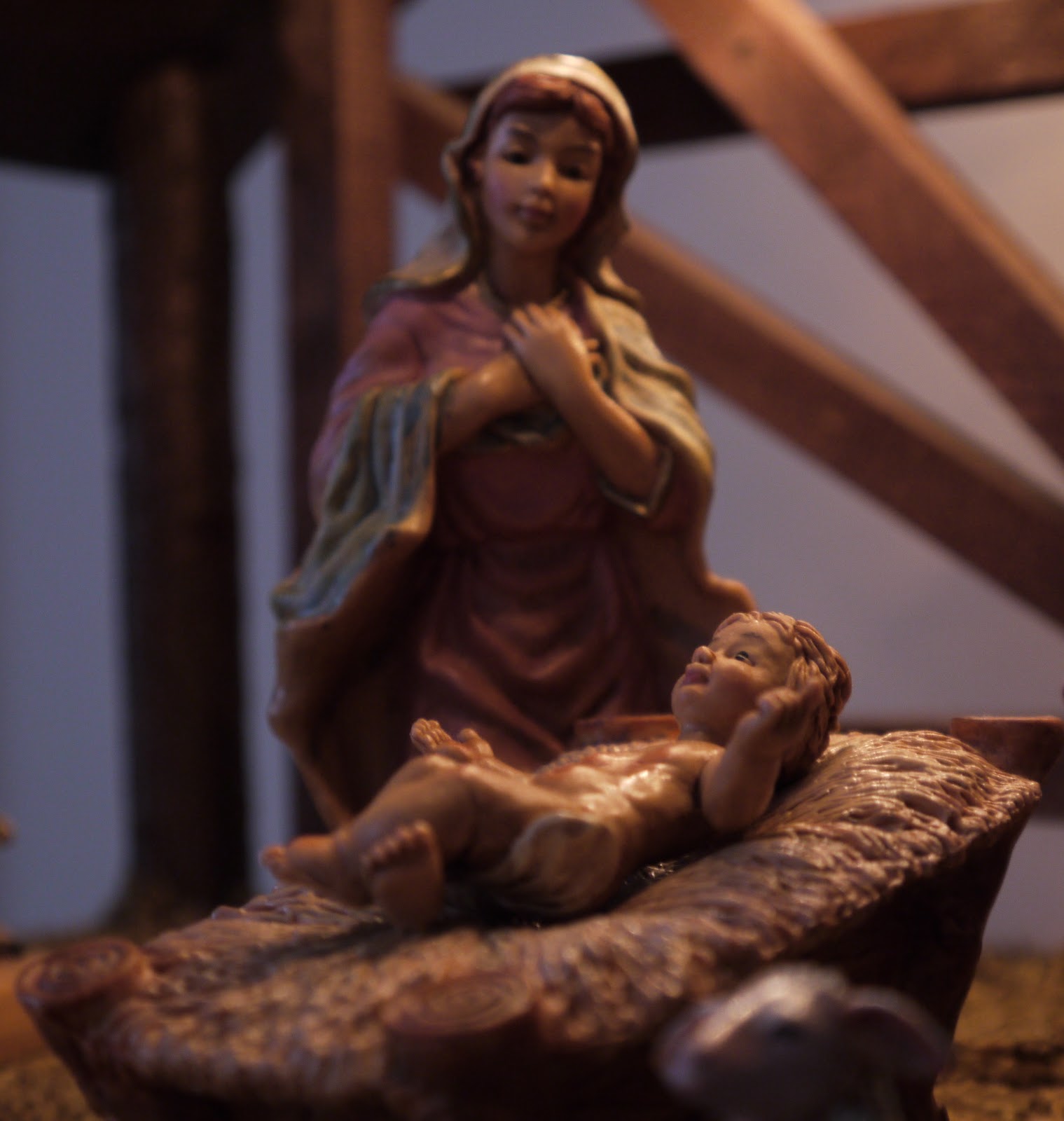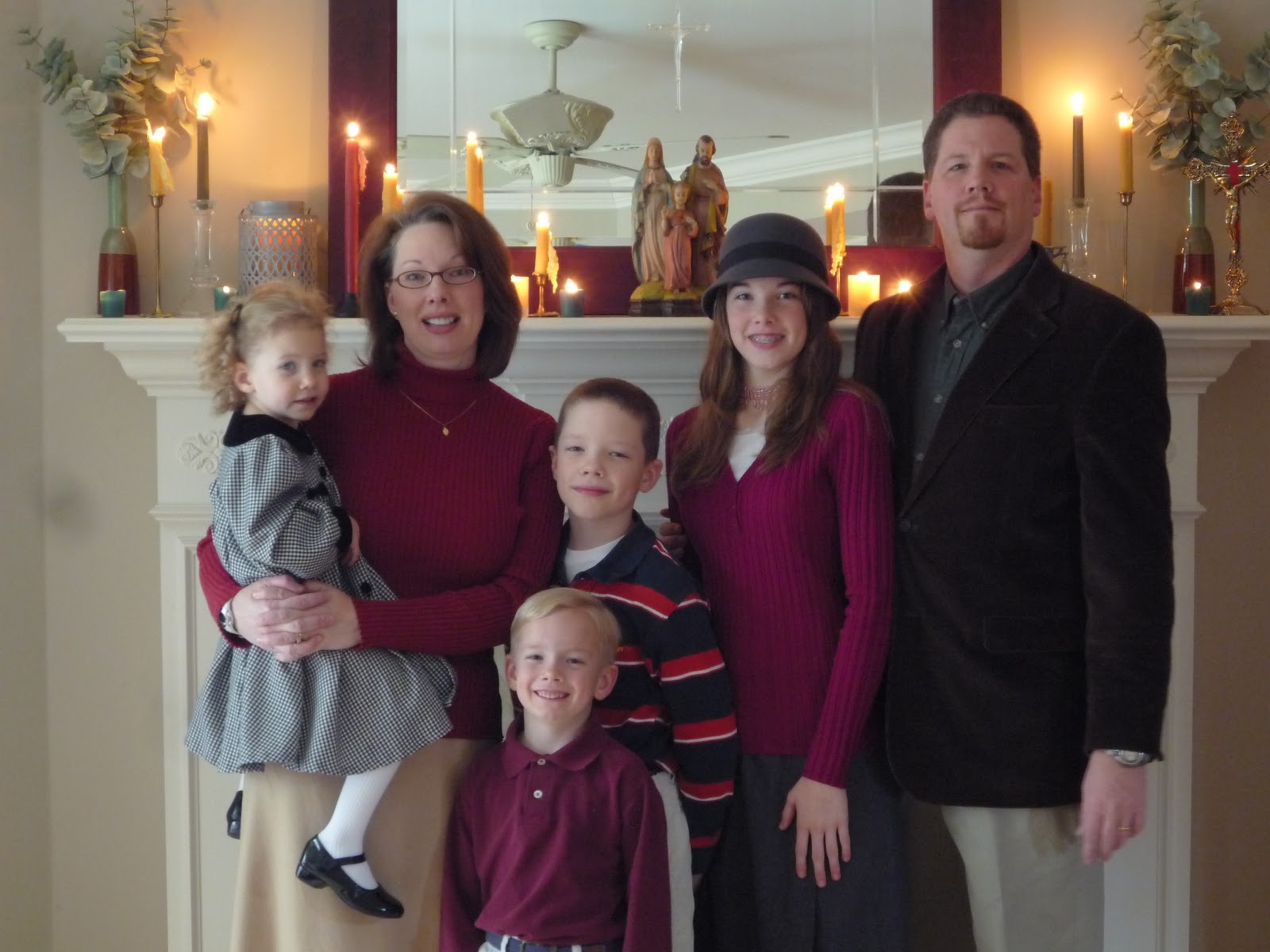 A blessed and holy Christmas season to all of you!
:: ::
DECORATING THE TREE
:: ::
Last weekend, we enjoyed a fantastic day at my folk's home.  The kids leant their creative arranging skills to Nanny and Papa's Christmas tree and the resulting decor brought smiles to all our faces.  Enjoy!
The Doodlebug and two tiny treasured Santa ornaments – one for each hand.  She was captivated by their diminutive size.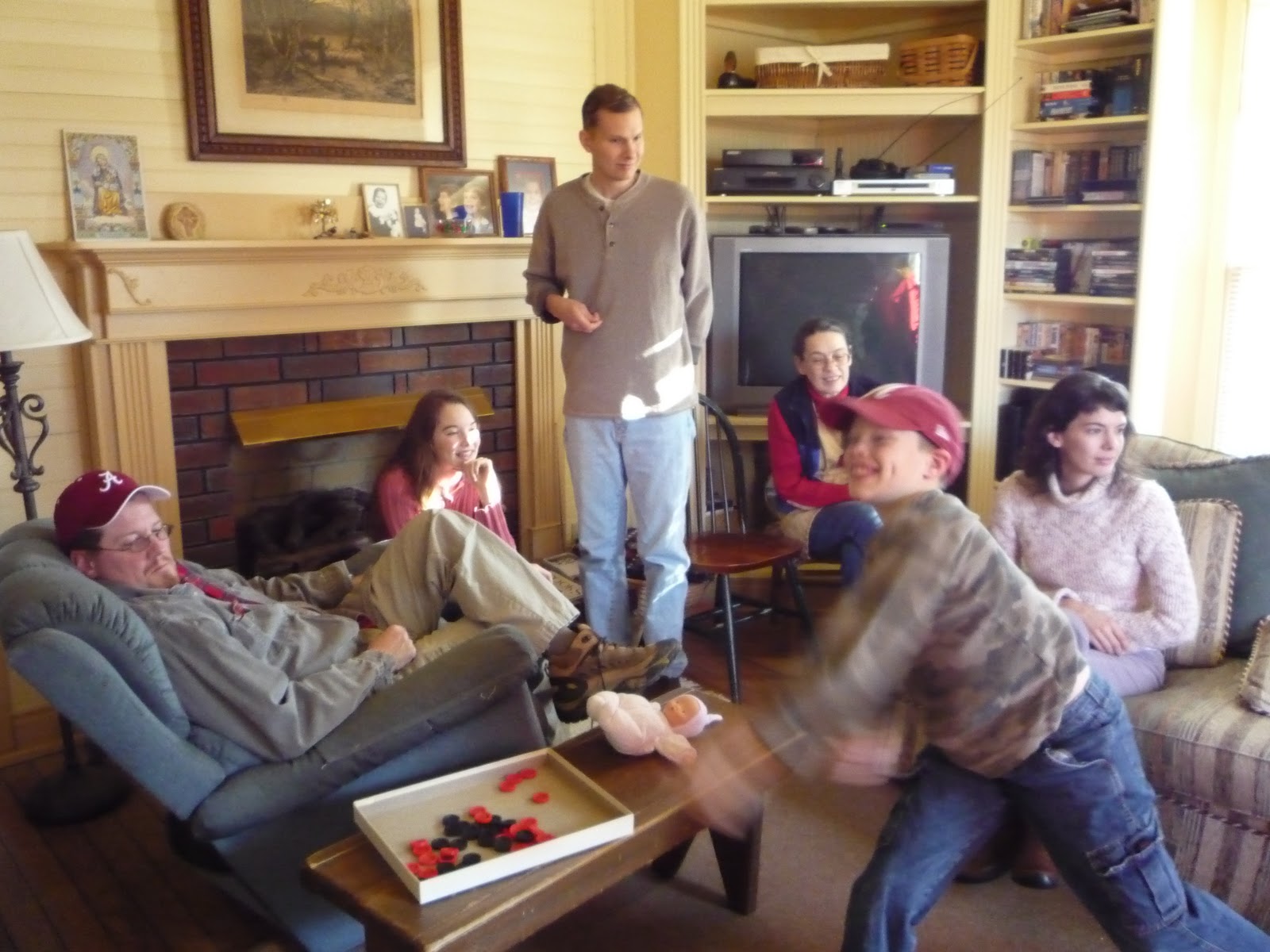 Sparkly entertains us, though some are able to remain focused on their symmetrical assessment of the lights being strung on the Christmas tree.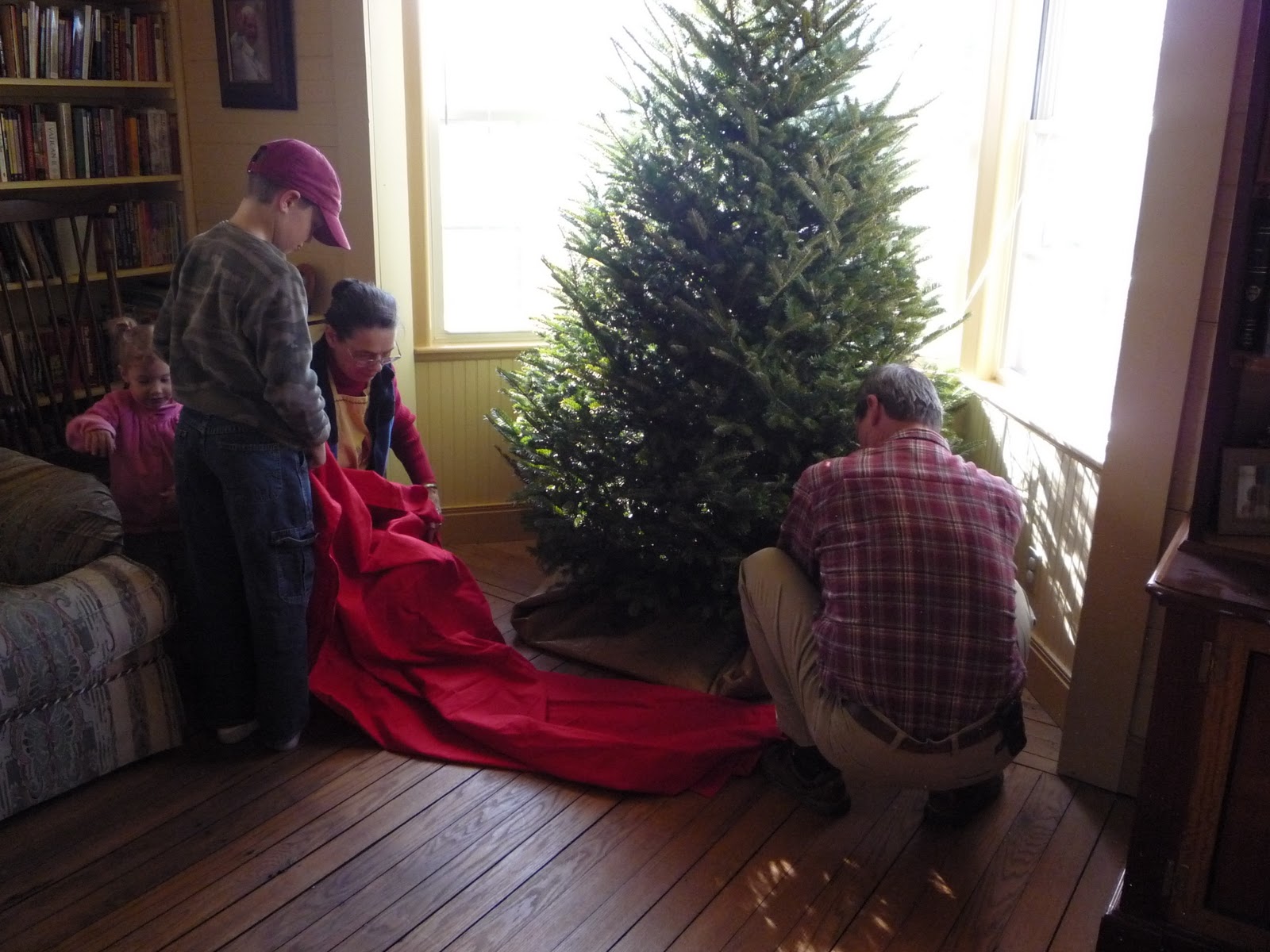 Nanny and Papa arranging the tree skirt…with help.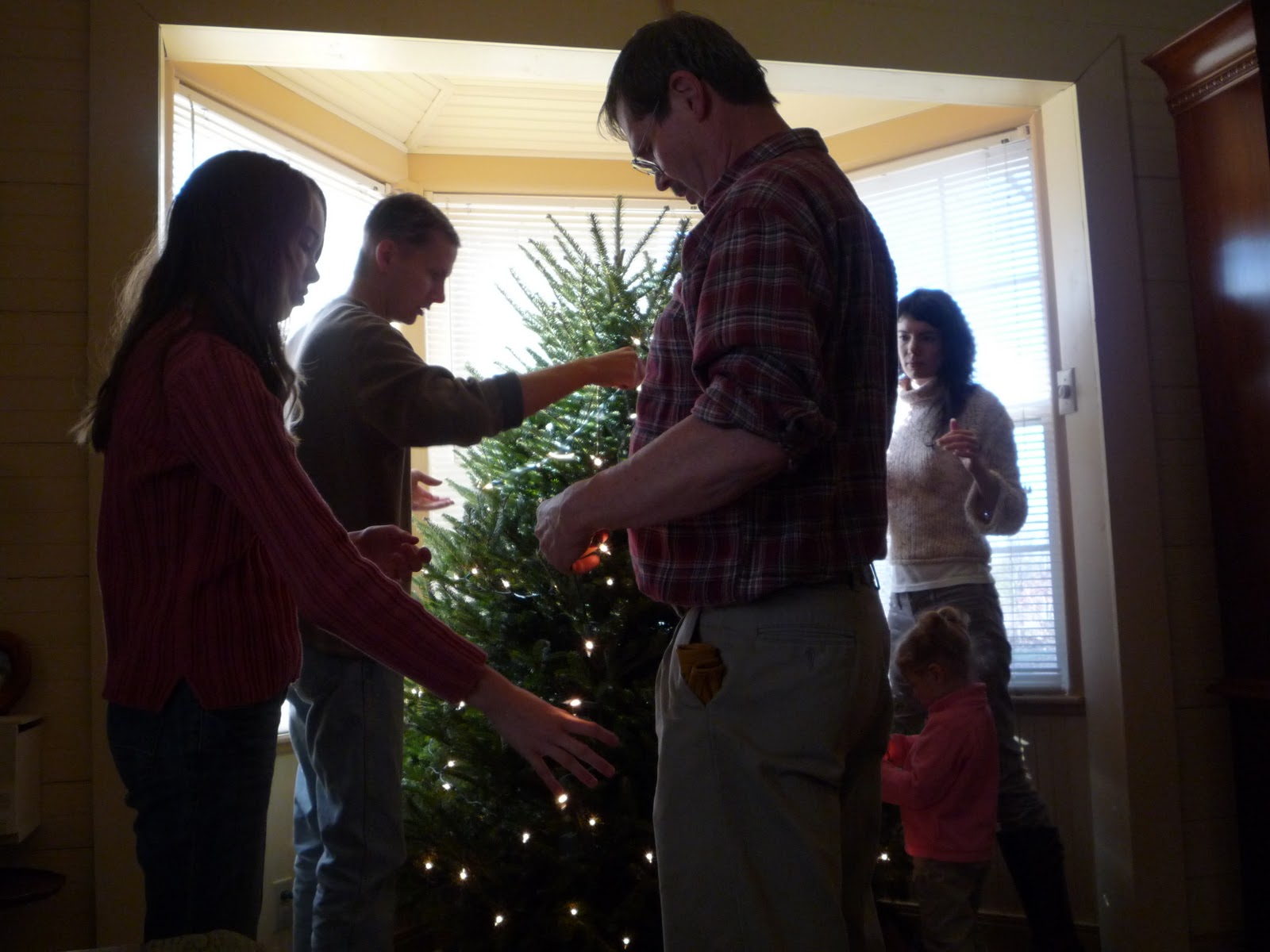 It's a team effort when it comes to making sure the lights are hung just-so!
Papa and his little duckling.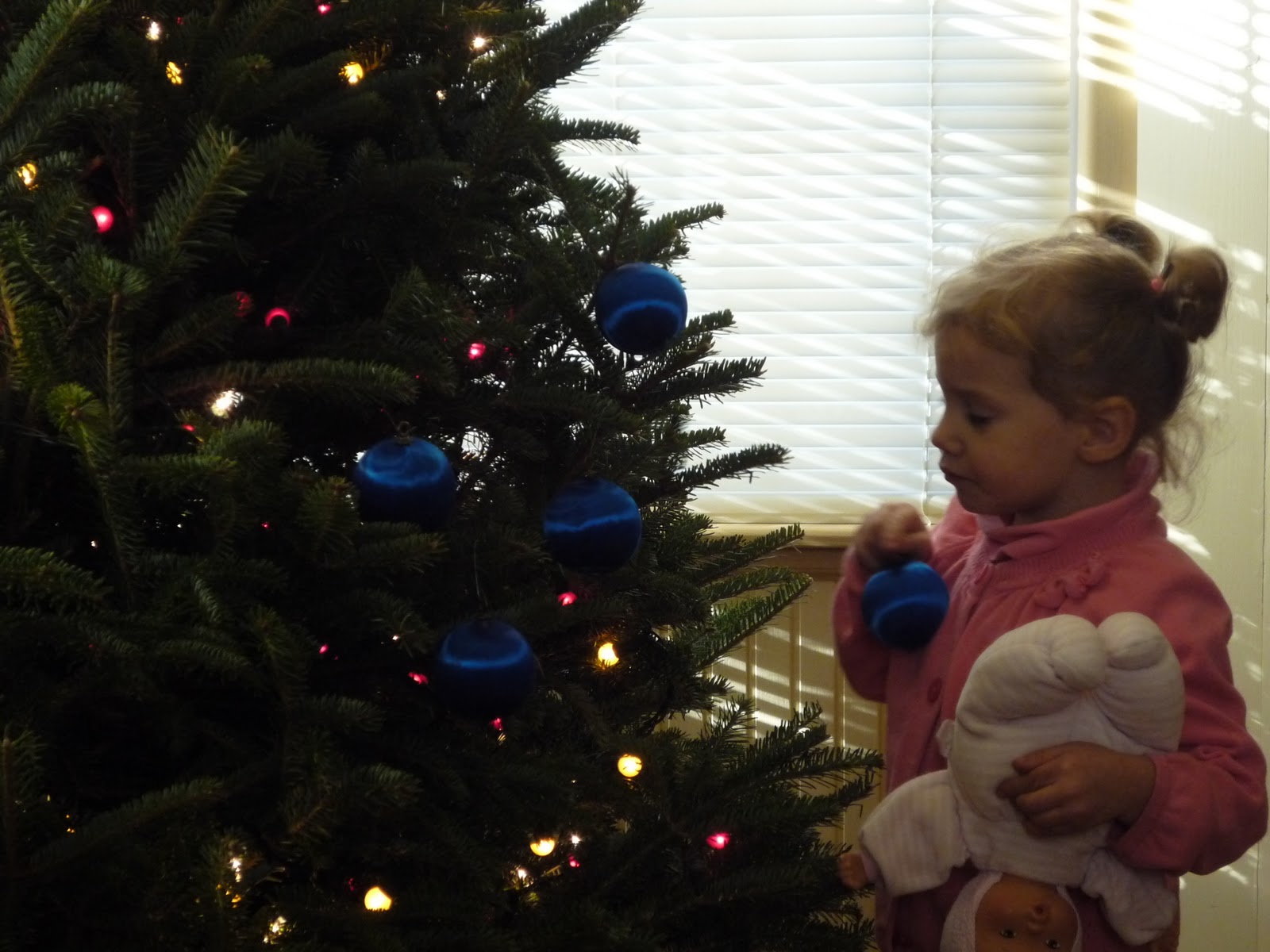 The little duckling with her obvious preference for grouping like objects!  LOL!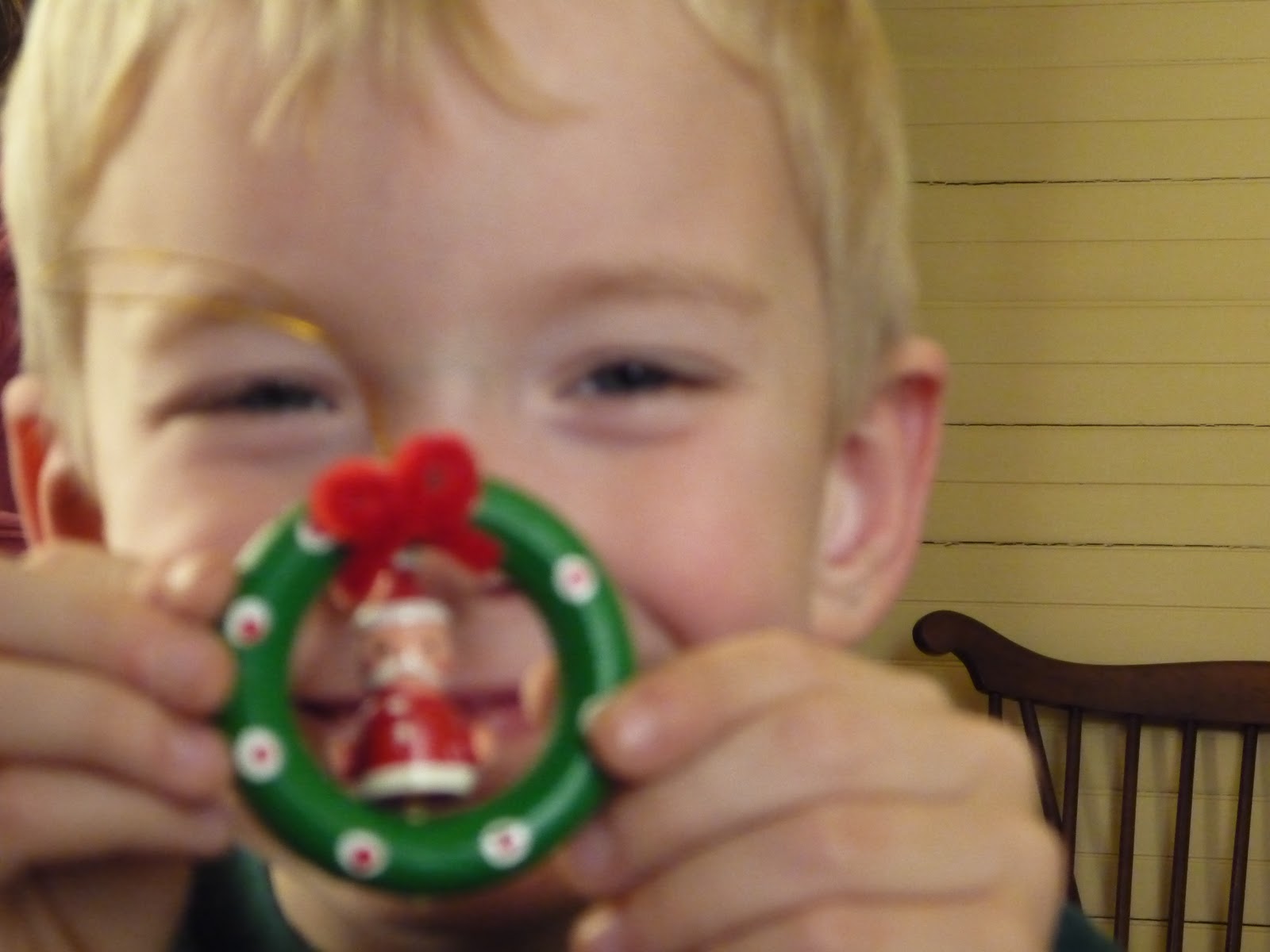 Peanut!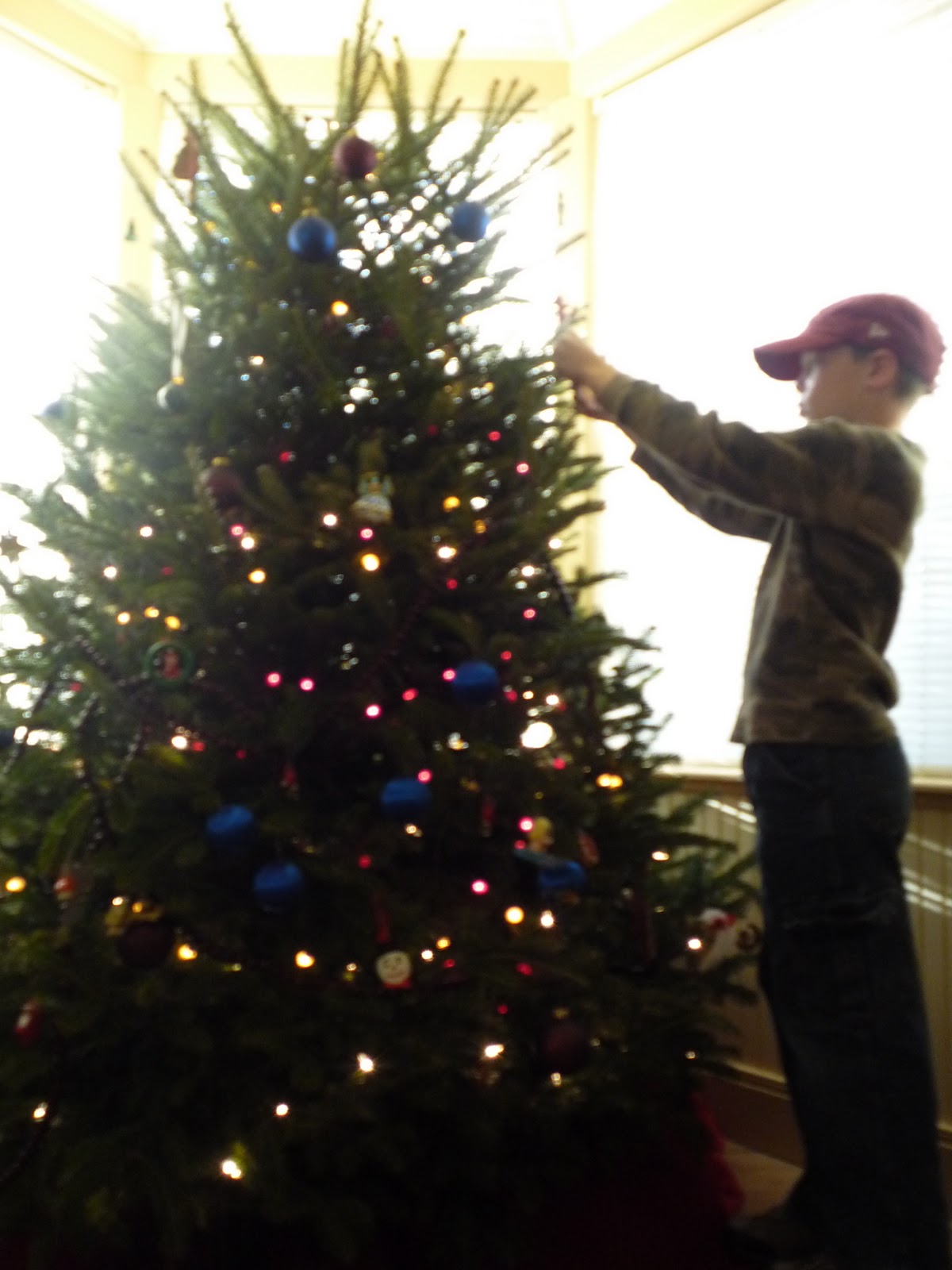 I can still smell that fresh evergreen tree!  What a wonderful day with family!
:: ::
CHRISTMAS EVE
:: ::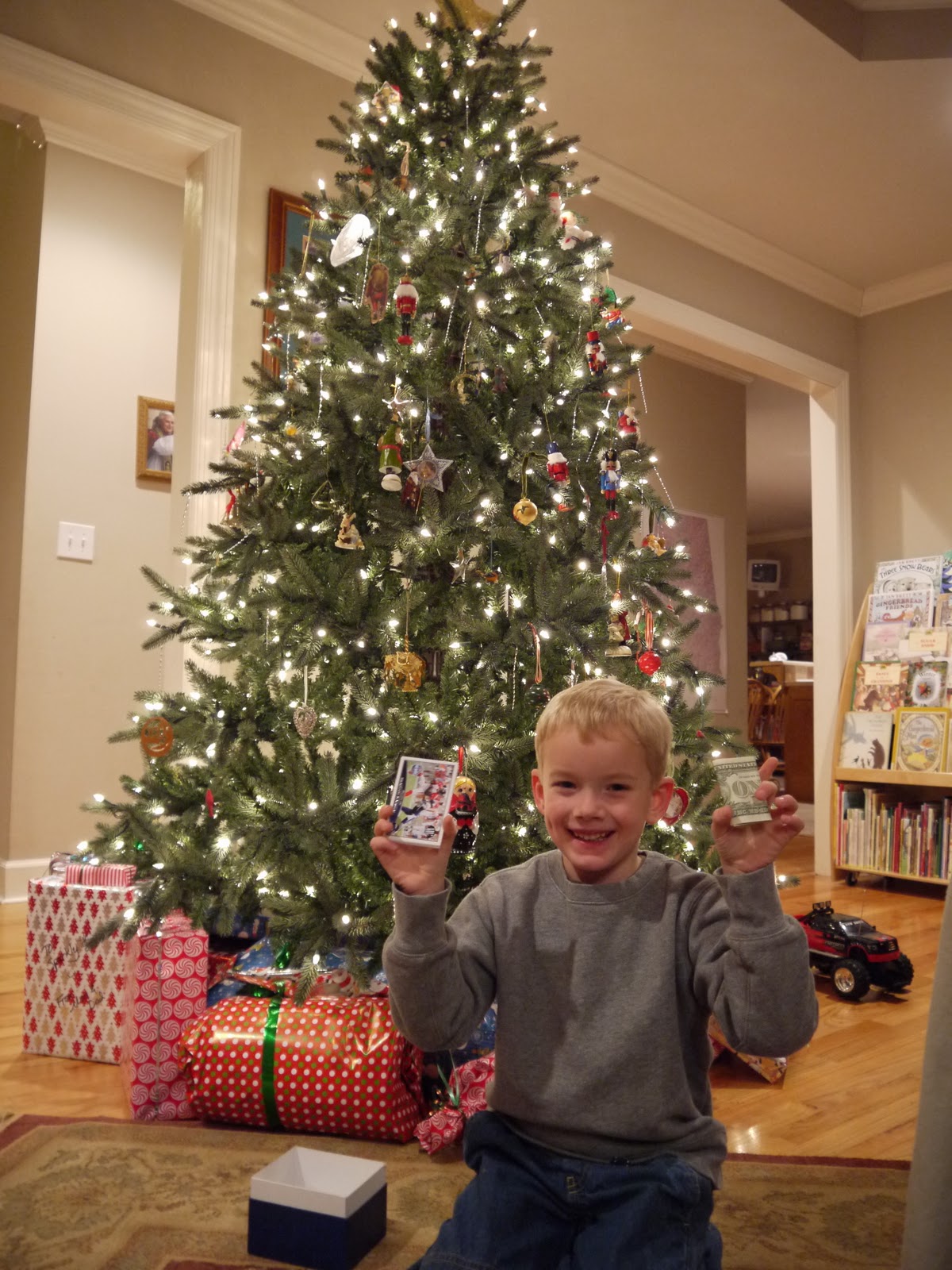 Peanut receiving a gift from his brother.  Sparkly gave his little buddy $2 and a few football cards.  🙂
Sweet Pea and the Doodlebug unwrapping a gift — my, but it's hard to get that Doodle to sit still for anything…much less a picture!
The boys receive Remote Control stunt trucks.
Treasured reading time before bed on Christmas Eve.
:: :: GINGER and NUTMEG :: ::
Two new puppies were in the kid's stockings this year so I thought I'd introduce them!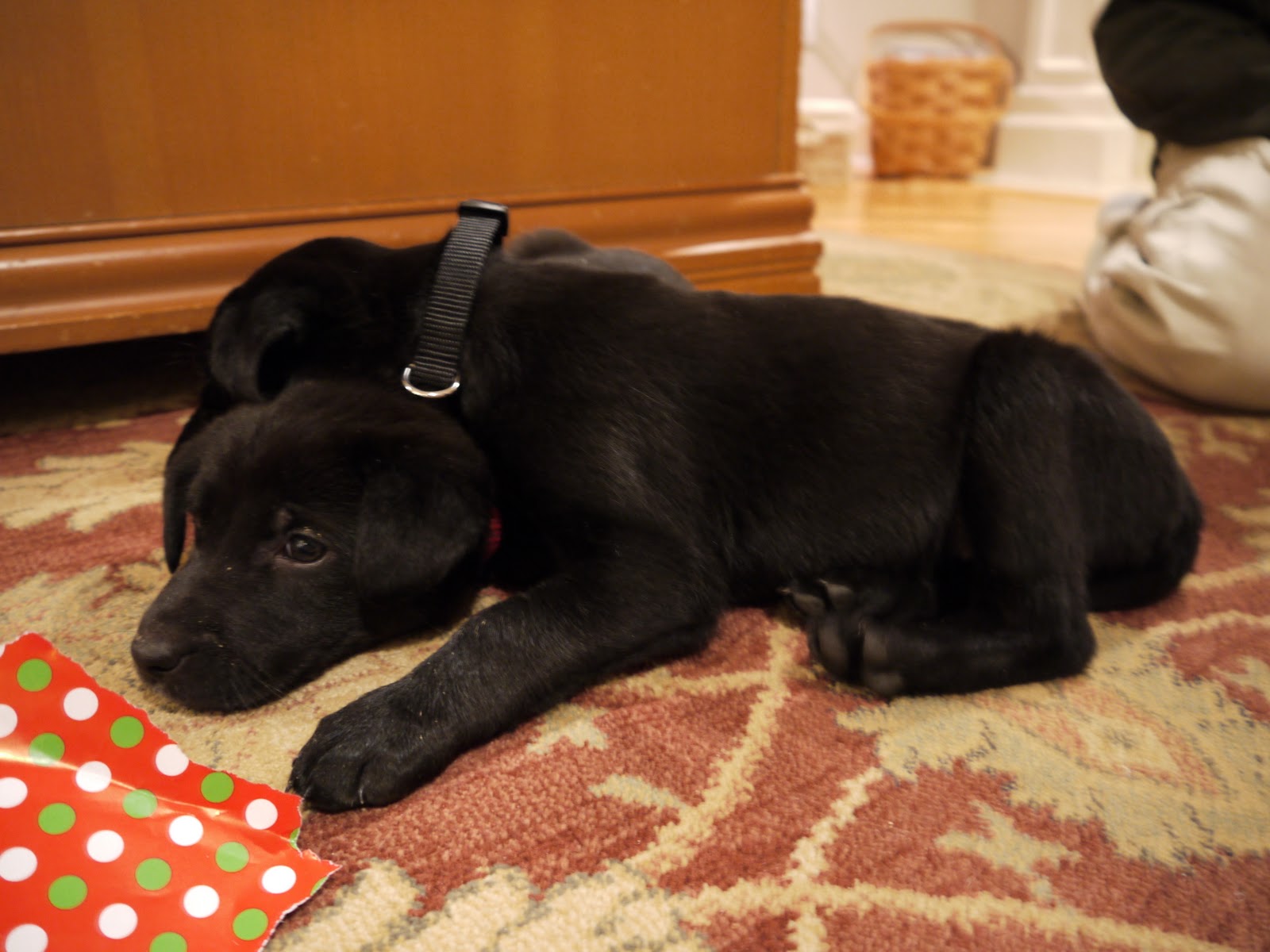 These two pups are sisters from a litter which is a happy mix of German Shepherd and Yellow Lab (though I don't see much yellow lab, do you?  LOL!).  Rob picked them up on Christmas Eve and brought them in to a delighted and surprised group of kids.
Rob and I had been tossing names for the puppies around for a bit.  "Ginger" and "Nutmeg" were my favorite picks, but Rob was concerned that "Nutmeg" sounded too much like "Nut-Man" which we sometimes call "Peanut" (our 6 year old).  So…the puppies were to be named HOLLY and IVY unless we could come up with something else.  However, Rob had a change of heart at the last minute; he was pretty convinced that the pups should be named GINGER and NUTMEG.  And so they were…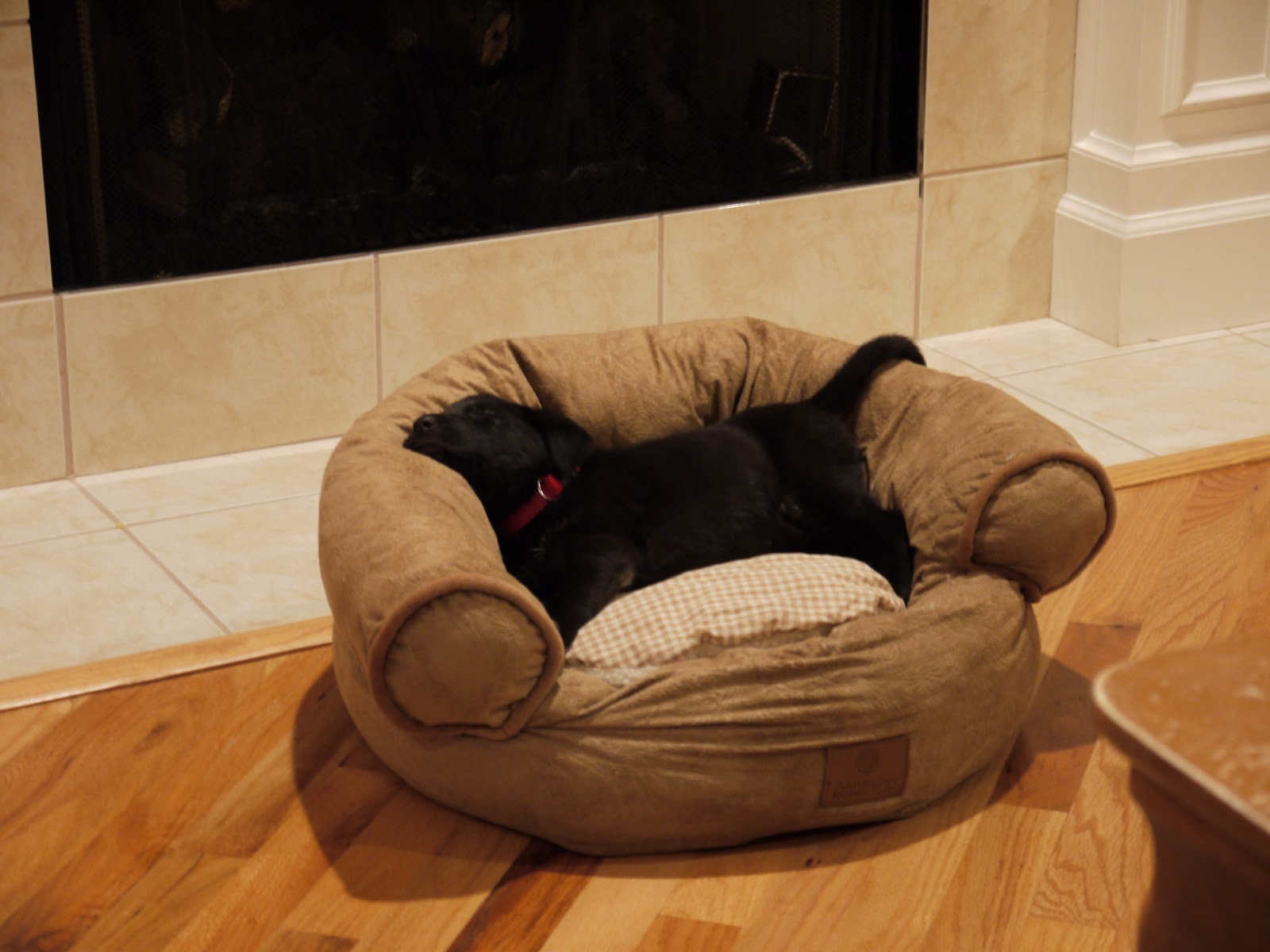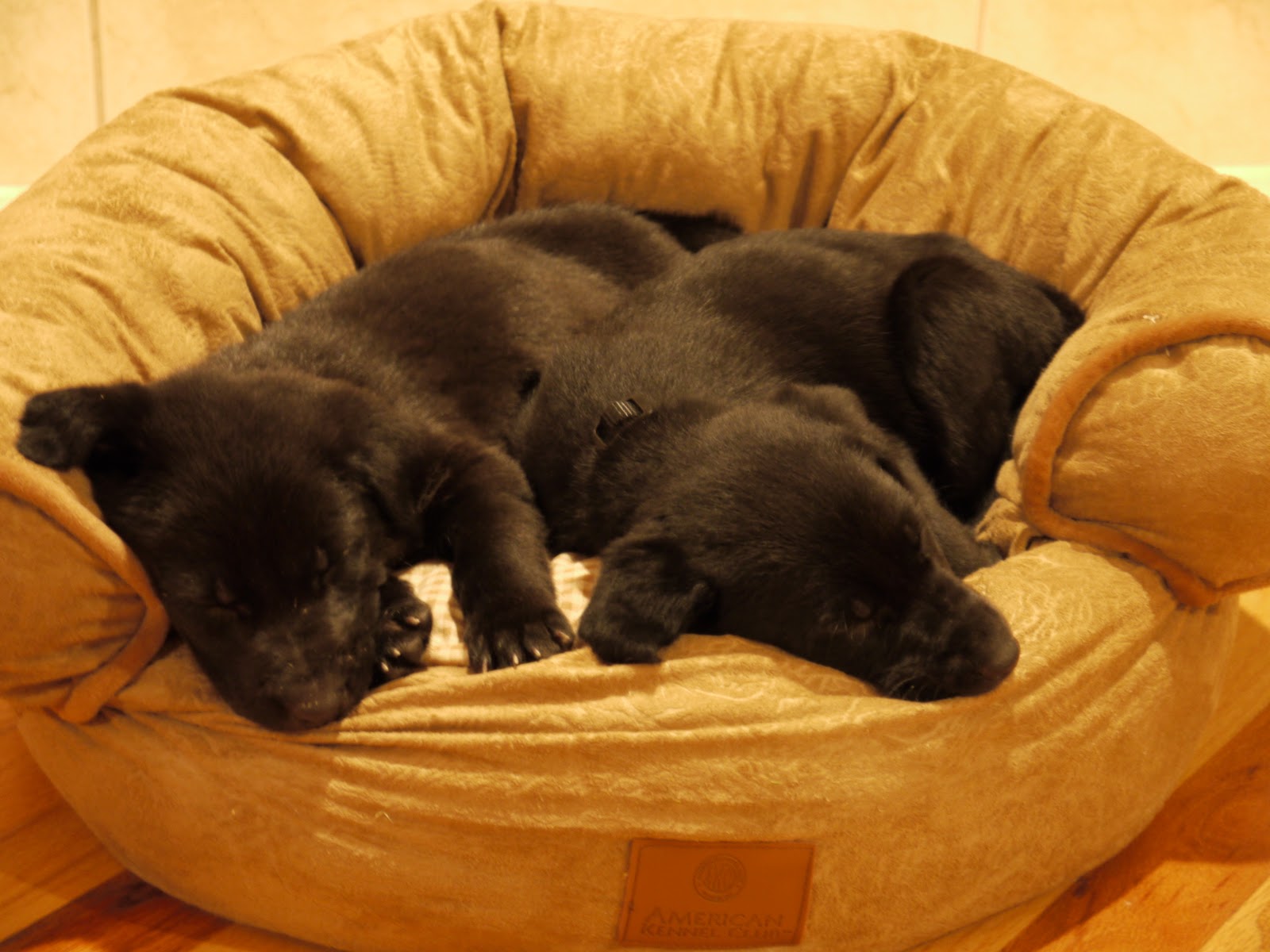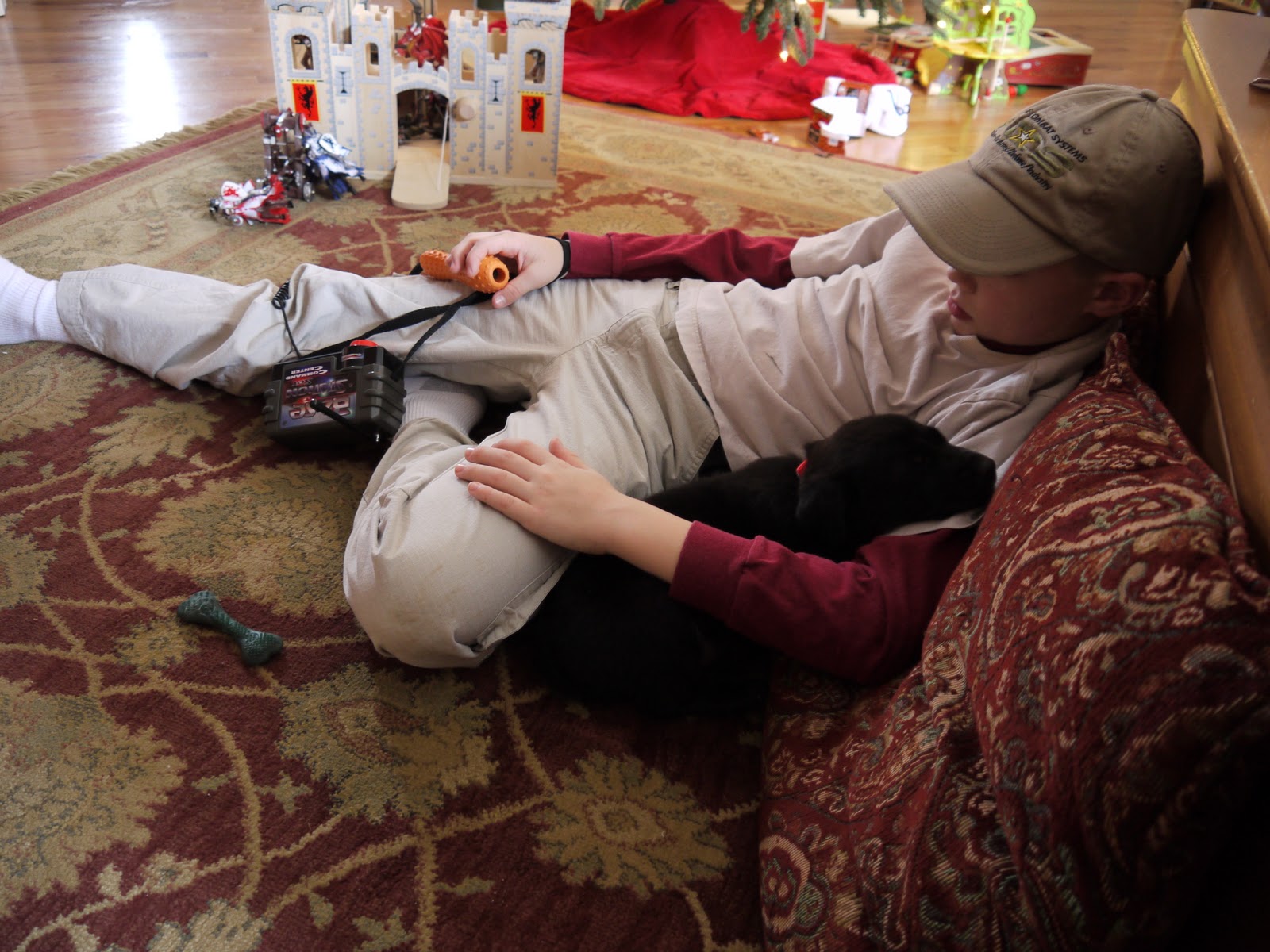 :: ::
CHRISTMAS MORNING
:: ::
New cowboy boots for our FARMGIRL!
New harmonica for the blues boy!
A few old toys become new.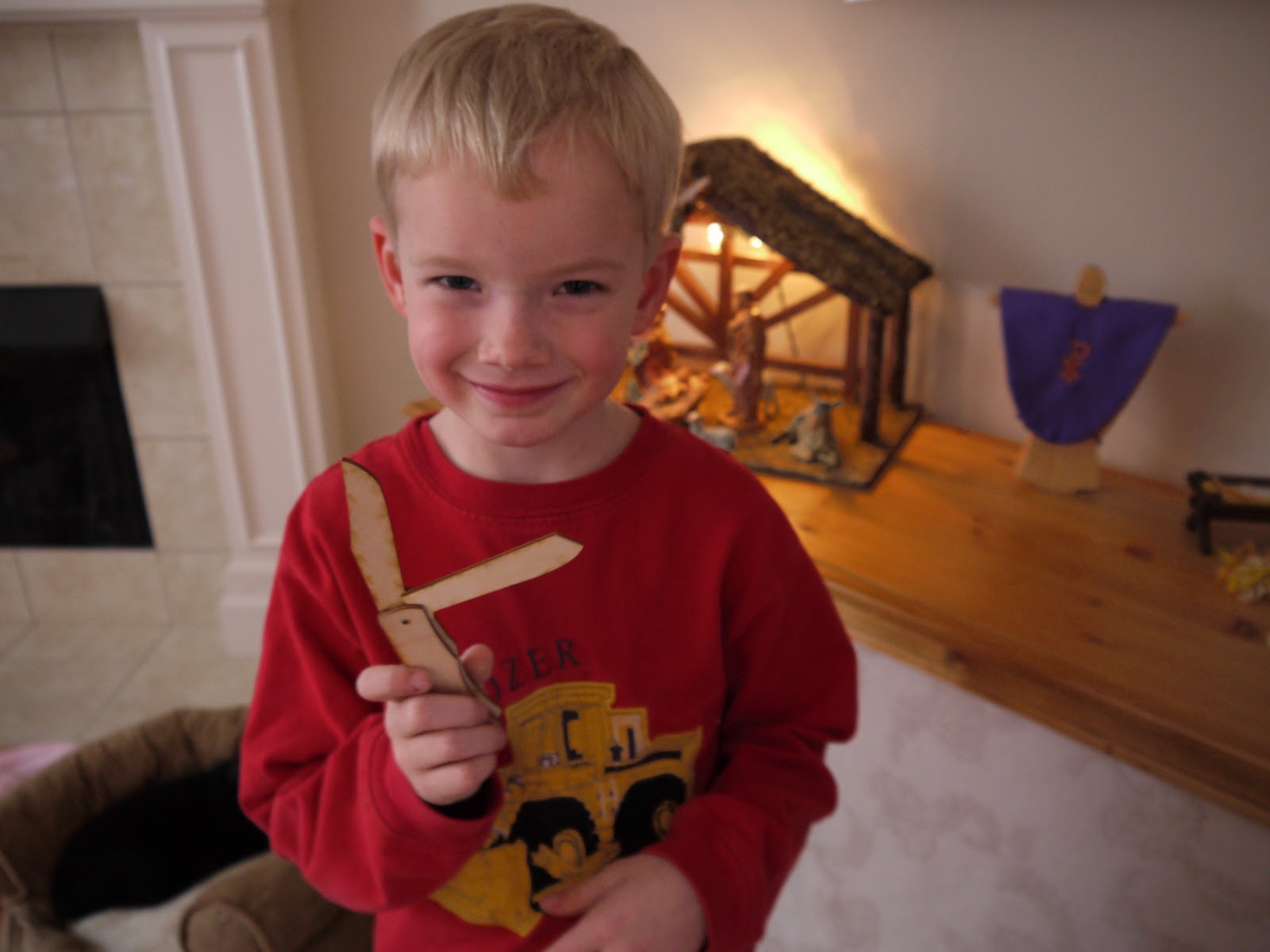 A treasured wooden knife kit
:: ::
WHITE CHRISTMAS
:: ::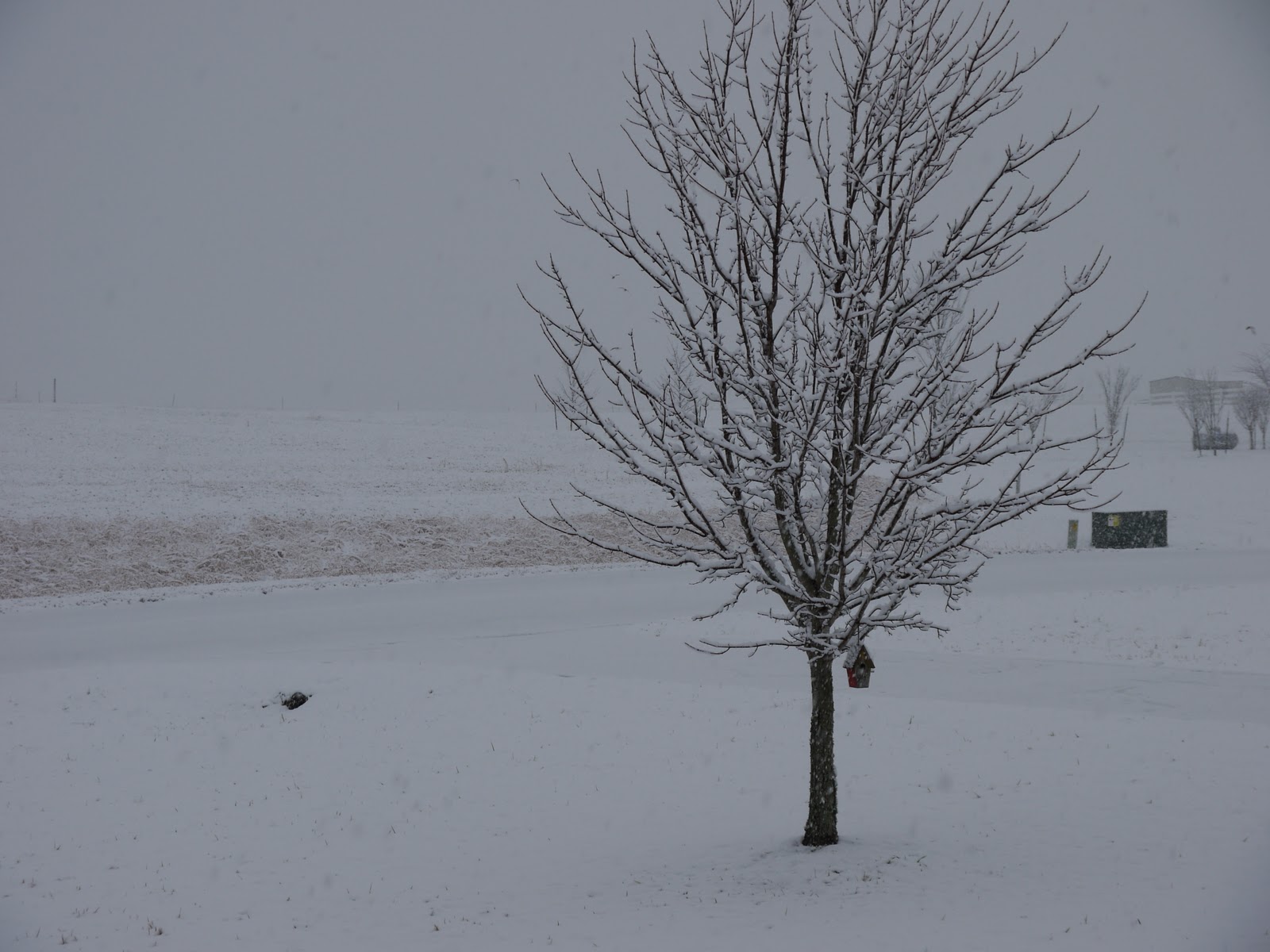 We awoke this morning to find between 4″ – 5″ of snow covering everything in silvery white.  It was beautiful, and a true gift!  We rarely see a White Christmas here!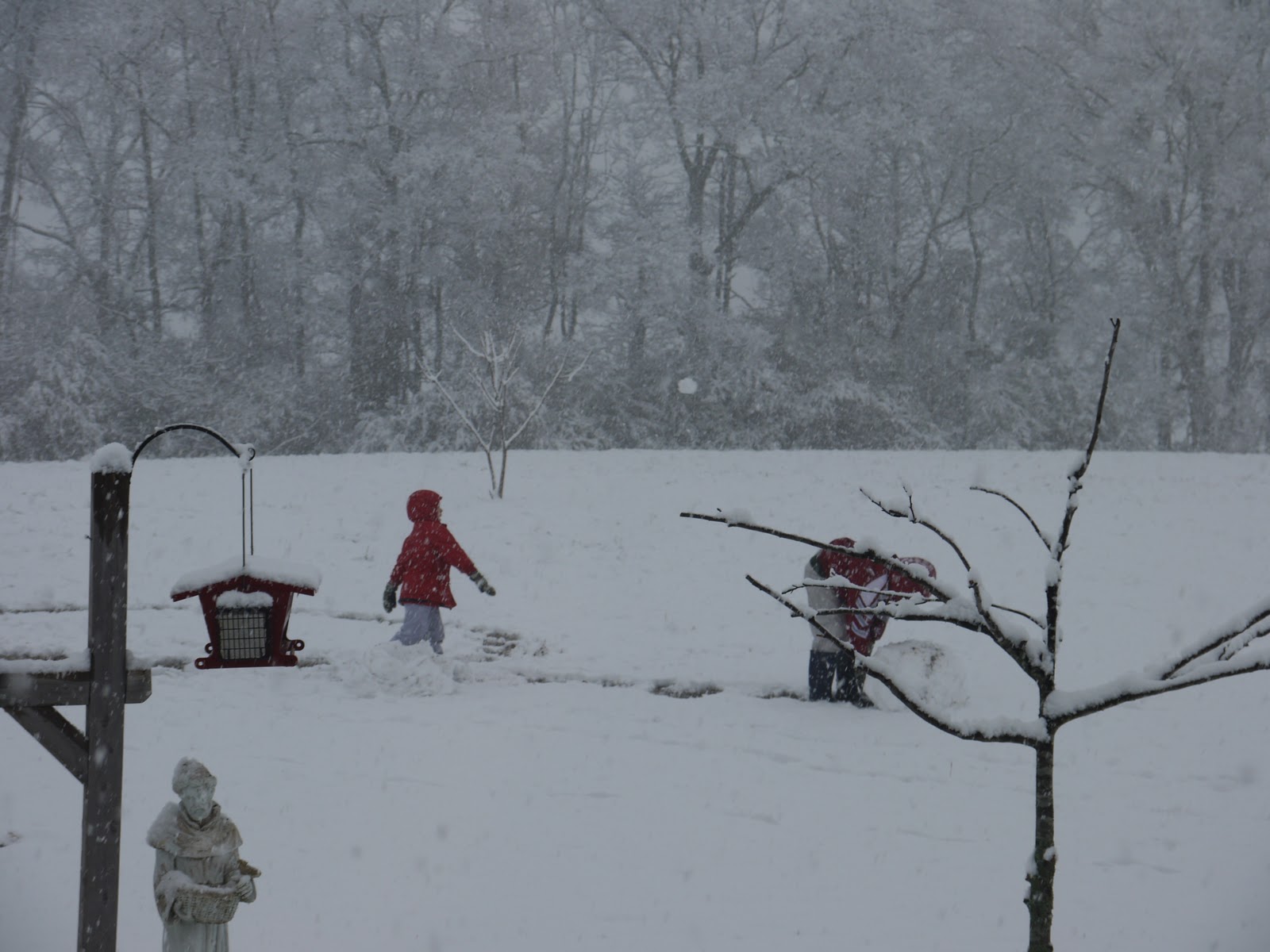 Look closely…can you see the snowball sailing through the air towards an unsuspecting Sparkly who is busily rolling his snowman?  LOL!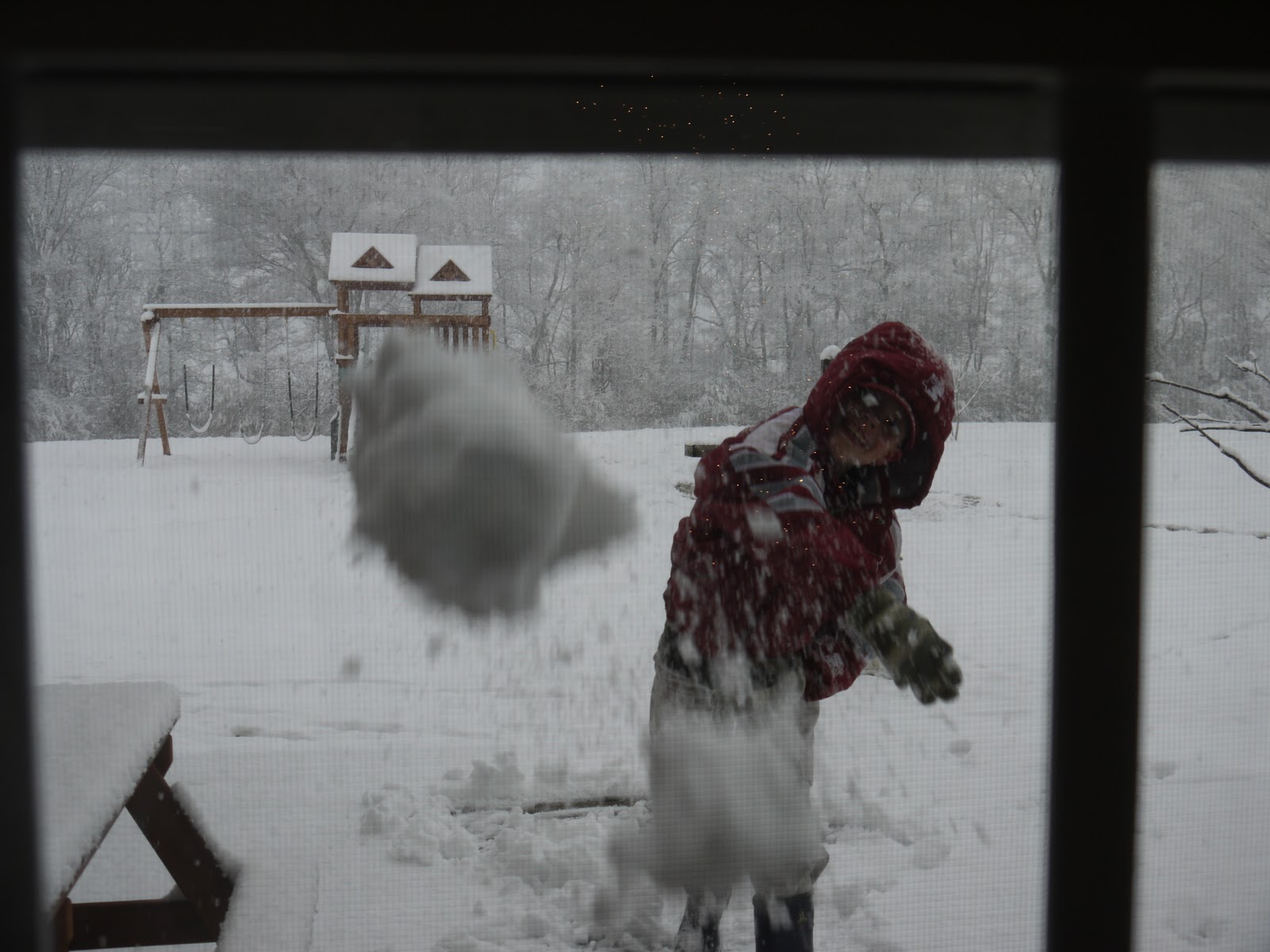 MORE snowball fun!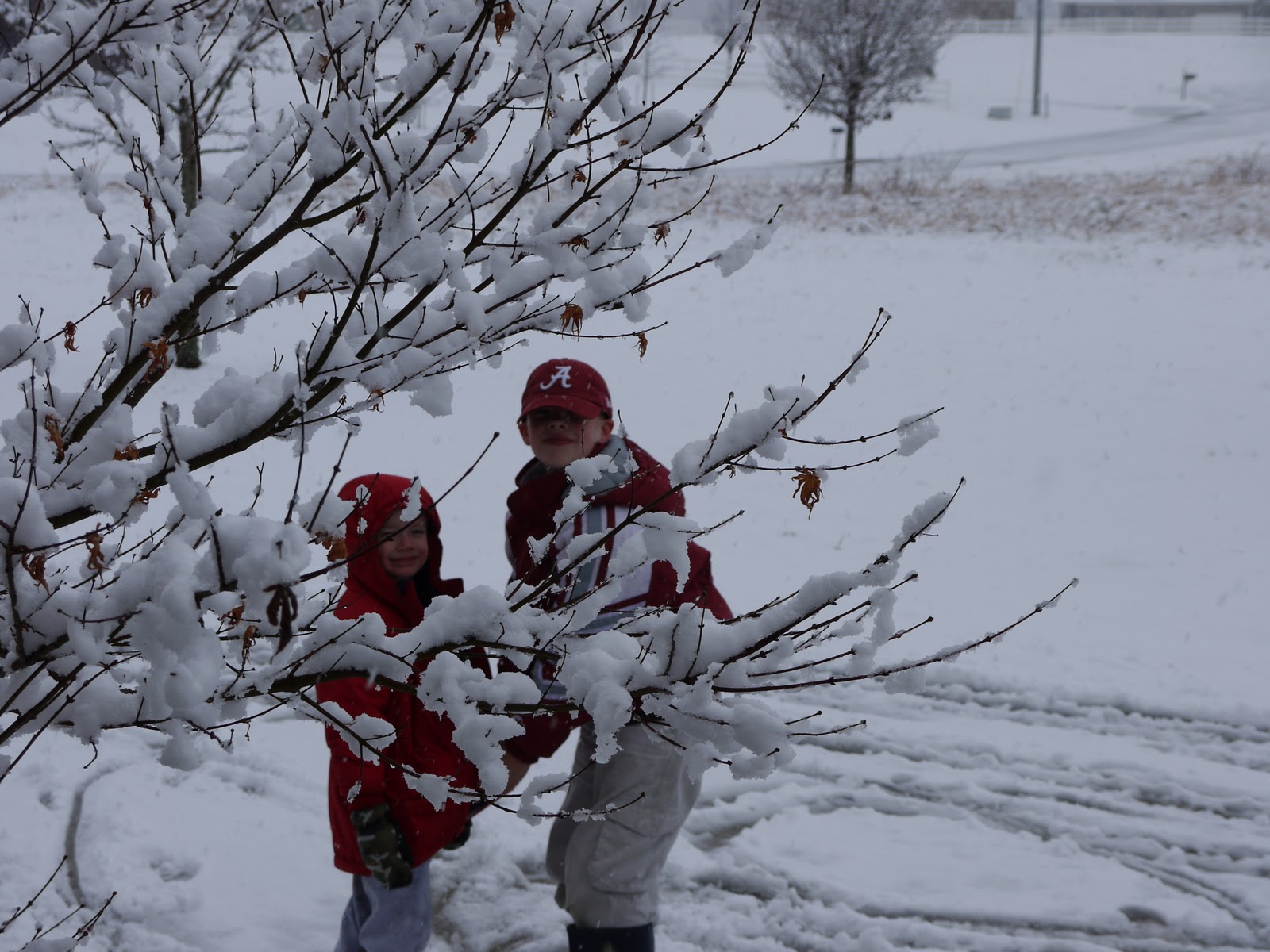 Happy faces.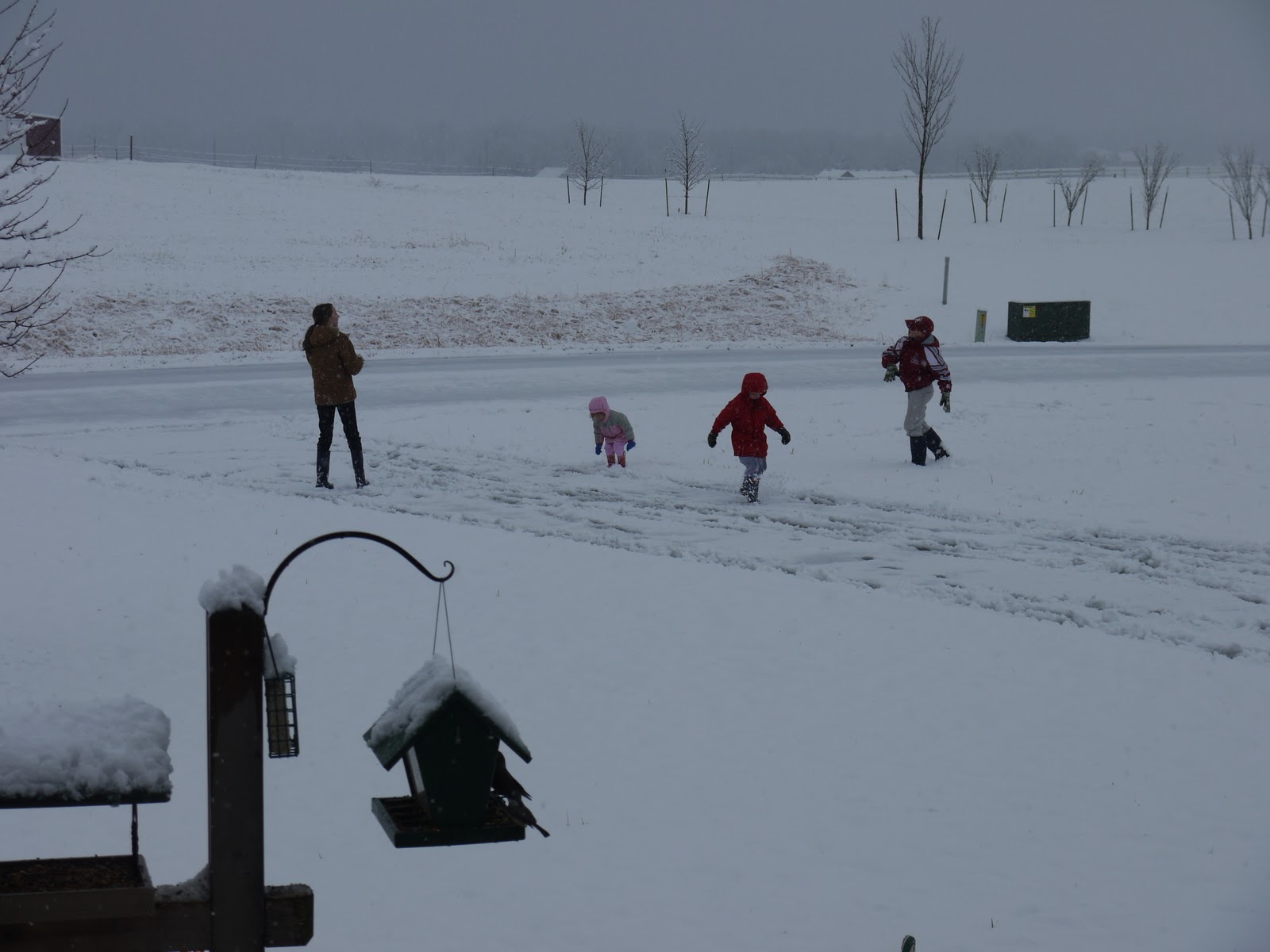 :: ::
HOSANNA IN EXCELSIS
:: ::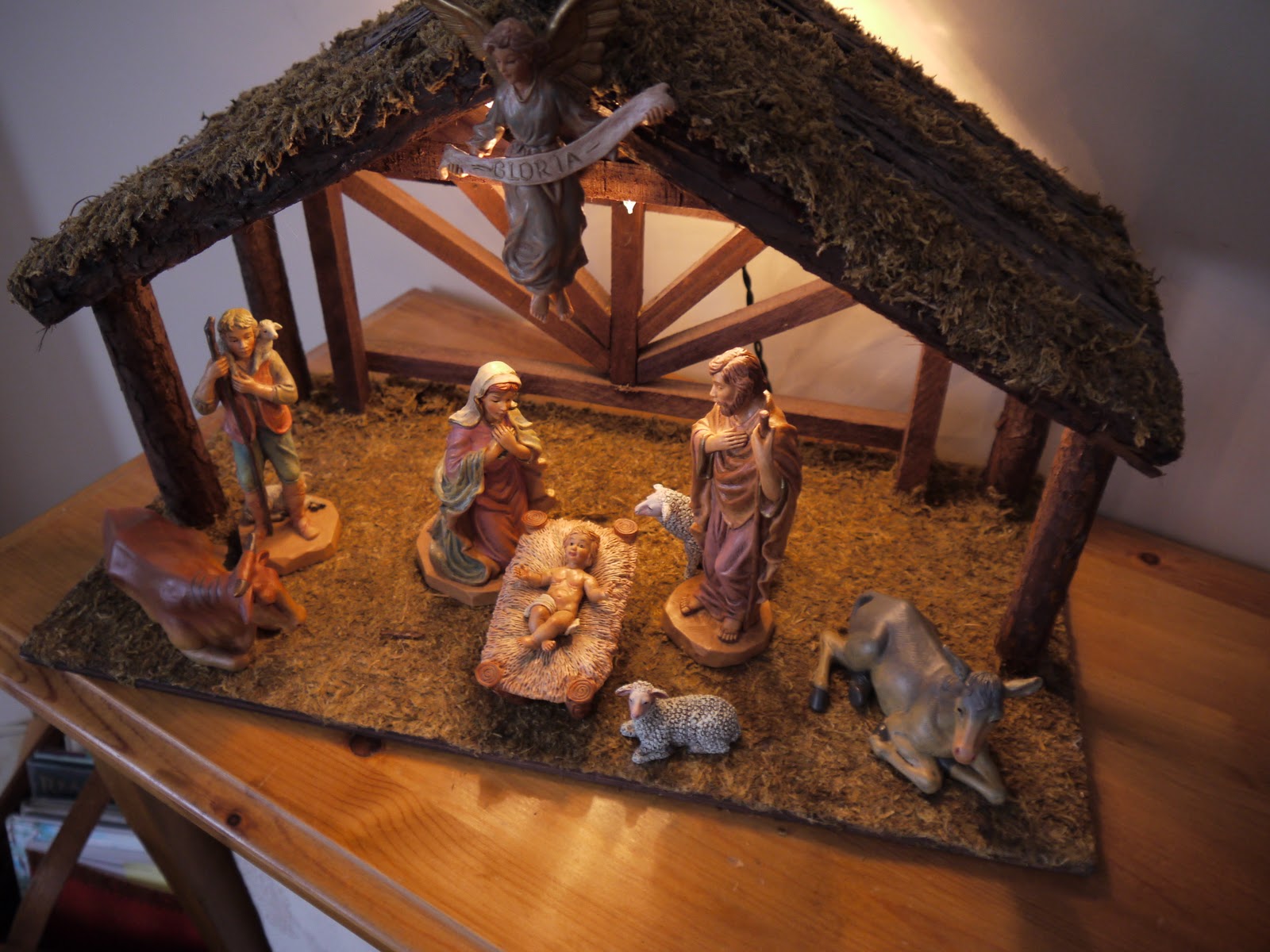 For unto you is born this day, in the city of David, a Savior, who is Christ the Lord.
~ Alleluia ~