Early Autumn Recipes – Breakfast Installment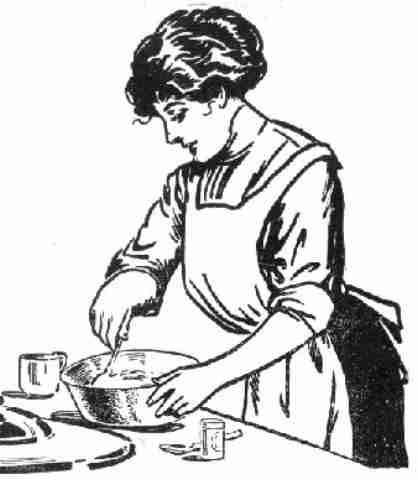 After
posting my menus
, you all were eager to see a few recipes – I'm happy to share a few with you. Let me know if I missed one that you were interested in! I'll add the other recipes in future installments…but I promise not to make you wait long!
Breakfasts
Puffed Pancakes
Oatmeal Bake
Homemade bread/Skillet Toast and Jam
Homemade bread/Skillet Toast and Cheese
Breakfast Casserole
Puffed Pancakes – I found this recipe on the 4Real forums thread discussing breakfast ideas. The hat tip for this one goes to Maddie! We love these – they're easy to make in the mornings. Great with maple syrup! I double the recipe for our family of 6.
3 tablespoons butter
2/3 cup milk
1/2 teaspoon vanilla
3 eggs
3/4 cup of flour
Preheat oven to 400 degrees – move a rack to bottom-most position and move other rack to the top out of the way.
Melt butter in a 9″ pie pan in the oven. Meanwhile, whisk eggs and milk, then flour until combined. Add vanilla. Remove buttered dish from oven and pour mix in pie dish. Bake on low rack for 20 minutes. Serve warm with syrup or fresh fruit!
Oatmeal Bake – This is a combination of a few recipes – my Granny's oatmeal cookie, and Laurel's Kitchen Oatmeal Cookie/Bar. I like making it as a bar and while my kids don't care for oatmeal (in the cereal form – the kind you'd normally eat in a bowl with a spoon), they like this! It works great as breakfast or a snack. I've added Ghirardelli white chocolate chips and it makes a perfect desert!
1 cup of butter
3/4 – 1 cup of brown sugar
1 egg
1/3 cup of whole milk (you could substitute applesauce for this)
1 1/2 teaspoon vanilla
1/2 teaspoon salt
Start by creaming butter and sugar. Add other ingredients one at a time. Then mix in the following with the wet ingredients:
1 1/2 cups of whole wheat flour
1/4 cup of wheat germ (optional – if you prefer, just add more flour)
2 cups oats
1 teaspoon baking powder
1/2 cup coconut (optional)
Mix to desired consistency – add more milk if the mix needs more liquid, more flour or oats to give it more body. Press into pan. Bake at 375 for 10 – 12 minutes.
Breakfast Casserole – This recipe came from my friend Marilyn and we have been making it faithfully here ever since she shared it with me! It is one of our favorite Sunday morning breakfast choices, and the great thing about it is that most parts can be made ahead and reserved in a ziploc bag in the fridge so that Sunday morning you just layer and bake! I'm sharing it with my modifications.
4 or 5 buttered slices of homemade whole wheat bread (sliced thick or thin – just enough to cover the bottom of a 9 x 13 casserole dish.
1 medium onion – saute in olive oil
10 eggs
1 1/2 cups whole milk
1 pound sausage – browned
chives to taste
salt and pepper to taste
2 cups cheddar cheese
Layer sliced bread on the bottom of a casserole dish. Top with onions, browned sausage. Whisk the eggs and milk together. Carefully pour over the top of the onions and sausage. Sprinkle with chives, salt, pepper, and cheddar cheese. Bake at 350 for 30 minutes.
Hope you enjoy these with your families! We are so grateful to those who shared these recipes with us! Happy cooking this fall!