The Simple Delight of an Apron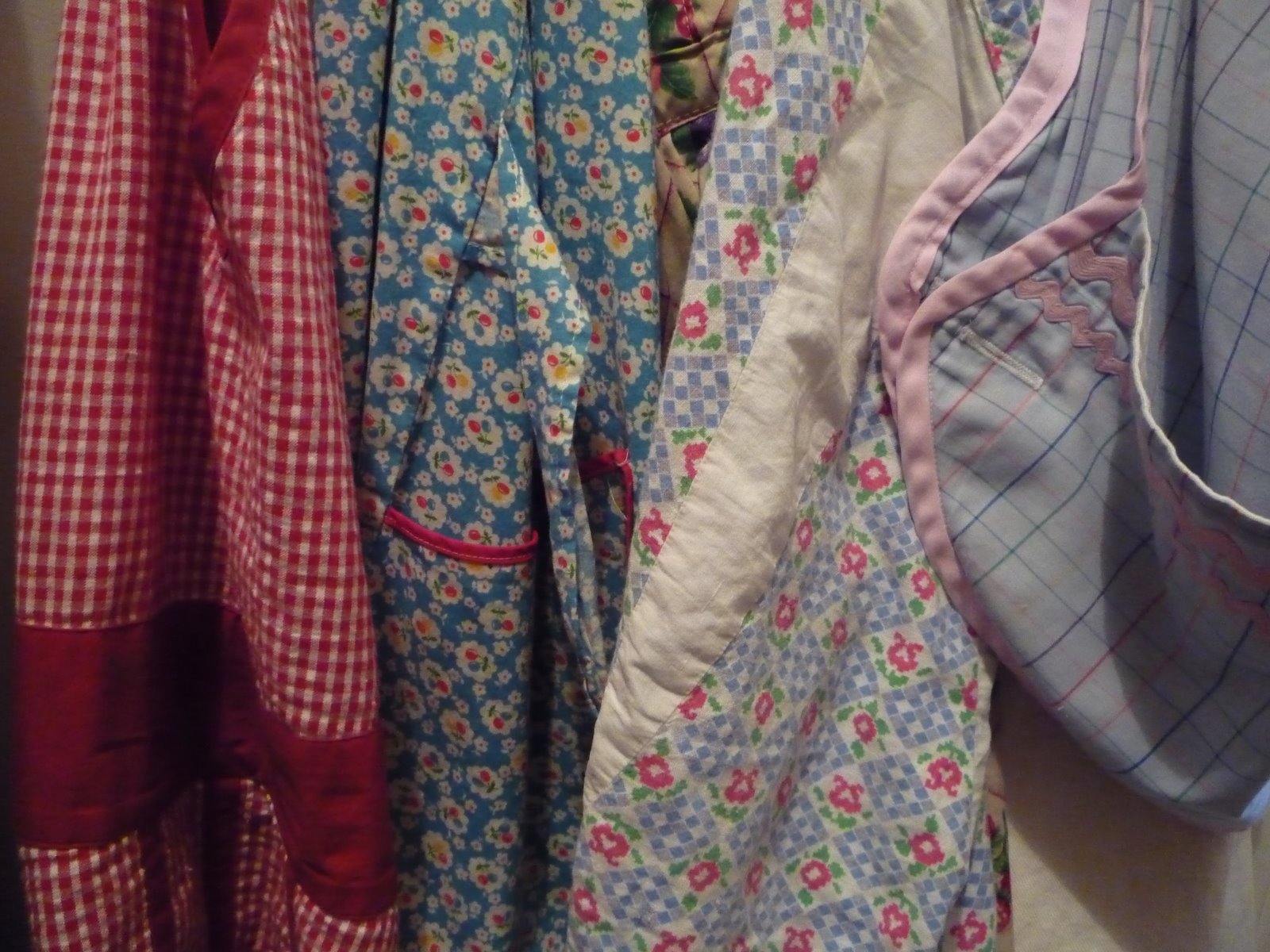 I have mentioned my love for aprons in a few posts and several of you have asked me about them. I did not always view an apron with such pleasure. I thought them so utilitarian that they utterly bored me to tears. But as I progress in my vocation, I am discovering them anew, and finding so much joy in them. When did this change occur, you ask? I can't really say. I think it just happened that I gradually saw that the practical nature of my aprons was actually a beautiful thing in itself…then slowly I learned that collecting aprons was a joy. Coupling aprons with the needs of the day, or the chosen skirt or blouse seems to make it an extension of me. It offers a place to tuck marbles found in forgotten places, notes that contain scribbled lists, ponytail holders, sharpies, and handkerchiefs…and there's the obvious protection from spaghetti sauce that it affords.
I think another thing I love about aprons in general is how they foster a spirit of frugality and femininity. Their coverage over clothing was meant to protect and preserve during the rigors of the everyday tasks while affording some measure of fashion and femininity. If you're bored with your standard issue denim-tie-behind-the-back apron…consider a trip to a flea market and seek out something simple, but pretty. Just try it. Better yet…go through your stash of material – it doesn't take much to make a simple little apron with ties in the back, in fact it is possibly one of the simplest projects out there. Grab a little bit of gingham and see what you can come up with. Here…to further help you along, let me pull this little note out of my apron pocket…52 free apron patterns you can make.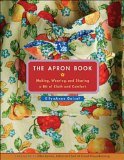 And, if you have your library list nearby – you'll want to check out The Apron Book: Making, Wearing, and Sharing a Bit of Cloth and Comfort.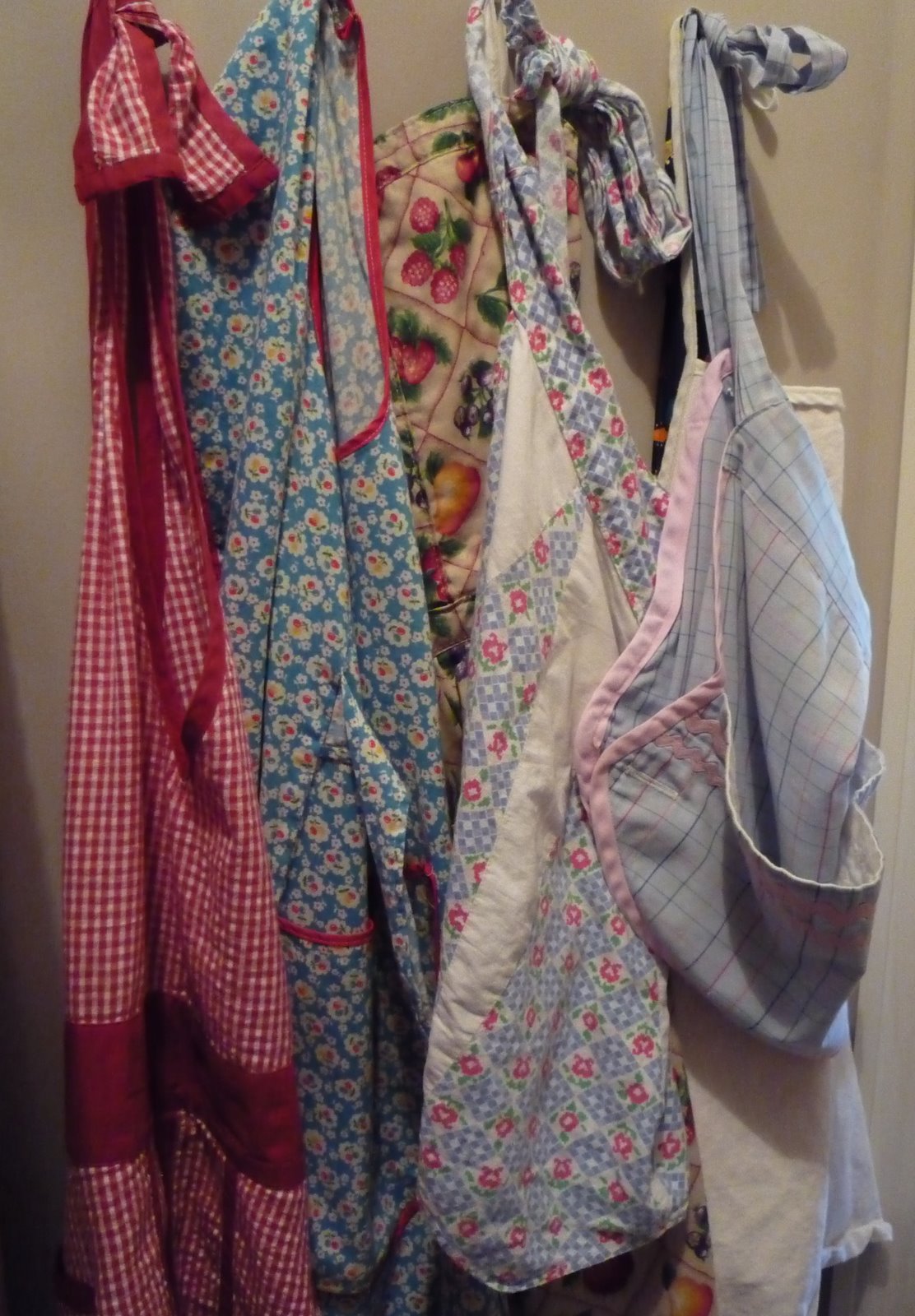 Here you may behold my modest collection of aprons. 🙂 I keep them hanging where else? In the pantry! One of the first things I do in the morning as I grab my cup of coffee is choose the apron of the day. I shall tell you before the questions come rolling in that I do not wash my aprons every day. Certainly not! They are washed when they are dirty – sometimes that is immediately after the evening meal (oh dear), and sometimes they may serve for a couple of weeks before they are washed.
I have a few aprons that I bought…but my favorite aprons are the older aprons. These are treasures. In putting on my Granny's apron, in a sense, I'm wearing her spirit of cheerfulness, service, and hospitality which never ever fail to inspire me! I have memories of her going to Mass without an apron…but for everything else, she wore an apron tied at her waist. She visited guests in her home with an apron, cooked with an apron, folded laundry in her apron, hummed through the house in her apron.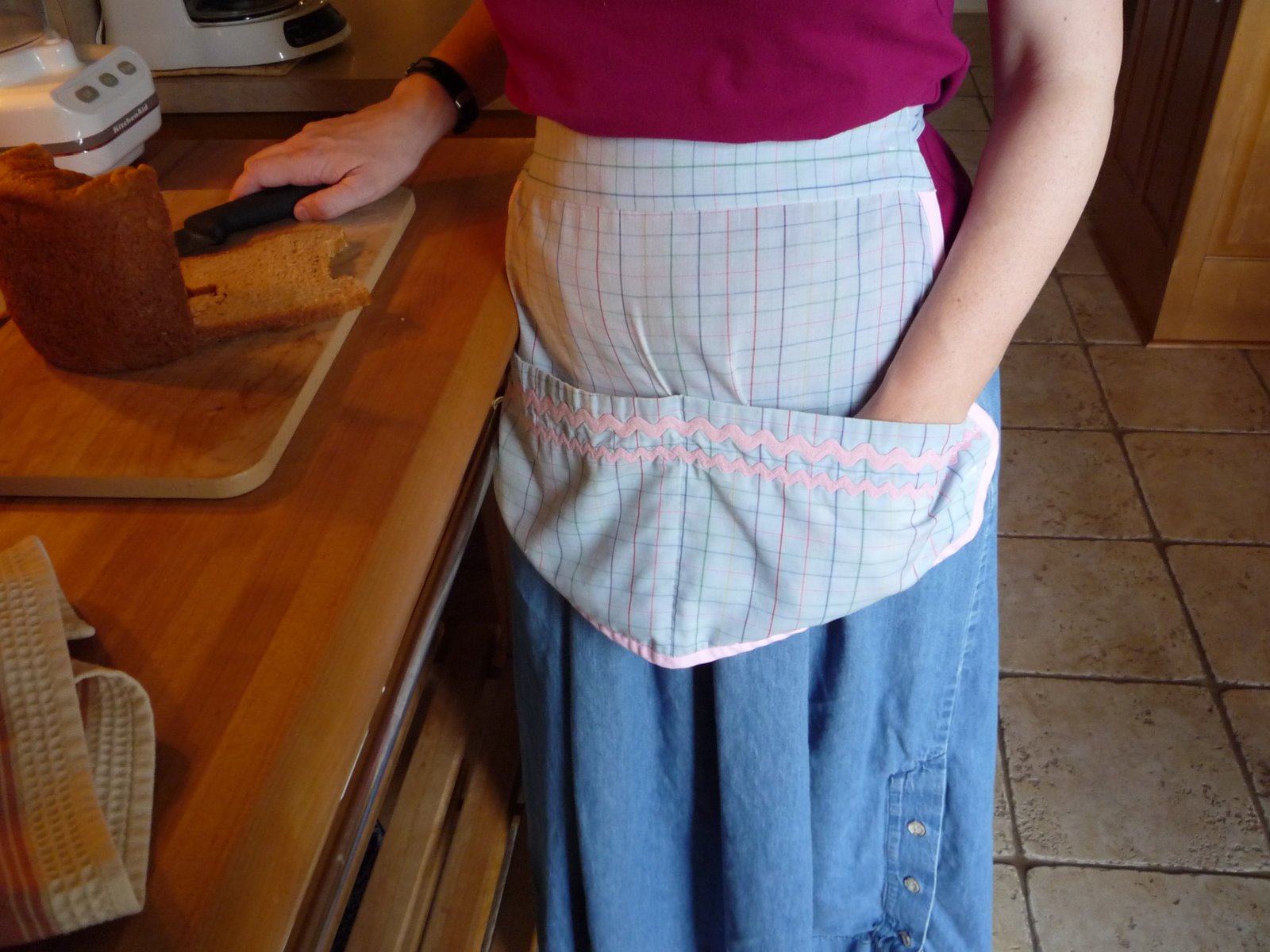 This is one of my Granny's aprons. I could enshrine it in the cedar chest I suppose, but I choose instead to go on wearing it and using it…and smiling as I imagine what a glorious collection of aprons she must have now!