~ Veni Creator Spiritus! ~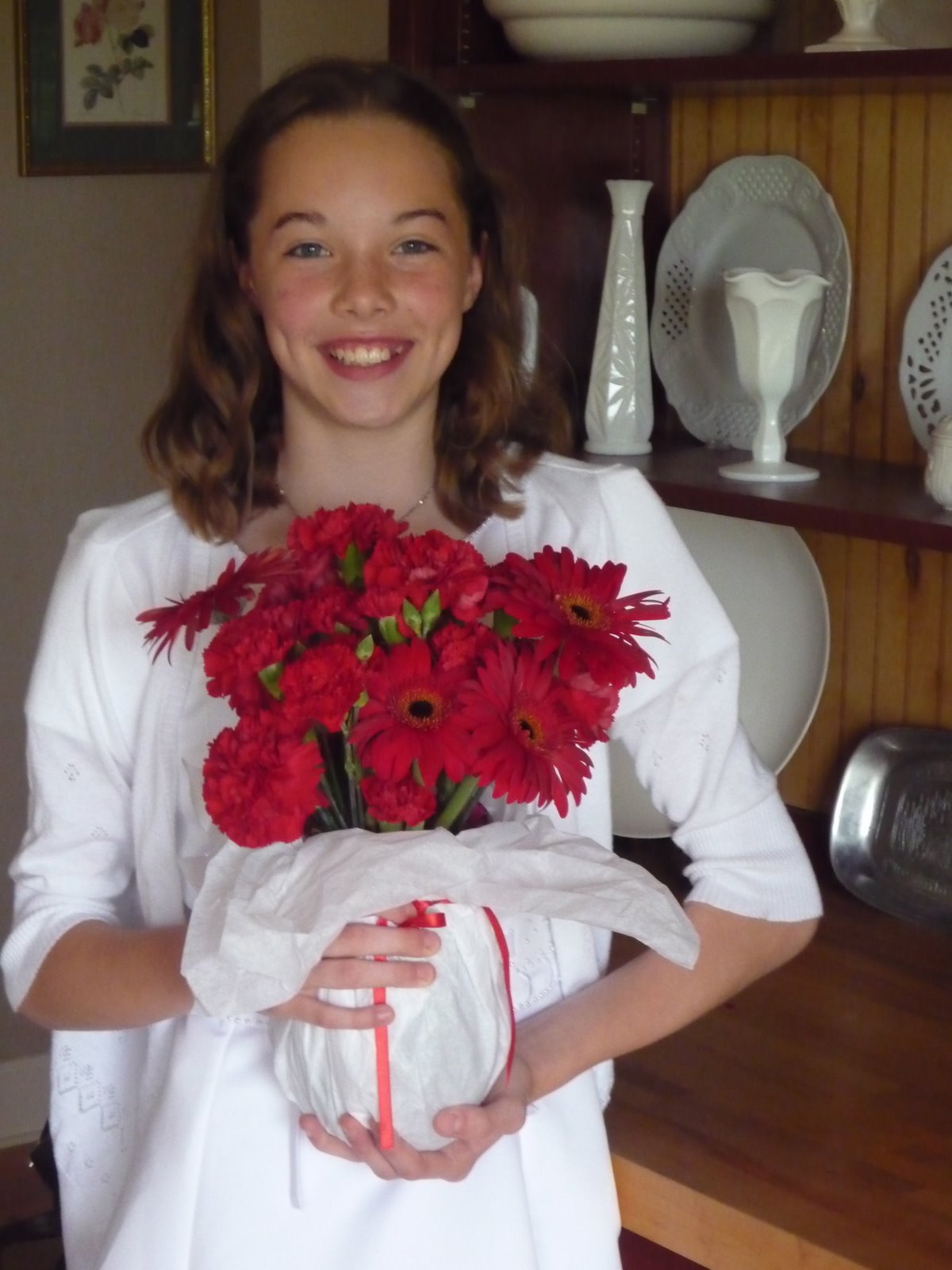 Our beautiful Sweet Pea is growing into such a lovely young lady, and yesterday, May 3, 2009, she was confirmed. She was confirmed as S* Jacinta.
Unfortunately, Rob was unable to attend her Confirmation because our little Peanut was still recovering from a stomach bug. 🙁 So, I tried to take lots of pictures for Rob! Here he is holding his little Sweet Pea before we left…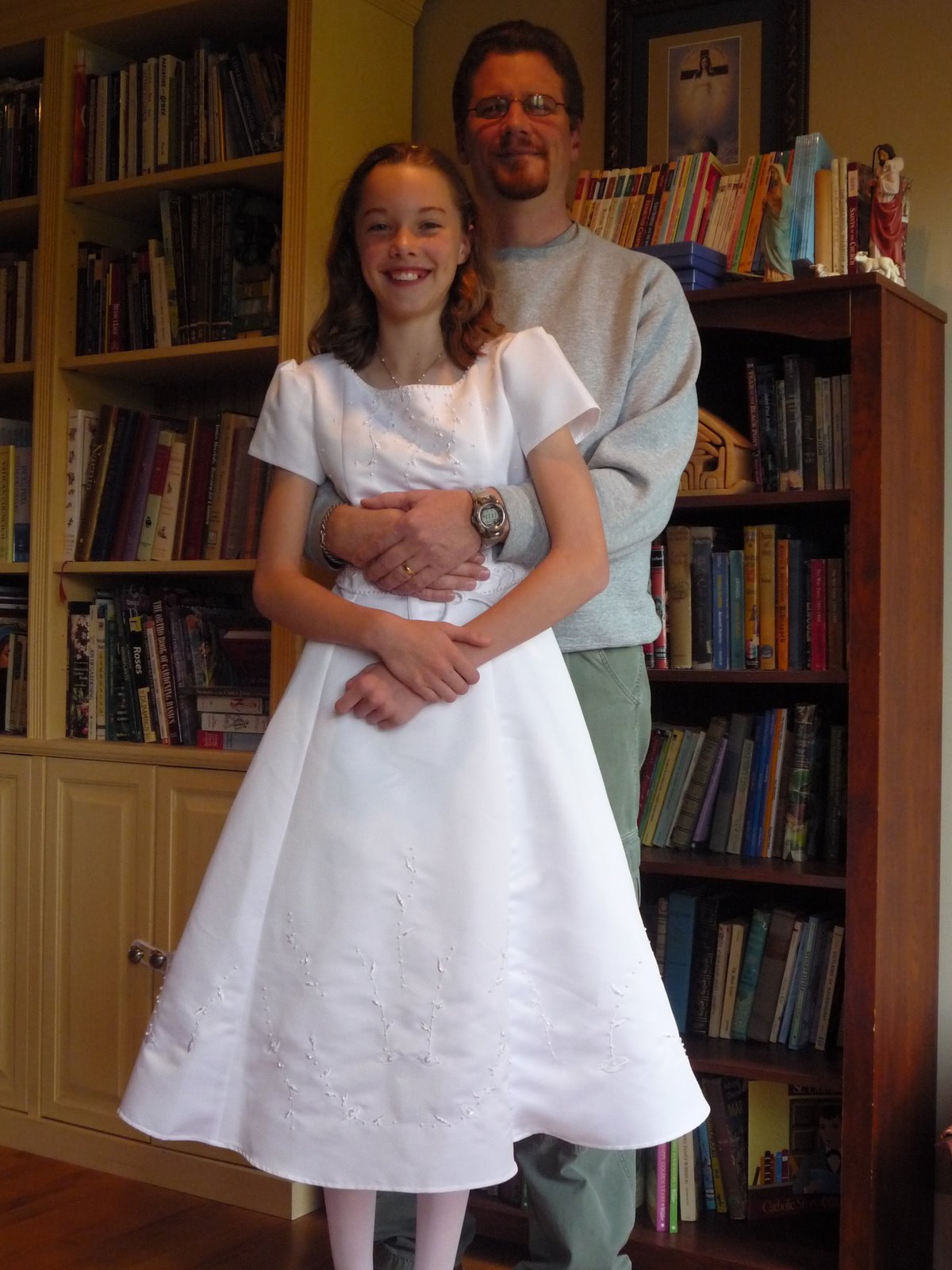 This is Sweet Pea on the steps outside of St. Mary of the Visitation Parish. We arrived early and I'm so glad we did. I was able to get lots of pictures with Sarah and the family together – something I'm not ordinarily able to do because we're rushing and I have 2 little people needing 10 different things at once. Today, I was able to soak in every single moment. It was a grace I will treasure.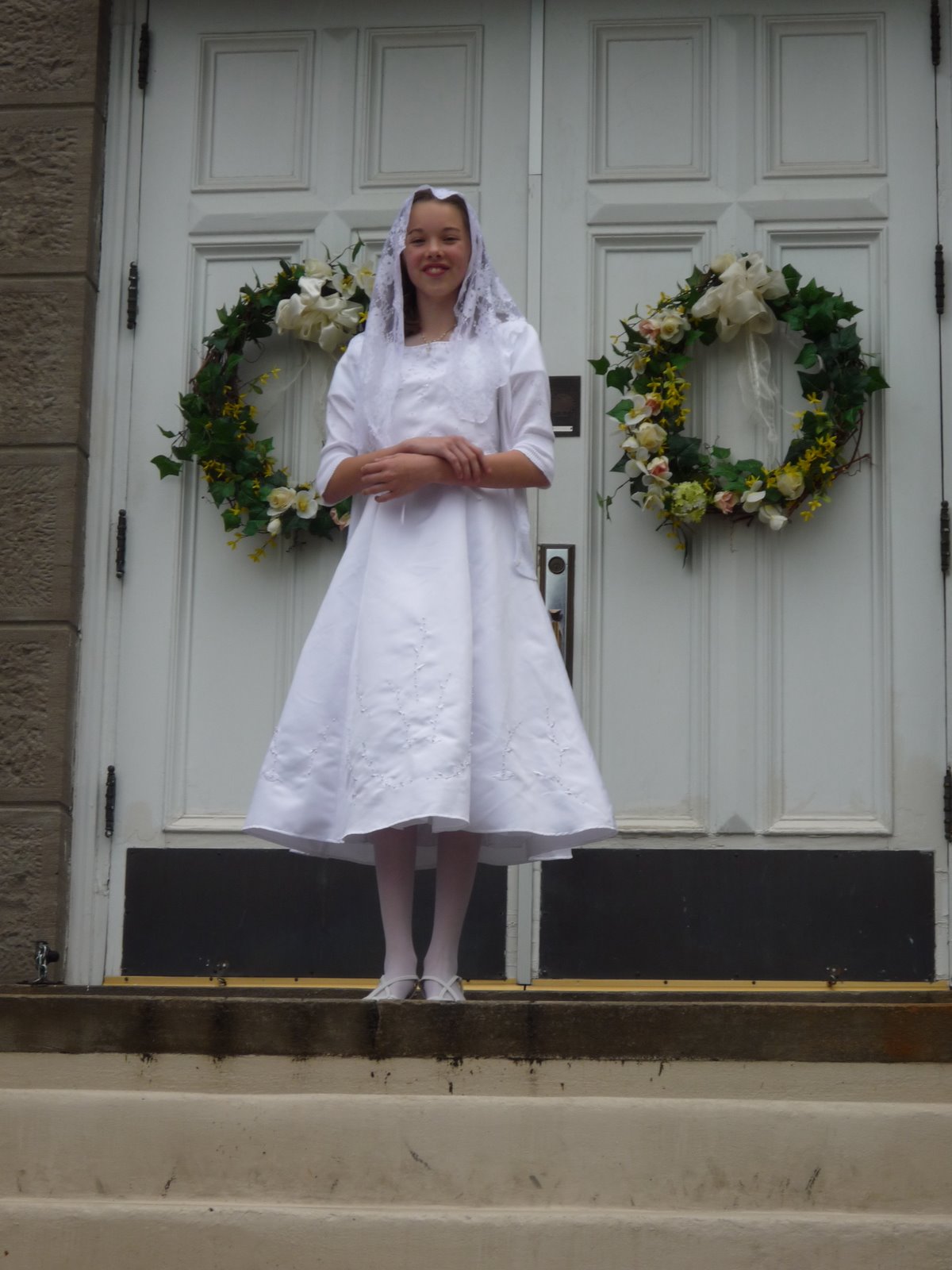 This is my mom and dad with Sweet Pea. She asked my mom to be her sponsor today! I'm so thrilled that my family could be here with her on this special day.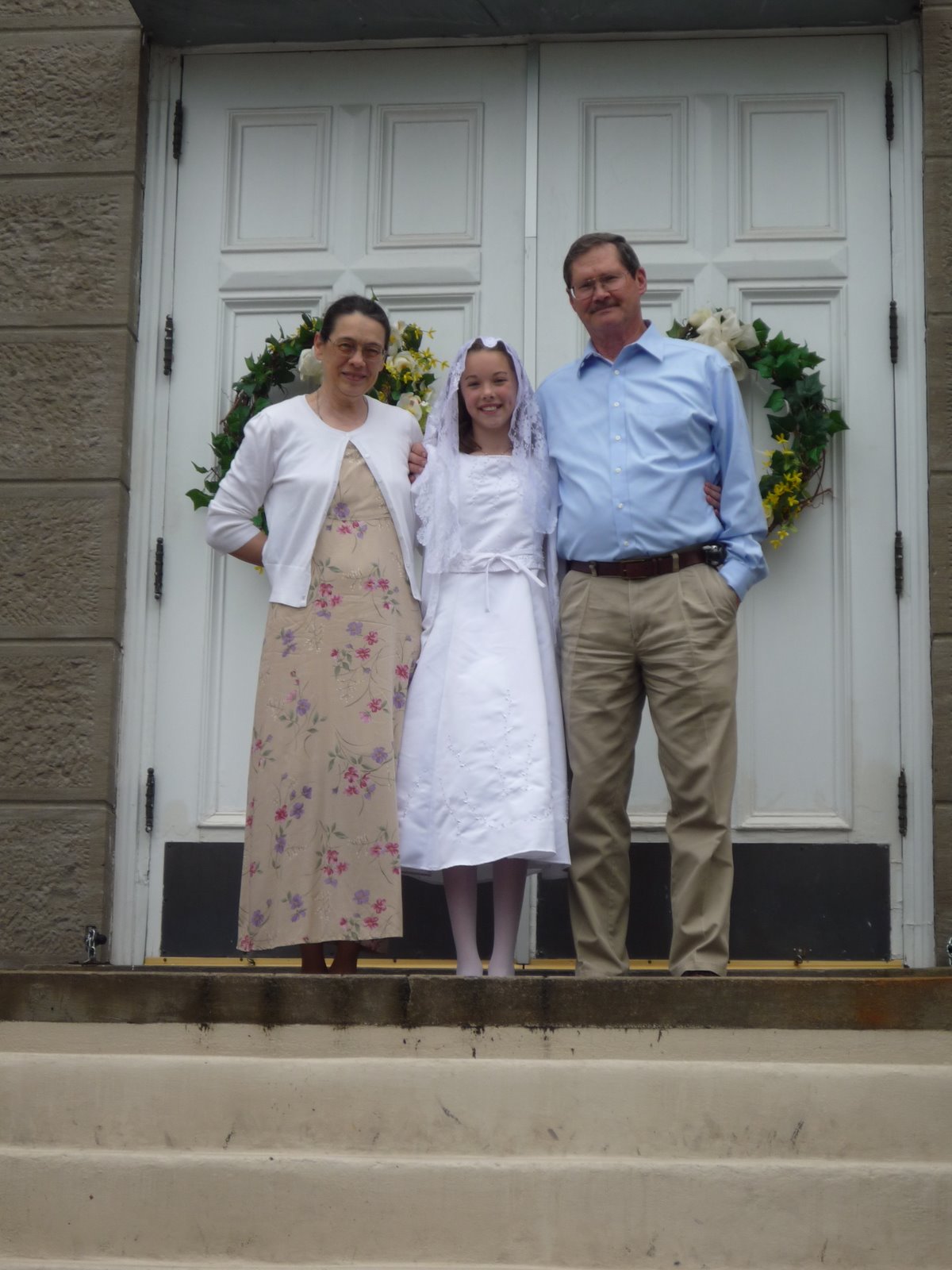 Uncle Chris and Aunt Kim with Sweet Pea.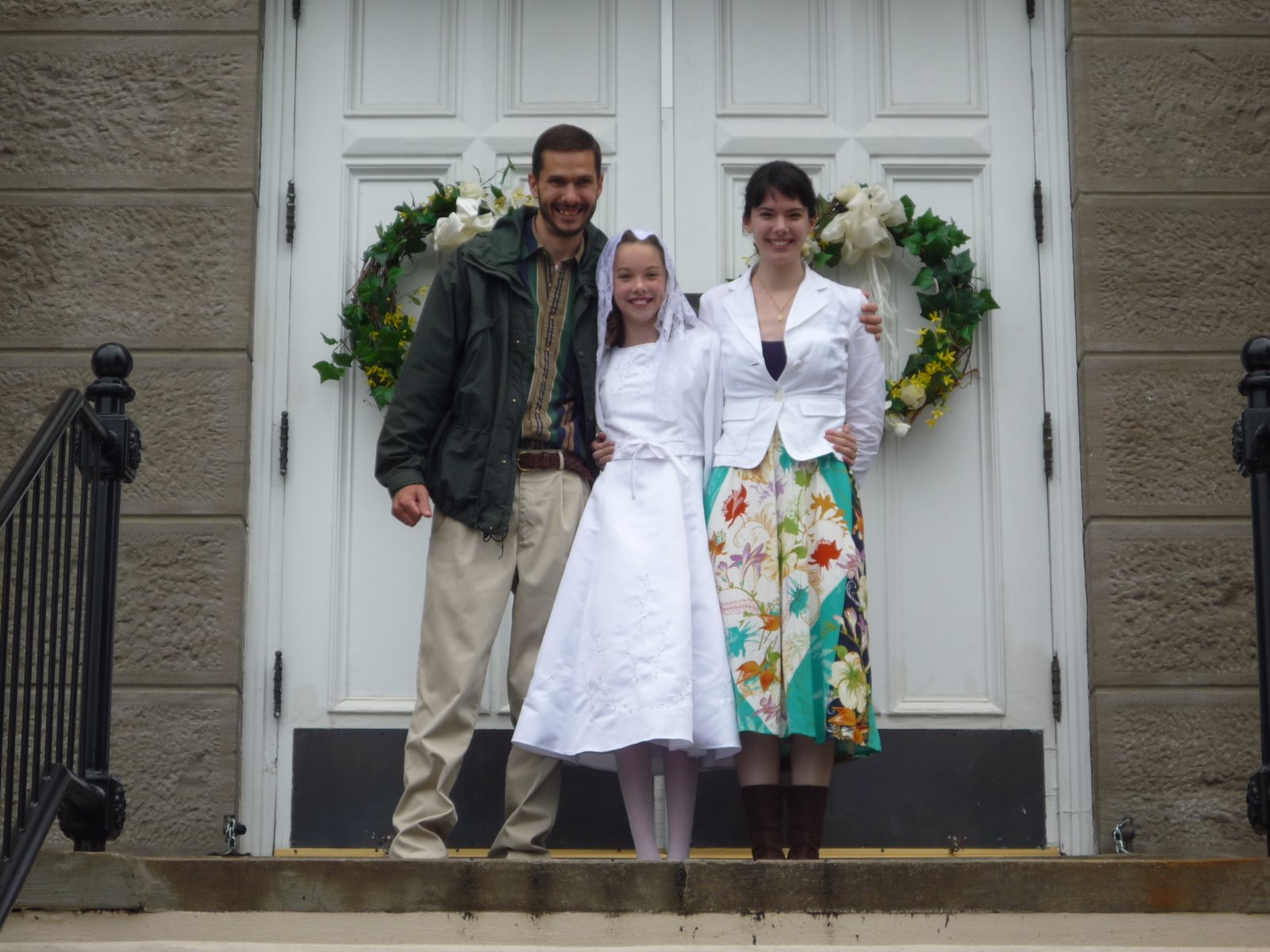 Our little Sparkly with his big sister.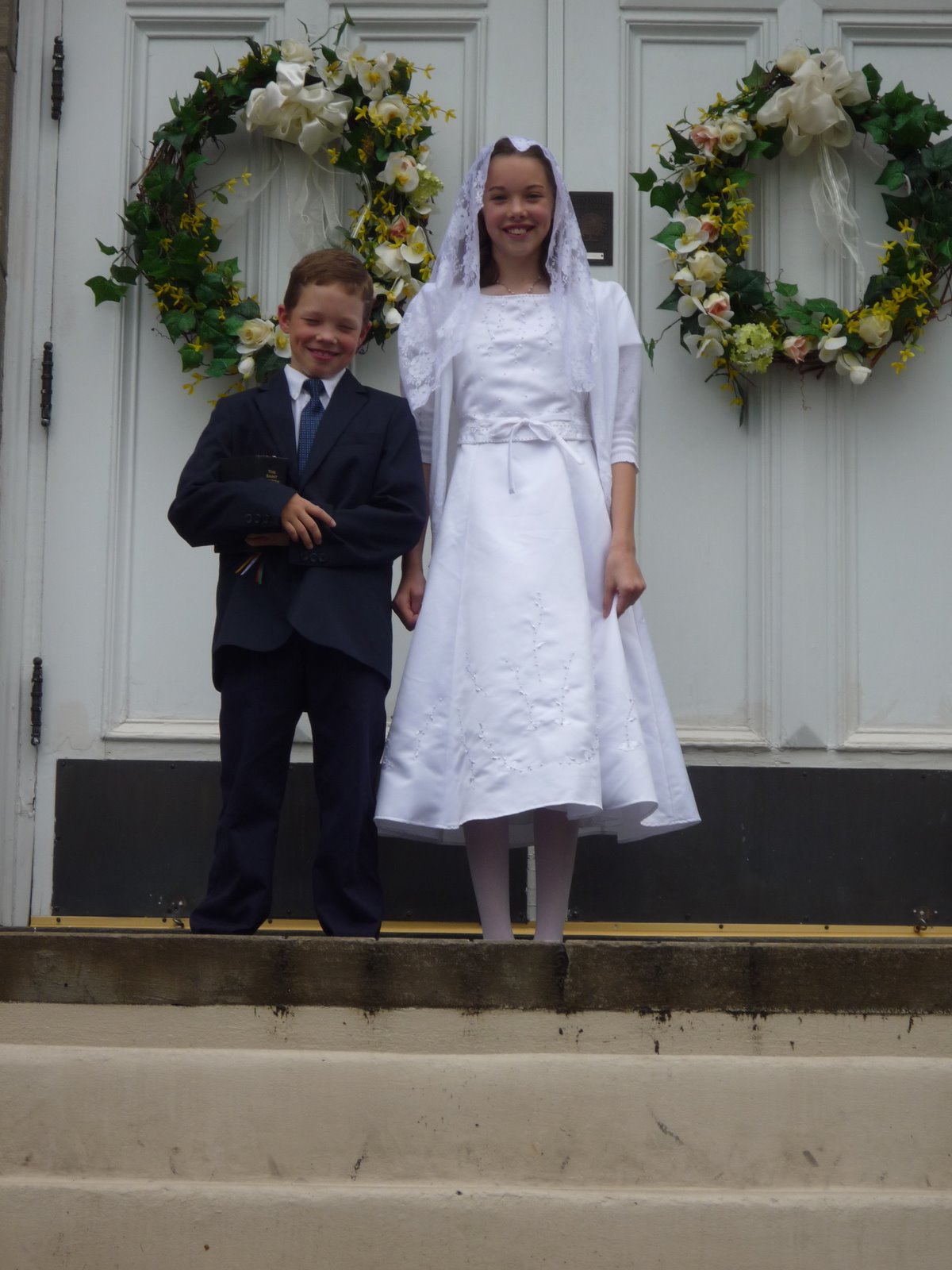 We attend the beautiful Latin Rite Mass ever since the Holy Father issued his Motu Proprio. I can't tell you how blessed we are by this beautiful Mass. It is full of symbolism, reverence, and beauty. And, we would have none of it were it not for our pastor, Father Alan Mackey, who offers this Mass for us regularly. For the Confirmation, he received special dispensation from our supportive Bishop to offer the Sacrament in the Traditional Rite.
Father asked my mom for Sweet Pea's Confirmation name. She chose Blessed Jacinta of Fatima as her Confirmation name. Turning to Sweet Pea, he addressed her as Jacinta, conferred upon her the 7 beautiful gifts of the Holy Ghost, anointed her with Holy Chrism, and then gently slapped her face. Pax Tecum. This part of the rite of Confirmation is missing in the new rite, but I found it so important and beautiful in its symbolism. Father explained to the young adults that the slap was a wake up call, saying that they are now soldiers of Christ. It's a wake up call reminding them that by Confirmation they are strengthened to suffer; and if necessary, even to die for Christ.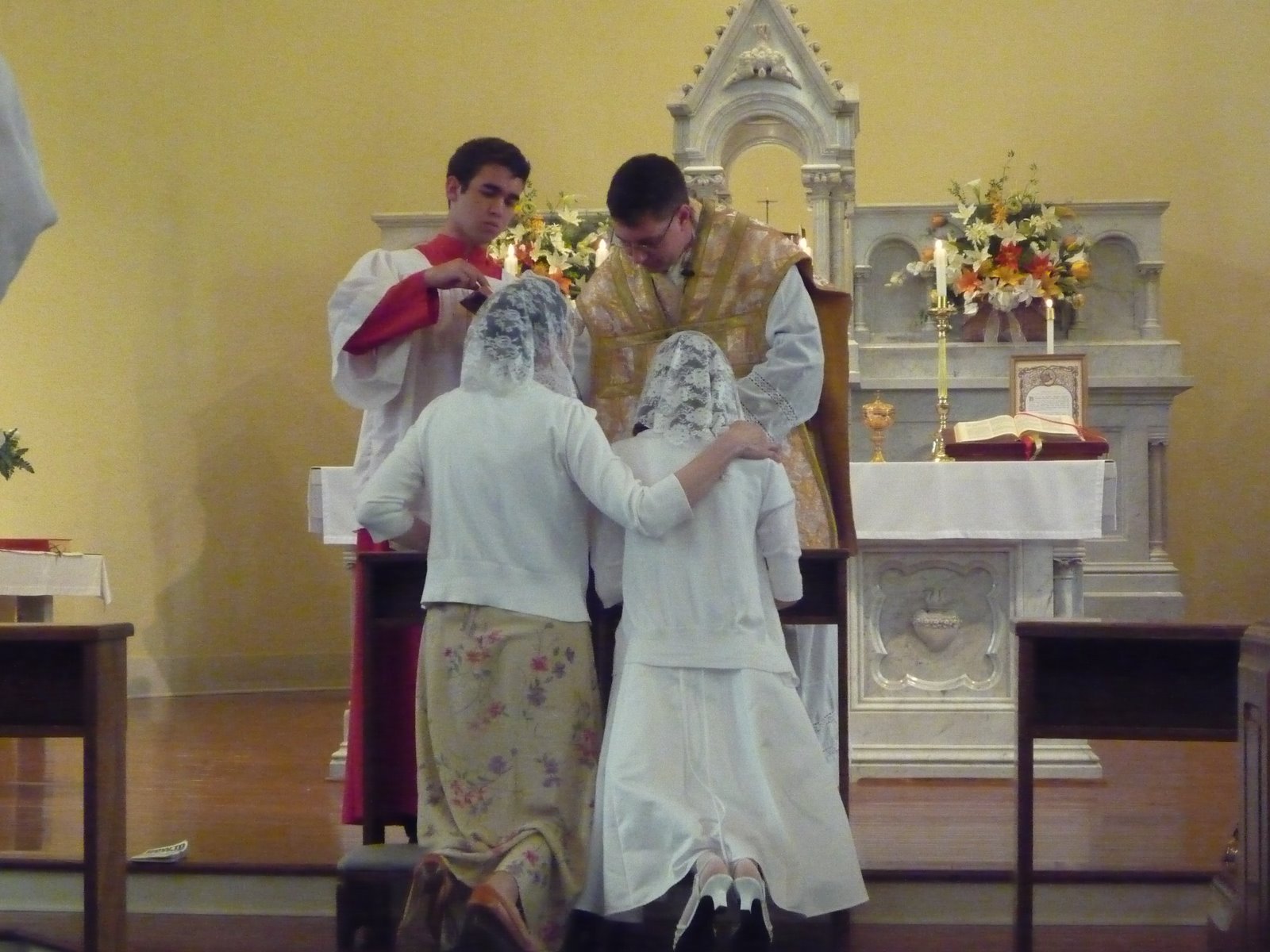 What a glorious day!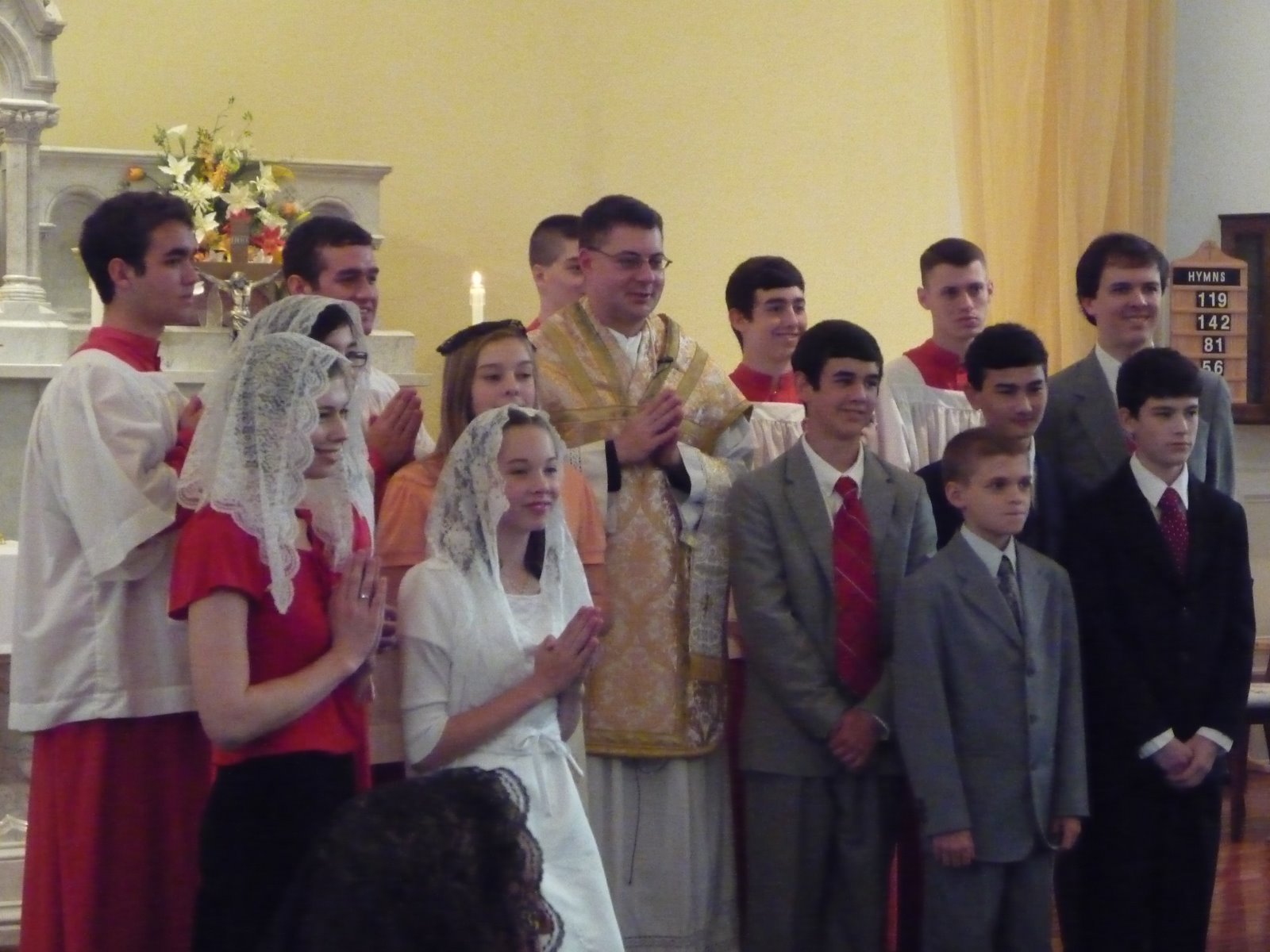 Deo Gratias!