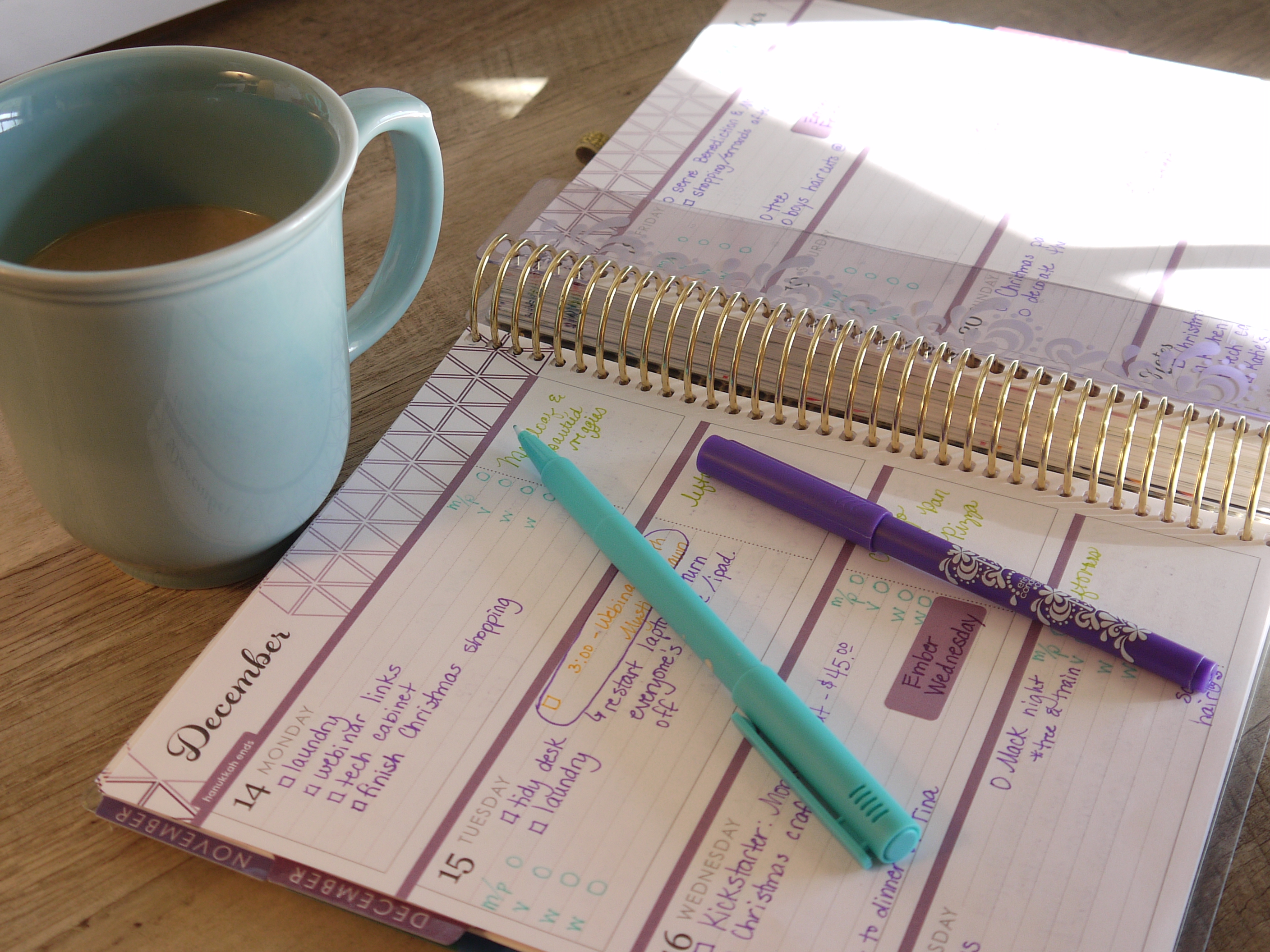 Literally!  Let's chat!
Mystie (Simplified Organization) invited Dawn (By Sun and Candlelight) and I to chat together about planning! We'll talk about planners, our strategies, and the nitty gritty – how do we plan, what does a week look like? A day? How do we live it? What challenges do we face? And most importantly, we'll brainstorm together on ideas that might work for you because you can ask us questions in the chatbox!
No one plans in the same way, and no one tool is perfect for everyone – but there are some basics we can share, and we can encourage you to think intuitively! Do you think in post-its? Clipboard pads of paper? Spiral bound planners? Or files? How do ideas naturally land for you?
Planning is a foundational topic for us as mothers at the heart of our homes! Ever heard the phrase, "I'll do that if I find the time"? Time isn't something we find – time is a gift to steward – and it is not given in infinite supply. Managing time requires some thought, a little consideration and planning! And after it's planned, we'll have to bring some flexibility to the game so that we can be docile to God's plans. God is a God of order, not chaos – so let's talk planning as we seek order in joyfully living out days!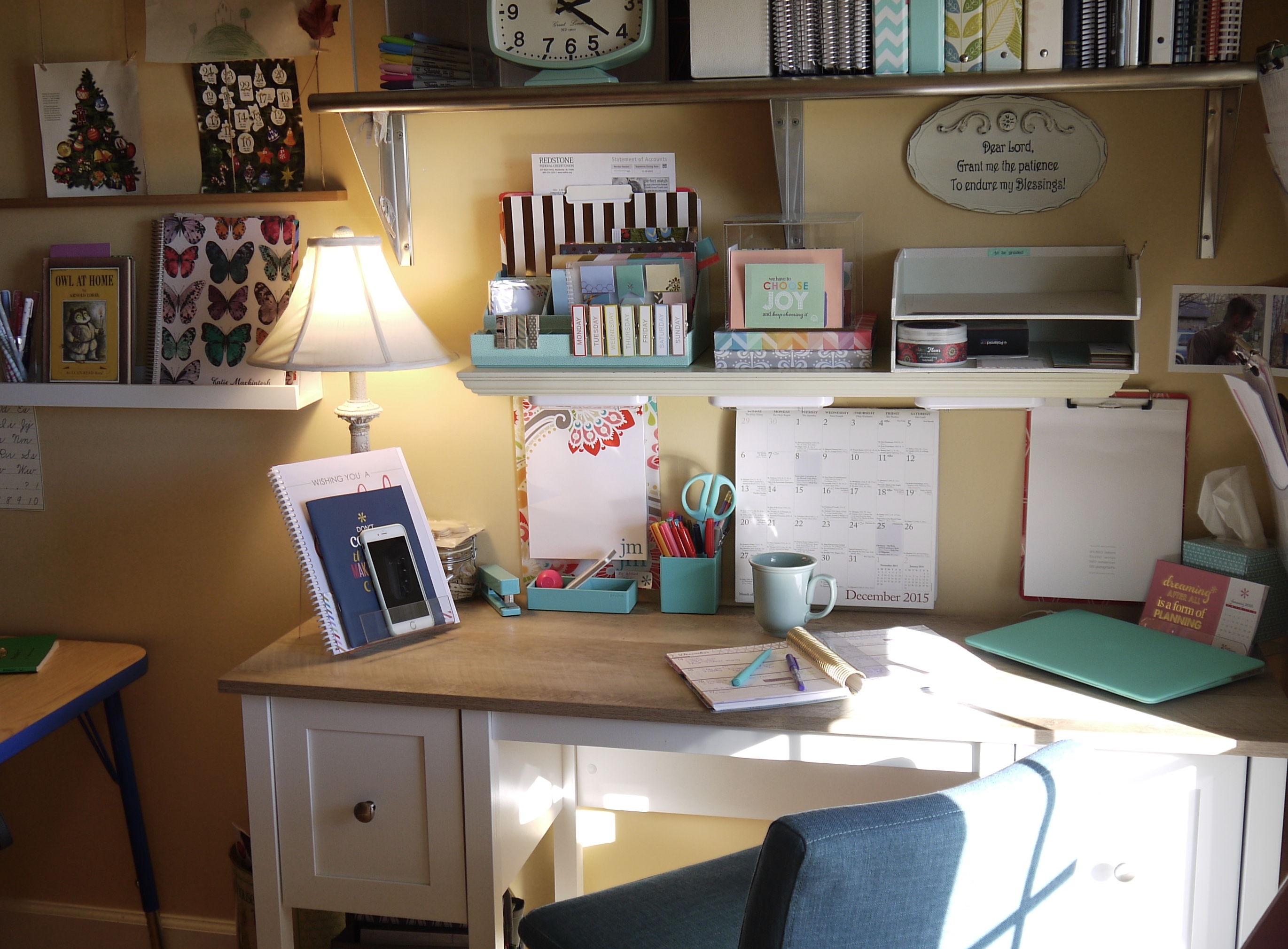 Here are my essential planning tools:
---
Erin Condren Life Planner – you can see my planner in detail and read about how I plan with it here (here is a link with a coupon that will give you $10 off your first order if you decide to order an Erin Condren planner – every little bit helps!).  I keep my monthly goals, weekly and daily tasks here. And I use my planner to jot down my own personal goals. This tool is a place where most of my daily lists land and helps me steward my time wisely.
---
Poppin – for a variety of inexpensive but fun planning tools, I love Poppin. I'm sort of a stickler for nice pens – and I love their ball point pens. I'm also a huge fan of their little task pads and love the letter size writing pads. The little notebooks are perfect for tucking in purses and bags – because they're ruled!! I need ruled notebooks and so many of the small notebooks aren't. And can anyone say: color?!
---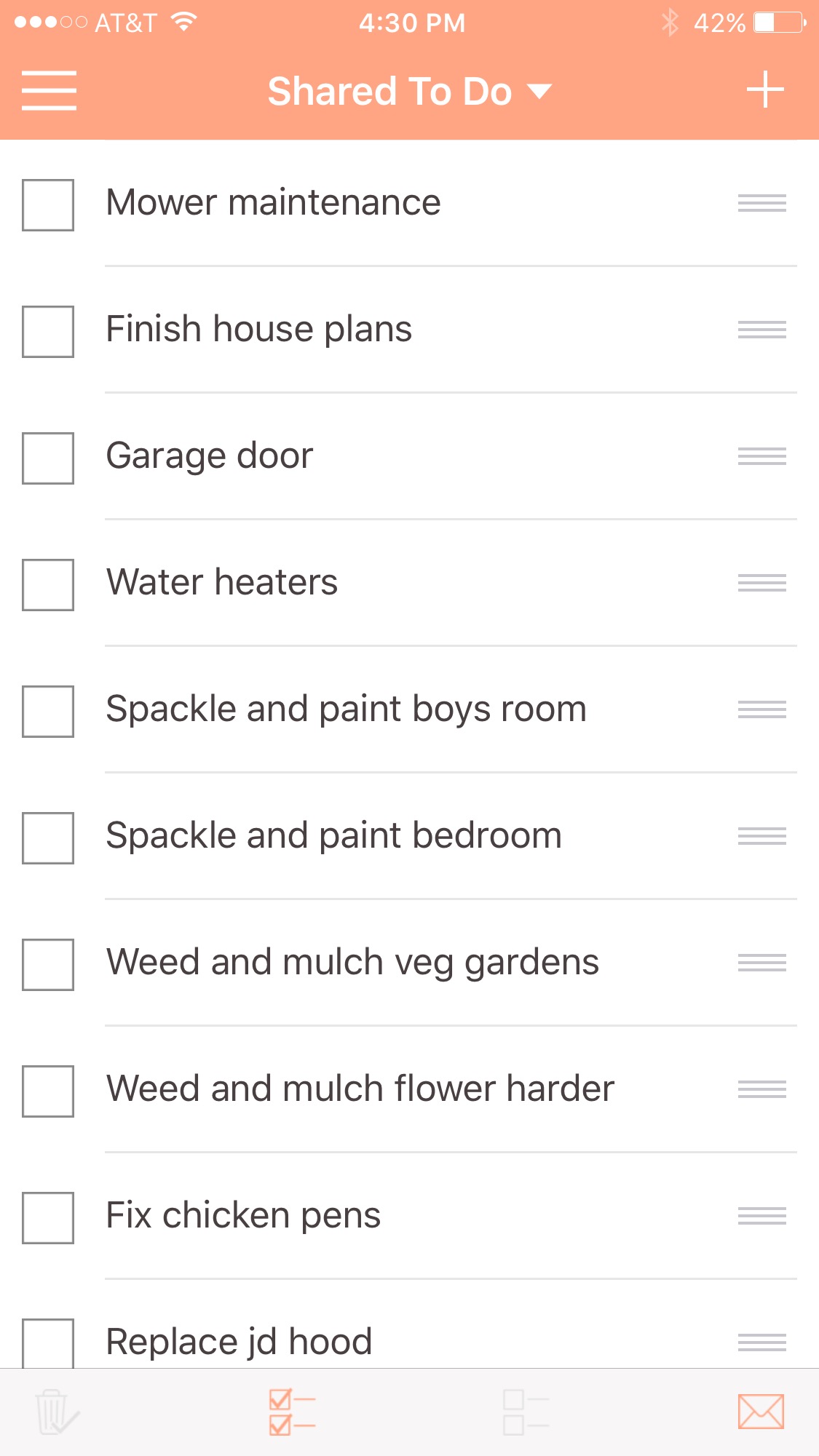 Cozi – This is an app that I use extensively in my planning and what I love about it is that it streamlines my family and keeps us all on the same page!! This app is free and keeps all of my big kids and my husband and I on the same page – to-do lists, shopping lists, wish-lists – I can manage them all on one simple app that's always with me! You will enjoy this app if:
You've ever been out shopping and wish you could remember what size shoes your 8 year old wears but never wrote it down.
You just cleaned out all the kids' closets for the seasonal switcheroo, but can't remember if your older daughter needed a new church dress…or was that your toddler?
Your husband called and is going to pick up a few groceries on the way home and wants your list.
You have teen/adult children that run errands for you.
You like to stop at used book stores but can't remember the title of the books you were looking for.
Your husband breaks into a cold sweat any time you and your van of children approach a drive-thru as he thinks of the litany of burgers and fries that you have further tweaked in order to get the best deal!
The stars and planets aligned and your husband has a day off and asks you what you'd like him to do…and all of a sudden your mind is blank!  Merciful heavens – perish the thought!  Just click on over to your updated and prioritized "hubby to-do lists" on Cozi!
We've been using Cozi as a family for several years. Once you sign up for an account, all the members of your family can sign up on the same account and then all your lists, your calendar, and your to-do tasks are shared and update in real-time.
---
Evernote – this is another free digital platform which has become helpful in my own planning. So many of the resources, ideas and inspiration we enjoy are digital now. Evernote is a great way to organize and manage those resources so that they can be found and used! Confession: I found Evernote a little challenging to set up at first. It helped me to think of Evernote as a shelf – a charming little shelf that lives right above my work space.  What imaginary notebooks would I put on that shelf to help me manage and organize my online resources? Hmmm…I started to think of the different balls I'm juggling – baby, preschoolers, high schoolers, home education, crafts, keeping home, book lists, seasonal activities, gardening, pantry management. What other forms of your inspiration do you collect online? Imagine you had pretty notebooks to hold all those fascinating and helpful articles you find around the web! Evernote is a system of notebooks that helps in managing and planning online resources. It will "clip" whole articles so that you have it all saved in one place. And, like Cozi, Evernote will sync with all of your smart devices making it portable and versatile.
---
Bullet Journal – this is a "system" that works as a tool for me as I plan.  It helps me think as I plan and helps me filter what I put on my planner for a week or a day.  I use it in a modified way on my paper planner.
---
Coffee.  'Nuf said.
---
All of the planning posts at Wildflowers and Marbles
(I apologize – my blog throws in a few random posts under the planning category heading – enjoy a few unexpected posts in there!)
If you'd like, stop back by anytime after viewing the chat! If you have more questions about planning or planning tools, or if you'd like to see pictures of tools, leave me a comment below and I'll do my best to answer and I'll expand this post with the pictures you request!
There were some great questions during the chat – and we weren't able to get to them all, so I plan to do a few follow up posts with some pictures!
I'll expand more on the question of how to begin introducing and handing over planning/time management to your older kids…with a few insights on young men.
Where do I plan…and when do I plan?
Do you plan an entire year or only seasonally?
How do you prioritize what needs to get done each day?
How do you deal with interruptions to your plan?
Do you never feel behind when the lesson plan doesn't happen?
How do you decide what to let go? What to reschedule? When to press on?
How do you stay focused on the day-to-day plan?
Dawn does a lot of seasonal menu planning?  Do you have a master list of menus?
Have you ever struggled with putting the list first over people?
How do you deal with other mommy friends who find your planning personality intimidating?
I'll link follow up posts from here so that this post can remain the starting point – and we can continue our conversations about planning!