Summertide Menus: Chicken and Pepper Jack Fajita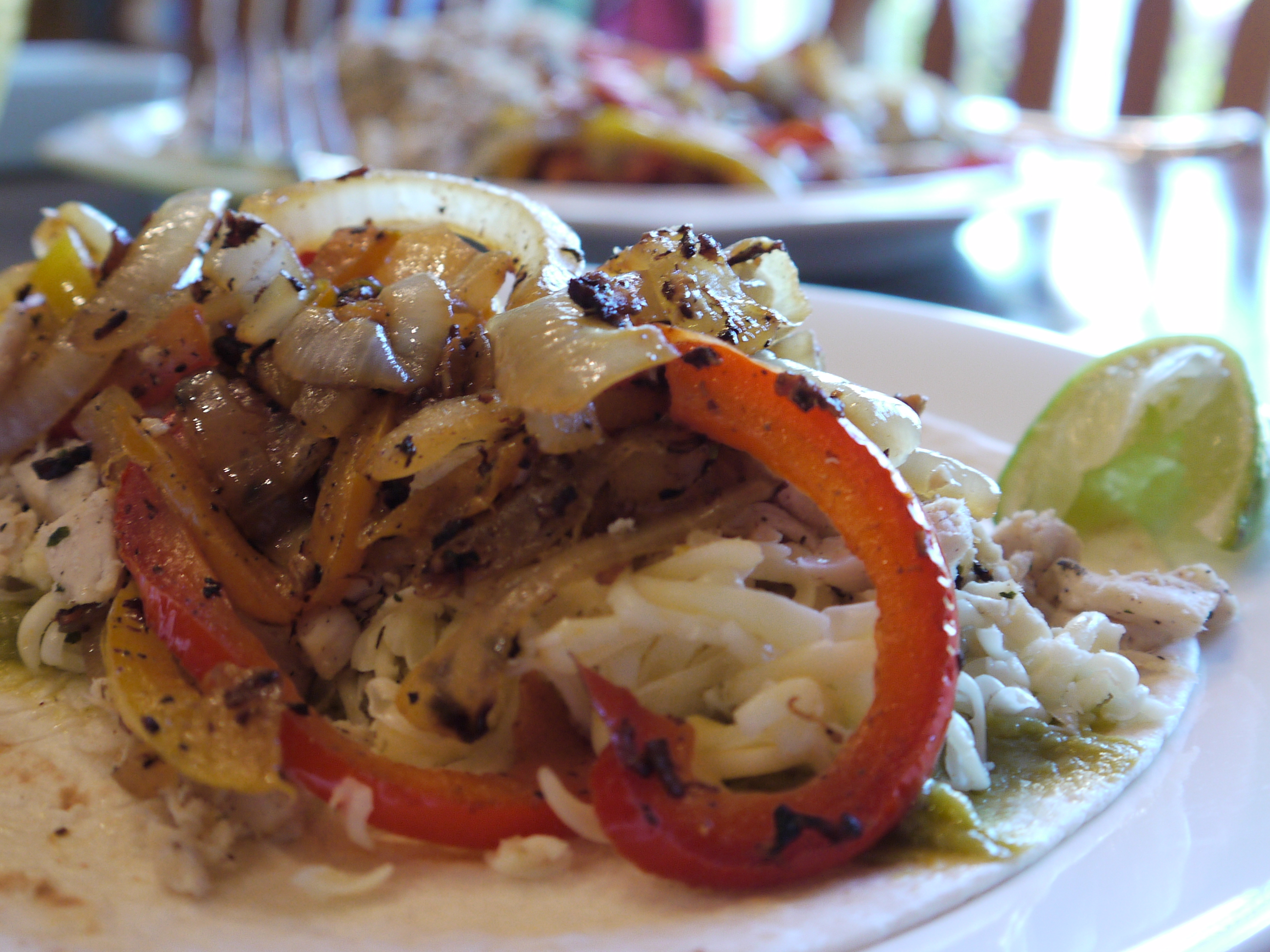 I have been meaning to post some yummy recipes from my menus that we've enjoyed lately!  This has been a busy graduation week here – delightful though!  Since the week was busy getting ready for graduation (and I missed this week's CM Teaching Tuesday post) I thought it would be fun to throw together a quick post full of pictures of a fabulous and simple meal from my summertide menu!  This is based on a recipe I found on Pioneer Woman – Chicken Quesadillas.  Friends, this could not be simpler to make!!  It takes very little time (especially if you use the shortcuts I'll mention below).  And it really brings big flavors!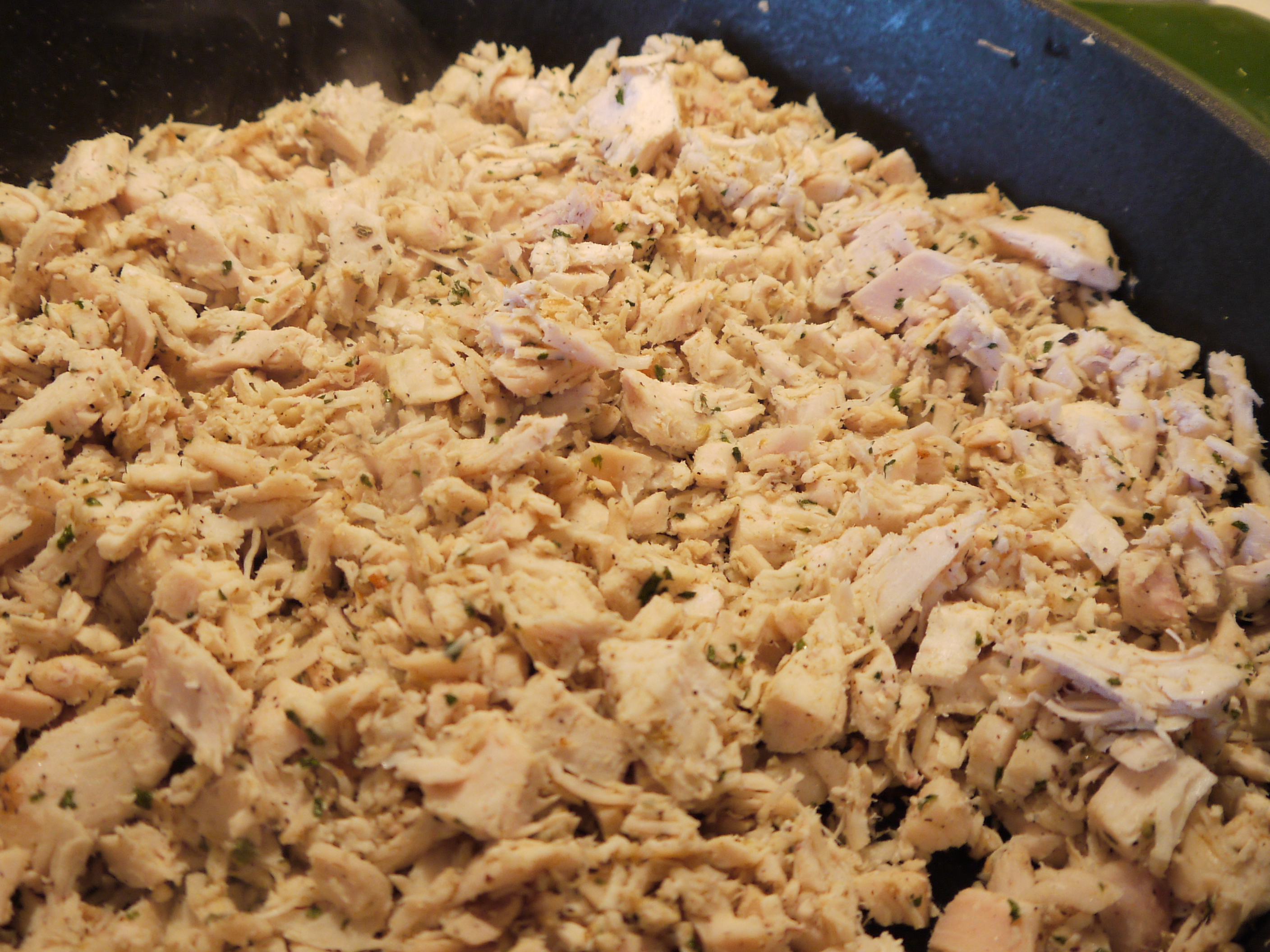 Start with shredded chicken breast.  I don't know how much to tell you to use – because…to make this ridiculously easy for me, I use the package of shredded Rotisserie chicken breast I pick up at Costco.  My stars!  Love that shredded Rotisserie chicken!  Toss your shredded chicken breast into a very hot cast iron skillet that has just enough butter to cover the bottom of the pan (a cast iron skillet browns things so nicely, but if you don't have one, just use a good stainless saute' pan).  Season your chicken with a little salt, pepper, oregano, cilantro (add some fresh cilantro if you have it!), cumin – or if you like, season with taco seasoning like the recipe calls for.  Remove the chicken to a bowl after it has browned.  Leave all those fabulous brown bits in the bottom of your pan!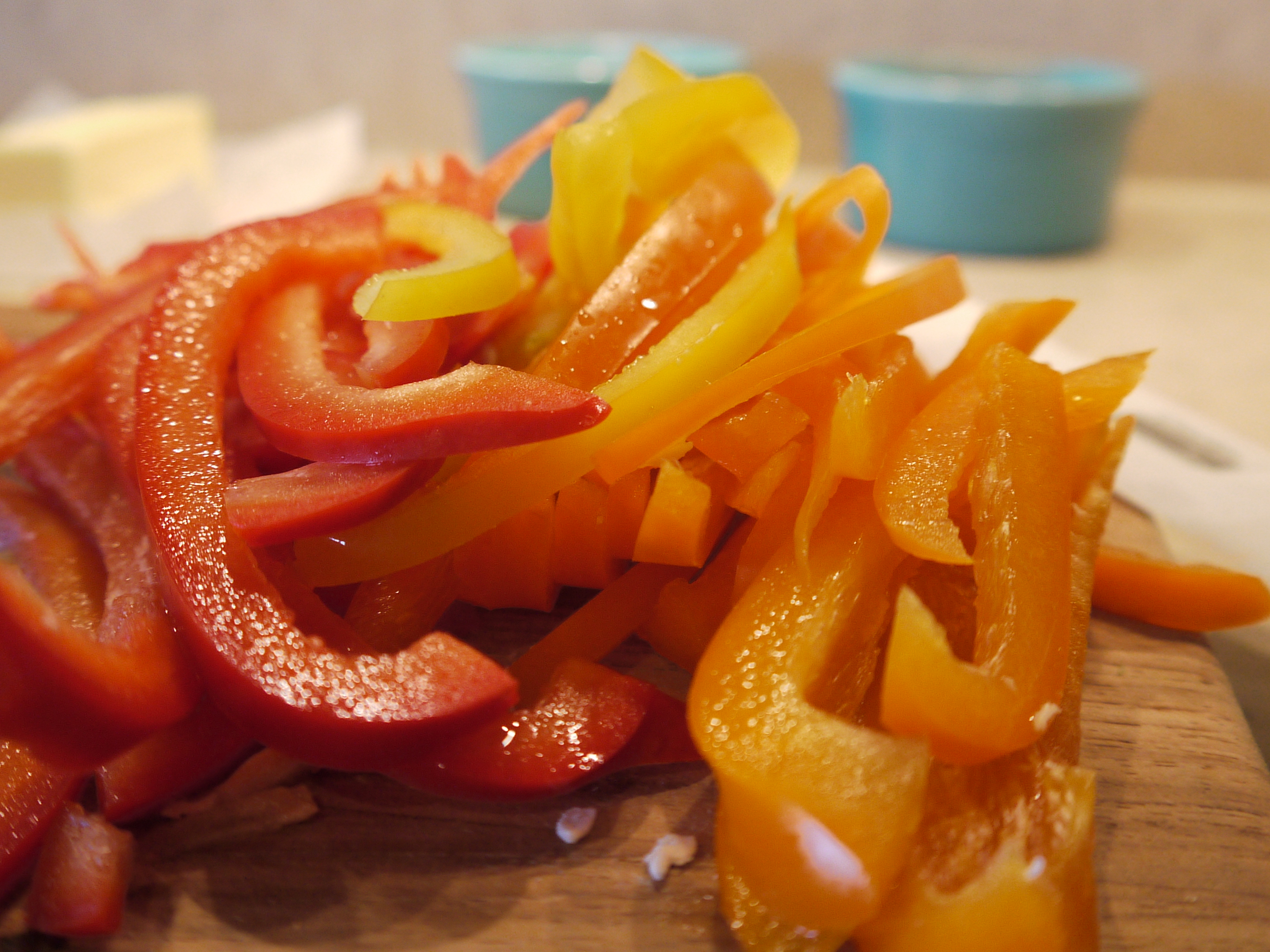 Slice some beautiful red, orange and yellow bell peppers along with a large onion and add a little more butter to your hot pan.
Toss in all the sliced peppers and onion and salt.  The steam from the browning veggies will deglaze the pan and pull all those yummy brown bits of flavor up!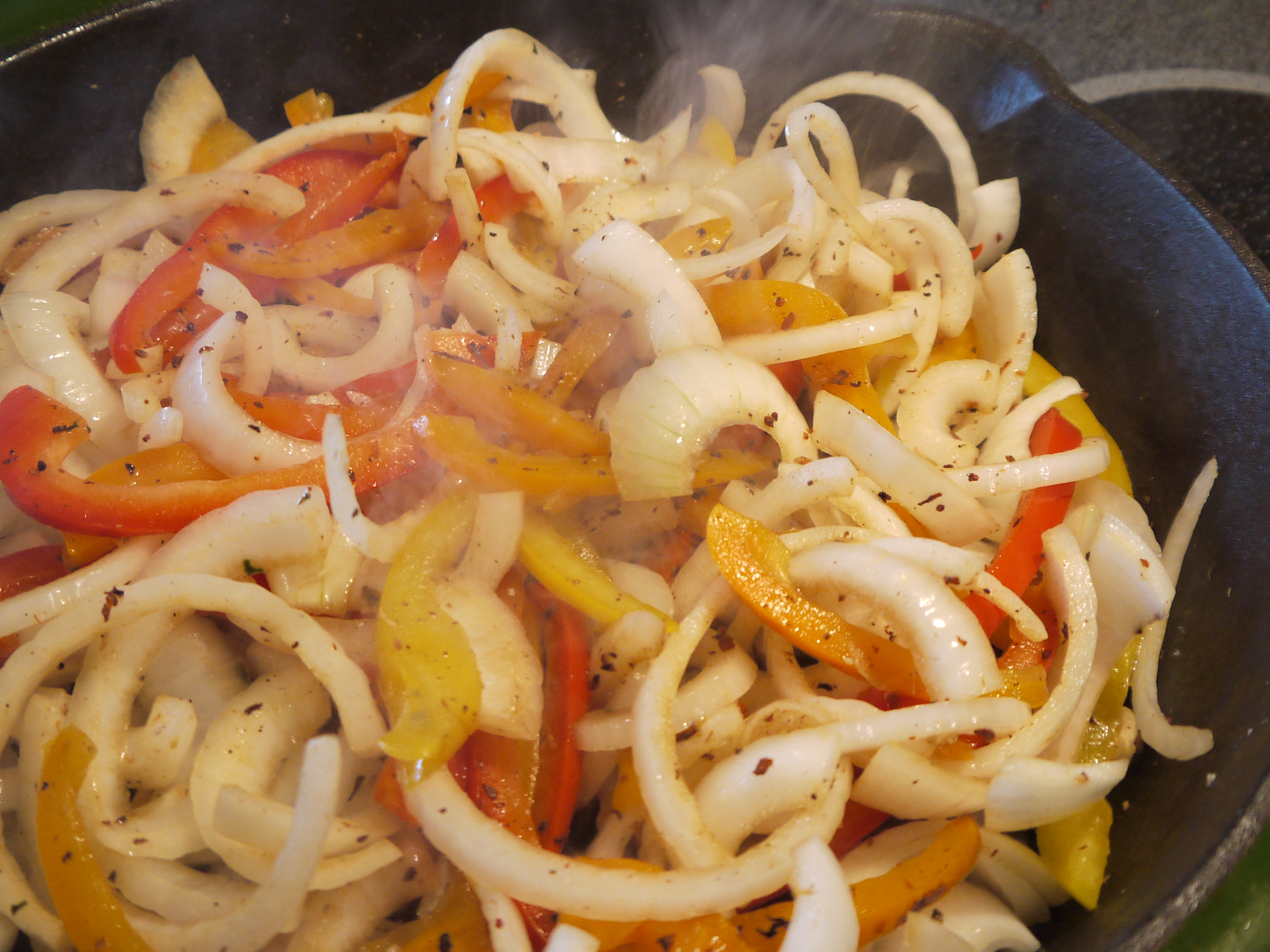 Keep stirring until everything is nicely browned and sauteed.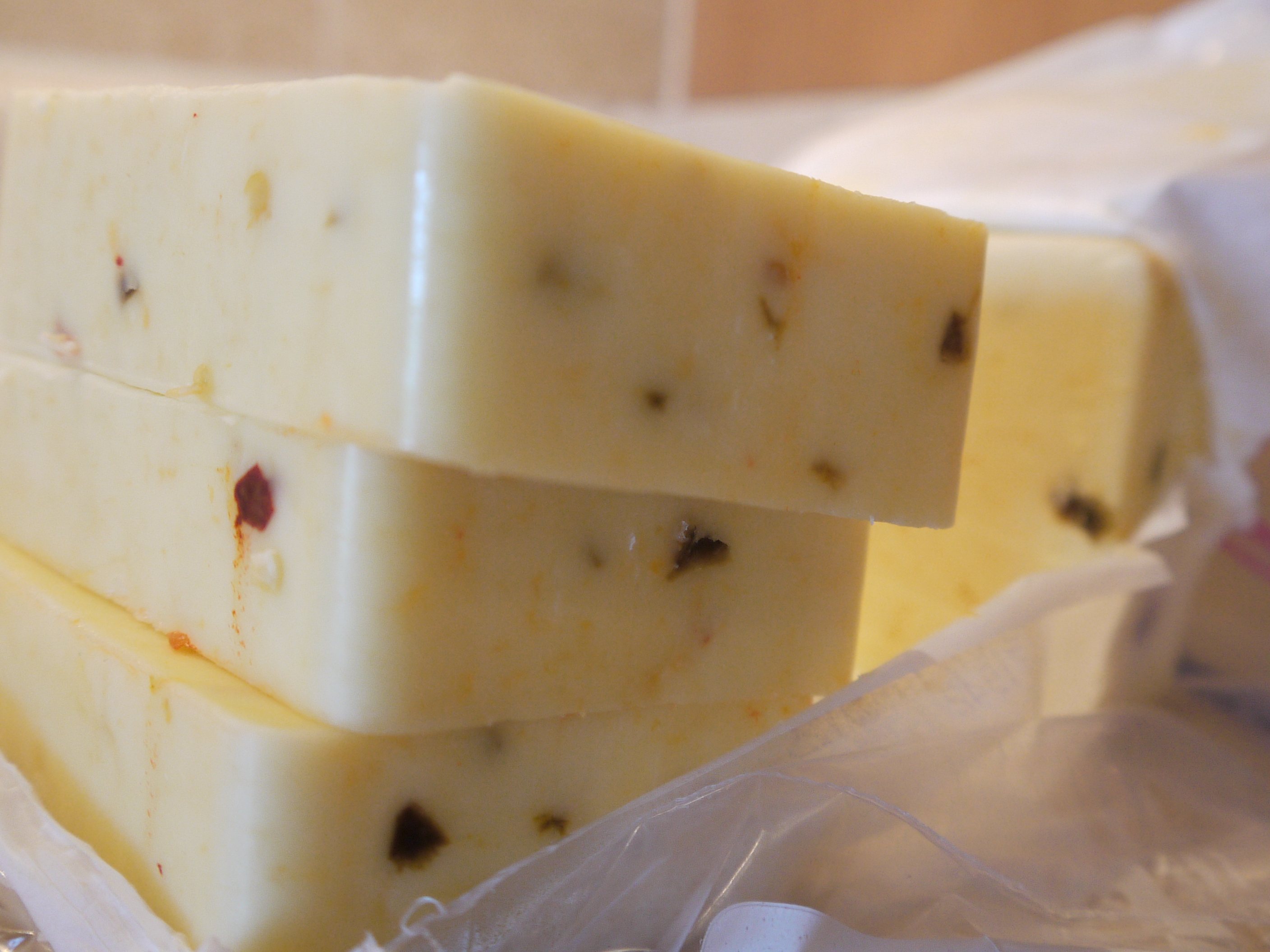 Grate some Pepper Jack cheese and set it aside for layering on your fajita.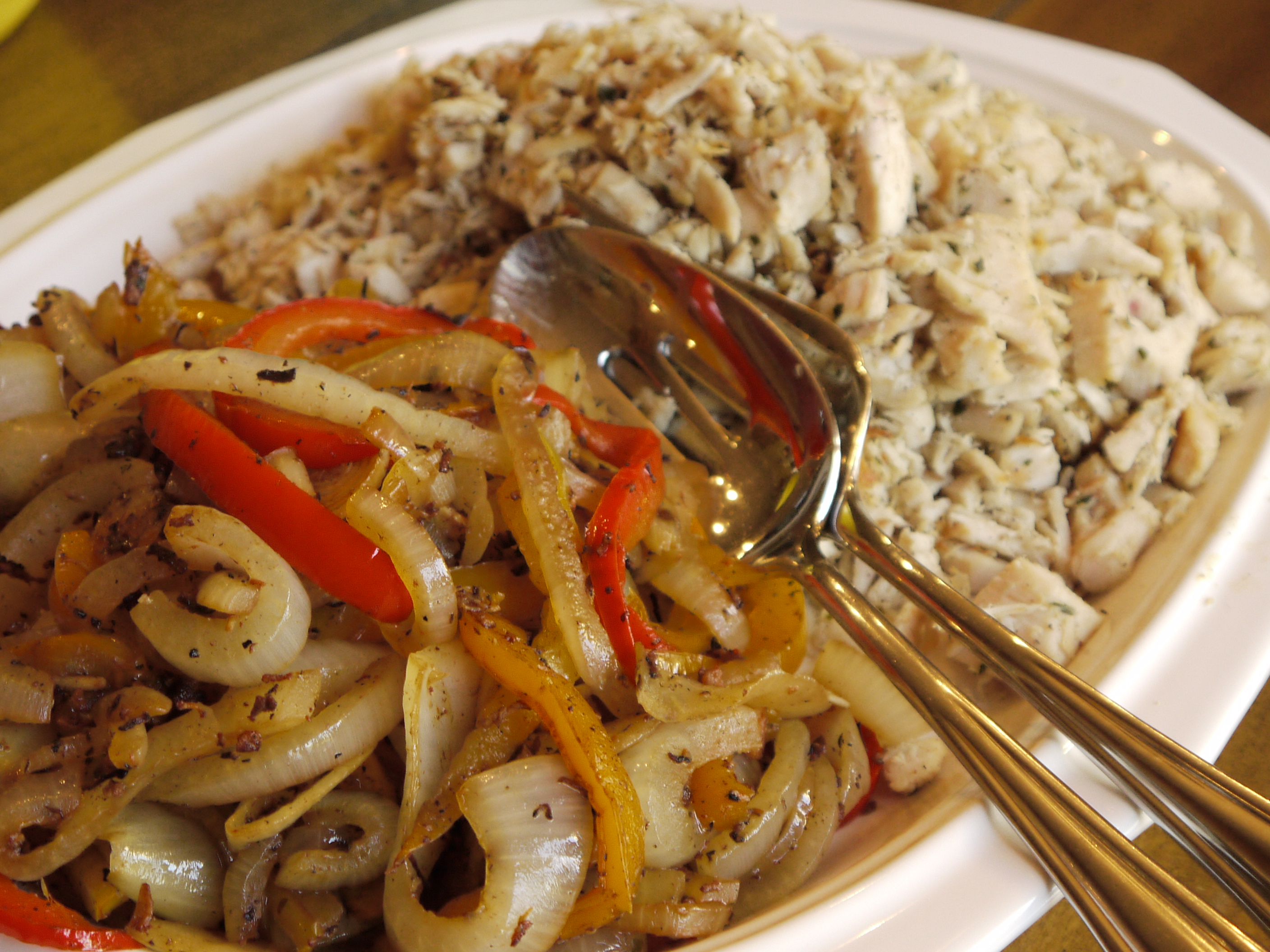 Oh my stars – this is so yummy!!  I set my peppers and chicken on a big platter so we could serve ourselves.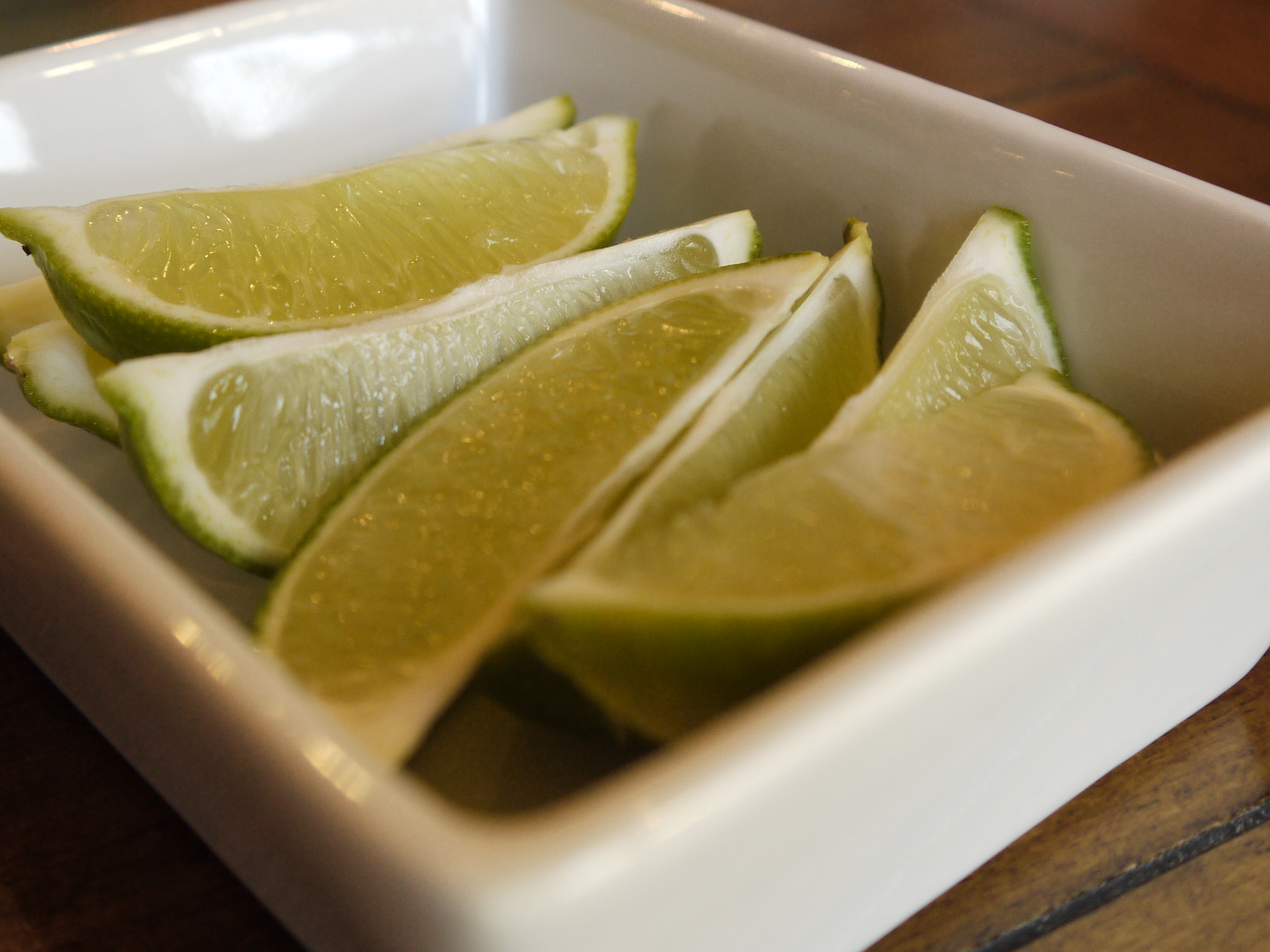 Cut some lime wedges for adding to the top of your assembled fajita – the little splash of lime adds such a brightness to all the flavors!  You won't regret it!  Layer the Pepper Jack cheese, chicken, peppers, and add some guacamole if you've got it.  Roll it up…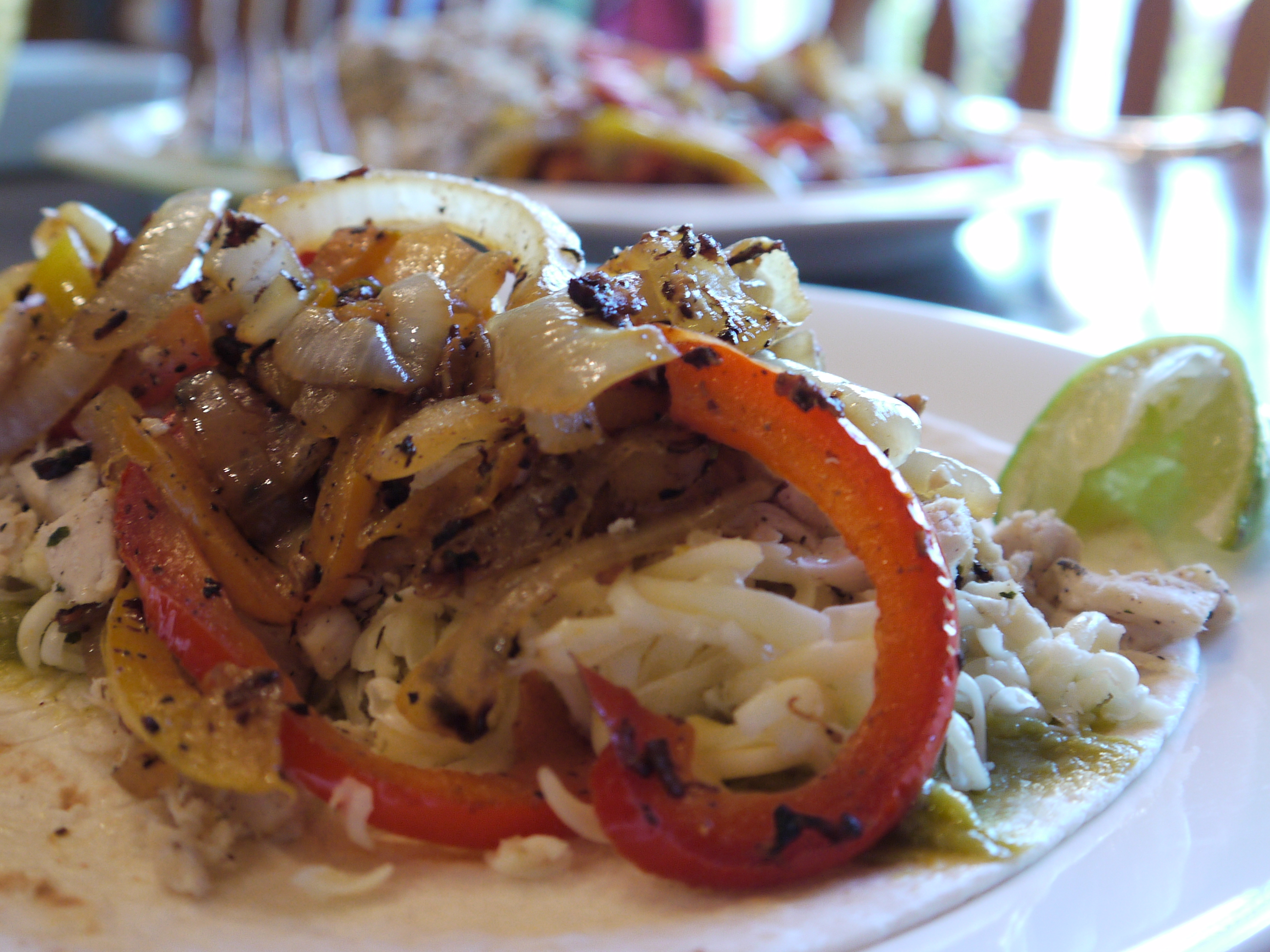 Happiness!  Summer on a plate!  Ree's recipe makes these as quesadillas, which I tried the first time I made it, but it got so cumbersome with all that cheesy-peppery-oniony-chicken-happy-goodness…that I couldn't flip it or move it off the griddle.  It was good though!  So, the next time I made this, we just rolled it up in a tortilla and it was much easier to assemble and eat!