Inspiration for Spring Menus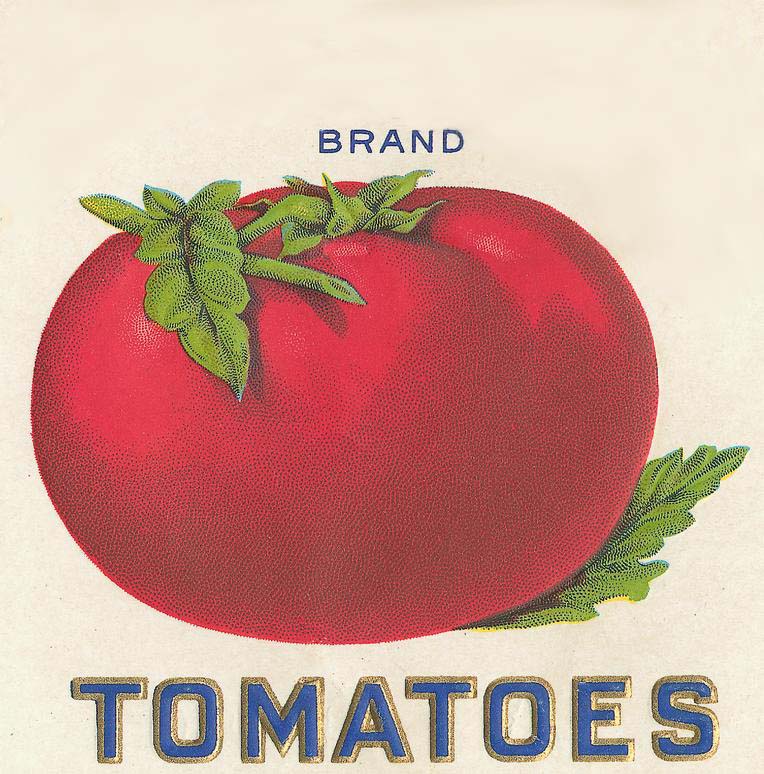 It's been a rainy day here – perfect for sitting down with my recipe index and favorite cookbooks and finding some inspiring recipes to add to my master spring menu listing!  With late spring we enjoy lighter meals, and look to take advantage of the plentiful seasonal fruits and veggies around here.  I spent the morning at the farmer's market yesterday and already the strawberries here are lovely as well as the tomatoes, green onions, and basil!   Inspired with the lovely seasonal offerings and my afternoon of work, I thought I'd share what I came up with!
The following represents my master seasonal menu.  I'll use this list throughout spring and early summer at which point I'll work on a different master menu list to reflect those seasonal offerings.
Each week, I sit down with my planner for the week and choose 7 meals from this master menu list to prepare for the week.  I add in breakfast and lunch ideas as well.  One additional and very helpful category I have listed are my *panic meals*!!!  These are exactly what you think they are – meal ideas for when I've failed to start dinner or we're running and I need something super quick and super easy with ingredients I always have on hand.
(Many recipes listed below were found in Ina Garten's Barefoot Contessa
cookbooks.)
Meatless Meals
Meat Meals
Lunches and Panic Meals
Breakfast
Vegetables, Salads, and Sides
Desserts
I thought it might be fun to share a few of my favorites!  I apologize if I've shared them before!
Bruschetta – Great atop angel hair pasta or chicken breast cutlets as well as toasted croutons or french toast!  Make ahead and allow to sit in the refrigerator overnight.  The flavor deepens the longer the bruschetta sits!  Delicious!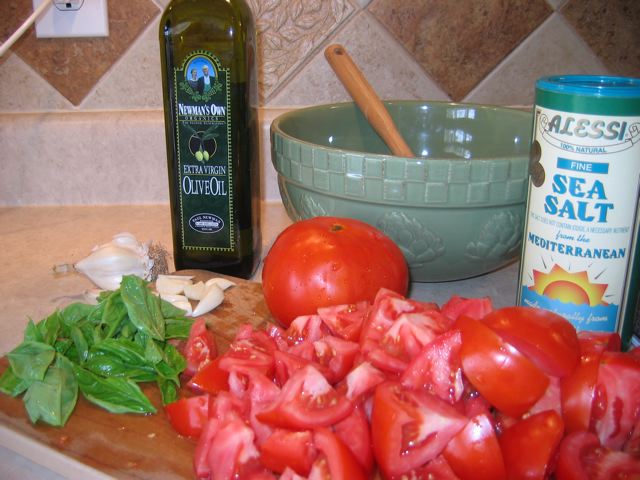 :: 4 large tomatoes – Roma tomatoes have a great flavor in bruschetta, but use any fresh tomato!
:: 6 tablespoons minced fresh basil
:: 4 garlic cloves
:: 2 tablespoons good olive oil
:: 1 teaspoon salt
:: 1/2 teaspoon pepper
In food processor, process basil until finely minced and chopped.  Add garlic.  Cut tomatoes into large chunks.  With food processor on, drop tomato wedges into processor.  Add salt and pepper.  Process until tomatoes are chopped, but not so much that it becomes soup!  Taste frequently – add salt or olive oil as needed to taste.  Be careful not to add too much garlic as this can give the bruschetta a bitter taste.  Refrigerate overnight for best flavor development.
Baked Mostaccioli – This is such an easy dish to make! For a little variety, substitute ground sausage for ground beef, or add cottage cheese or black beans.  Mostaccioli is a type of pasta – I substitute whatever I have on hand!  Penne works great!
:: 1 pound ground beef
:: 1 package of mostaccioli pasta, cooked & drained
:: 1 jar of spaghetti sauce (I make my own with spices, herbs and 2-3 cans tomato sauce)
:: 1 cup of salsa
:: 1 1/2 cup shredded sharp cheddar or mozzarella
In a large heavy pot, brown beef.  Stir in cooked pasta, spaghetti sauce and salsa.  Transfer to greased 13 x 9 dish.  cover ad bake at 350 for 40 minutes.  Uncover and sprinkle with cheese.  Bake another 8 – 12 minutes longer or until cheese is melted.
Tomato, Mozzarella, Pesto Sandwich – This is a perfect light sandwich!  Prepare in a panini maker, or grill in a heavy cast iron pot!  Simple and easy for a quick before baseball meal!   (Credit: Barefoot Contessa at Home)
:: 2 large fresh tomatoes
:: 1 ball of fresh mozzarella
:: 12 slices of a good bread (white bread is called for, but any substantial bread would be great!)
:: 1 cup of pesto
:: salt
:: butter
Slice tomatoes and mozzarella 1/4″ thick.  Spread each slice of bread evenly with pesto.  To the bread, add a layer of tomato, then mozzarella.  Sprinkle with salt.  Close sandwich and butter the top and bottom sides of the sandwich.  Grill on panini machine or on hot cast iron skillet for 2-3 minutes.  Cut in half – serve warm.
Hash Brown Casserole in Slow cooker – I clipped this recipe from a local magazine. It makes a great breakfast!
:: 1 pound ground turkey sausage
::  1 medium onion, chopped
:: 6 cups frozen diced hash brown potatoes (do not thaw…note – I don't measure, I just use an entire bag of hashbrown potatoes.  You could also peel and grate your own!)
:: 2 cups shredded cheddar
:: 1 medium sweet pepper (optional)
:: 1 dozen large eggs
:: 1 12 ounce can of evaporated milk (you could substitute whole milk, but the evap milk adds richness and works great in this recipe!
:: salt and pepper – about 1/4 teaspoon each
In a large skillet, cook turkey sausage and brown onions.  Spray or grease the inside of a large dutch oven or slow cooker.  Add sausage, onions, frozen potatoes, cheese and sweet pepper.   In a medium bowl whisk eggs together with evaporated milk and salt and pepper.  Gently pour over sausage mix.  Cover and cook on low heat for 6-8 hours.  Remove cover; let stand 15 minutes before serving.
**Variation** Add ingredients as described to greased 13 x 9 pan and bake at 350 for 45 minutes – 1 hour…or until egg mixture is set.  Top with a bit more cheese if desired.
Lemon Cream Cheese Bars – Does this need an intro? INCREDIBLE!
Crust
:: 2 cups All Purpose flour
:: 1/2 cup confectioners sugar
:: 1 cup butter, chilled and cut into chunks)
Mix ingredients until mixture starts to stick together. Press into ungreased 13 x 9 dish. Bake at 350 for 14-16 minutes (check crust after 10 minutes – prick with fork if it puffs up)
Cream Cheese Filling
:: 1 package cream cheese
:: 1/2 cup confectioners sugar
:: 2 tablespoons flour
:: 2 eggs
:: 1 teaspoon vanilla
Mix until smooth and creamy. Pour over crust. Bake for 6 – 7 minutes or until filling is slightly set.
Lemon Filling
:: 4 eggs
:: 2 cups sugar
:: 1/4 cup All Purpose flour
:: 1/4 cup lemon juice
Mix eggs, sugar and flour. Gradually add lemon juice and mix about 30 seconds. Pour over cream cheese layer. Bake 14 – 16 minutes. (Filling may puff up while baking, but will fall when removed from oven.
Sprinkle with confectioners sugar if desired.
Bonus – Tea Party Fare: Cucumber sandwiches – These were a huge hit at our last tea party! They're so simple, but so very delicious! Make several and don't skimp on the white bread! Perfect with fresh lemonade!
:: 2 or 3 fresh cucumbers, peeled, sliced and seeded
:: 1 loaf of Pepperidge Farm white bread
:: 1 package cream cheese at room temperature
:: dill – optional, but yummy!
Gently spread cream cheese on both top and bottom slices of bread. Layer cucumbers on cream cheese and sprinkle a little dill if desired. Close sandwich and trim edges. Cut with a very sharp knife to get clean, pretty edges. Sandwiches should be small – so, one sandwich quartered in triangles or in rectangle thirds works well. Refrigerate until you're ready to serve!
---
Hope you enjoyed a peek at my spring menus and that you're enjoying your own time in the kitchen planning spring menus for your family!