Elementary Living Science Resource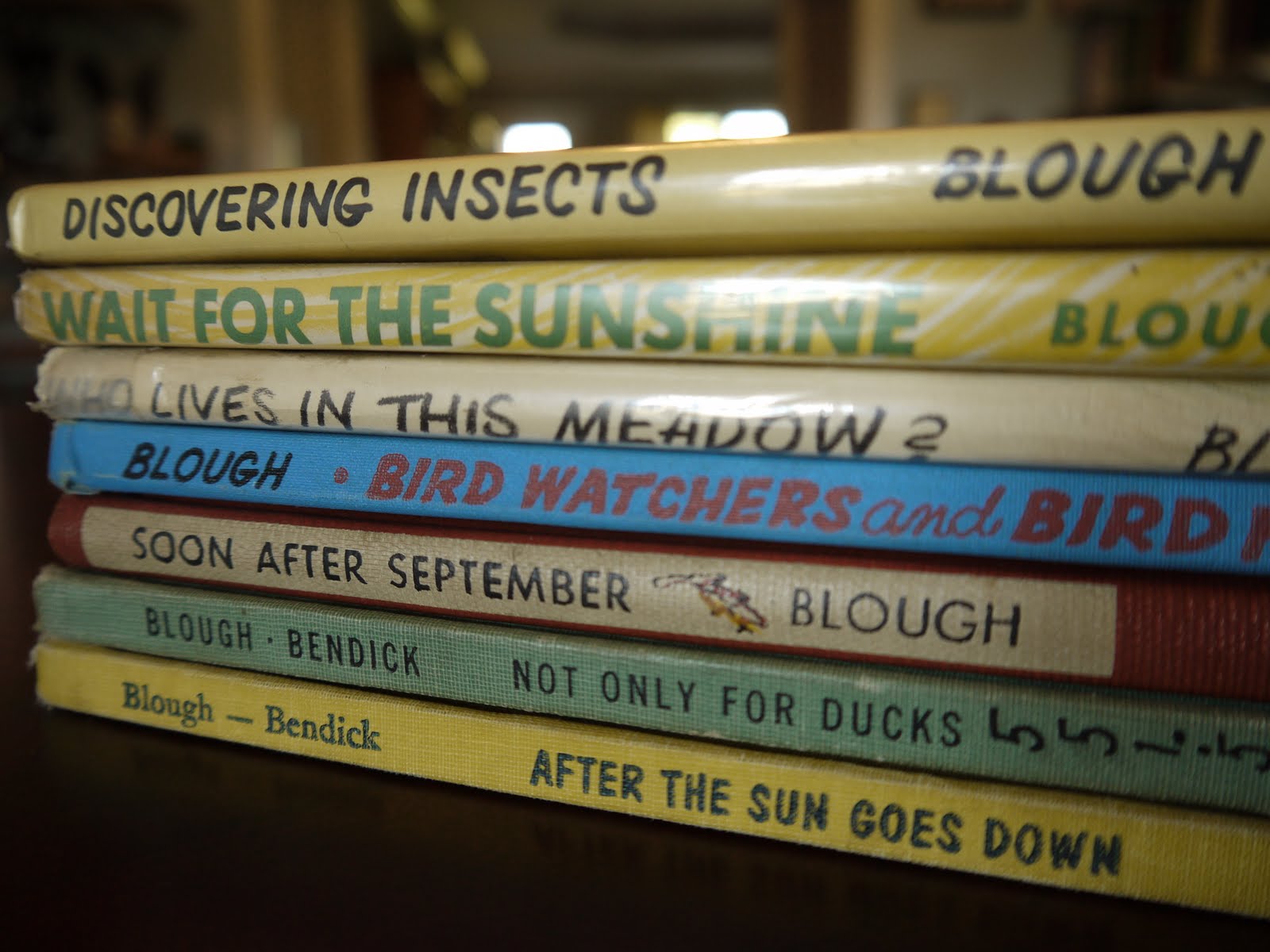 I'm so thrilled to let you all know about this series of books authored by
Mr. Glenn O. Blough
and delightfully illustrated by
Jeanne Bendick
!  They are all out of print now, but they were very easy for me to find and purchase used very inexpensively.  They may still be in your library system, so do check!
I discovered one of the books quite by accident and it didn't take me long to realize that it was a treasure.  Inspecting the book closely I came across a list of other books by Mr. Blough and set out to add to our collection.  I've been adding and collecting this series and finding them to be utterly fascinating and engaging…and so have the children!  The illustrations are informative, delightful and detailed and the writing is simple and engaging while still conveying a fantastic amount of scientific information!  What a treasure!
Each of these books is what I would consider a picture book, but they are not a one-time-sitting picture book, the reading of them stretches out over a longer period of time quite naturally.  They're something between a picture book and chapter book – a pic-chap-book?  In any case, they work wonderfully when read a few pages at a time, a little each day, over a few weeks.
Fair warning:  this book would be overwhelming and you'd lose so much of the treasured information if you plowed through them too quickly!  You'll want to have time to digest, to quietly consider, to observe in your own setting, to complete the inspiring and simple projects.  Which is why a few of them (3-4) would be perfect for an entire year worth of elementary science!
These books engage and capture everyone in my home from 6th grade down to the 3 year old (who is so adorable as she perfectly repeats the life cycle of a butterfly!!), and truthfully, even the 10th grader finds them fascinating!  That's a living book, folks!  Having said that, they live on my 2nd grader's lesson plans, and they are really perfect for this age, I think.  I'd say that they are most well-suited to students from 2nd – 5th grade.
You could certainly read these alongside any other nature or science living books, and there are a wealth of picture books that could be read in one sitting which would be lovely complements to this series.
Here are the books in this series that are authored by Mr. Glenn Blough and illustrated by Jeanne Bendick:
Seasons:
Animals:
Plants:
Insects:
Rain (plants, animals, ponds, roots)
with pictures by Gustav Schrotter:
illustrated with photographs:
Hope you enjoy getting to know these treasures as much as we have!