Tiny Gadget – Fantastic Help!
I was inspired by Mary Ellen's simple yet
small change
!  I thought I'd share a small change I've made which has been such a help! 
A timer…on my desk…in front of me…at arms reach.  It's a treasure!  And so simple! 
I've tried to time events in our learning with timers in the kitchen…but alas they are…in the kitchen, and therefore, not convenient to me, or require way too many trips in and out which is disruptive to all.  I was looking for a timer that would time multiple events at once, so this Christmas I hinted for a simple-to-use multiple-event timer.  This one
.  Rather expensive, I know.  Lab timers fit my needs best, and I wanted one that could sit permanently on my desk.  My folks have this exact timer…in their kitchen.  LOL!  I have no idea how it migrated from my dad's lab to my mom's kitchen, but there it has lived and functioned for many years, and this Christmas that very timer was wrapped up for me and placed under the tree…along with something else offered as an alternative choice that my mom found that she thought just might fit the bill…
…the American Innovative Klip Vibe Timer
.  (Also available from one of my favorite stores in the entire world – Lee Valley Tools!)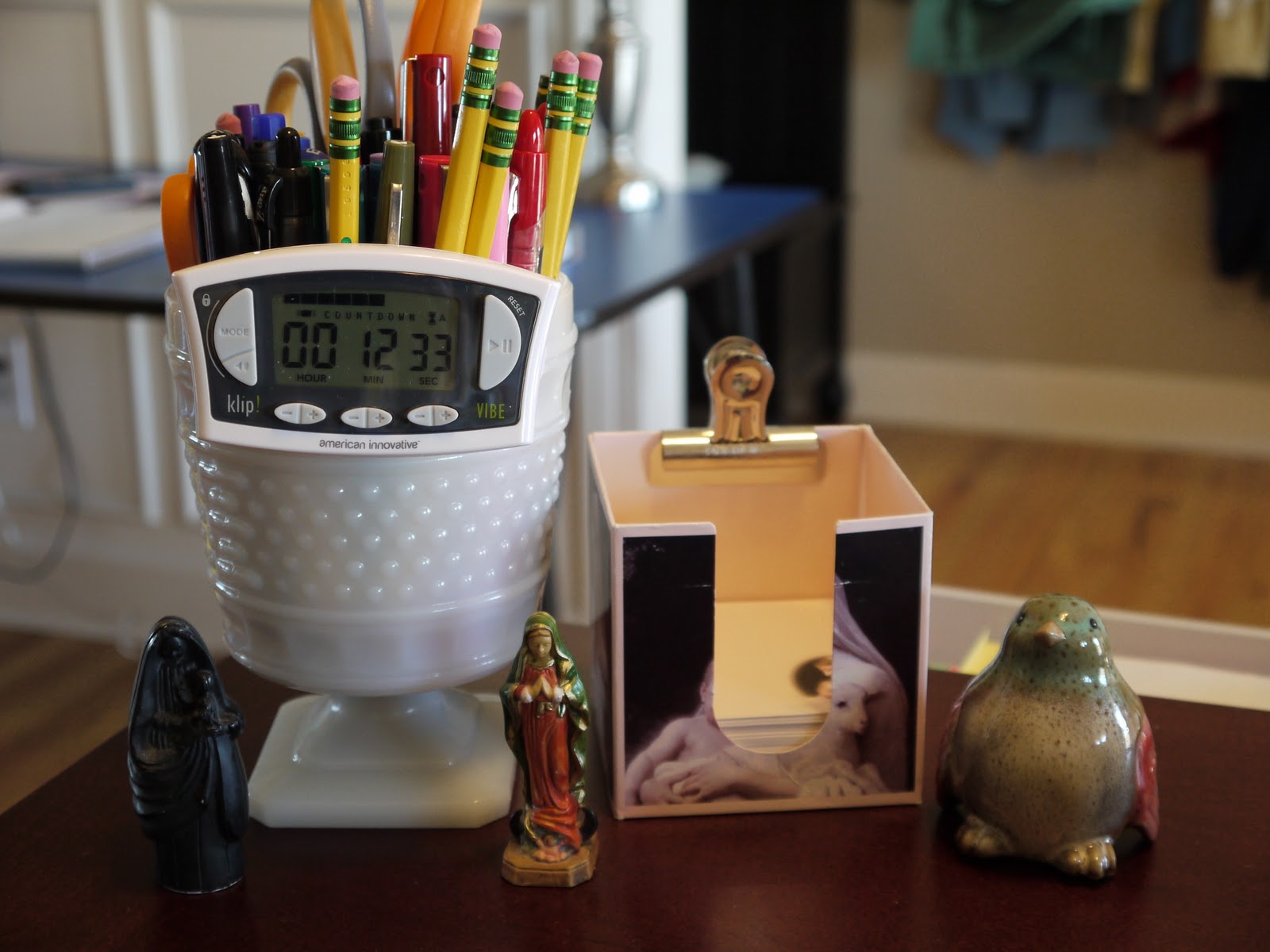 For so long I had dreamt of the lab timer timing 3 events at once sitting on my desk.  Would this alternative fit my needs better?  Mom thought it had some intriguing and helpful features, and Moms know…don't they! 
It is truly quite a useful tool, perched in just the right place, and is perfectly simple to use!
It clips neatly onto my pencil vase.  No extra footprint on my desk.  (It has a magnet on the back as well so that it could easily stay affixed on a magnetic dry erase board.)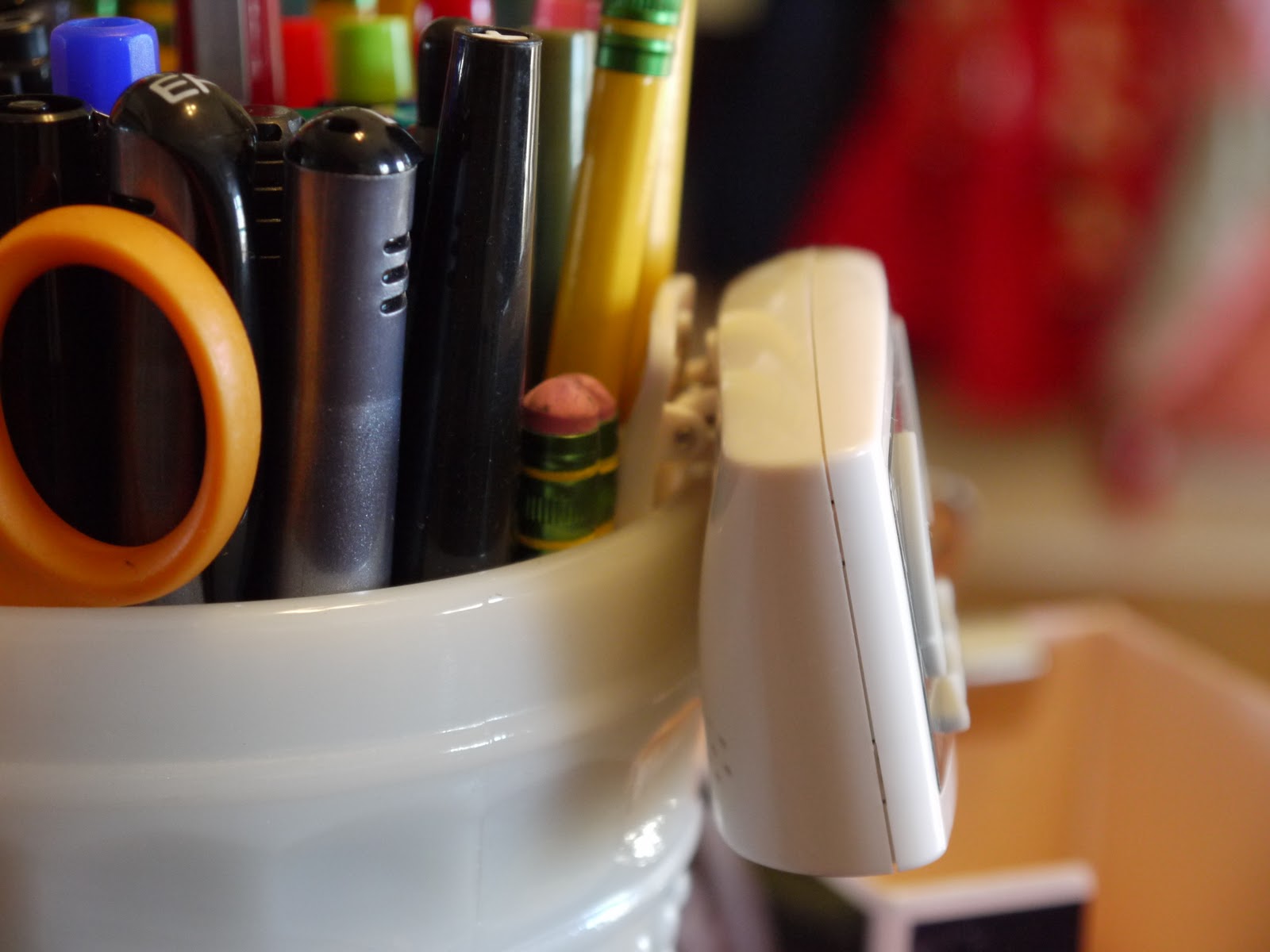 It is easily seen and reached by me, and therefore quite useful!  No more back and forth into the kitchen when I need to time someone…or turn off the timer.
When not being used as a timer or stopwatch, I find I'm really enjoying just having the clock visible.  It's a simple little thing, and unexpected, but I am really enjoying it, finding that I look there frequently if I am in need of the time of day.
It times two events at once – I can time Peanut's use of a computer phonics program, while simultaneously timing another child's work time.
I love having different alert options on this timer!!  It offers an audible alert as well as a vibrate alert which is perfect for quieter times here.  The vibrate mode is just loud enough to be heard in the room, but not obnoxious.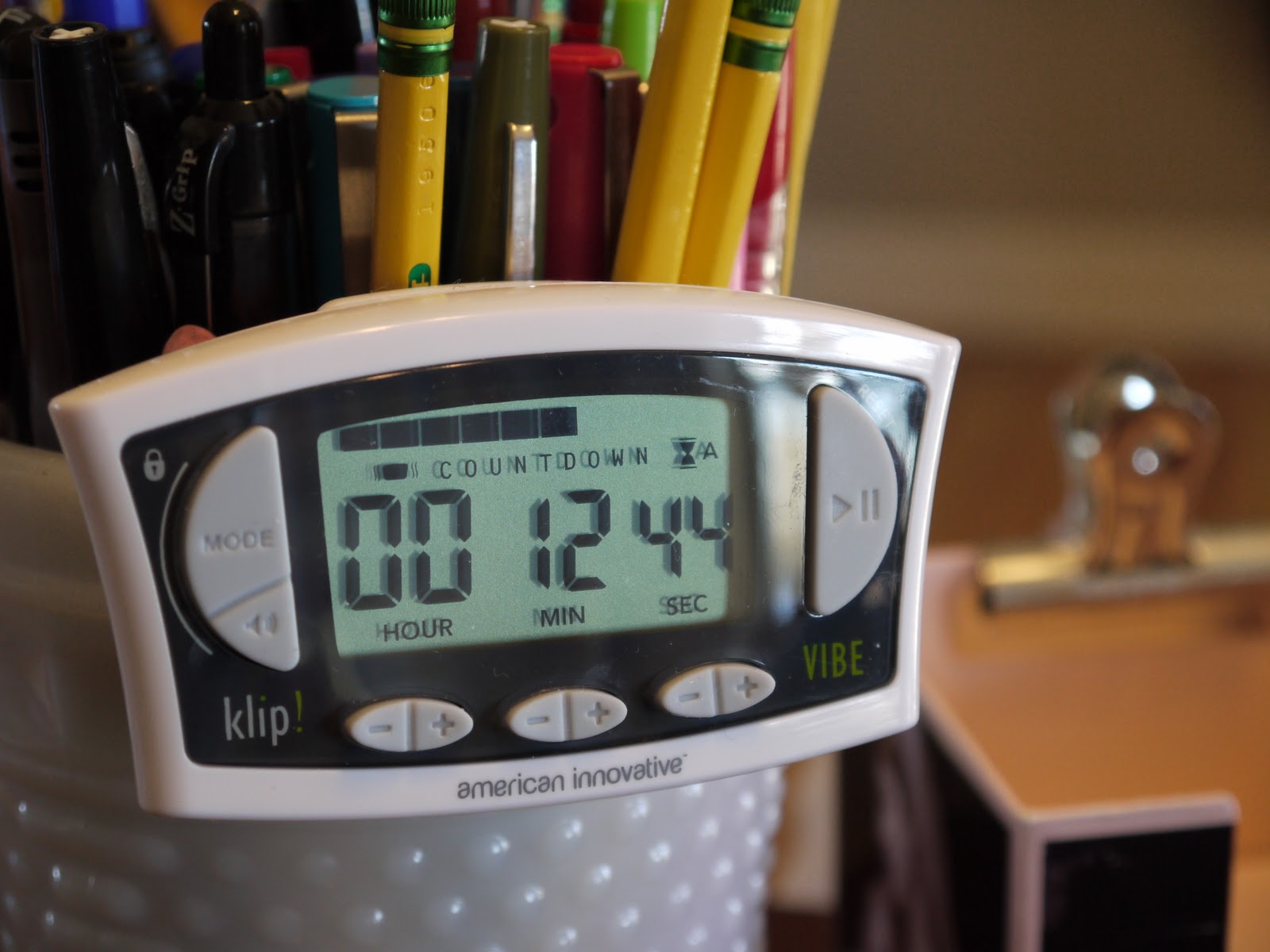 So there you go!  A small change.  Thanks Mom! 
Mary Ellen (and I) would love it if you would share a small change that you're trying and you find useful!