A Favorite Thing – Music Time
This year has been rather full for us!  I have a wide age span in our learning spaces this year, and with older children I've been challenged to carve out moments of quiet with a toddler that does not yet know the meaning of the word.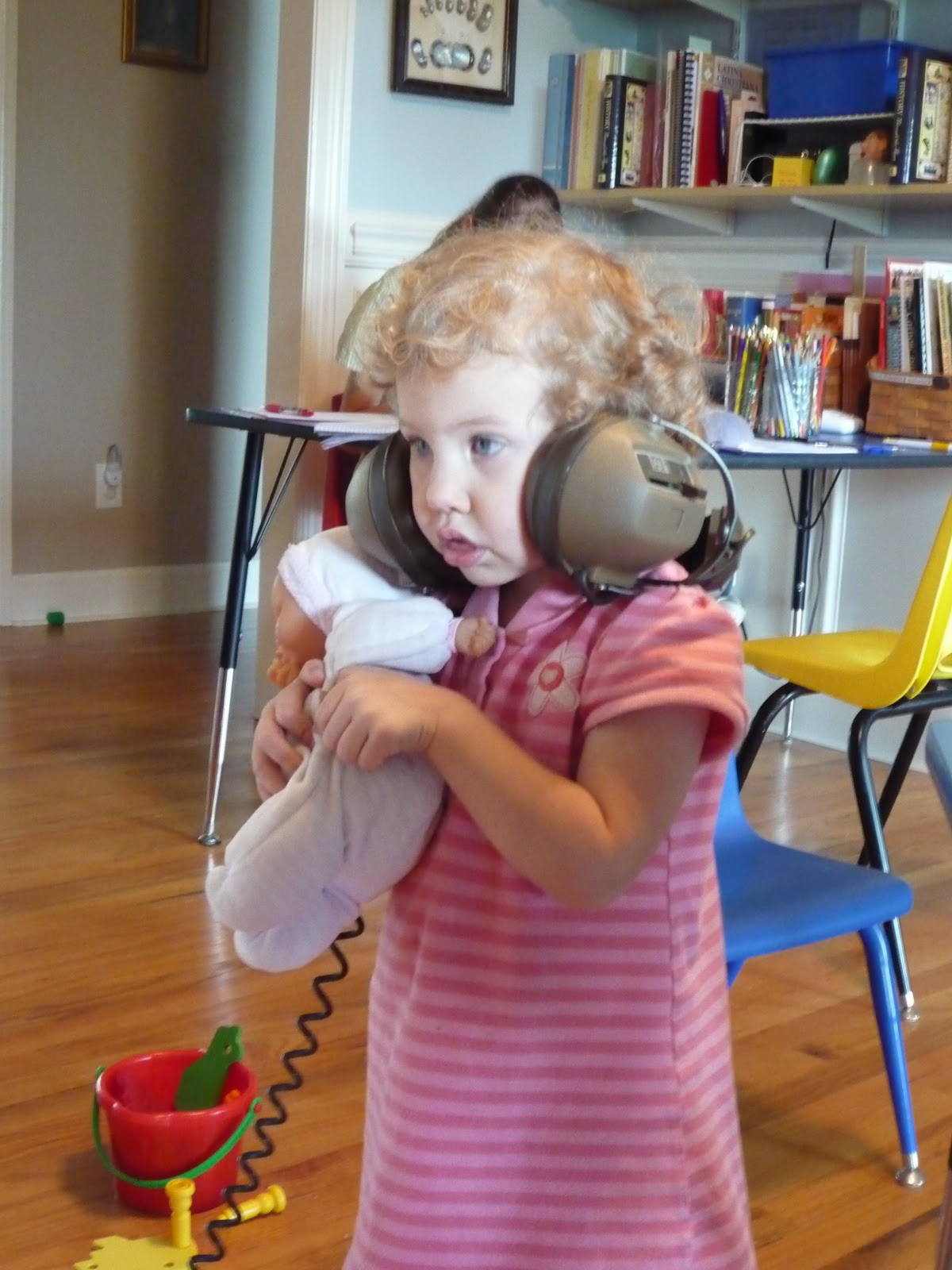 Call me desperate, but I've found help from a unique and unexpected tool…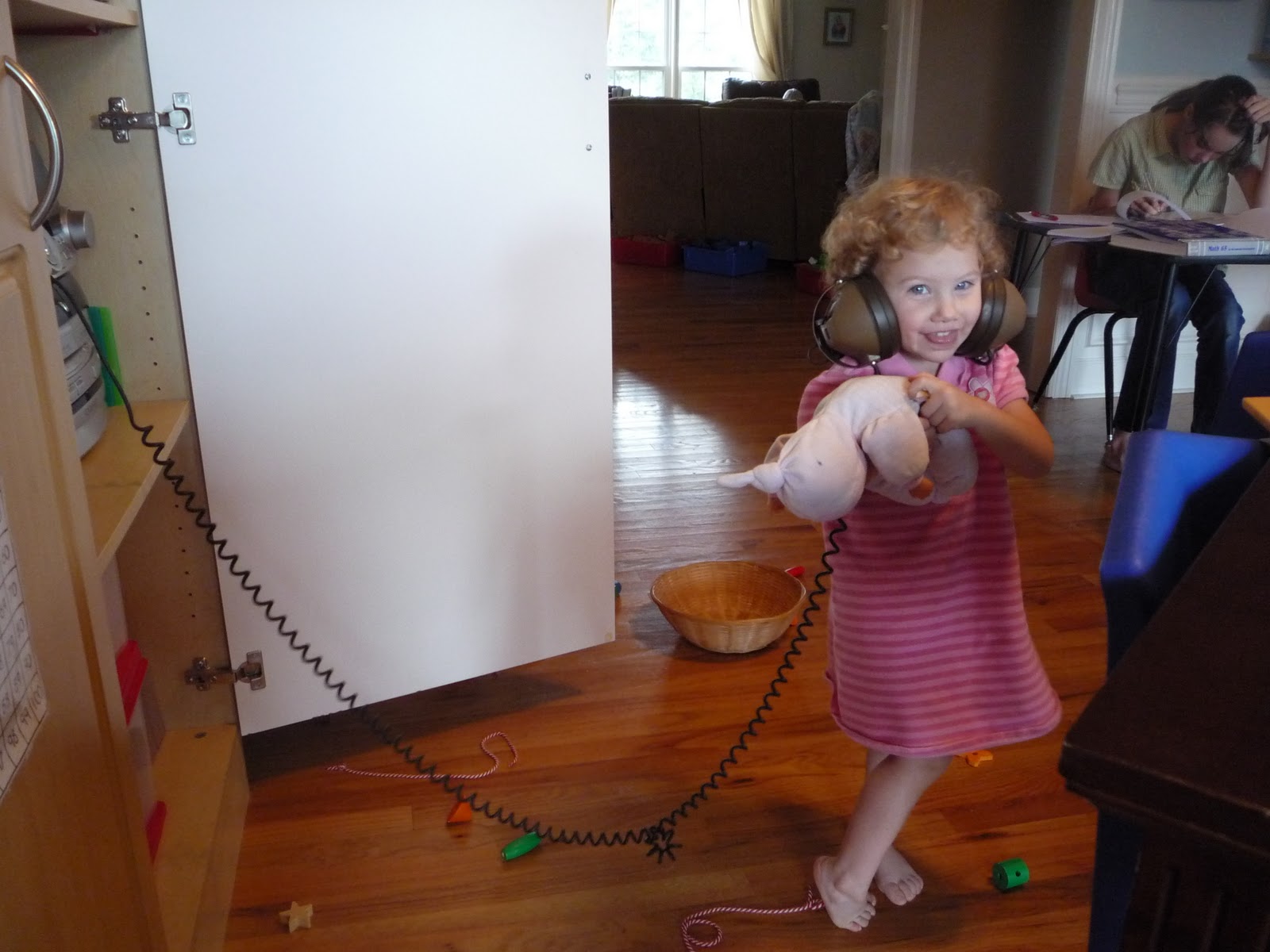 Daddy's
OLD
Headphones and…
Wee Sing
!!!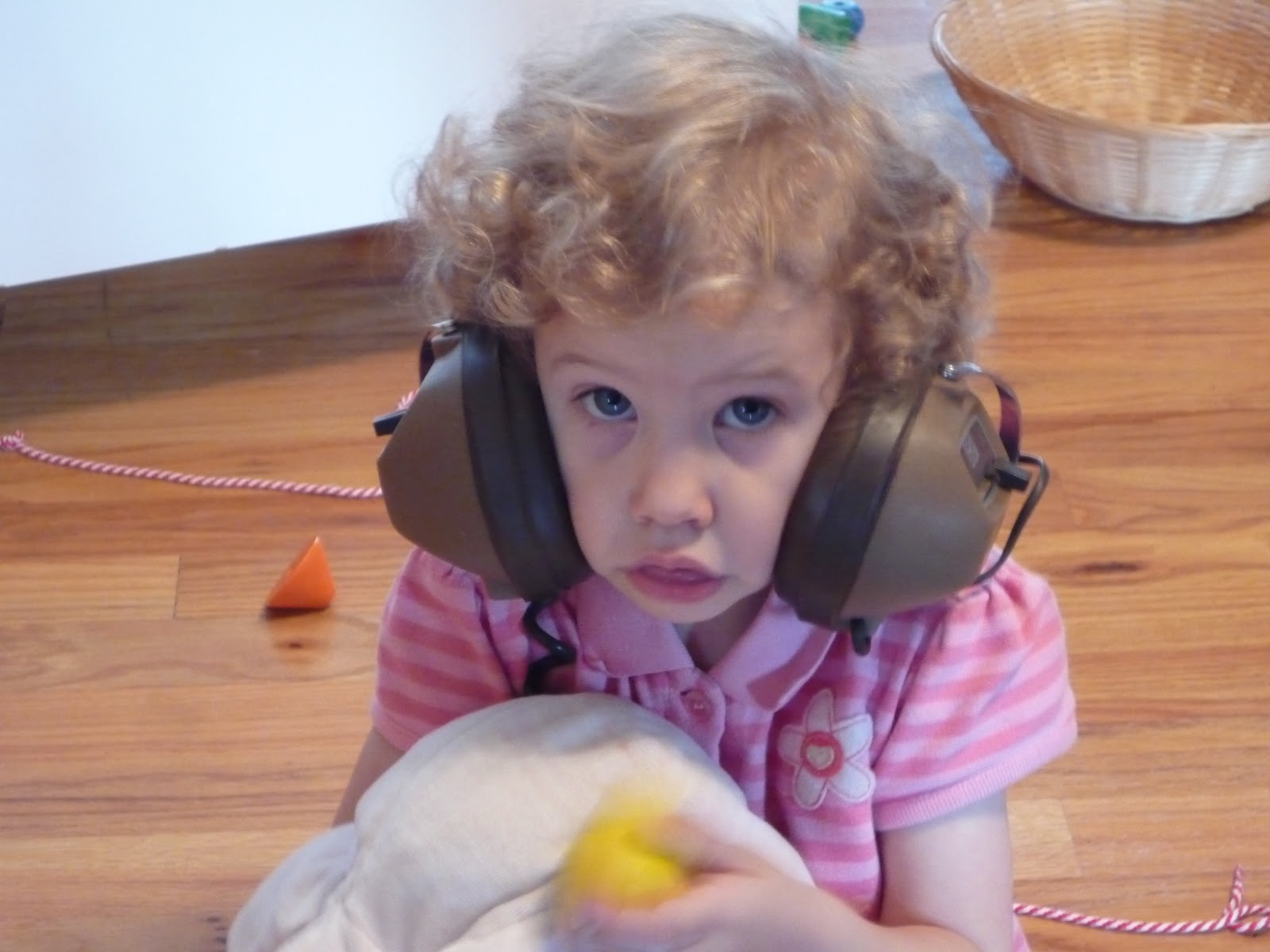 Don't you love those squishy cheeks???  LOL!!!
We've always enjoyed Wee Sing music, but this year I let Sweet Pea, our 9th grader, choose the particular music for the little people for the week.  She started with Wee Sing and it's been such a hit!  Both the 5 year old and the 2 year old love them all!  The following are favorite CD's:
Other Catholic children's music favorites here are:
Our music time is pretty informal…but as you can see, the Doodlebug loves her music time!