Useful and Free Resource: Customize Your Copywork
I have been looking for so long for a program that allows me to customize our copywork.  I used to have a friend in Startwrite, but that was several years ago.  They've since been through a number of wonderful revisions, but none of them work on a mac.  So, if you're a PC user, I would definitely recommend Startwrite, but if you're on a mac, and looking for a program to build your own copywork sheets – you may appreciate this resource: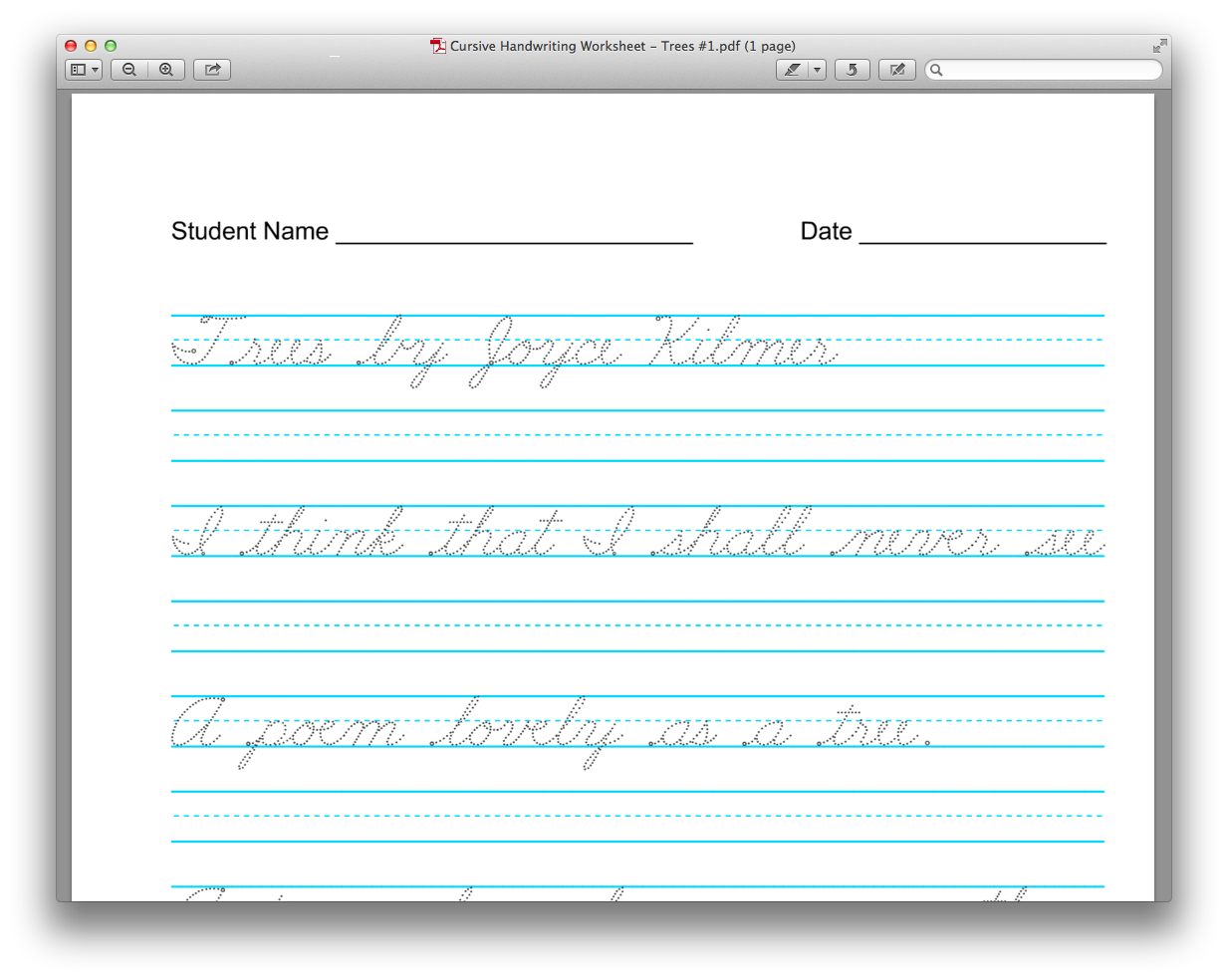 I love this fantastic resource!
It's free!
You can choose writing style: D'Nelian, Print, or Cursive
Enter your own text from your literature, poetry, hymn, folk song, liturgical selections (Introit, Epistle, Gospel) – your choice!  In this way, your copywork is completely customized and in context with your day and your child's lessons.
I can happily assure you that the cursive font is connected!  There are no sharp disconnections between the cursive characters.  This used to be elusive in the world of customizable copywork sheets – but it now means the cursive copywork can have the proper smooth flow.
Choose the font size, line height, paper orientation, even the line colors!
Preview in real time so you can see how your copywork sheet looks.
I like to write a line of text, and then skip a line, so that the child can copy their own work directly under the correctly formed lettering on the sheet.
Here's a tip: If you simply delete the text in the Step 1 box ("Handwriting Practice For…") you will eliminate that text on the top of the paper and it gives you more room for your copywork text.
I usually choose the "paragraph" option.
I can save my worksheets by going to the Print option, and then choose save as pdf.  I have created a folder on my desktop for our worksheets.
I keep the site bookmarked on my toolbar for easy access.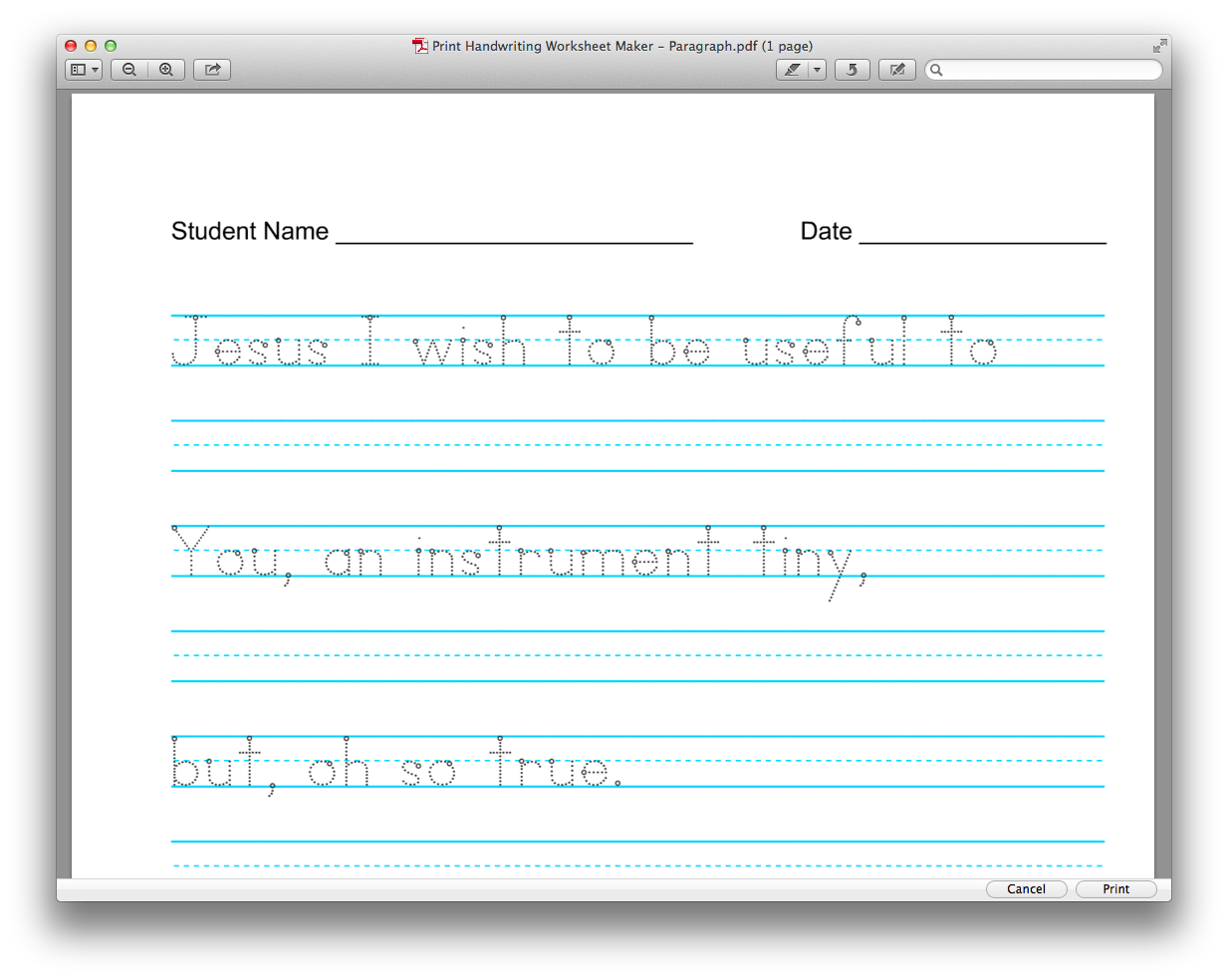 I like to print my copywork sheets a week at a time, choosing selections, typing it in, and printing so that I can include copywork sheets on the child's clipboard right under their weekly lesson plans. However, sometimes a child chooses a copywork selection and it only takes a minute to build a sheet and print.  I only use tools like this for children building letter formation skills.  Once letter formation is well in hand, we enjoy notebooking pages for our copywork.
Hope you find this helpful!