Mini Altar for our Home Atrium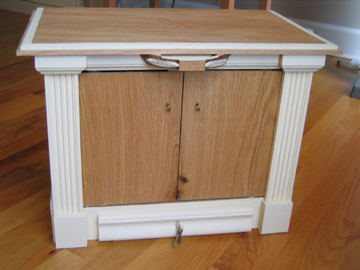 This weekend my brother brought me the beautiful mini altar he made for the children and our Catechesis of the Good Shepherd presentations. This post is picture intensive, but I had to show all of the symbolism and thought that went into this piece!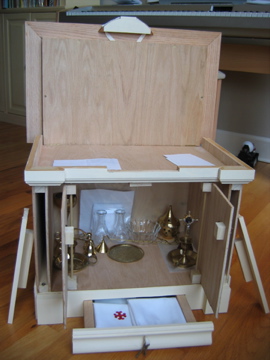 Here are all of lids, drawers, cabinets, etc. open. I'll explain them as best I can, but knowing my brother, there is still more to this piece that is known only to he and God alone.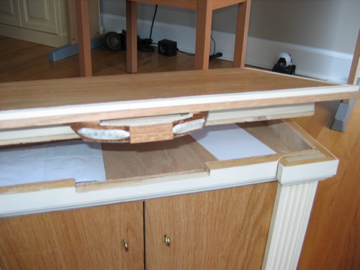 We'll start with the top of the altar. The top lifts up to reveal a compartment that contains several blank note cards. These cards are here for the children to write their sacrifices on. Once written on the note card…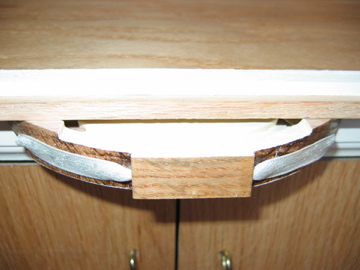 you slide it into the opening which was designed to be in the shape of a crown. Amazing huh? Wait…there's more…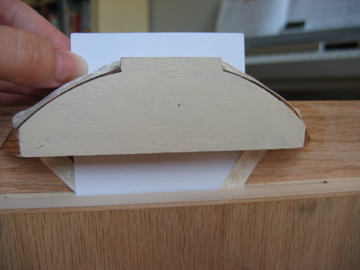 The sacrifice slides down into a concealed space just below the altar surface where it will be lifted up with our hearts as we imagine the most Holy Sacrifice of All being re-presented on our little altar, and truly happening in every Mass celebrated around the world. What a wonderful way to visualize the gift of our sacrifices.
Here is the area just below the altar which has plenty of room to store our mass kit.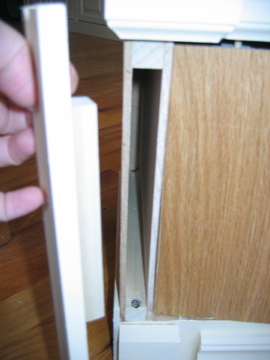 The columns on the left and right side of the altar storage area actually open to reveal hidden spaces. They have been named: FAITH and REASON. I have so many ideas for these spaces, I cannot possibly list them here.
At the very bottom of the altar is a small drawer. I have stored in it our linens. There is naturally much more than meets the eye in this small drawer as well.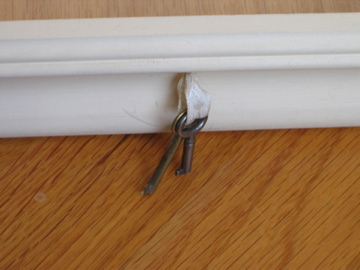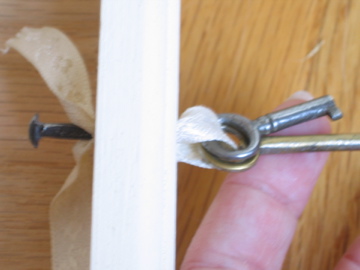 There are the small keys which are the pull to open the drawer – the keys to the kingdom given to St. Peter. They are held in place by a cream ribbon. Looking closely at the other side of the drawer is a nail that has been wedged to hold the ribbon and thus the keys firmly in place. There are 2 other nails in the drawer. There is still more to the drawer though…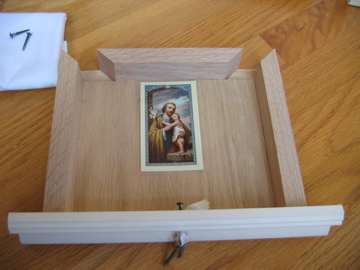 Notice the notches at the back of the drawer? The floor is false, and lifts to reveal a personal dedication by the artist who designed this holy reminder…