Montessori Homemade! Nuts and Bolts
This past spring and over the summer I've been digging in to some Montessori activities. Some things will just be investment pieces, but there are some that lend themselves very easily to being built from home materials. The following activity is one I've wanted for Sparkly for some time. I showed Rob some pictures from a few Montessori sites, and gave him my requirements. Sparkly was a BIG helper!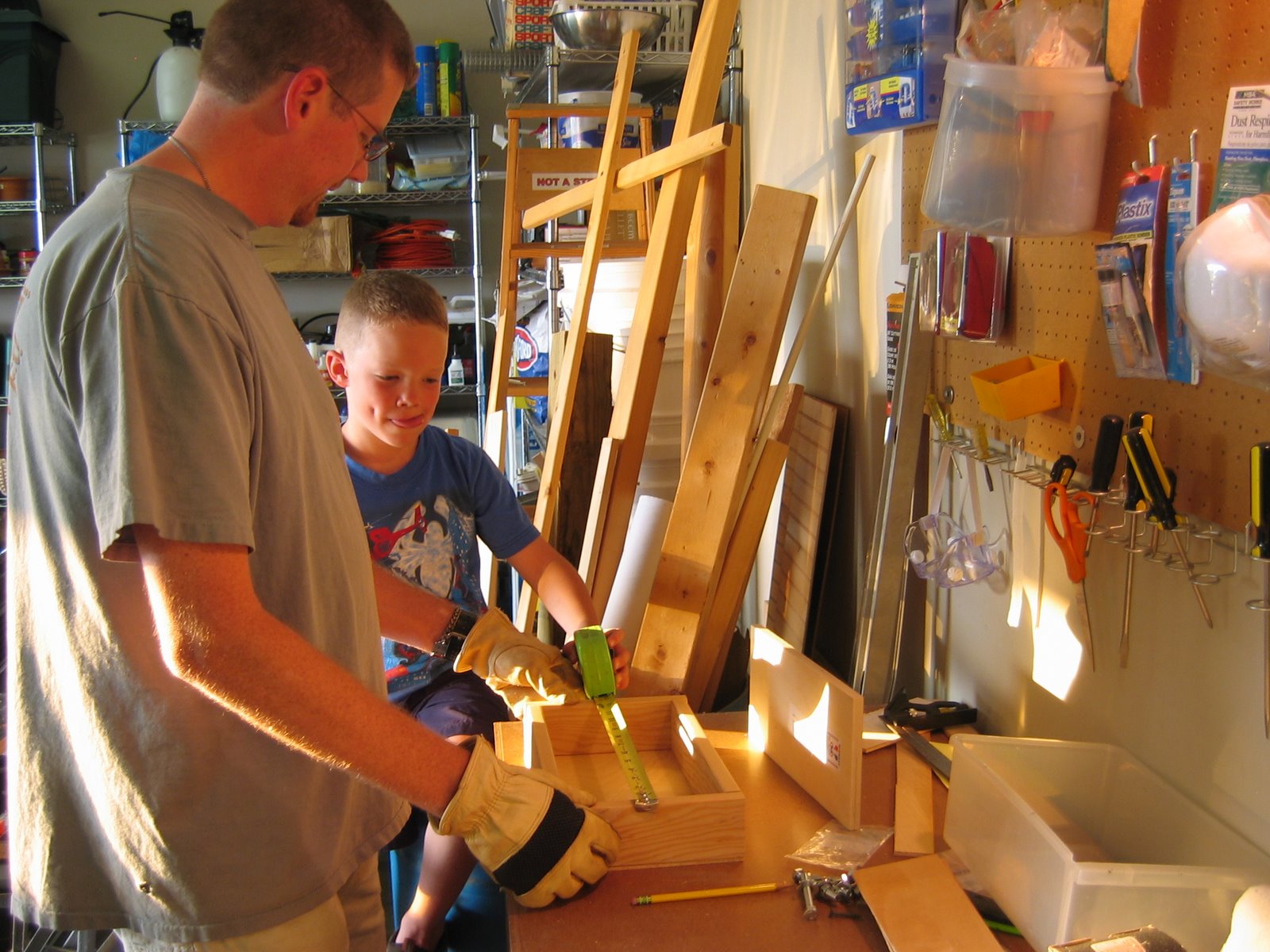 I wanted some sort of tray to store tools and hardware in, and the nuts and bolts needed to be of differing sizes with different challenges on each set. Here is what my awesome husband came up with: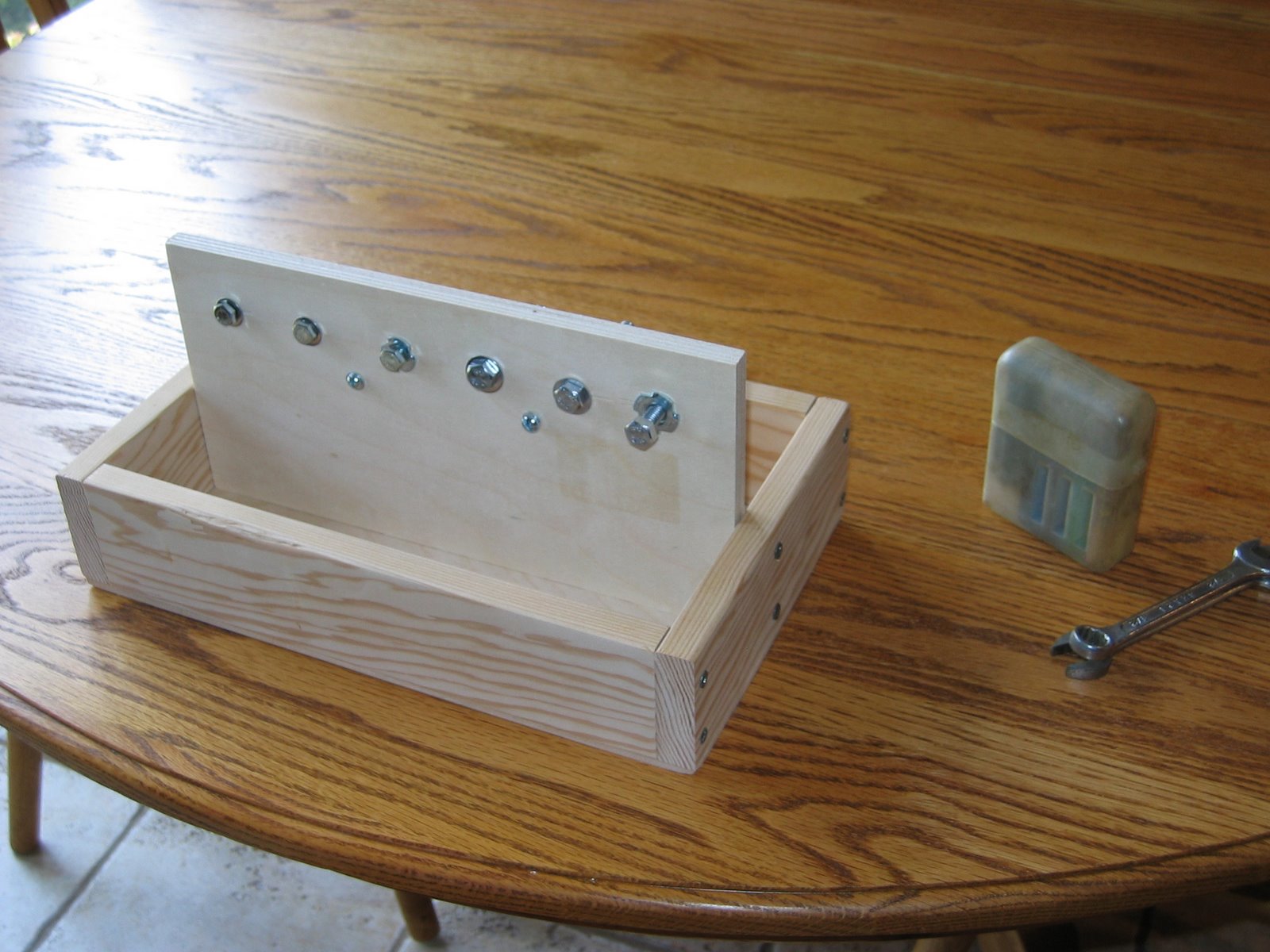 Some of the bolts are threaded with hammered in place threads. Some have washers and nuts, others wing nuts. There are two sets of bolts – each set a different size – requiring Sparkly to differentiate between two different wrenches. There is one phillips screw and one standard screw. Rob also included a small set of pliers to be worked with.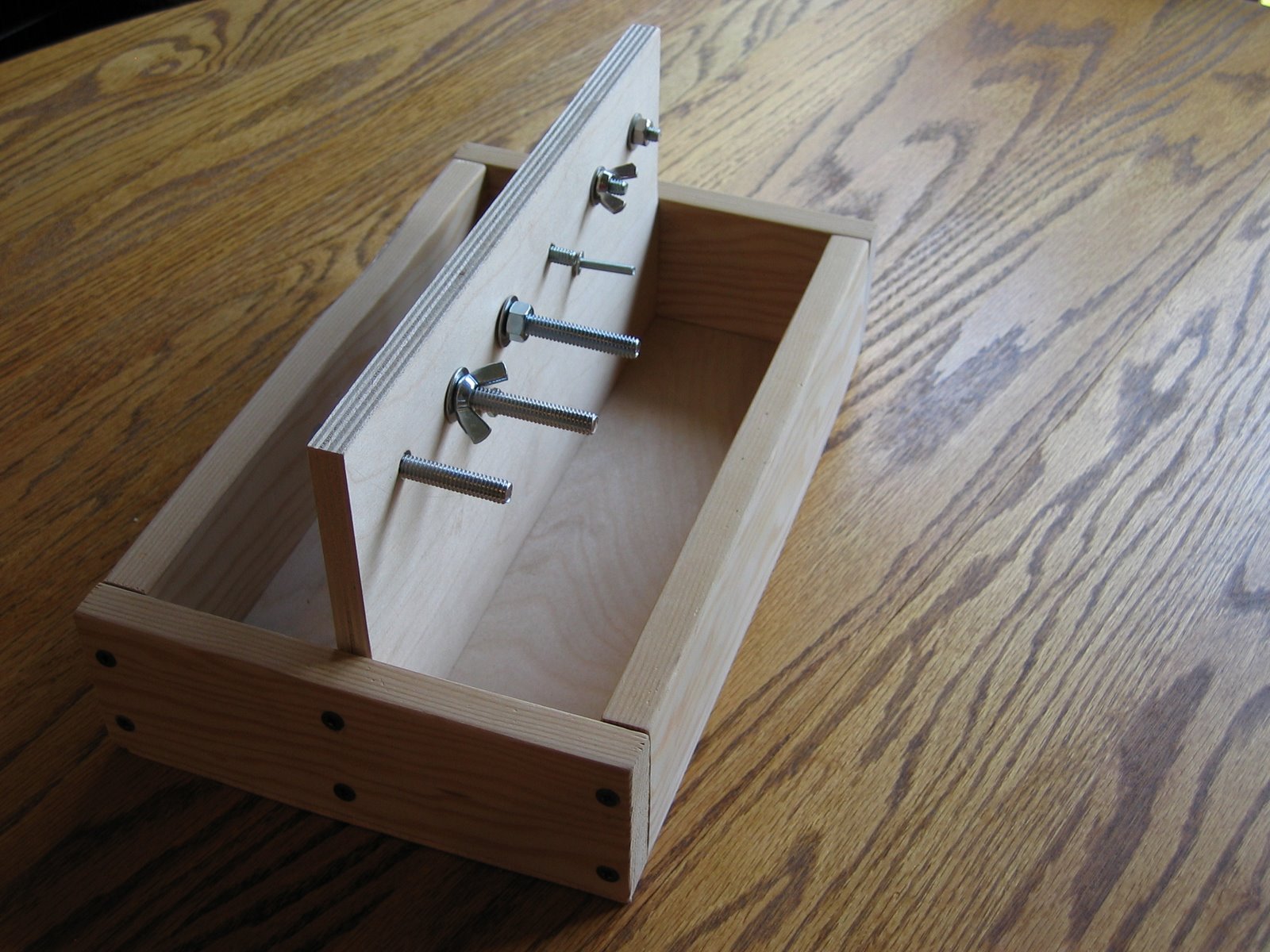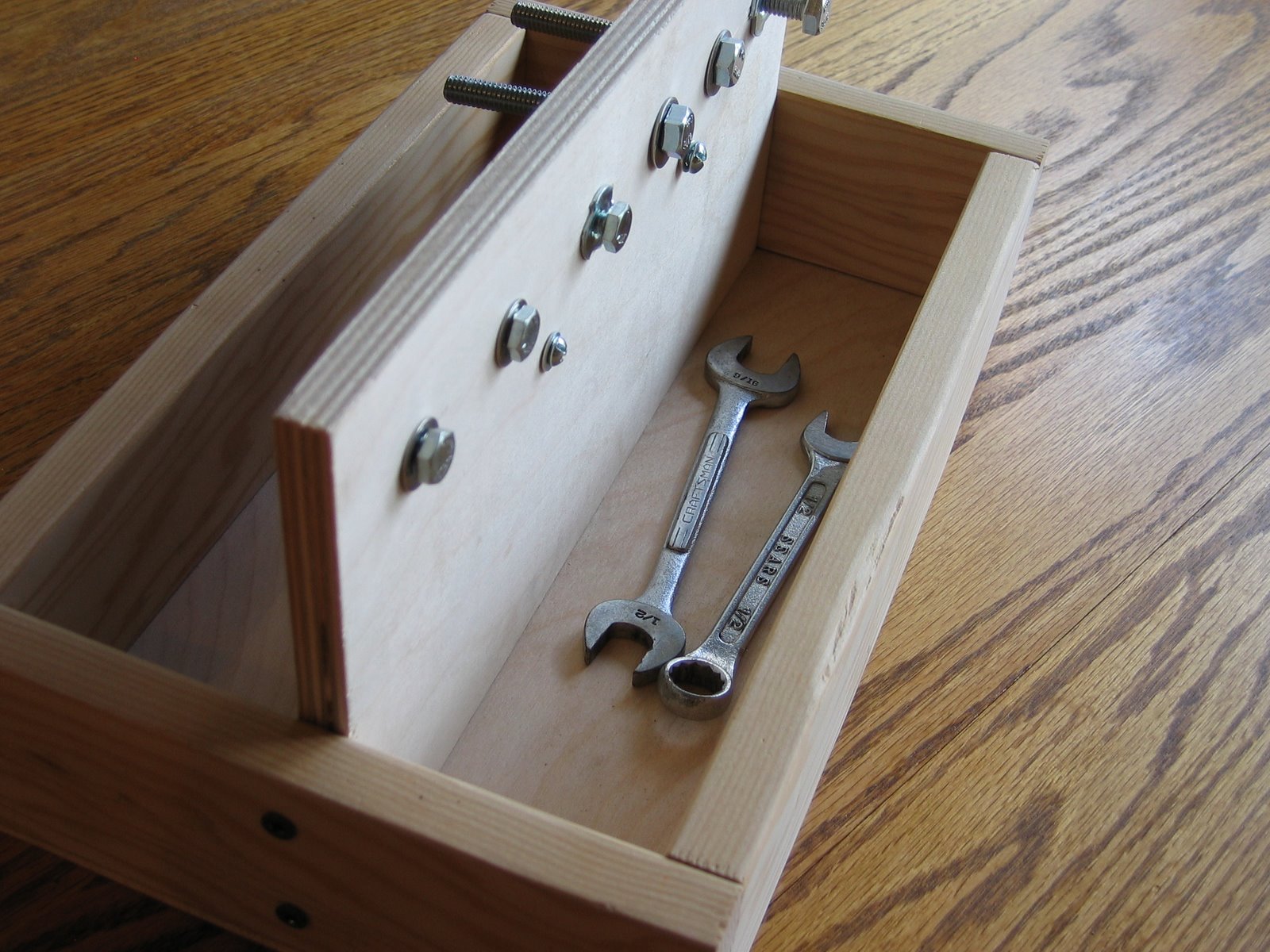 I had Rob present the lesson to Sparkly because there was no way he was going to wait until the beginning of the school year to work on this neat project! Rob described each of the pieces, showed Sparkly where tools went, and where hardware was to be placed in order to avoid losing pieces. He showed him how to use a wrench, the difference and advantage of the two sides of a wrench, and also how to handle a pair of pliers. And Sparkly hasn't stopped using it yet!!!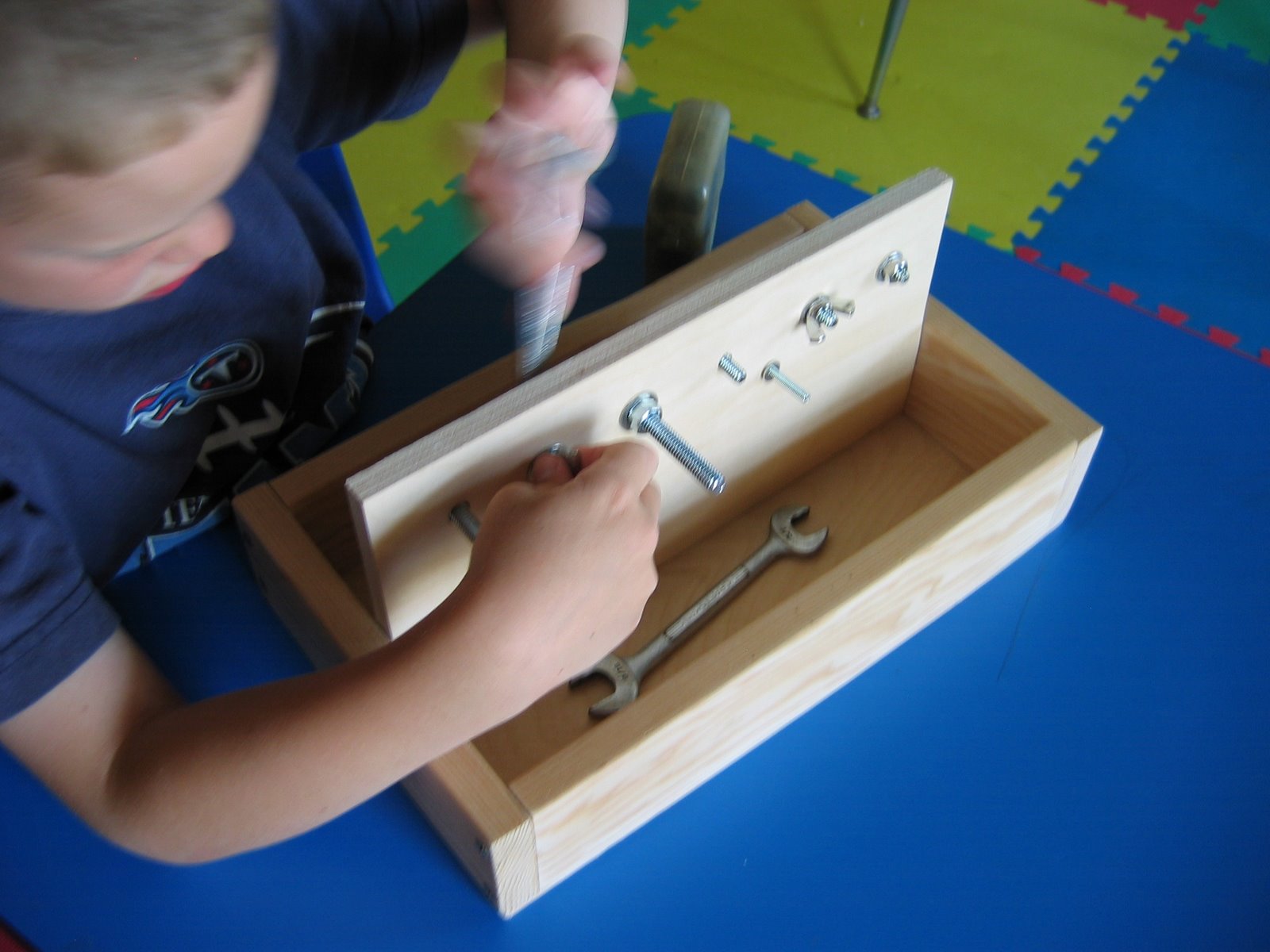 This activity is challenging to Sparkly, who needs to improve some fine motor skills. But there is so much attraction to this activity, he plugs away at it. We probably spent $10 total on this project. Much of the wood was scrap, but the board that is used in the center to hold the bolts was a piece of craft grade plywood from Michaels. Rob swears by deck screws, so that's what holds this together.