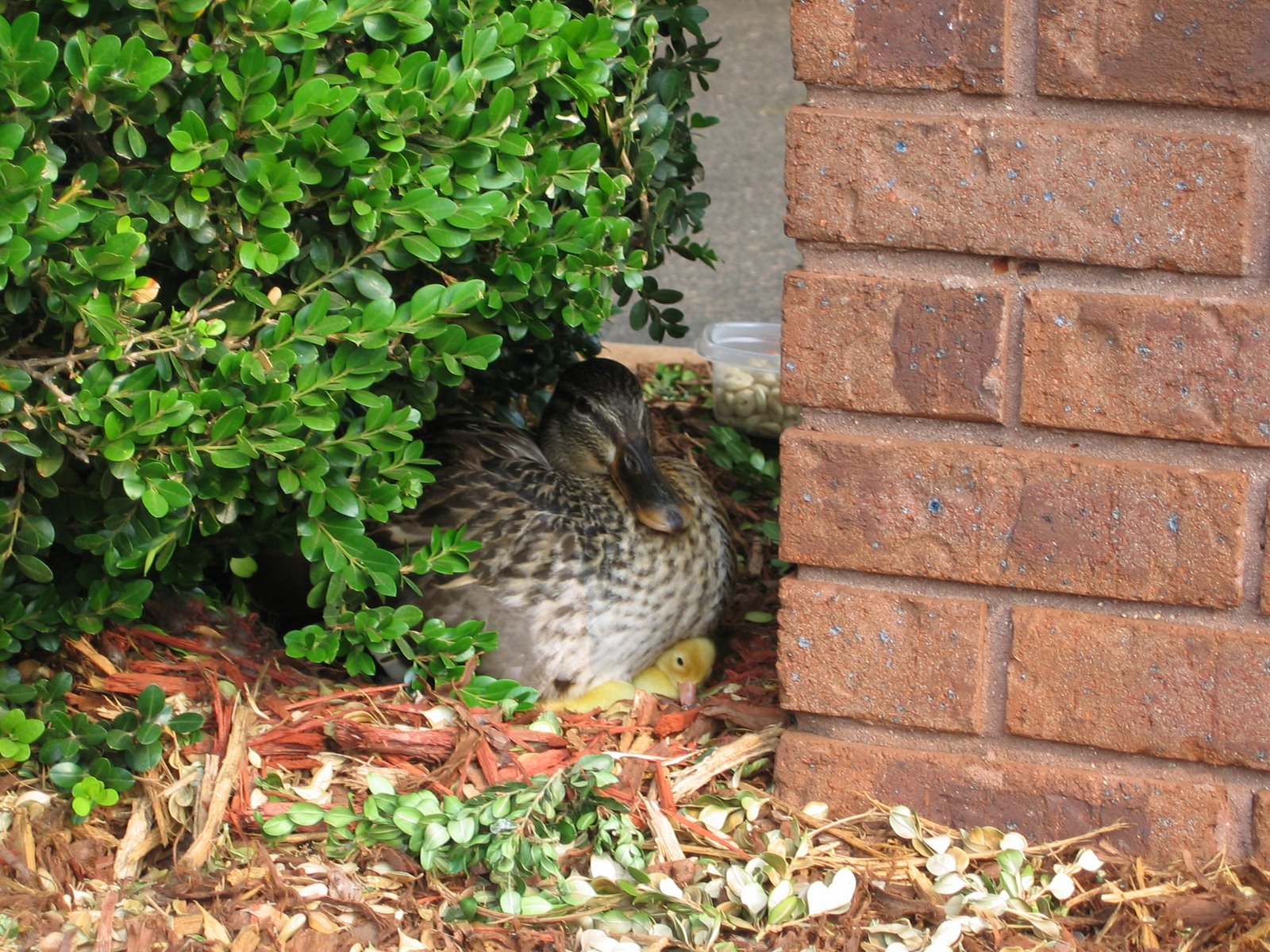 When we arrived at co-op Monday morning we were greeted by a mother duck sitting under the bushes near the door. We could see a couple of baby ducks tucked under her.
Apparently, the wildlife people knew she had relocated herself to this area, which was not far from the park where she and the other ducks were residents. They decided to leave her until her eggs hatched. They had just hatched when we arrived Monday morning. We co-op at St. Mary of the Visitation's parish center downtown Huntsville. The building is surrounded on all sides by traffic and busy streets. I'm not sure how she got to St. Mary's from the park without being run over, but she did, and after all the babies were safely hatched she was ready to get them back to the park.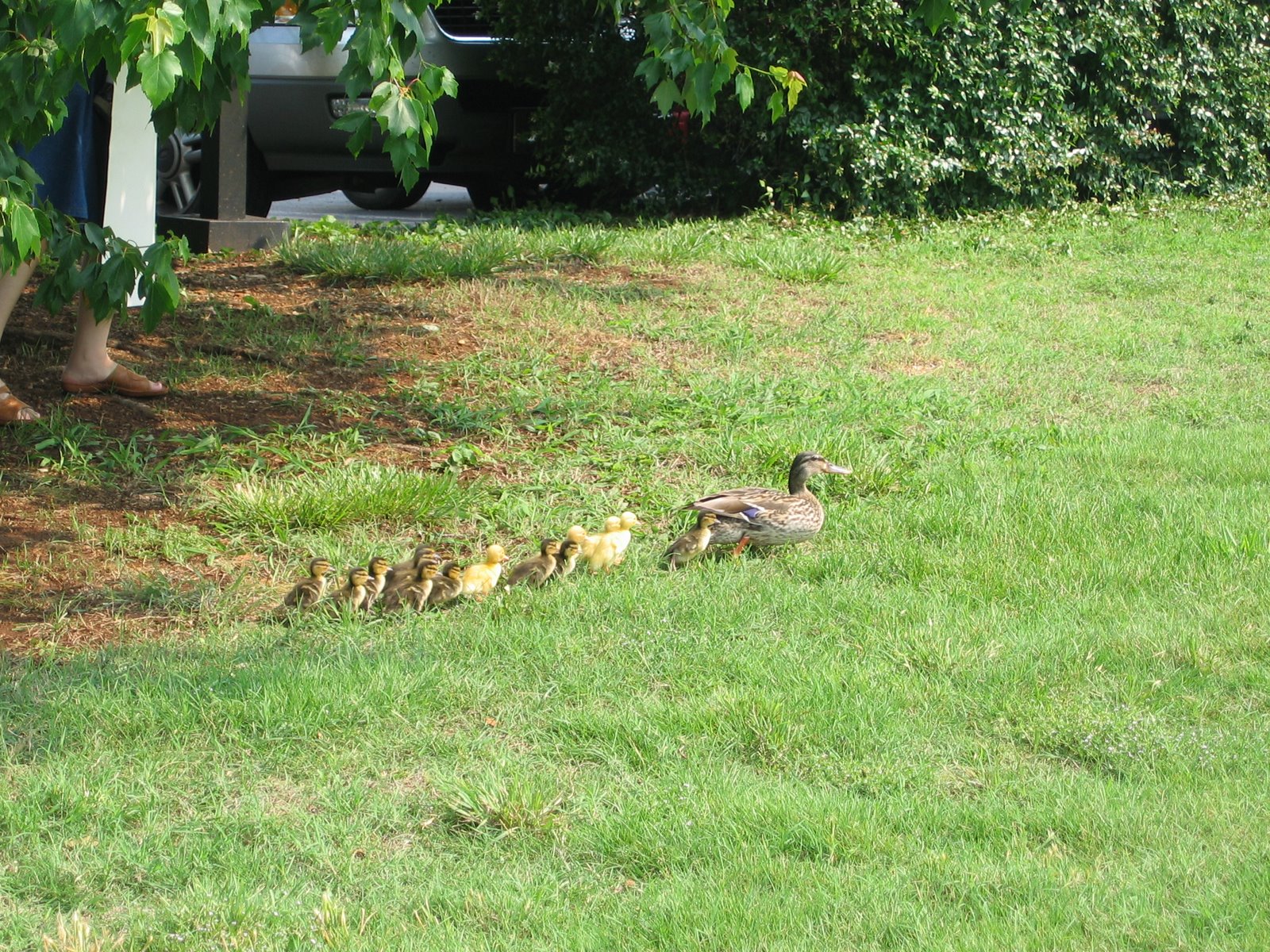 She waddled out of the bushes and 14 adorable little baby ducks obediently followed her. We mobilized! The children lined the sidewalks forming a barrier so she couldn't step out into traffic with the babies. One of the moms called someone, not sure who, but a wildlife or park person. This person, who knew mother duck came for them. As we watched, mother duck and her 14 babies were gently placed in a box and taken back to the park. Success! We all felt very good about helping mother duck, and the children (well, all of us really) had such a treat watching how mother protected those adorable baby ducklings. What a little gift of God on the last day of co-op.
We plan on reading Robert McCloskey's "Make Way for Ducklings" and Beatrix Potter's "Jemima Puddleduck" later this week, and making some lap books recording our findings on ducks and ducklings. If you've never made a lapbook before there are some good examples to give you a jumping point here. I found an extraordinary site with a lot of information about ducks and several printables for including in our lapbook here. We have a lot of questions we want to try to answer. Some very interesting things I found out were that ducks have excellent vision and see in color and developing baby ducks breathe through the tiny pores in their eggshells.
I have been searching and searching for why some of the baby ducks we saw were yellow, while a few were darker. I'm pretty sure they were mallard ducks, but I can't find anything yet that explains the different colors. If anybody should happen to find out let me know.