Wholeheartedly Homeschooling – Keynote for The Catholic Homeschool Conference
The Catholic Homeschool Conference (online) is coming up on June 9 and 10, and I'm excited to be a keynote speaker! Early registration is open right now through April 28. Attending the conference is $28.97 for all access and increases to $38.97 after April 28. Read on or click over to the site to see all the value a conference attendee receives! You'll be able to interact with the conference, and there will be opportunities to interact with speakers as well. You have access to all the talks and resources from June 9, 2023 – May 1, 2024!! Need a mid-year boost? Go back and re-watch some of the inspiring content!
Note: all of my links to the conference are affiliate links. They cost you nothing to register for the conference, but if you register through my link, I earn a small commission, for which I am so very grateful!
On June 10, I'll close the conference with my talk – Wholeheartedly Homeschooling! It's a talk that I believe speaks to all of us, regardless of our season of life or how long we've been educating at home!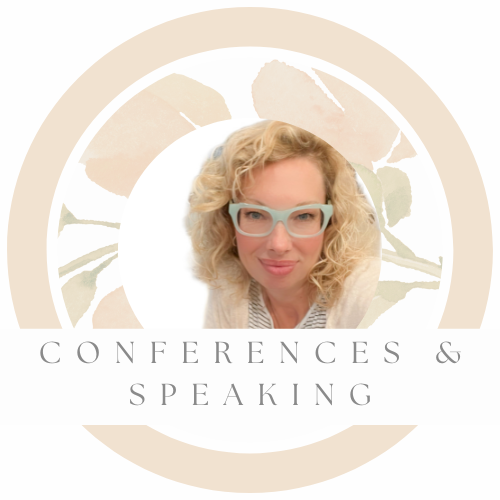 In an age of social media and insta-everything coupled with the natural pace of life, it's easy to lose our way  – in the home, in the family, and in homeschooling. We may feel lost in diapers, dishes, teens, and time commitments, to say nothing of the curveball of suffering that we all inevitably face. Instead of picking up the cross, we might pick up a screen and seek answers from the little squares on the internet only to find ideas too shallow to help us in the deep end where we find ourselves. St. John Bosco admonishes us to work wholeheartedly – I'll show you how to homeschool wholeheartedly!
This Conference is the largest gathering online for Catholic homeschool families and those considering it! Each year, they bring together some of the best voices in Catholic homeschooling to help you homeschool for holiness as well as give you the practical tools needed to be successful – all under the teaching of the Church.
The Catholic Homeschool Conference is packed with inspirational, live & pre-recorded talks (including my own); practical, interactive workshops, engaging parent networking; and a bustling Exhibitor Hall.
Here are a few of the talk titles…
Homeschooling and the Spiritual Growth of Young People from Fr. Joseph Gill
Welcome Keynote with Dr. Greg and Lisa Popcak
Wholeheartedly Homeschooling from Jennifer Mackintosh
There will also be interactive workshops. Here is a sample…
How Do I Begin Homeschooling
Helping Your High Schooler to Flourish
Homeschooling on a Budget
Oh, and LOTS of pre-recorded talks that you can watch over the next year!
Home Management for Homeschooling Moms
3 Simple Steps to Effectively Evaluate Your Child's Work
How to Start a Homeschool Tutorial
And 20+ more!
You will be joining other Catholic families just starting out and veteran homeschoolers sharing their vast experience.
I'd love to have you join me there!
See you at the Conference!