Revisiting Morning Basket Plans for the New Year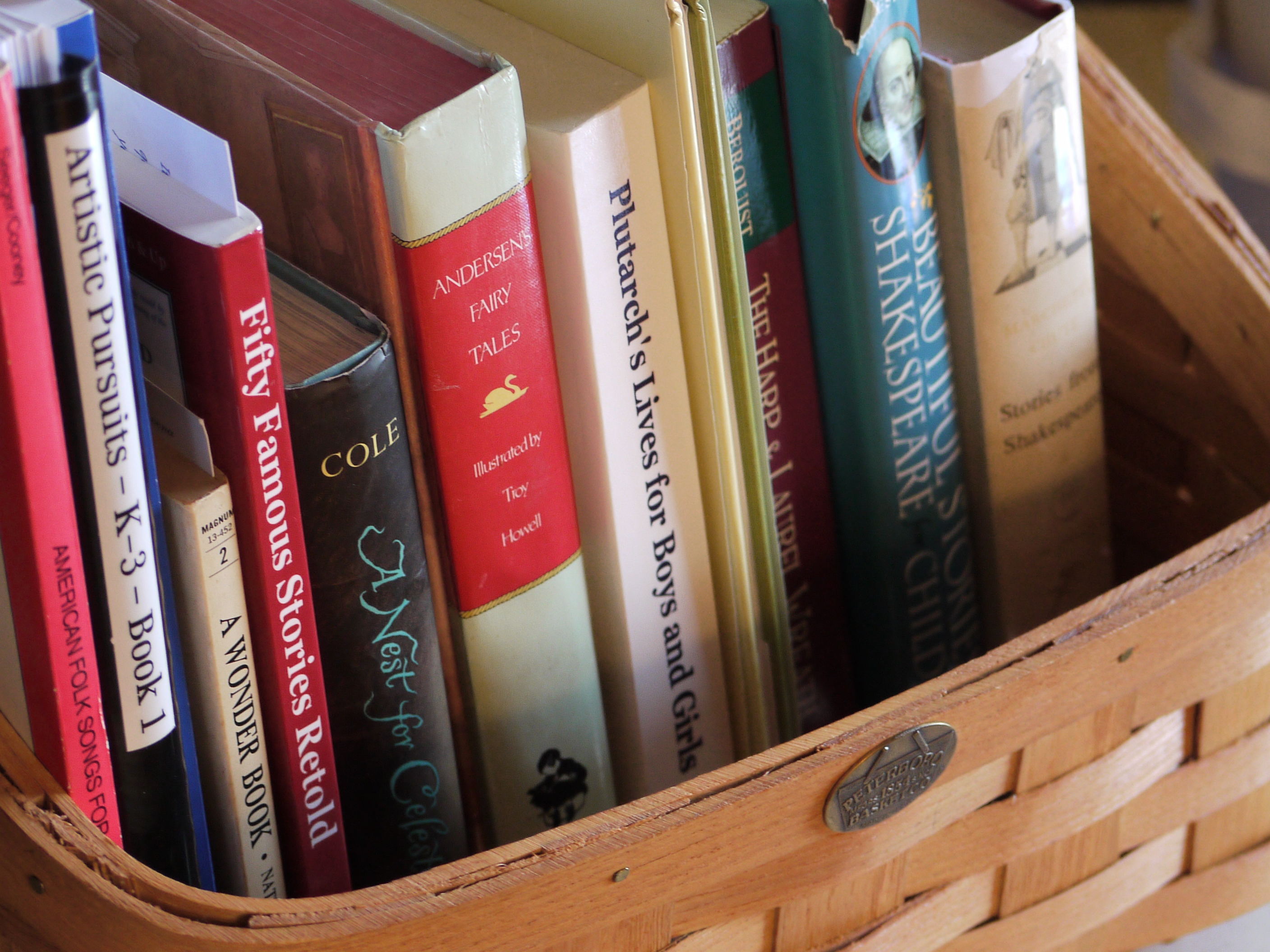 I'm in the midst of planning week here, and I thought I'd take a minute to share the Morning Basket plans for the year and for Term 1!
If you're new here, or need extra information, check out this post on the Morning Basket:
Morning Basket: Ageless, Inspiring, and Still Standing
It contains history, explanations, and links to past posts on the Morning Basket.
---
The following table includes read alouds for this year's Morning Basket: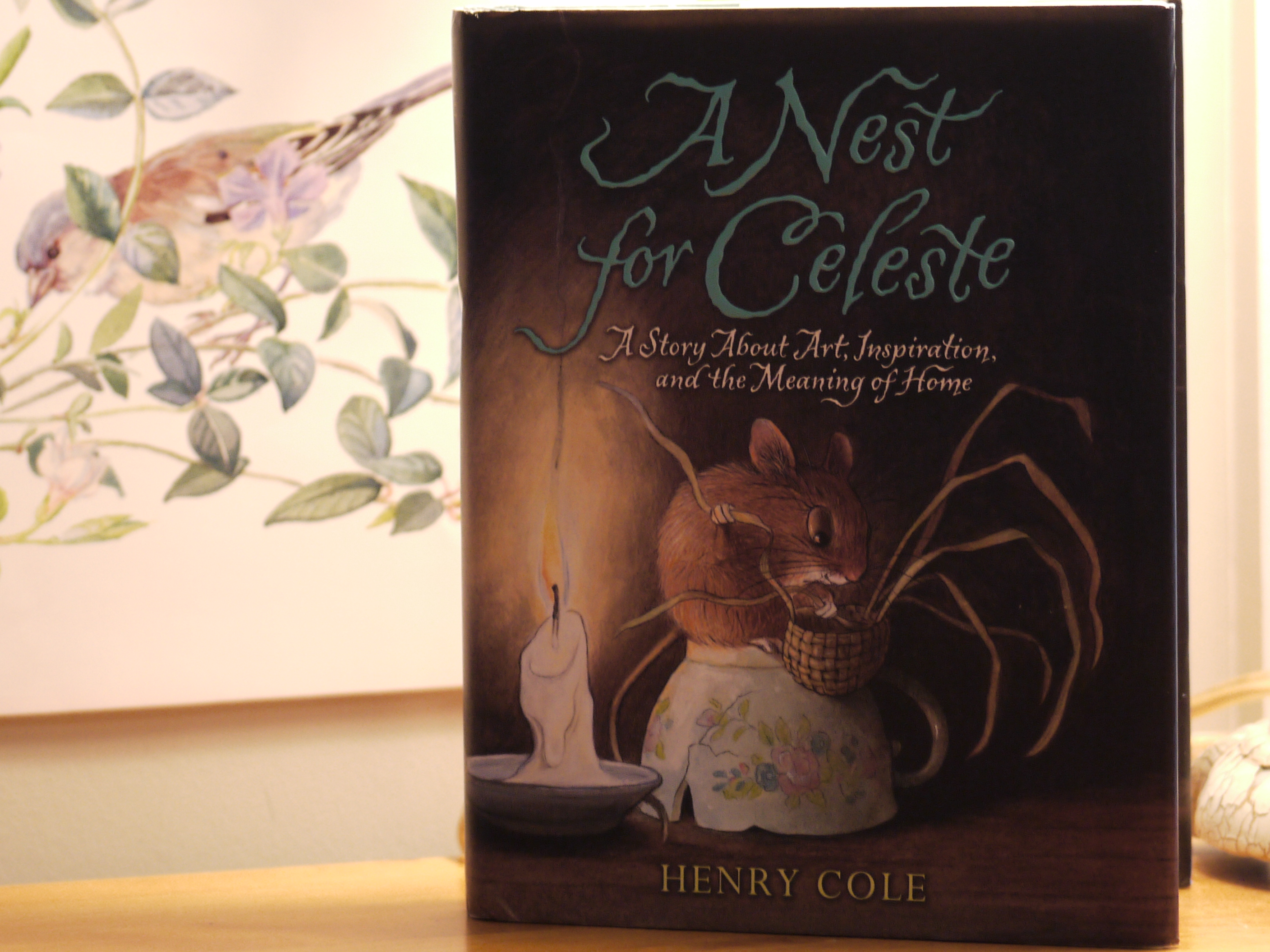 And this table includes all of our Memory Work:
Memory Work

Term 1

Term 2

Term 3

Catholic Prayers/Liturgy/Hymns  (St. Andrew's Daily Missal)

Hymn of St. Ambrose

Confiteor

De Profundis

Act of Faith, Hope, Charity

Magnificat

List of Aspirations

HYMN:  Tantum Ergo

HYMN: Holy God We Praise Thy Name

HYMN: Stabat Mater

Bible Verses  (Harp & Laurel Wreath)

Psalms

Psalm 122:1

Psalm 16:11

Psalm 23:1

Psalm 62:1

Psalm 25:4

Psalm 27:4

Psalm 92:5

Psalm 46:10

Psalm 119:105

Psalm 33:22

Psalm 91:5 – 6

Psalm 72:8

Poetry (Harp & Laurel Wreath)

The Flag Goes By

Columbus

Stopping By Woods on a Snowy Eve.

My Shadow

Windy Nights

The Children's Hour

The Swing

A Christmas Carol by Chesterton

Captain Kidd

Folk Songs (American Folk Songs for Children)

Free Little Bird

What'll We Do With the Baby?

The Cherry Tree Carol

Pick A Bale of Cotton

One Cold and Frosty Morning

Hanging Out the Linen Clothes

Character  (Laying Down the Rails Companion)

Kindness

Manners

Modesty and Purity

Artistic Pursuits (Book K – 3)

Lesson 7 – 14

Lesson 15 – 22

Lesson 23 – 32

Bernstein Century – Children's Classics

Sergei Prokofiev's Peter and the Wolf

by Schulman

Carnival of the Animals – Saint-Saens

Disney's Fantasia 2000 – Finale 

Bugs and Daffy's Carnival of the Animals

Young Person's Guide to the Orchestra

The Story of the Orchestra

Picture Study

Exploring Landscape Art With Children by Gladys Blizzard

Hunters in the Snow (Breugel)

The Lackawanna Valley (Inness)

The Oregon Trail (Bierstadt)

The Starry Night (Van Gogh)

The Repast of the Lion (Rousseau)

Summer House, Bayshore (Glackens)

Day and Night (Escher)

New York Waterfront (Davis)

Route 6, Eastham (Hopper)

Red Hills and Bones (O'Keefe)

Mountains and Sea (Frankenthaler)

Michigan Avenue with View of the… (Estes)

Civics

Branches

President/VP

Form of Government

Senators – Senate

Congress – Congressmen

Supreme Court

Voting age/requirements

Constitution & Preamble

Governor of Alabama

State Senators

State Congressmen

Local government

Define – and countries that use this form of gov't:

Anarchy

Monarchy

Democracy

Dictatorship

Socialism

Morning Prayers
Forty Dreams of St. John Bosco (St. John Bosco)

St. Andrew's Missal

Memory Work:

      Morning Prayers from Prime

Saint of the Day (Vol 2)  

Read Aloud:

St. Andrew's Missal

Memory Work:

       Morning Prayers from Prime

Read Aloud:

St. Andrew's Missal

Memory Work:

     Morning Prayers from Prime

Saint of the Day (Vol 1)
---
Click here to download:  Morning Basket Overview 2014/15
Click here to download:  Morning Basket – 2014/15 – Term 1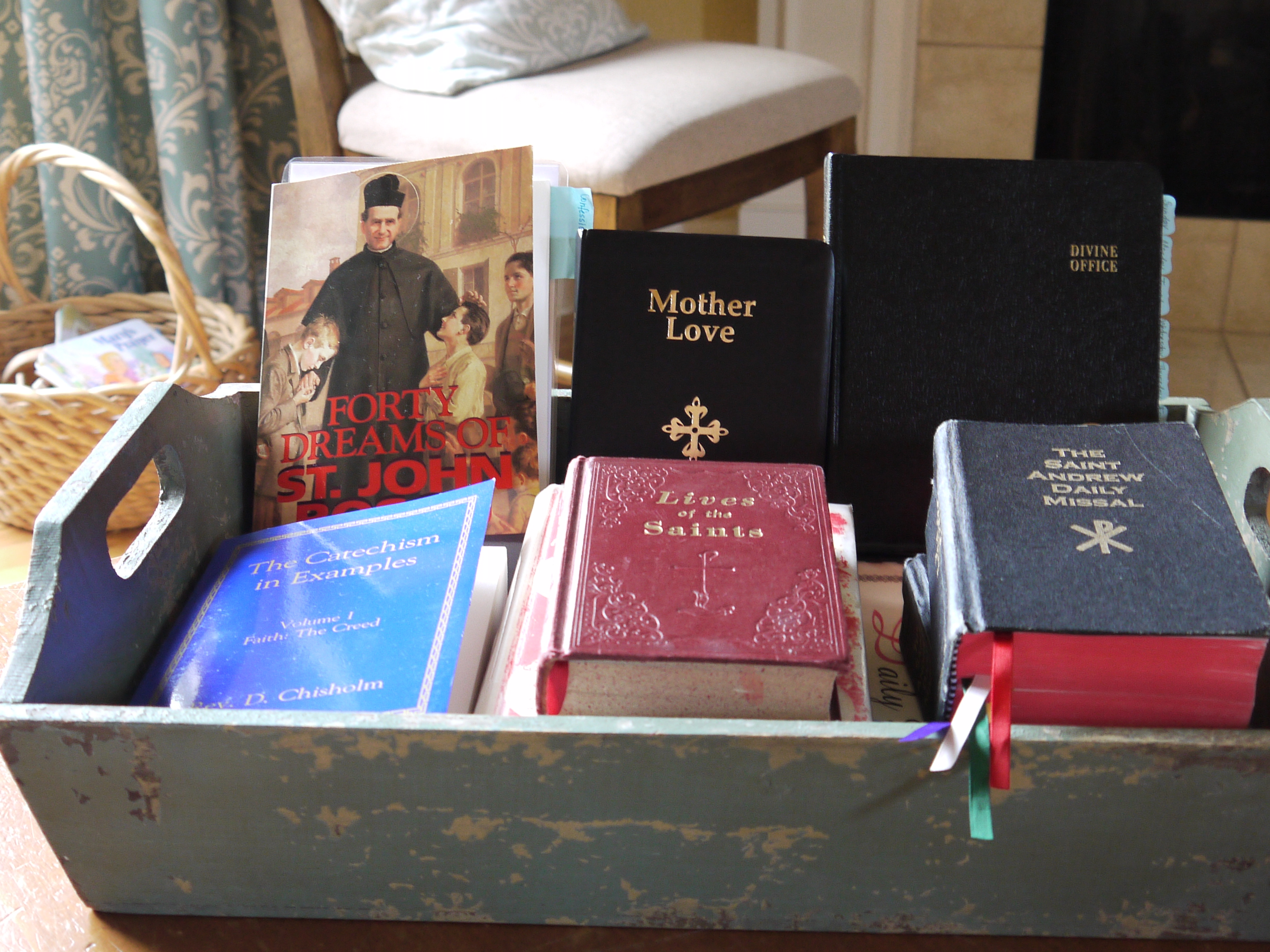 I like to keep our morning prayer books collected in a common space since we pray before we begin almost everything else in our day.  Our morning prayer routine is pretty simple.  The children are expected to be awake and dressed by 6:00 am, downstairs and gathered for prayer afterward.  We're memorizing all the Morning Prayers as listed in The Saint Andrew Daily Missal this year.  The following are the books we use during our prayer time:
I'll be back soon to resume our Charlotte Mason Teaching Tuesday series!  Until then – happy planning!