A Day in the Life of the Littlest
I'm sorry we couldn't come for the weekend, Mom! I know you're all so anxious to see the little Cricket and cuddle her. The kids and I put this pictorial together for all of you – hopefully it will hold you until we can visit next. I know it's not the same, but…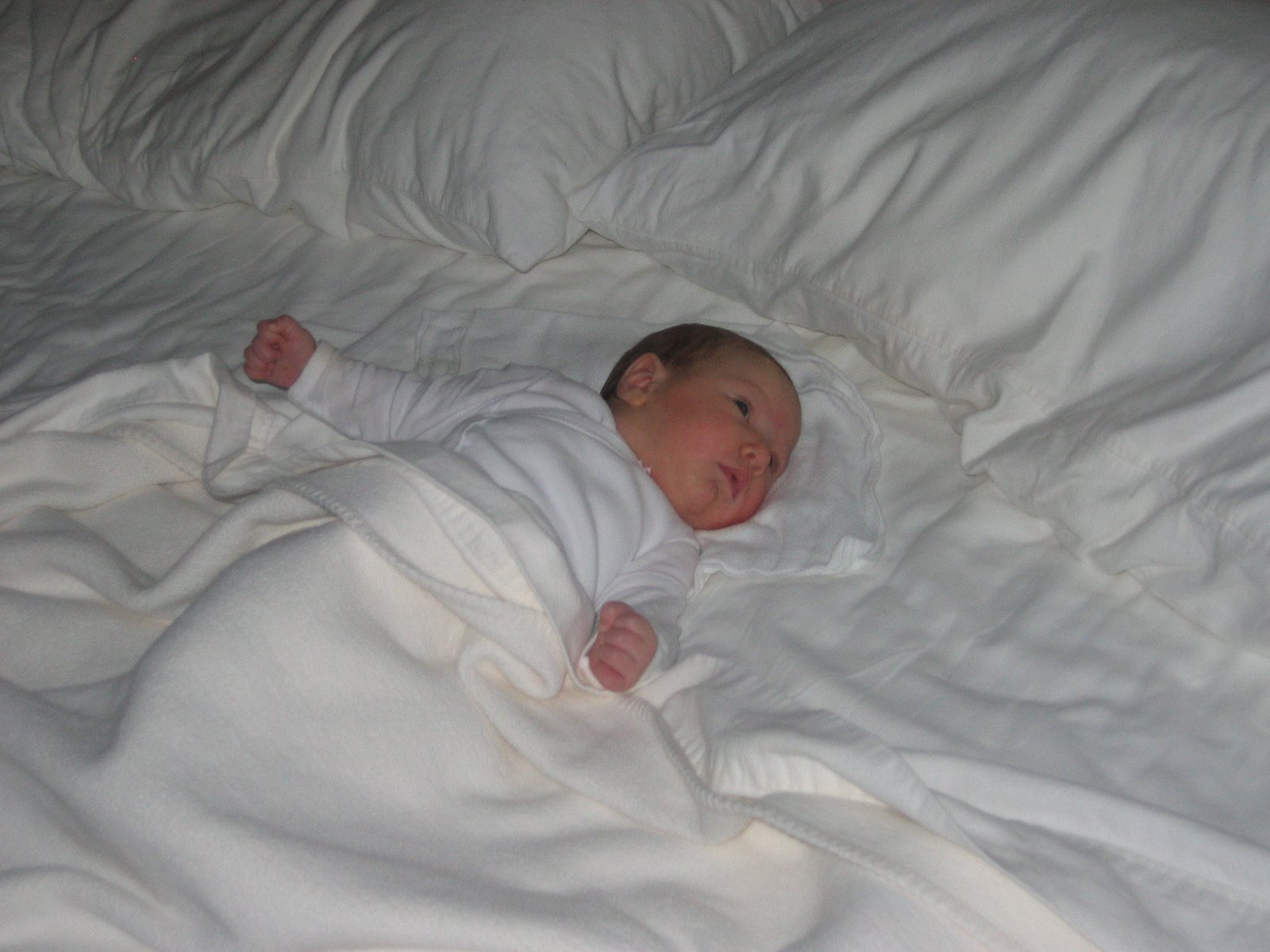 I wake up in a happy mood, smiling and cooing.
Here I am all dressed in pink and ready for the day.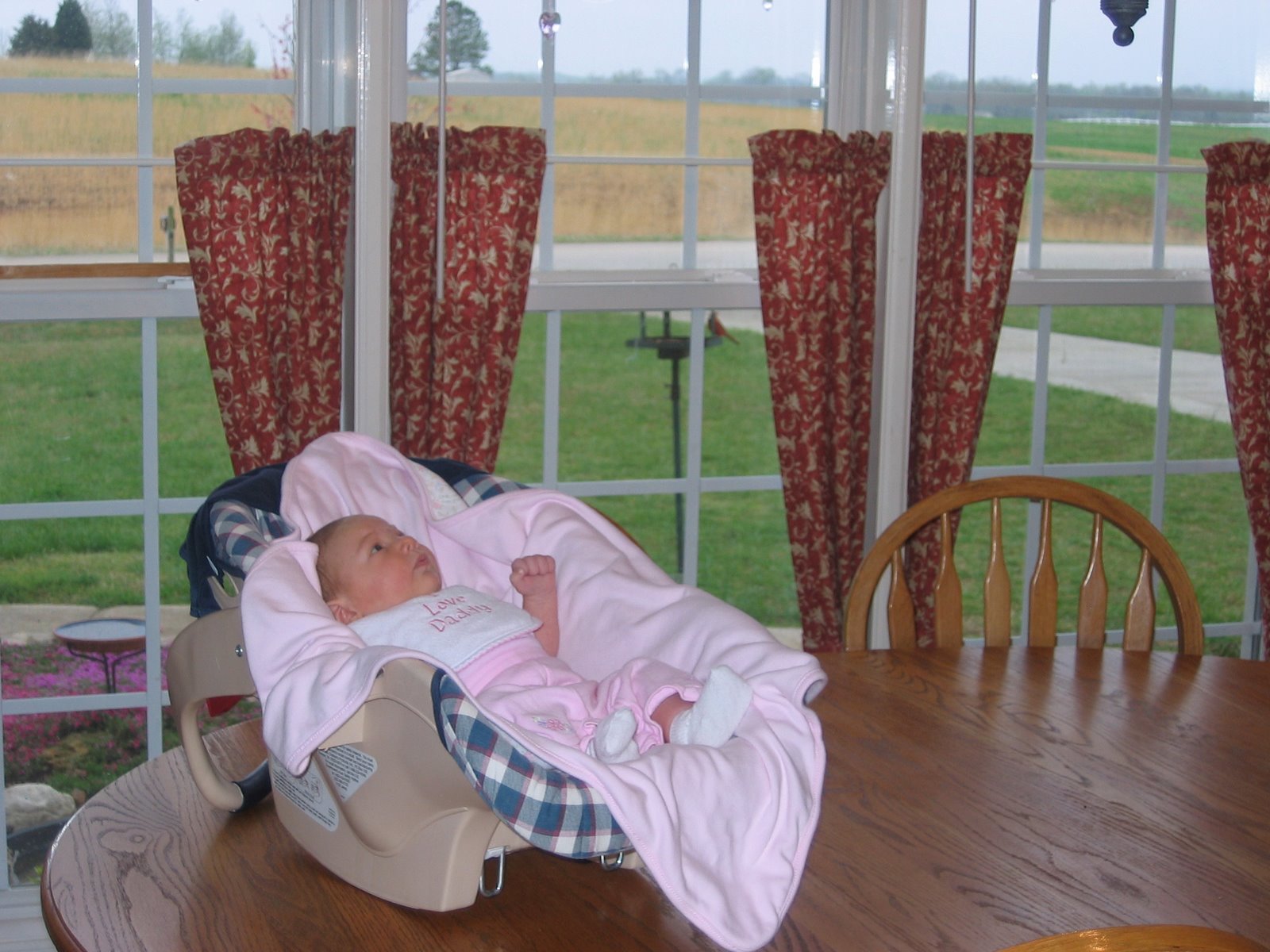 Mom puts me in my carseat so I can gaze at the lights and look around while everyone else gets their breakfast.
Mommy can't wait to blog about her new Vitamix! She makes a smoothie for breakfast while Sparkly visits with me.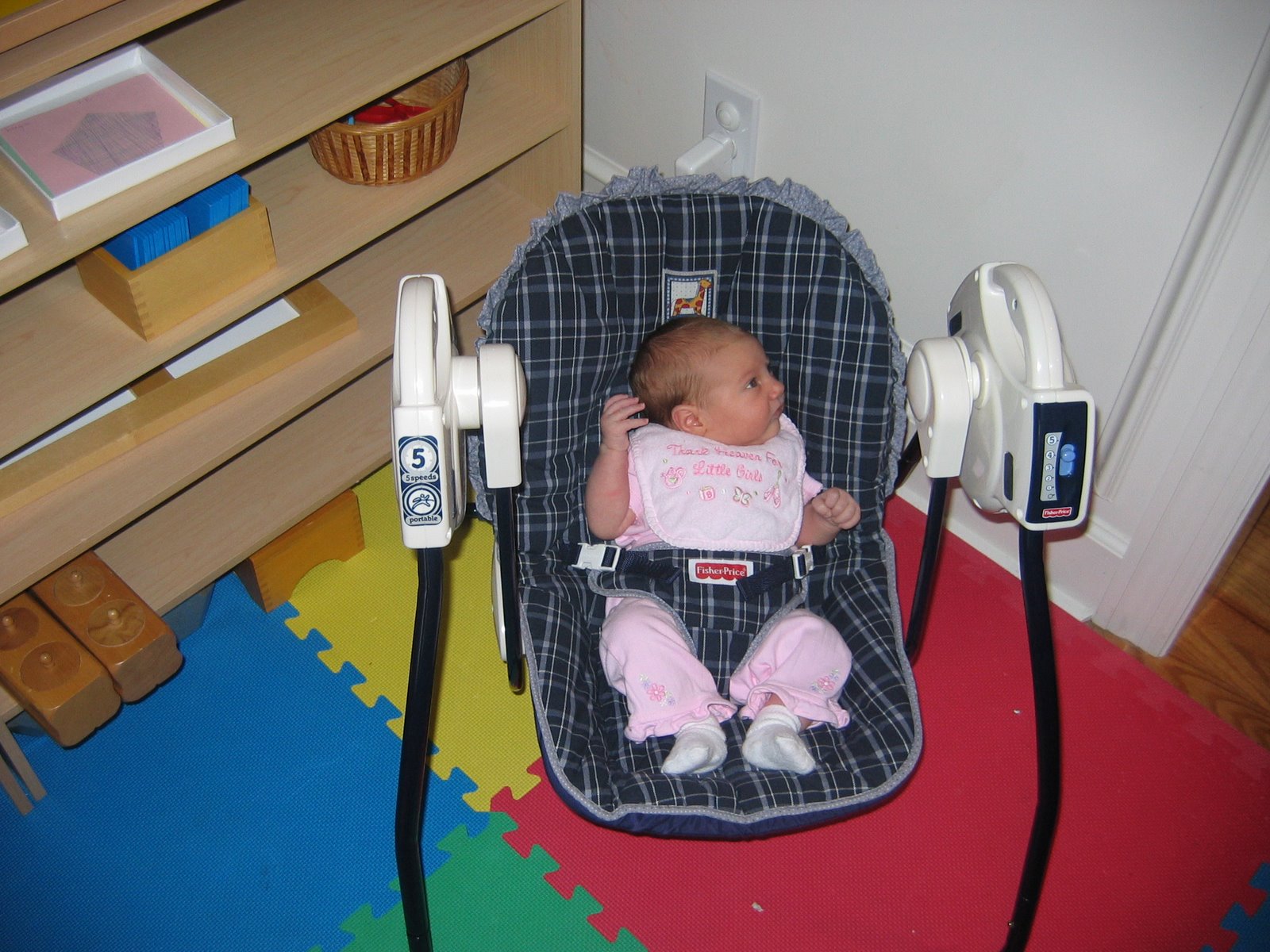 It's schooltime! Sometimes I sit in my swing, but usually mommy just holds me while the big kids do their lessons.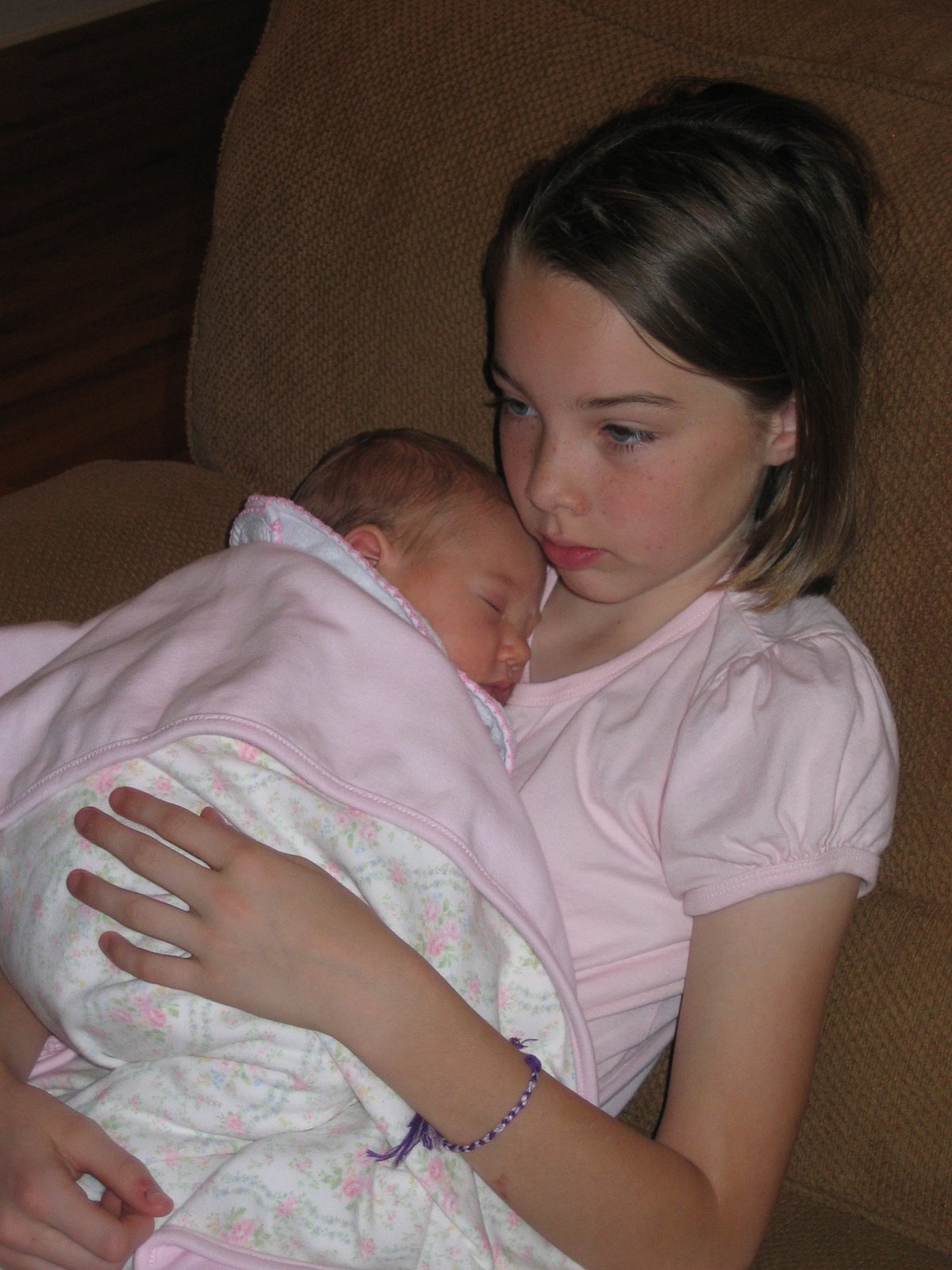 I love my big sister! She helps Mommy so much by holding me and rocking me and sometimes even changing my diapers. Look, we're both in pink!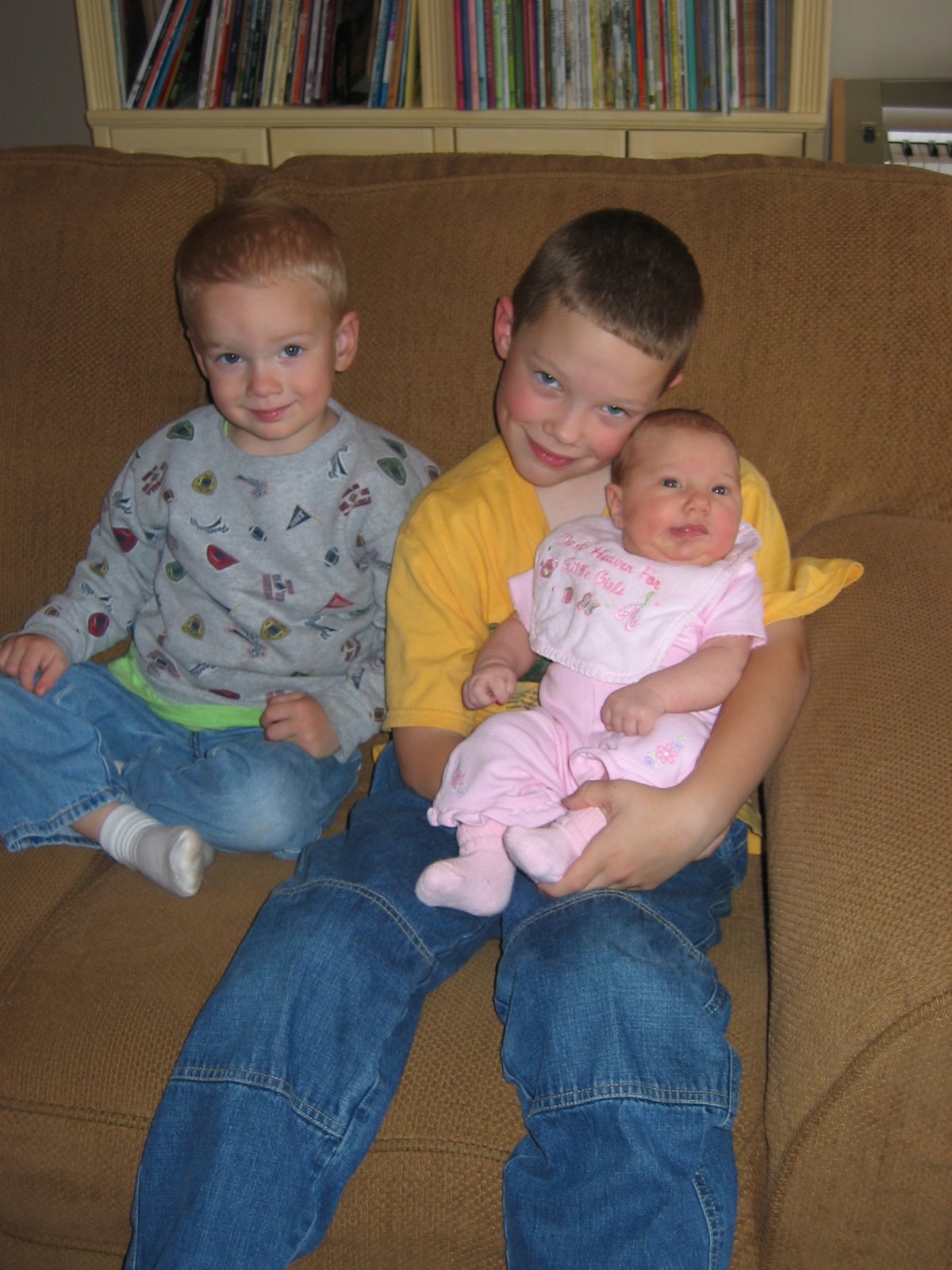 And, I love my big brothers too! Sparkly is so attentive to me, and is very protective just like a big brother should be. Peanut is amazed at how tiny I am. He loves to kiss my tiny fingers, and everyone loves my teeny tiny toes!!!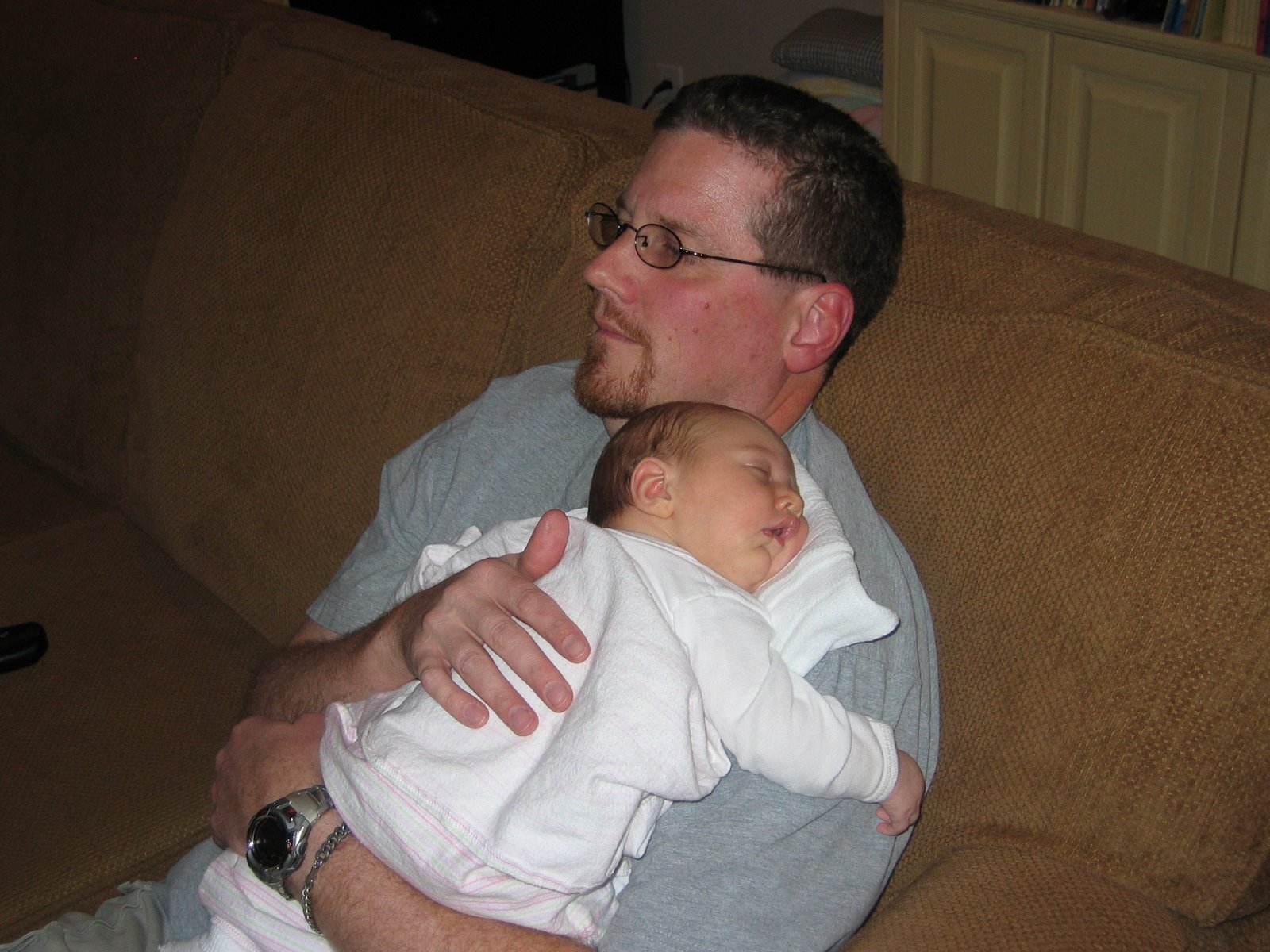 Whew! After a long day, I'm tired. I love it when Daddy comes home. He has the best shoulder for snugging down for a nap. I'll just stay right here until it's time for bed. I miss you Nanny, and Papa, UC and AK! I can't wait for you to see how much I've grown!