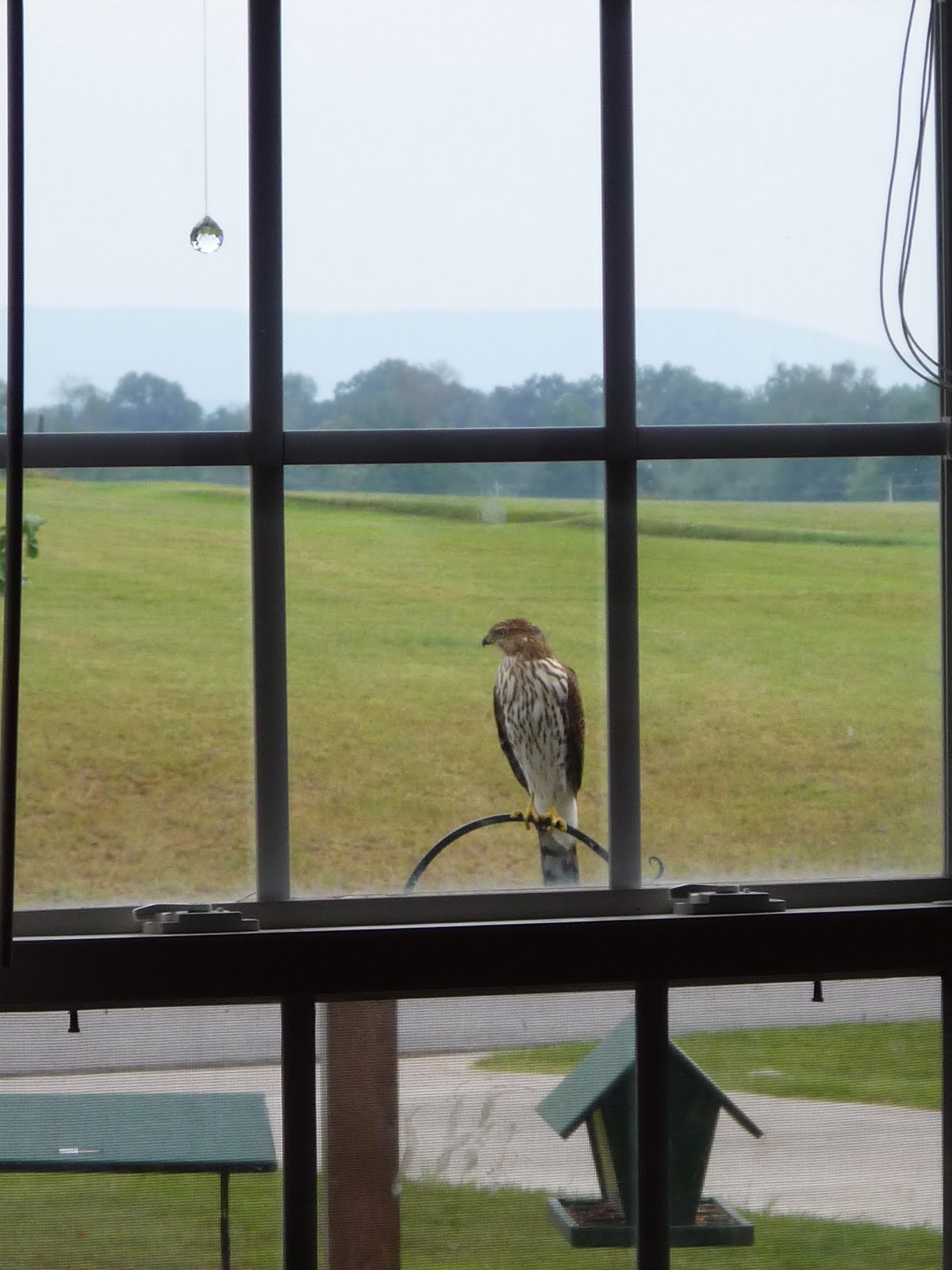 This fella came right to the bird feeders in the front garden to visit. He's a Red-Tailed Hawk. I was stunned! I was sitting in the learning room working on lesson plans when I happened to look out the window. I could not believe what I saw. I nearly hyper-ventilated calling Rob and the kids. We all snuck around the corner to peek through the kitchen to watch him survey the garden. He stayed for almost 5 minutes while I snapped a gazillion pictures. We've seen him before in our trees in the back, and we once saw him snatch a dove right off the ground in the backyard…that was…ummmm…amazing.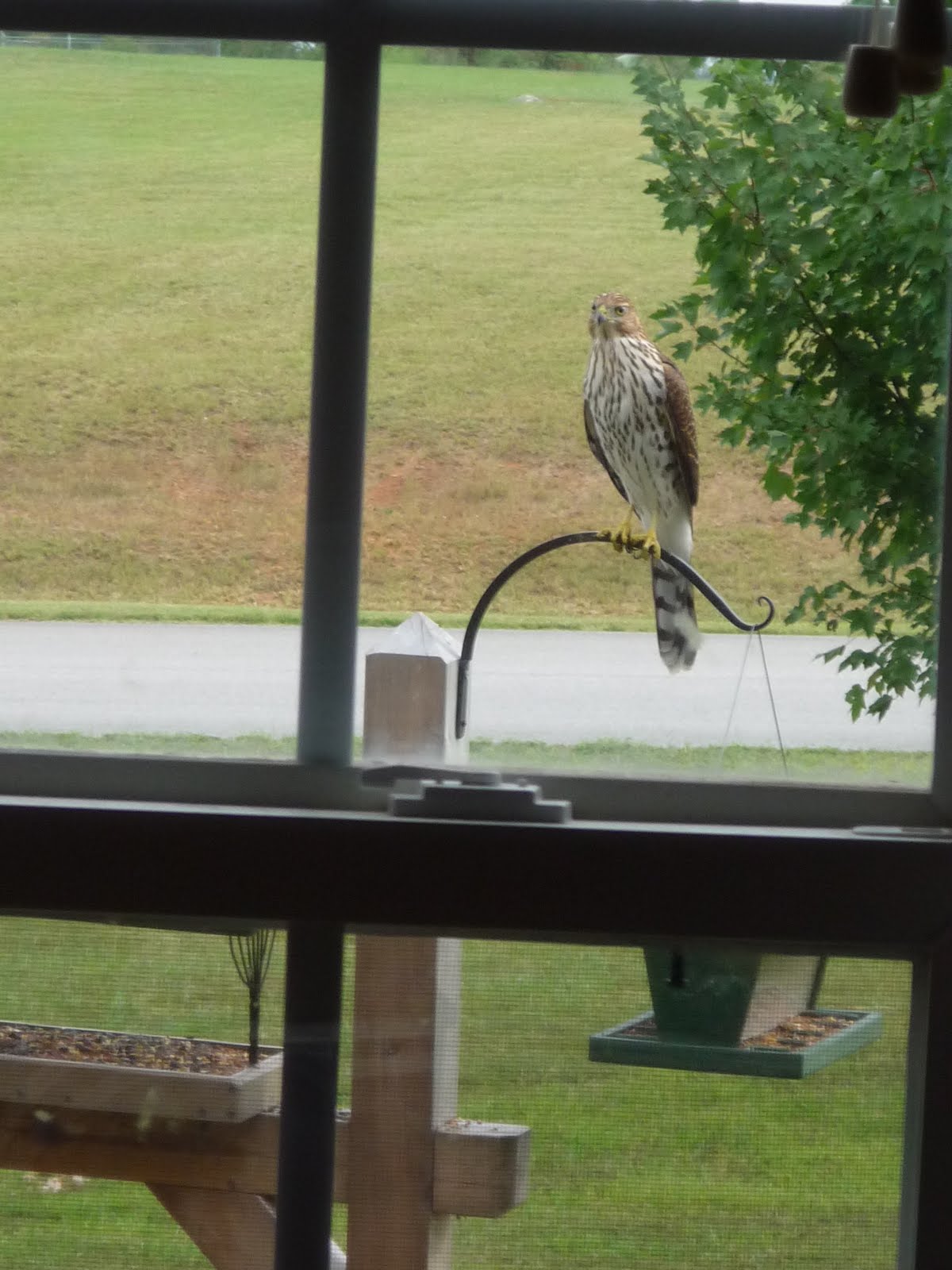 He's a majestic bird, and it was amazing seeing him so close. What a treat!
Edited to say:
Thank you to all who offered such great comments! We thought this might be a juvenile Red-Tailed Hawk because of the numbers of them around here and the distinctive call, but after Lydia's astute observations, we pulled out all the bird books again today and went through the gazillion pictures I took and are now sure that you're all correct – it's a juvenile Cooper's Hawk! Thank you!