Covenant Theology…for Kids!!!! (continued)
We had such fun working on our clothespin doll representations of God's early covenants so, I was excited to share with you a little more of how we put together God's third covenant with man. This is Abraham and Sarah and baby Isaac – One Holy Nation…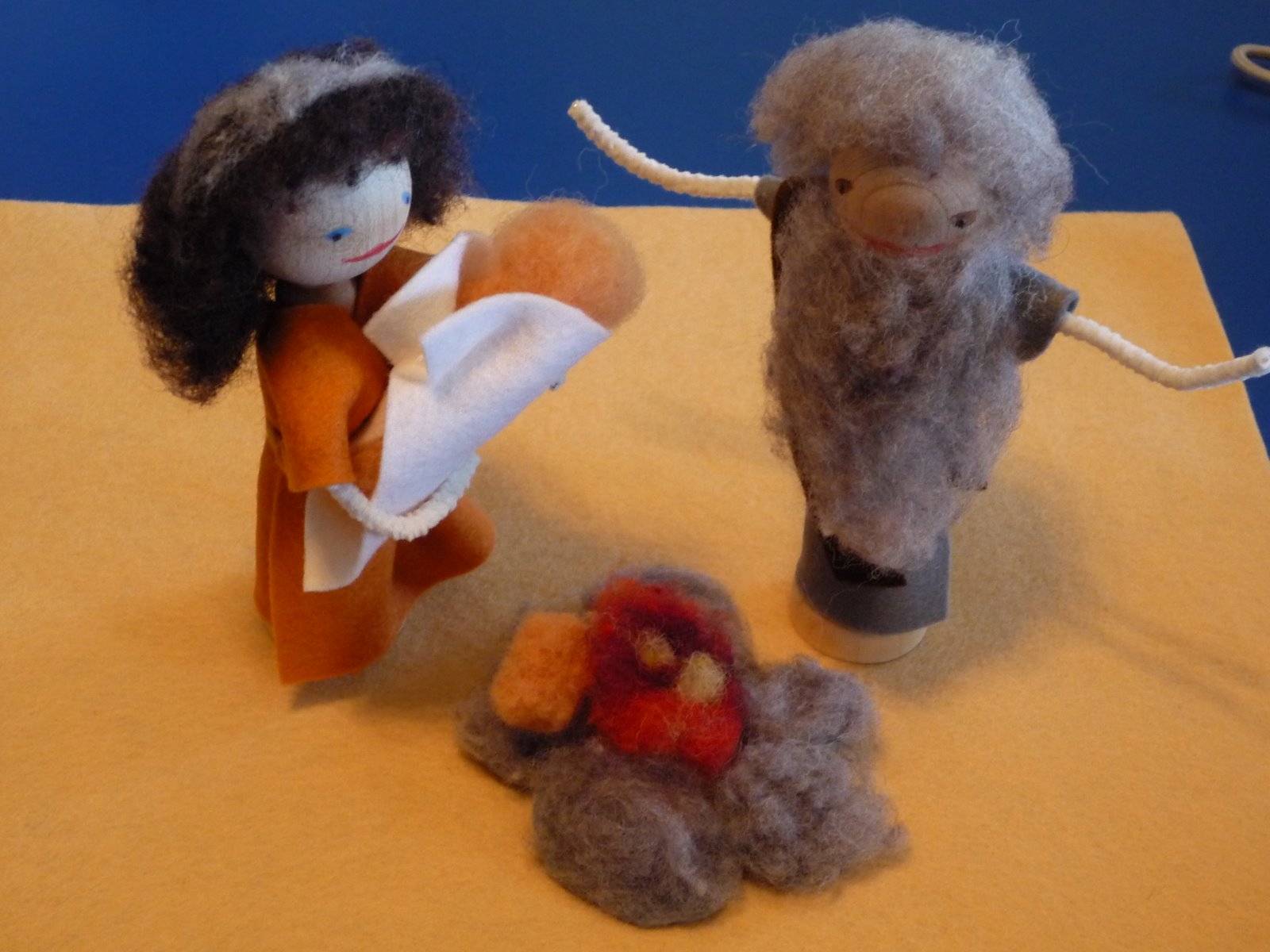 Here's how we started – with a simple clothespin doll we purchased from Michael's. I wish I could link to them, but I hunted everywhere and can't find them online. Anyway, they start as 3 pieces, 4 if you count the pipe cleaner – a clothespin, a round head piece that fits on top of the clothespin, and a base which allows the doll to stand up. We glued all the pieces together and inserted a pipe cleaner through the opening in the clothespin and glued that in place as well. Leave your pipecleaners long because I've found that with some dolls you want to make sure you have enough "arm" to hold something – like baby Isaac. We trimmed the pipe cleaner to adjust for arm length once the doll is completed. Here is a "naked" form…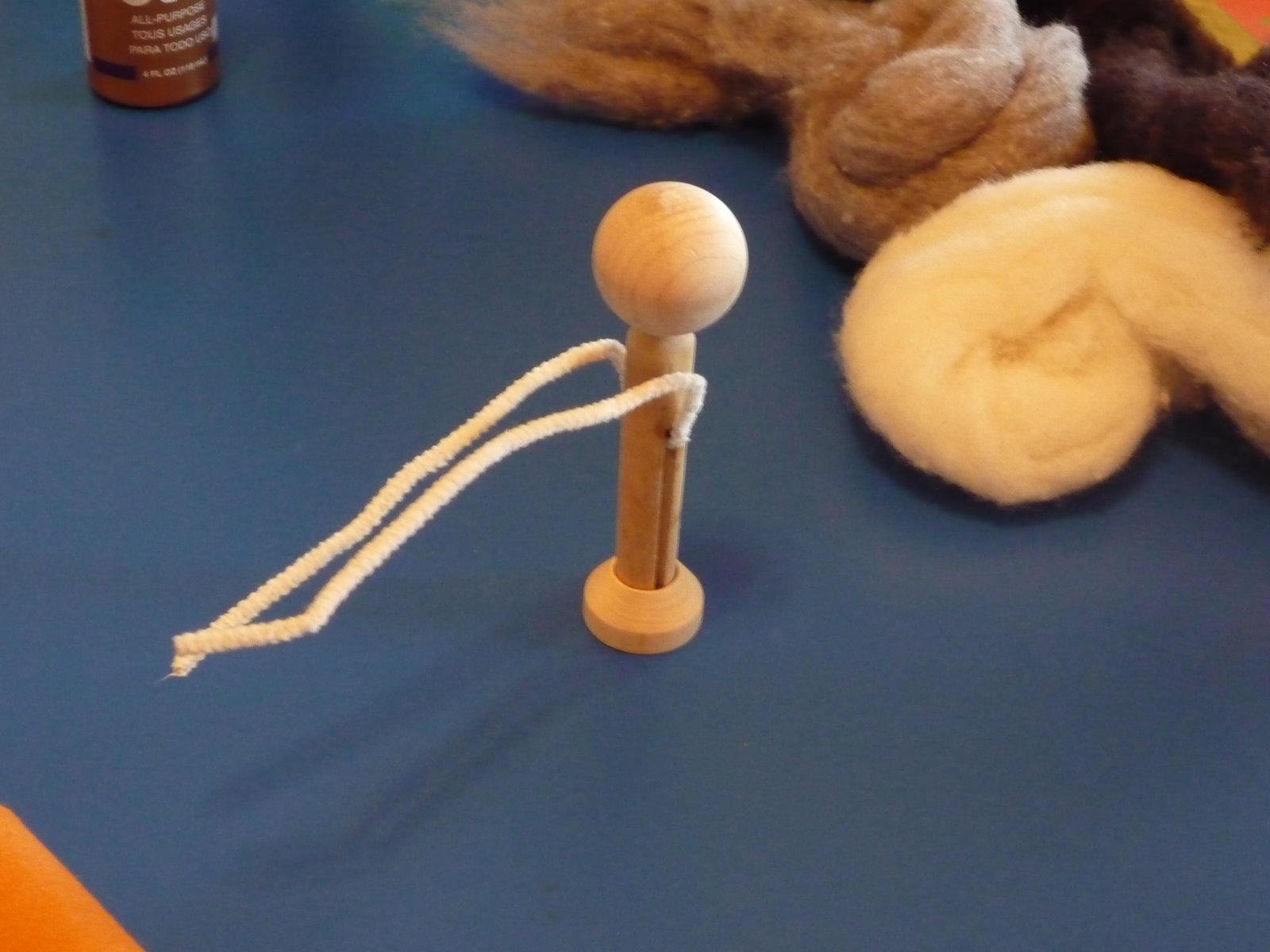 Next, we lay our form out on a piece of wool felt and cut out a simple rectangle which will become a robe. Folding the robe/rectangle in half we cut out a circle that will be a place for the head and we cut a simple slit on one side from middle of the bottom all the way up to the neck hole. This is Sarah under construction below.  I link to my favorite sources for materials (with the exception of the clothespin doll which came from Michael's craft store) on my first post.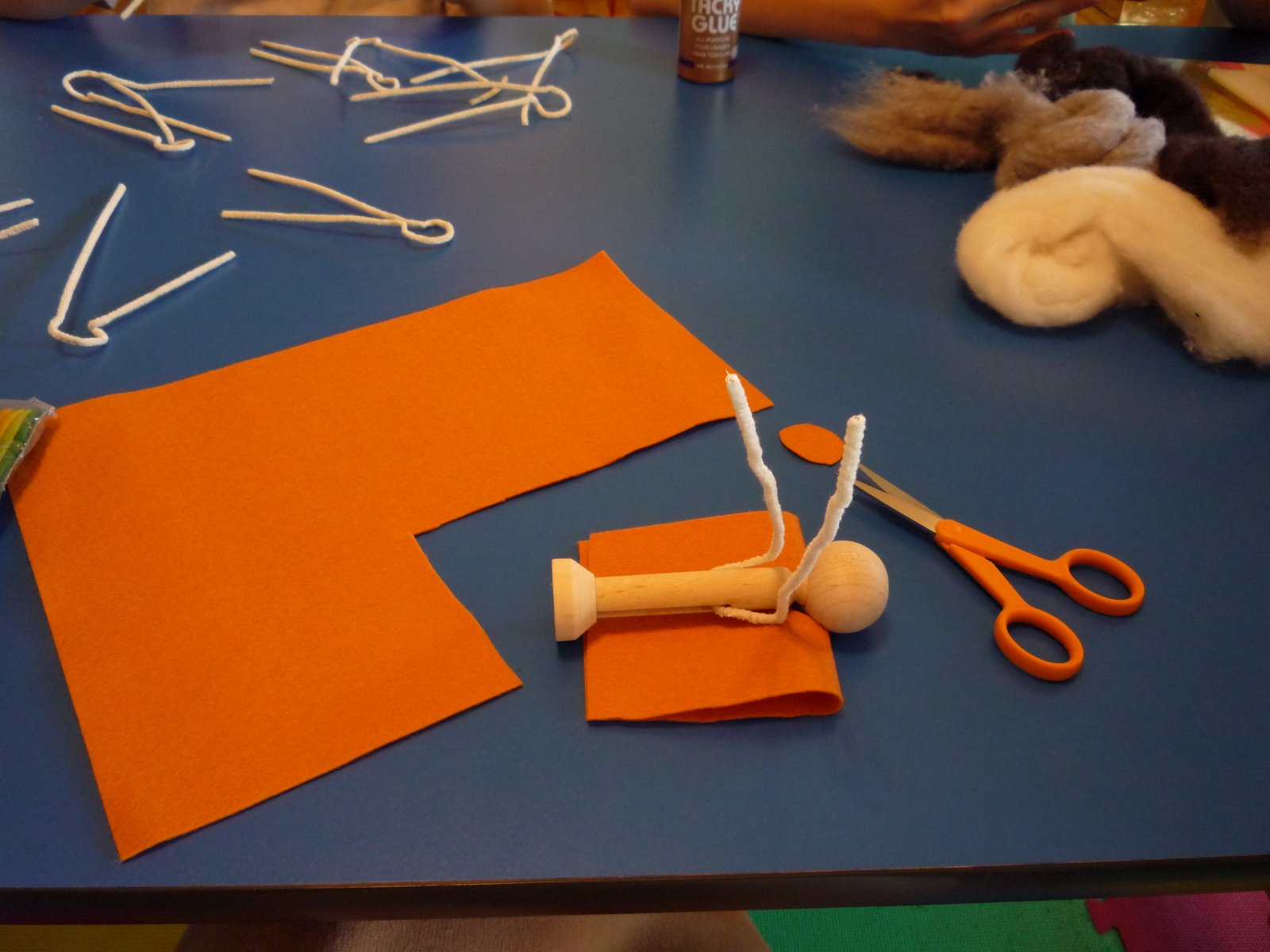 After wrapping the robe around the doll and tying the waist with a simple felt band, we work on the hair. No material accomplishes hair better that felted wool roving available in a beautiful variety of natural colors. For Sarah, we chose a dark brown and of course, some gray. 🙂 Sweet Pea carefully worked the gray into the brown hair and then shaped it around the little wooden head. We glued it in place with Alene's glue.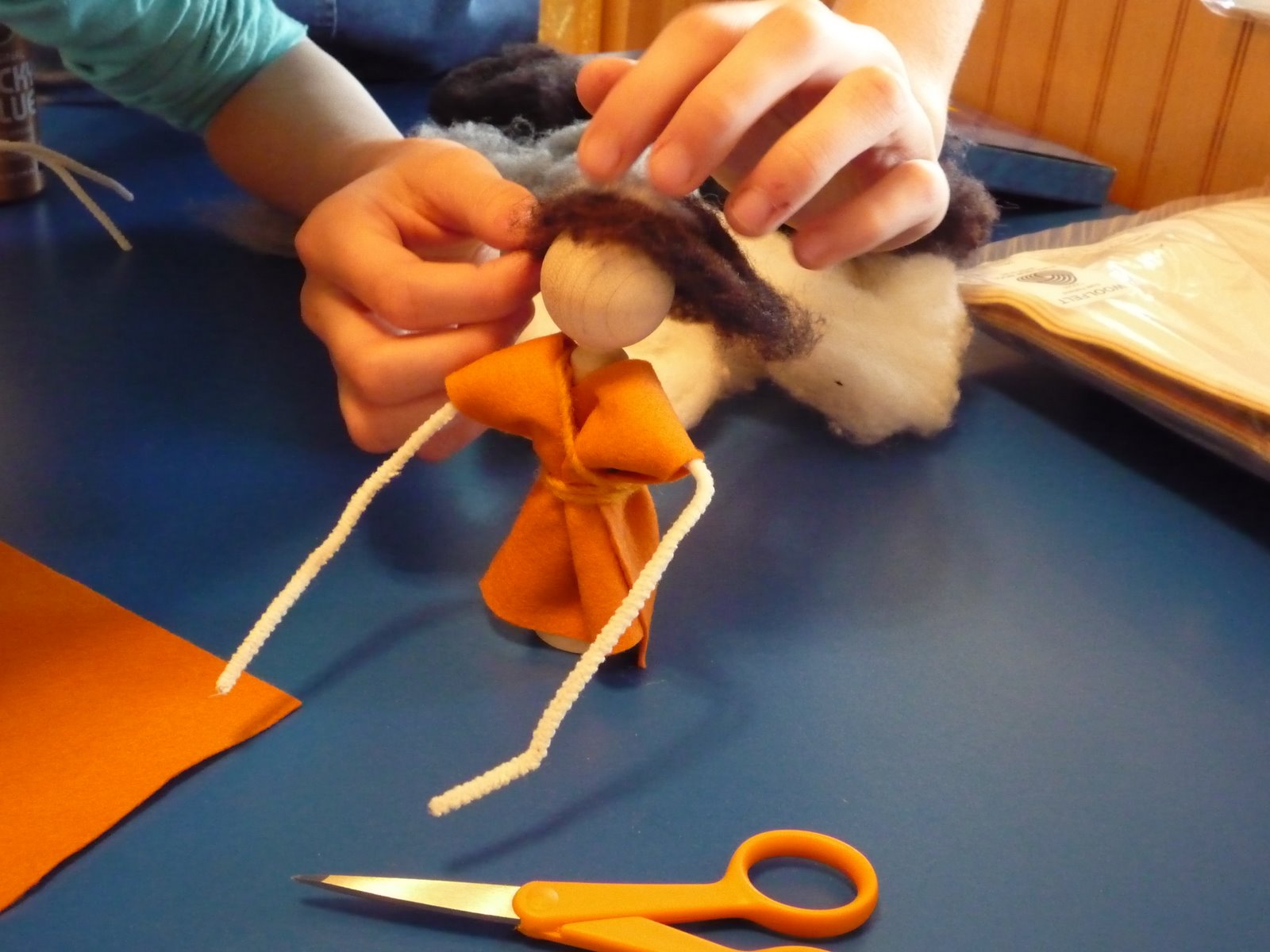 Here is a side view of Sarah – with extremely long arms. I sometimes wish my arms were that long, don't you moms?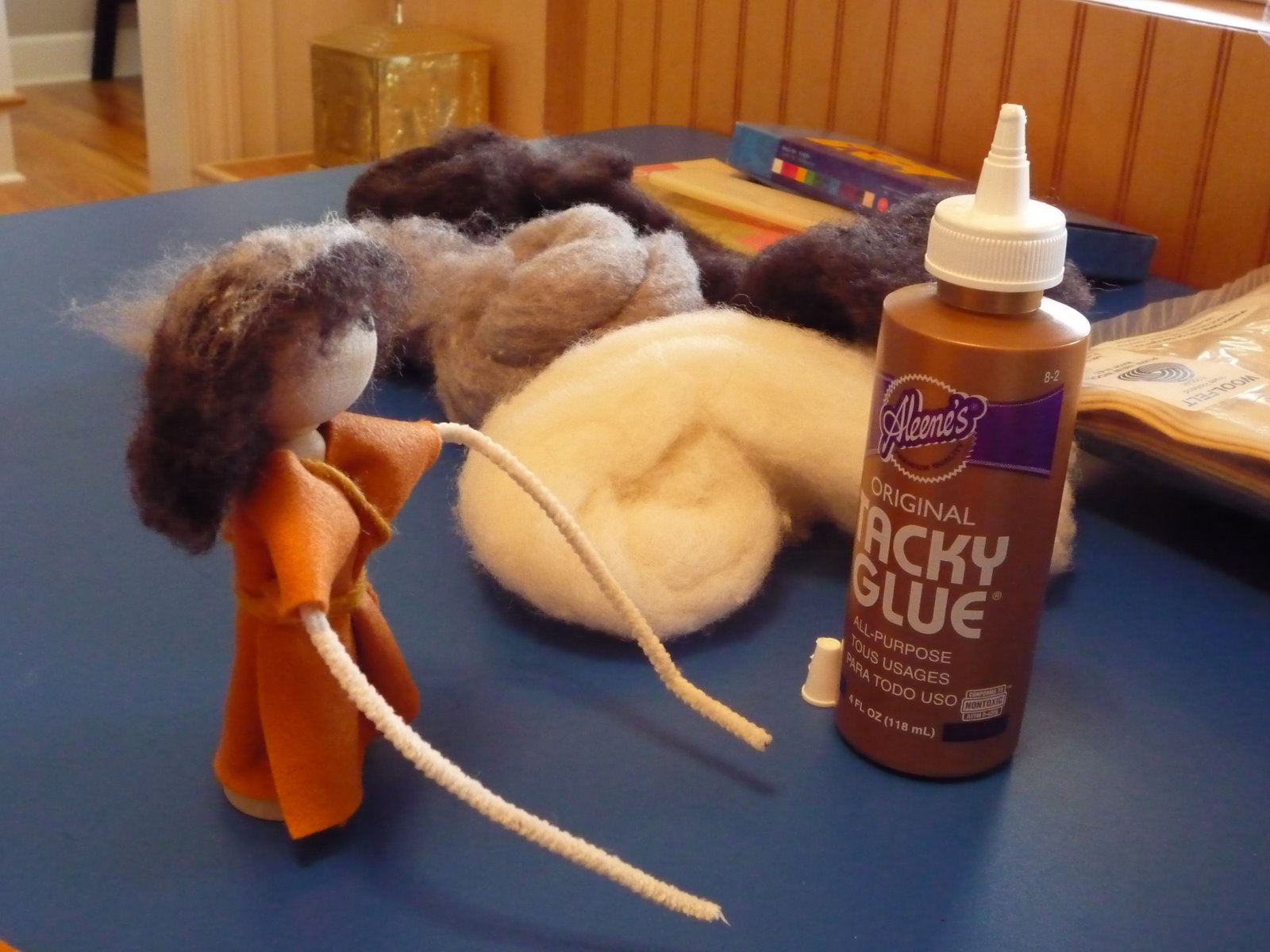 Next, we began work on baby Isaac. Again, we went to the felted wool roving. We rolled a small ovoid out of flesh colored wool, but to make the form more realistic, Sparkly used a needle and needle felted the form so that the fibers would begin to lock together around the neck area making the shape look like a baby.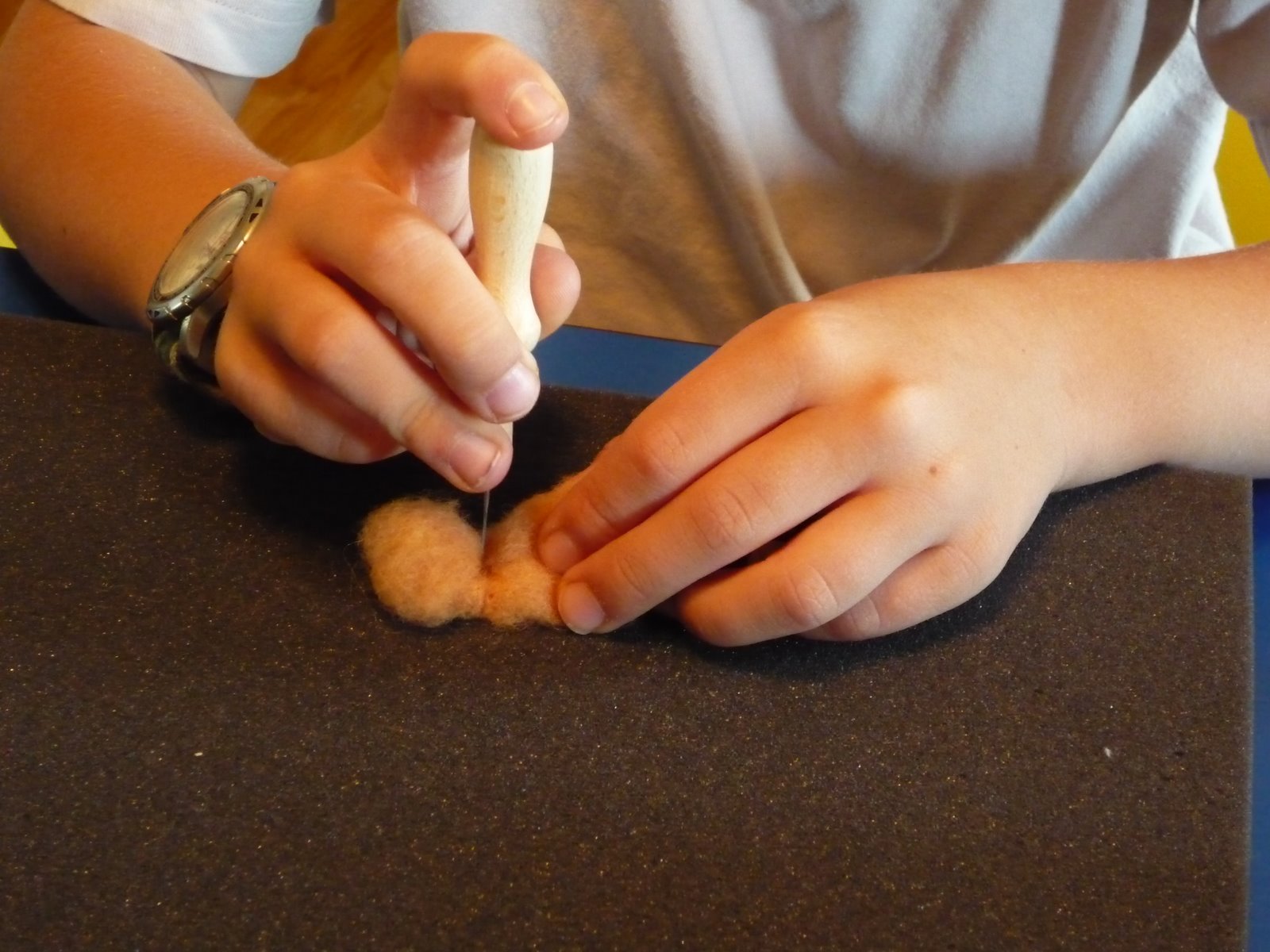 I used cream felt to fashion a simple blanket for baby Isaac and stitched it in place for added security.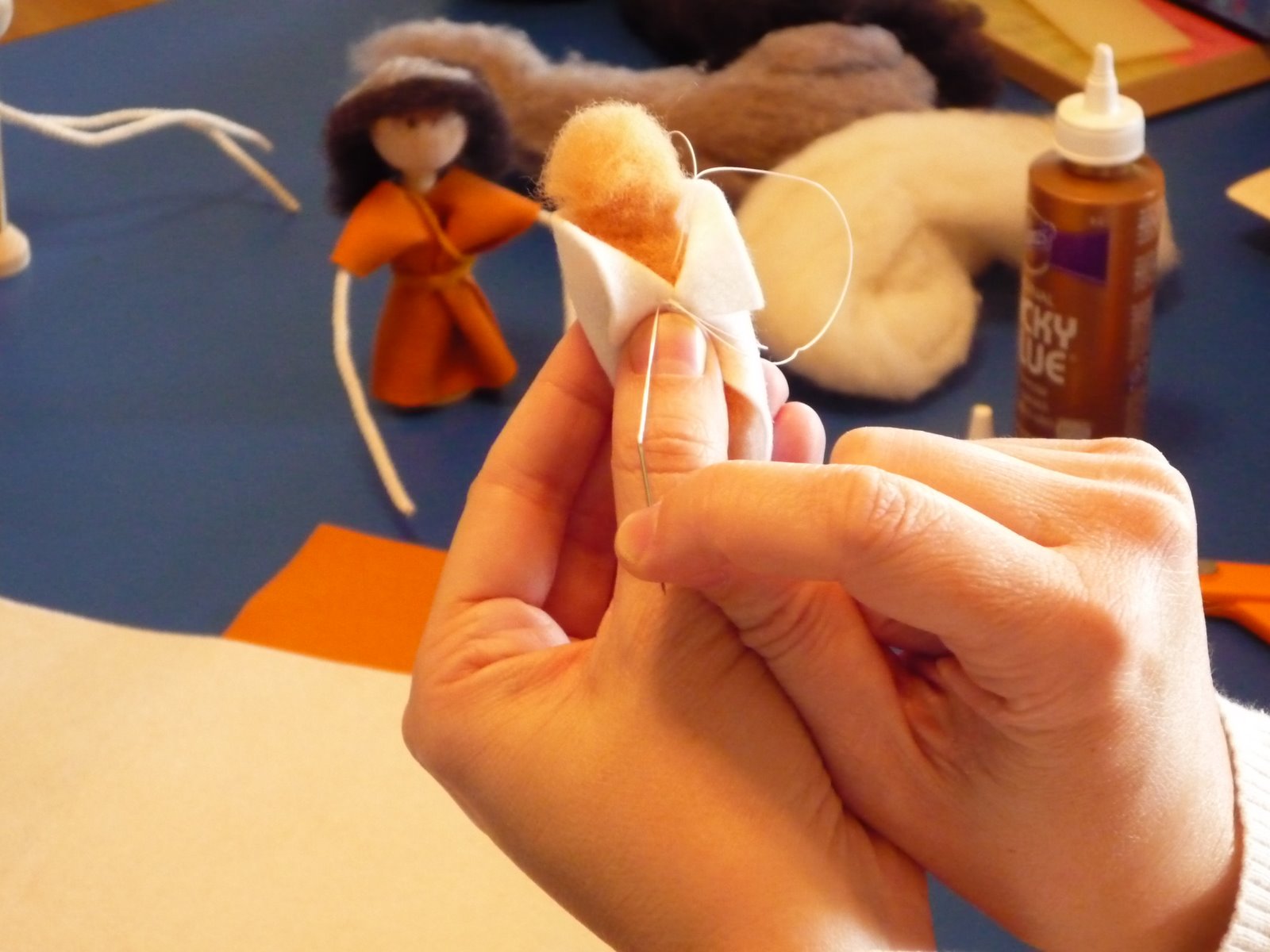 For detail, here's a close-up of Sarah holding baby Isaac. Her arm length has now been trimmed to allow for ample arm to snug sweet Isaac.

We continued our needle felting fun by needle felting small stones for a hearth and even needle felted a fire and a cake since Sarah is the first baker mentioned in the Bible. Here's Abraham, Sarah, Isaac and "The Sands of Abraham" by Tamar Hugoboom (available through The Nazareth Shoppe Press) that we read while enacting God's revelation of Himself through his 3rd Covenant with man. The bottom felt is the color of sand and is representative of…can you guess…sand. 😉 We used simple wooden blocks to construct Abram's home in Haran.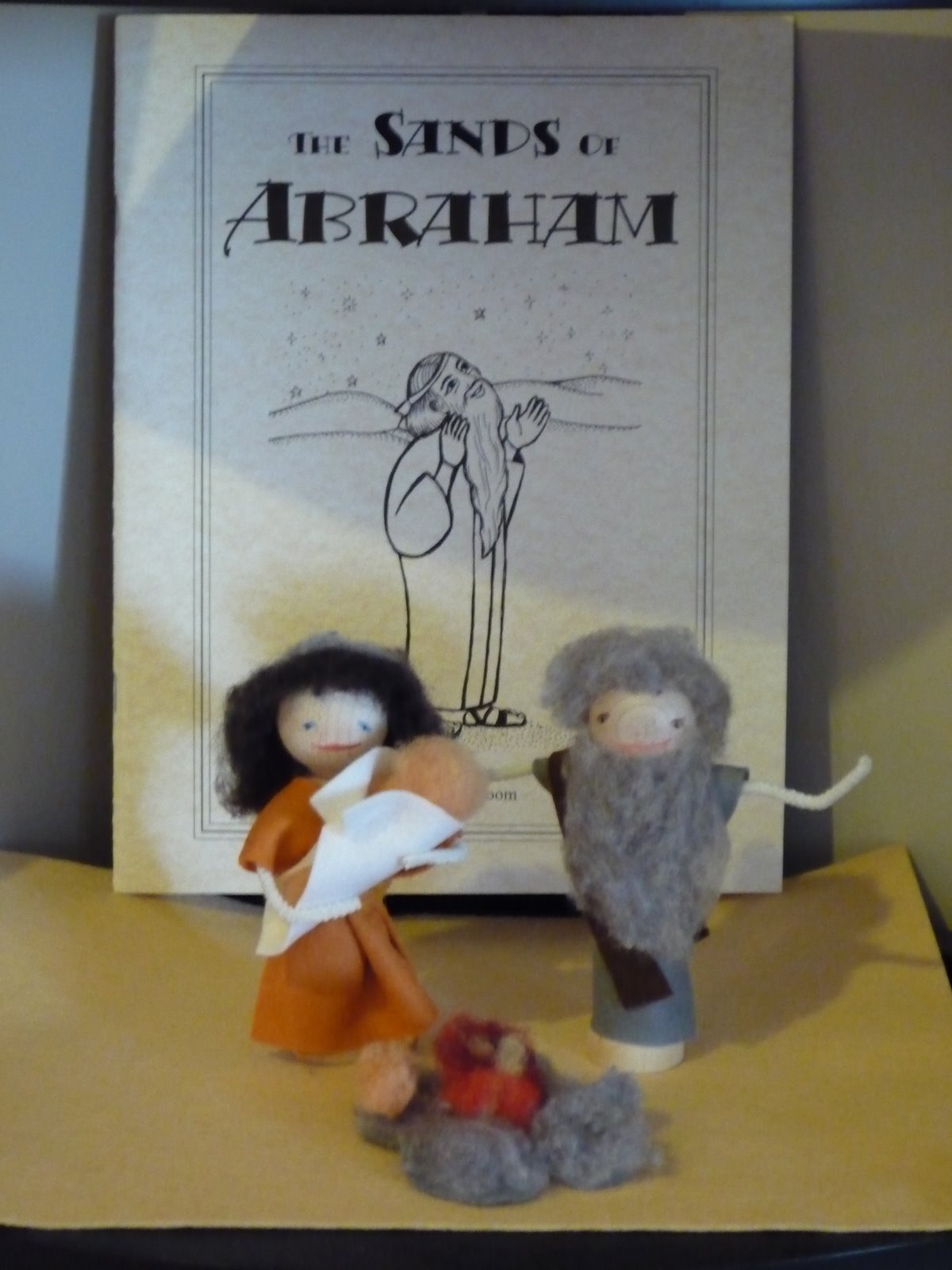 Father Abraham and family along with all of our Covenant families…

More to come…we're working on Moses and the Exodus over the next couple of weeks.