For today, February 2, 2009
Outside My Window… It's snowing…big, chunky, wet flakes of snow. The children are delirious, though their joy is tempered with the knowledge that none of this will stick. It was too warm yesterday. Tomorrow's predicted snow may be another story entirely. And…I am looking right now at the loveliest birdfeeder set-up that my husband worked on this weekend. From my desk here in the learning room, I can turn my head to see 4 bird feeders. And, right now Rob, there are 2 house finches enjoying the fruits of your labor!

This is wonderful news because we have completely changed our bird's feeding area around and Mr. Jay is extremely displeased with us right now – extremely displeased! Our birds will need some time to grow accustomed to the new set-up. Our former platform feeder was sitting atop a rotting pole and in need of some attention. So, for Christmas, the children and I bought Rob 2 new feeders. A couple of weeks ago, we chose a nice cedar post to mount them on, and this glorious weekend – Rob dug the hole, planted the cedar stand, mounted the feeders – and it just looks lovely….well, it looks lovely to us. We're waiting patiently for our cardinal, blue-jays, finches, titmice and chicadees to return.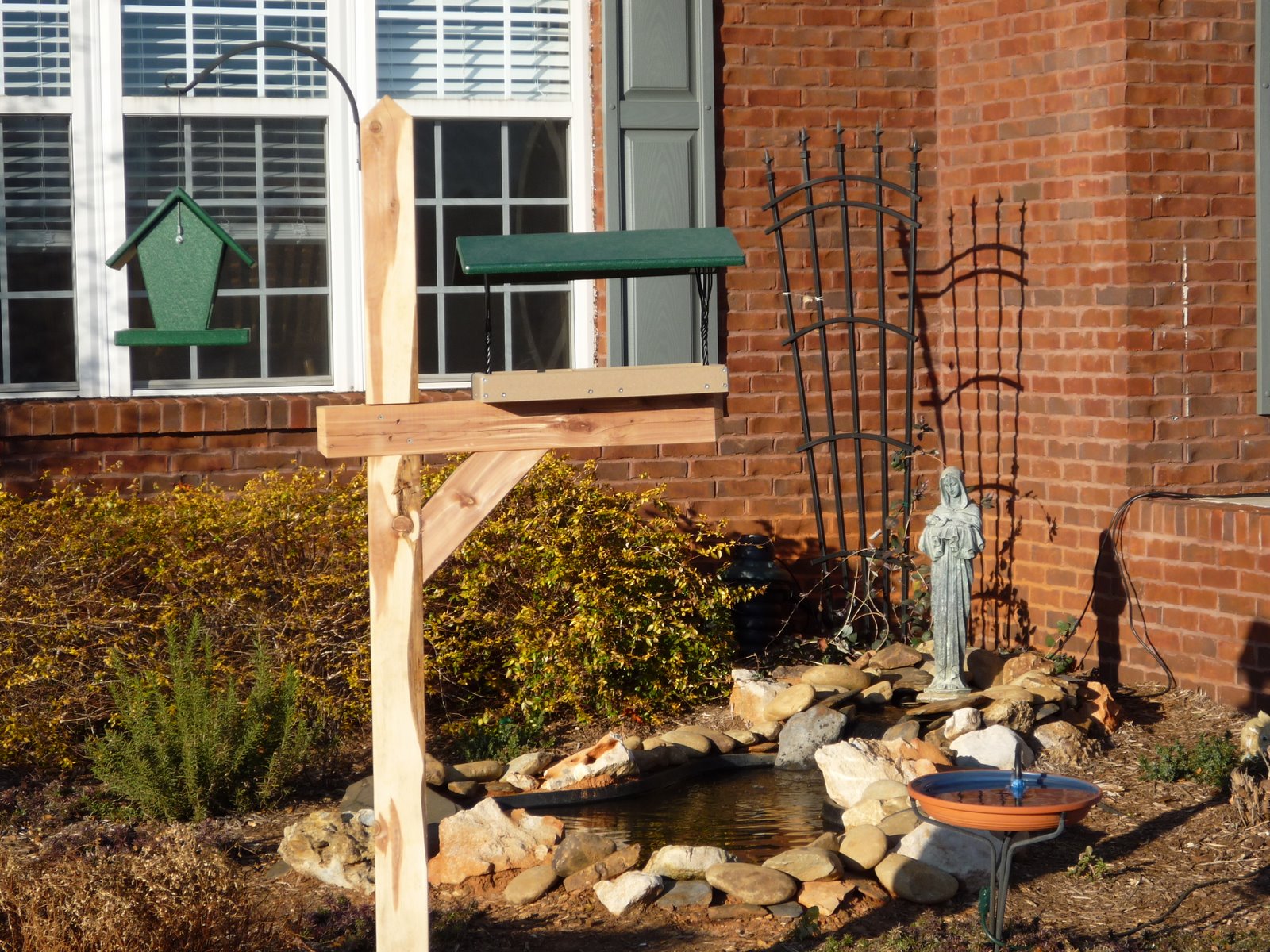 I am thankful for… book sales…particularly those offering books for 25 cents a piece. I collected some beautiful (if not slightly worn) new picture books for the children this Saturday. Hmmm…now to find a space on my bookshelves!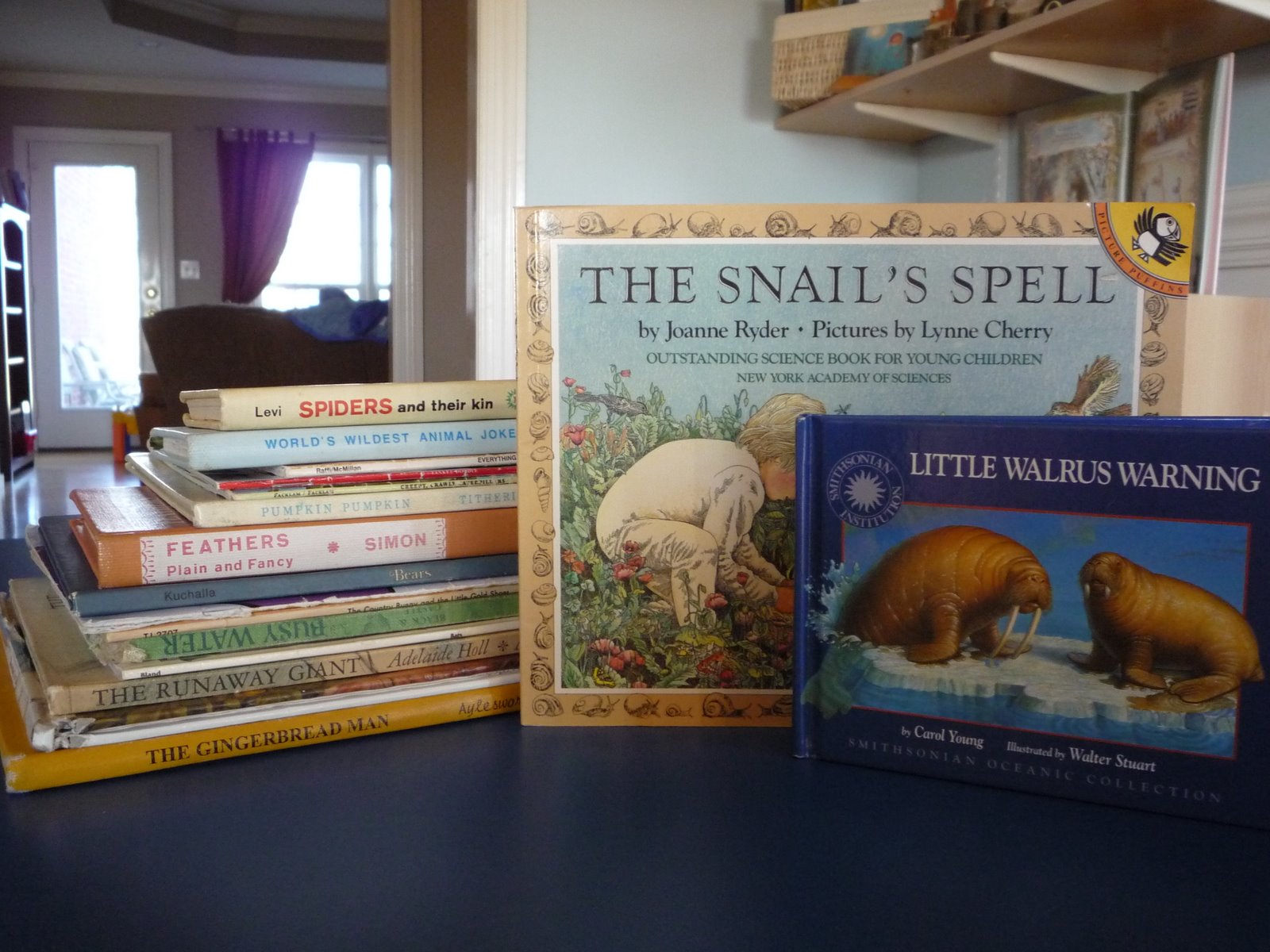 From the kitchen… Don't you just love The Barefoot Contessa? No one inspires me like she does. I love the simplicity and gentle manner she has in the kitchen. This week, I'm making her mac and cheese (Family Style) to complement her Oven Fried Chicken (also in Family Style). I have so many of her recipes tucked away in my repertoire now – it does freshen a kitchen in a lovely way!
I am wearing… A long, full khaki skirt, cream shirt with a denim button down over it. And, it's quite cold here so….a favorite cream LLBean cardigan with cream tights.
I am creating… more Kinder-themes for Peanut. We're enjoying these simple, beautiful themes a great deal! I have a post with pictures in the works…
I am reading… some new books I bought for the children…to them. New books with beautiful ideas and images simply spring the day forward!
I am hoping… the snow sticks tomorrow!
I am hearing… Mr. Jay sitting in the Crepe Myrtle fussing away at Rob and I for re-arranging his peanut smorgasbord. Please, Mr. Jay, come back to the feeder soon!
Looking to the rhythm of the liturgical year… It's Candlemas today! I'm so looking forward to Mass this afternoon. The children and I had an early tea time this morning over hot chocolate and marshmallows and we chatted about The Feast of the Purification of Our Lady (also known as The Presentation of Our Lord). It was a nice quiet chat and I'm so glad we could have that time to discuss this Feast before Mass this afternoon. AND….I'm so delighted we'll bring home a fresh batch of the loveliest honey-amber blessed beeswax candles for our Feast Table this year. There is absolutely nothing more delightful than the warm, wholesome scent of beeswax in the home! Nothing! Ok…maybe brownies baking in the oven. 🙂

I will claim a moment for myself… I'm hoping my beloved and I can choose a night this week for a date night "in". I have Bella waiting for our movie…and a bottle of wine chilling in the fridge! Tuesday night, Rob? Or maybe Friday? I'll check my calendar…pick me up at 8 – ok?
A Few Plans For The Rest Of The Week: Well, my Saturday was not quite as productive as normal because the morning found me rummaging delightedly through boxes of used books at a local library sale. And, I could not help but being completely captured by all the activity in the front gardens as Rob set up the new bird feeders and surrounded the pond with more stones. So….I hope to slowly work my way through the ironing this week. I have left my ironing cart sitting in my living room which is NOT a lovely site, so you can imagine I will be motivated (I hope???) to finish it up and roll it and the freshly pressed clothes out of there. I don't like to see a large cart of ironing burdened with (I'm embarassed to tell you) months of ironing that has been put off just lingering in my living room. Do you? I keep meaning to get to the ironing…perhaps I need to take a look at my ironing routine again!
And, I need to freshen the February Feast Table (I'll probably only set out a few things as I will be setting it up to help our focus on Lent on Ash Wednesday) and the February Nature shelf. We found the tiniest, most intriguing miniature pine cones this past week and they fit so tidily in a correspondingly tiny basket. They'll be adorable on display…along with some groundhog and squirrel vignettes. Peanut is not done enjoying squirrels. 🙂
Here is a picture thought I am sharing…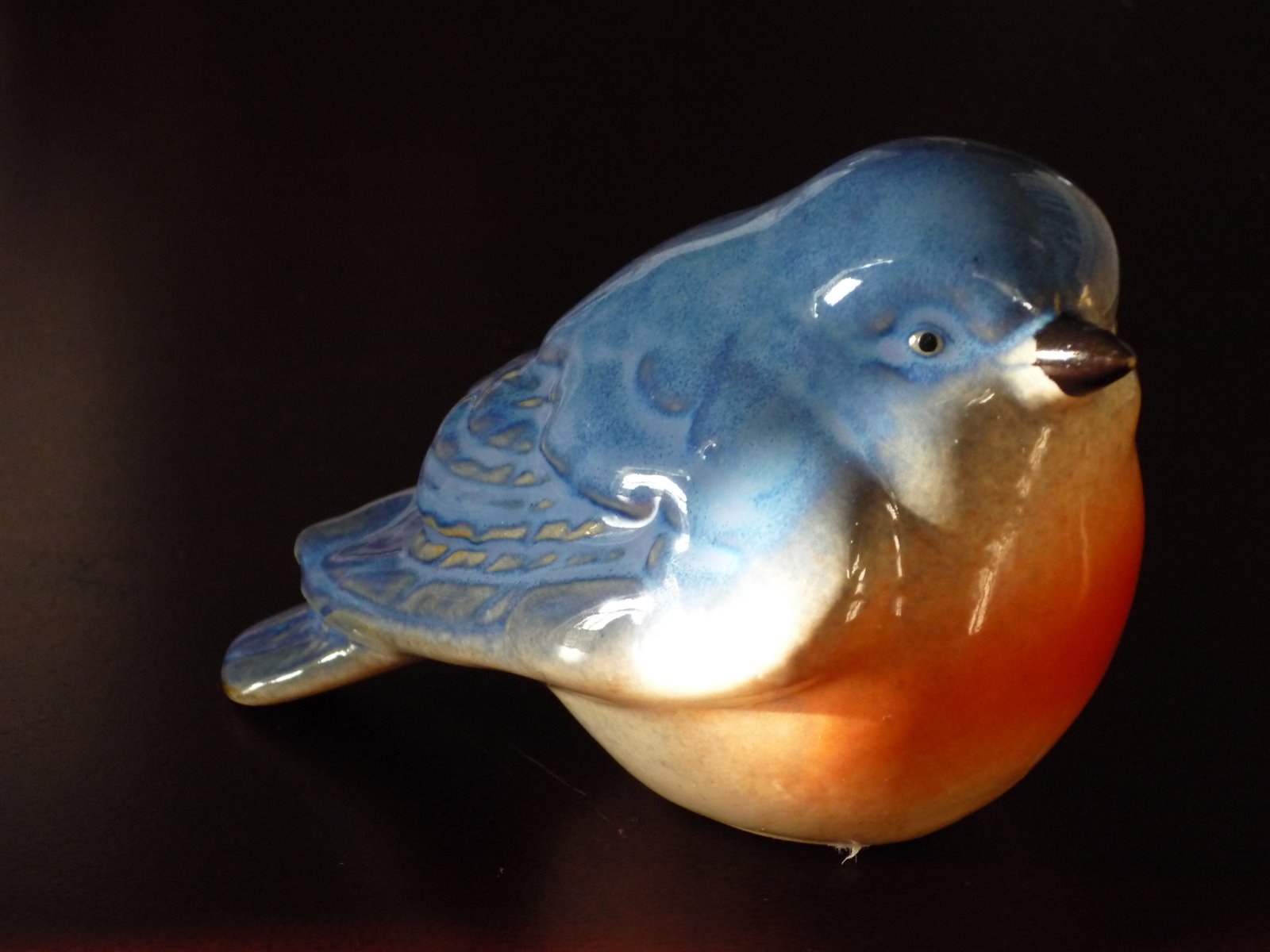 Isn't this little fella adorable? I got him this weekend while I was poking around a nature store…the same one we picked up our pond stones from. He'll make a cheery addition to the February nature table, I think! I'm looking forward to collecting a few more. And, how timely is this…just this weekend we saw our Eastern Bluebird family scouting the yard for nesting options! I do hope they don't choose our Purple Martin nesting boxes again. They are a delight to watch because they always splash about in the bird baths so joyfully in the hottest, soupiest days of summer.
Hope you all have a very blessed Candlemas filled with the joy of Light of the World!