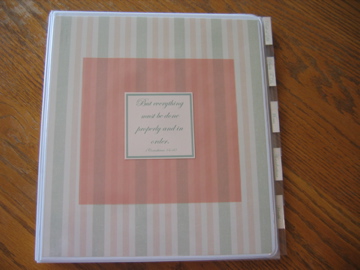 I think I might have mentioned in an earlier post that I've been trying to put something like this together for about a year now. I just couldn't visualize what I wanted to put in it. So, I had loose ends everywhere. I knew it didn't make sense, but how to fix it eluded me…until now. Kim at Starry Sky Ranch has done most of the work, creating a lot of forms that she makes available for download right from her site. What a treasure. I ended up re-creating most of the forms to suit our family, but that's the beauty of this project, you aren't buying some generic (read ugly) pre-packaged planner that works in some areas, but contains useless information in other areas, and is lacking some areas that need management altogether. I created 7 sections for now, but I know that as time goes on, and after I listen to Kimberly Hahn's "A Mother's Rule of Life" CD's again, I'll probably add more sections.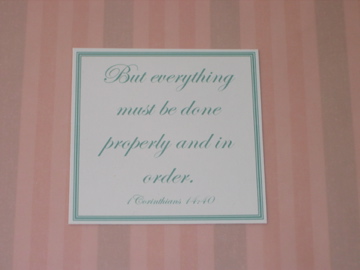 I think over time, situations will present themselves (if I'm attentive enough) that would benefit from a little management. Keeping all of this information in one place really sets up a (potentially) efficient and smoothly running household.
Getting started…a bouquet of pretty papers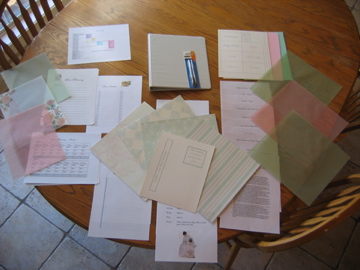 I think I'll include a few pictures of my book. I'll try to describe the pages somewhat – keep in mind that they will always be evolving to a more useable state. This is what I've decided to start with.
Menu section – I really need to live this section – so much work to do here