A Craft in Honor of the Solemnity of the Sacred Heart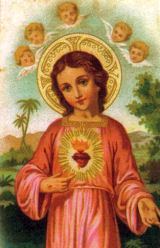 I'm linking to an older post of mine that has a craft that we enjoyed as part of honoring the Most Sacred Heart.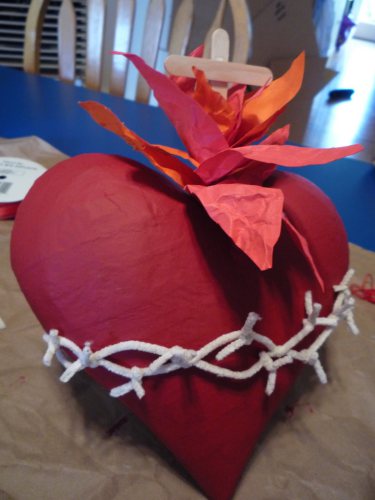 Revisiting that post was fun – the young lady that was crafting the Sacred Heart in that post has now graduated, is working as a summer intern at a wonderful job, and has gotten her new photography business off to a great start!  That's one of the really neat things about blogs – revisiting all of my older posts brings back really wonderful memories!
Anyway, I hope you enjoy the post, and do let me know what you're doing to honor the Sacred Heart in your home this year!  I'm open to super simple since right now much of our crafting materials are put away as we prepare for renovations.  I've got some reading lined up though, and if nothing else, we're going to honor our home image of the Sacred Heart on the Solemnity, and assist at Mass that day, which will be wonderful!  Hit me with your favorite liturgical year reading recommendations for the month of June!!
A blessed June and Solemnity of the Sacred Heart to all of you!