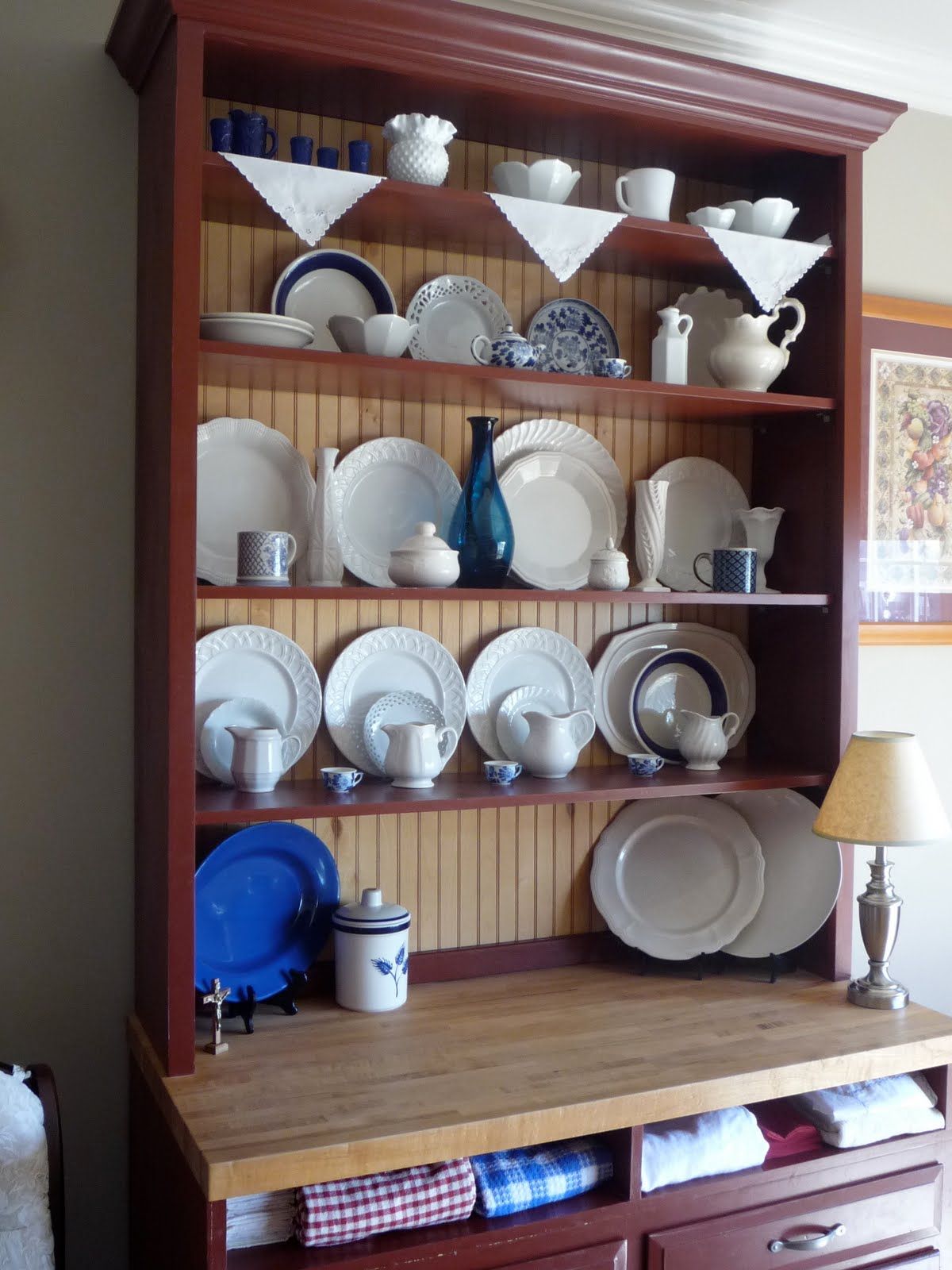 Happy Spring everyone!  Don't you find that in between seasons is the hardest time to be attentive in the kitchen?  I do.  My menus have been lamentable of late, but I'm invigorated by the last few sunny days and motivated to get some spring menus in place!  I was thinking that freshening up a bit in my kitchen might go a long way towards making it cheerier in these spaces, so I added a few touches of blue to my cranberry cabinet.  It's nothing remarkable really, but just enough to be interesting to the eye I think.  (
More about the cranberry cabinet is here
.) 
As always, I just gathered from around the house – cheery blue items I already had tucked away in places!  A few things were gifts, but most of the little blue additions have been acquired here and there from the flea market or thrift store. 
I really have a soft spot for the color blue – it's one of my favorites!   And, I just love a cottage look with mixed and matched dishes gracing the shelves. 
If you find yourself looking longingly toward spring and need a little invigoration of cheer in the kitchen – why not try adding a touch of something blue? 
Is there anything sweeter than this little blue-eyed darling examining her favorite pocket on a vintage apron of my Granny's? 
And, for the last touch of blue, I thought I'd share a little early spring shot from my front porch.  The mountains aren't yet green and neither are the pastures around here…but those blue skies are promising!
I hope your early spring days are inspiring some freshness and welcoming sunshine through the windows!