In the Service of the King of Kings
Our Sparkly has been training and waiting and anticipating this day with much excitement. Today was the first day he served Our Lord's altar during the Holy Sacrifice of the Mass. I can tell you that as a parent, few things top something like this! When one of my children receives a Sacrament, I am beaming inside and out. Today, I felt like that! I was beaming as I watched him at the foot of the altar with hands folded reverently in prayer, kneeling in Adoration, praying on behalf of the faithful.
Here he is with some of the amazing young men who also serve the Mass….Sparkly is the short little fella. We have to apologize for the somewhat blurry pics. 🙁 Rob and I took these from the vestibule…flash off so as not to disturb the Mass…but that meant the camera was very sensitive to motion…of which there was a great deal thanks to the very active Princess Doodlebug in arms. sigh.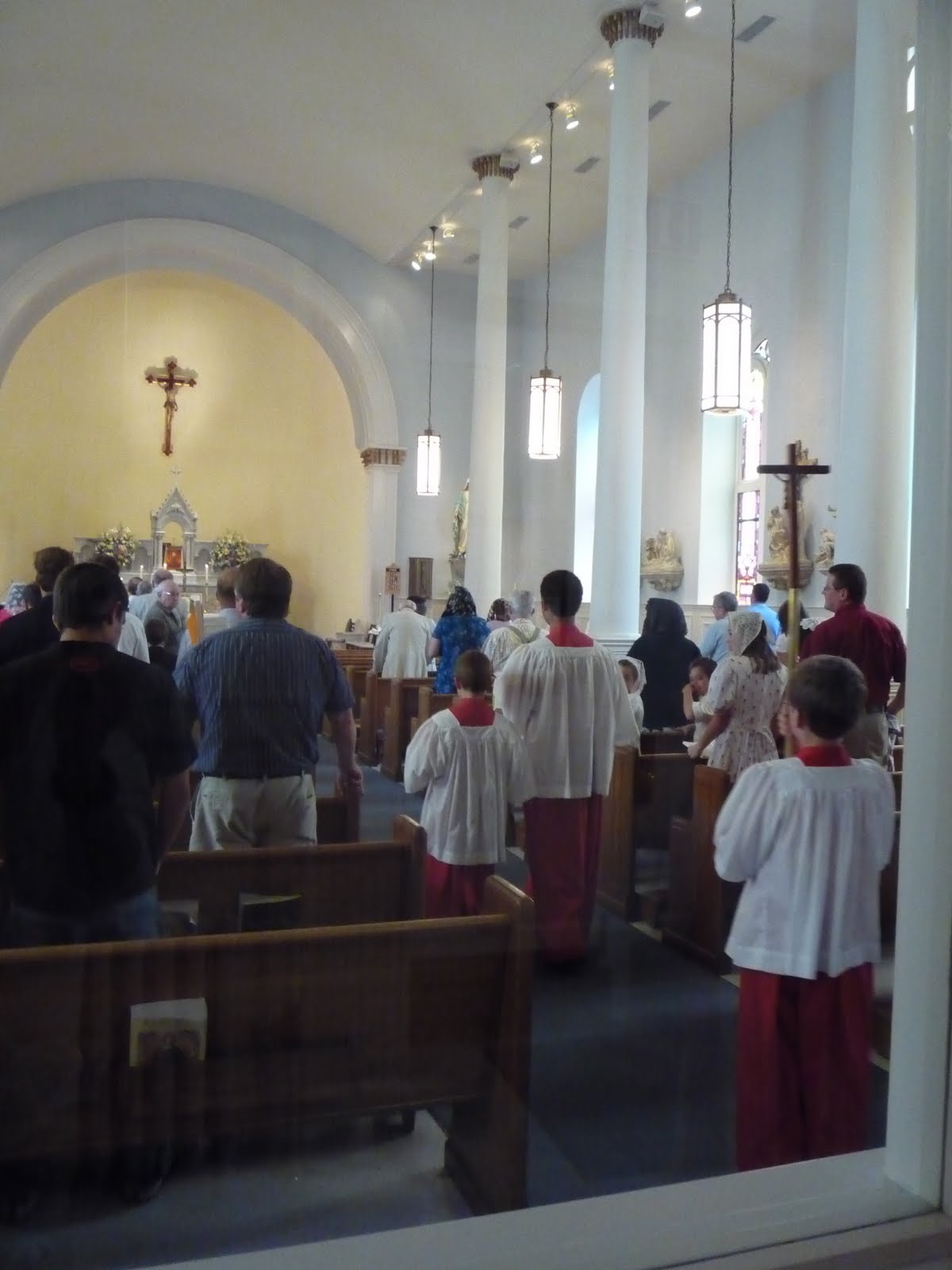 Processing in….Sparkly is on the far left up front. Just to the right of the taller server…in the pew…are Sweet Pea and Rob.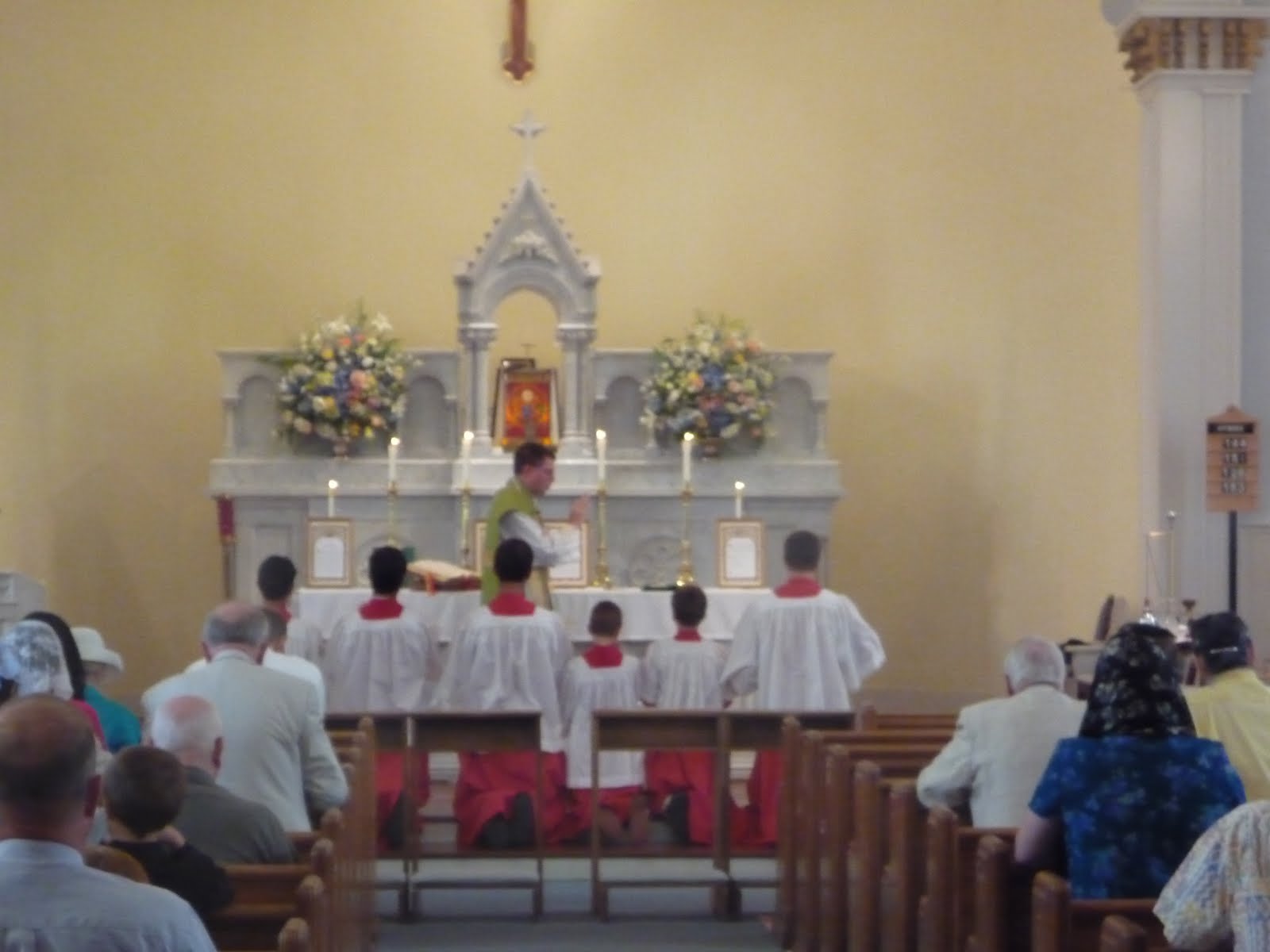 The prayers just before the Consecration…Sparkly, if you haven't guessed by now, is the shortest of the servers…can you spot him?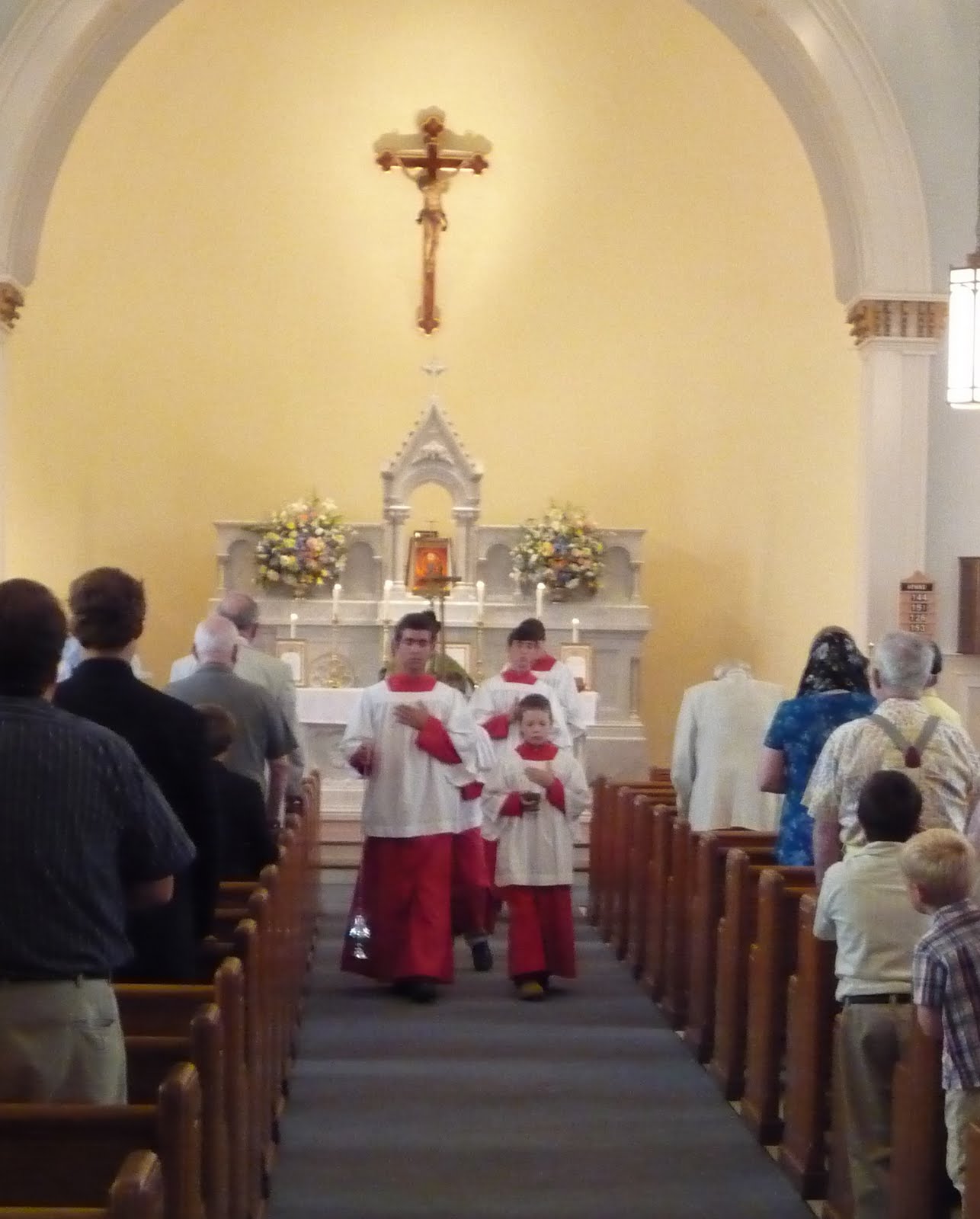 Processing out…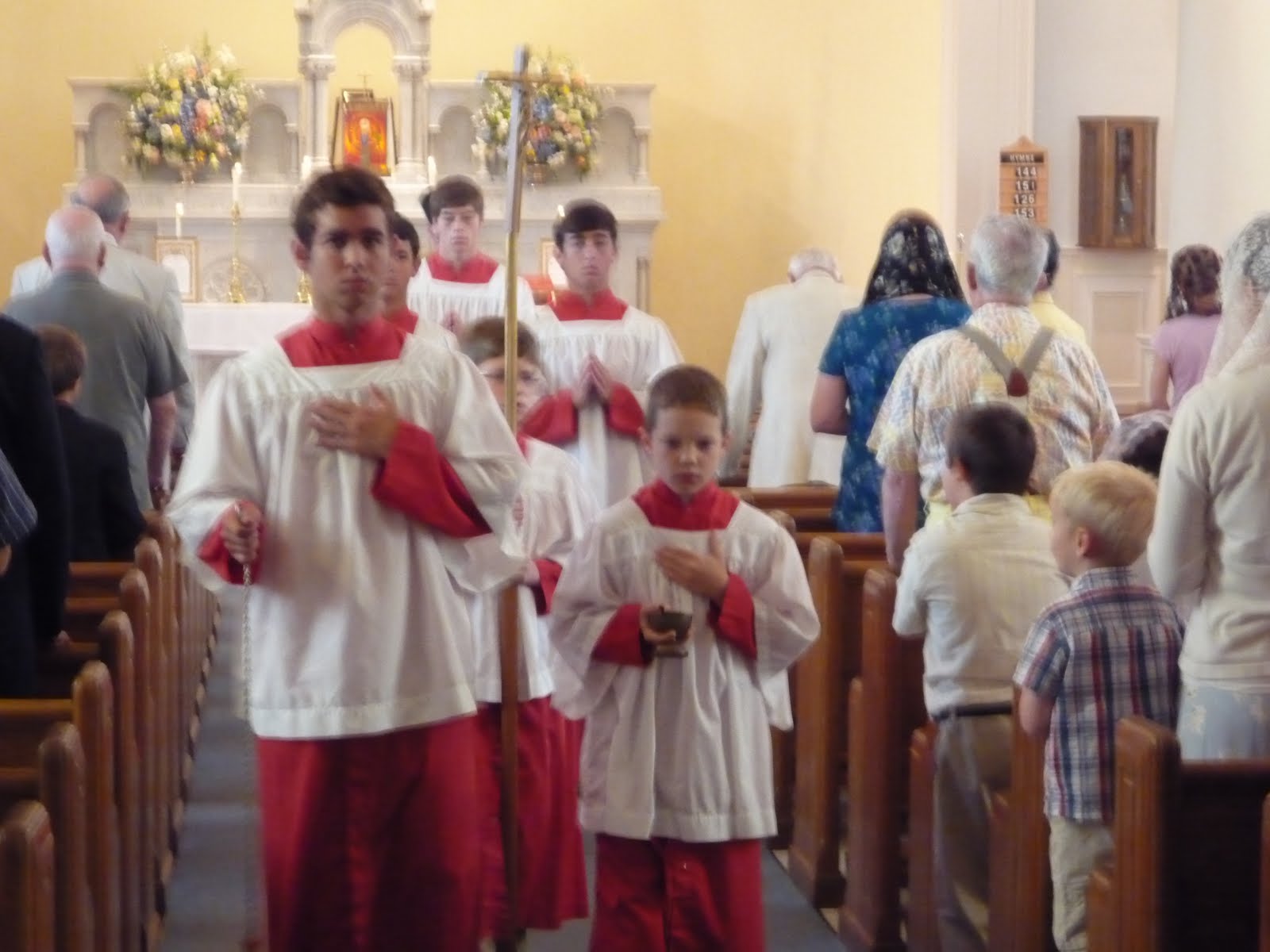 If you look closely, on the far right there, you can see the little Peanut admiring his big brother. Peanut is that little fella there with the light blonde hair and the plaid shirt and khaki pants.
"I am not capable of doing big things, but I want to do everything, even the smallest things, for the greater glory of God.
"

– Saint Dominic Savio