Learning about Ducks…and Discovering Smithsonian's Backyard
We've really been enjoying some wonderful non-fiction science picture books and I thought I'd share them with you! I have long been a big fan of the
Let's-Read-and-Find-Out Science
series of books. They're engaging and a wonderful way to introduce elementary science concepts. I have collected several of them over the years; I began to wonder if there were any other non-fiction picture books that could match the Let's-Read-and-Find-Out Science series for content and engaging quality of writing…and I found one!
As I was searching for some picture books to help us learn more about our family friends, the duck family (which we believe could be a cross between a Mallard and ?? some other duck)…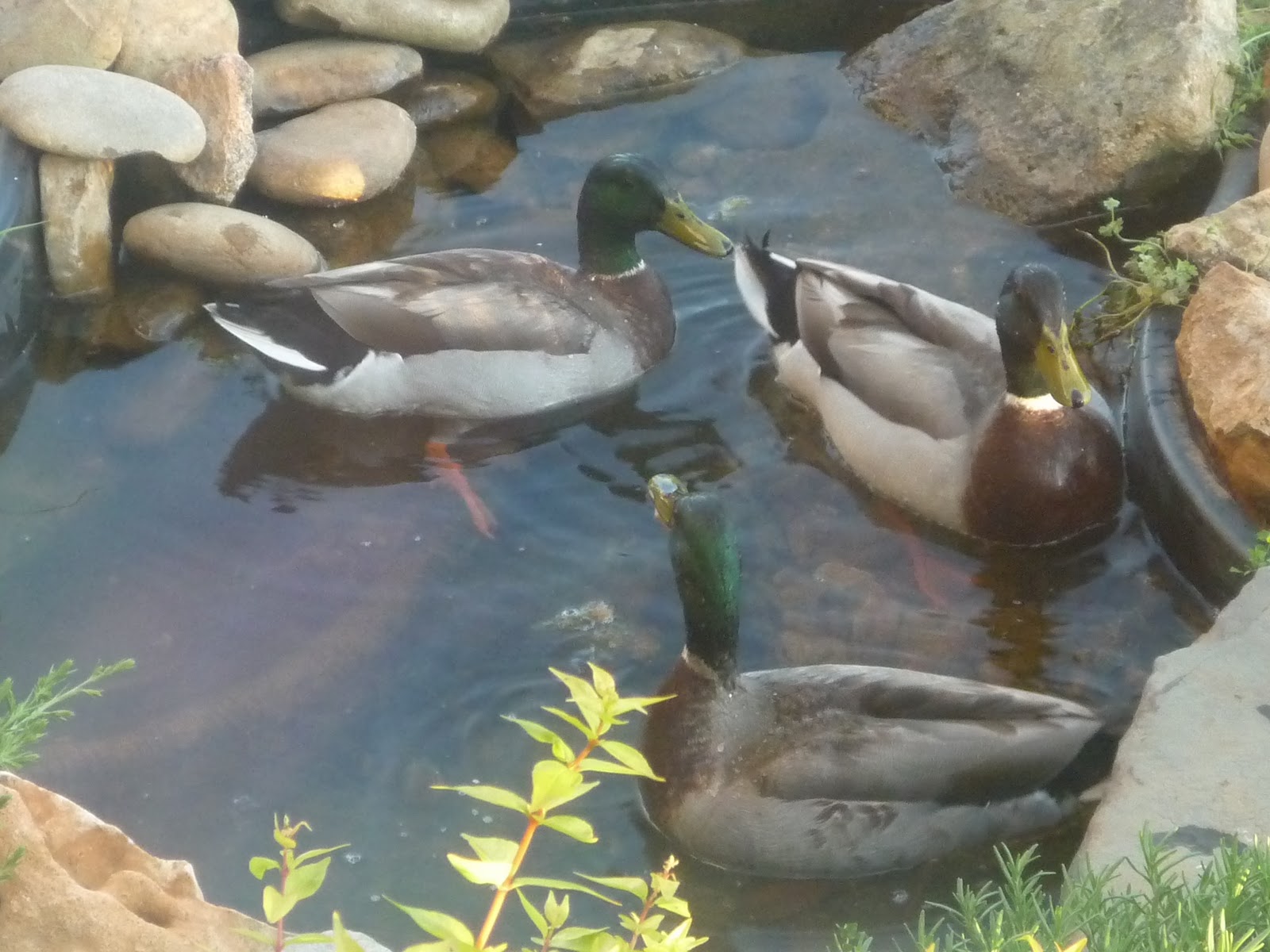 I came across a Let's-Read-And-Find-Out Science book that I knew would be wonderful – Ducks Don't Get Wet
.  It was not a disappointment!!  I also took a chance on a new book I found – Mallard Duck at Meadow View Pond
.  I was thrilled with the content…and the illustrations!  Oh my!  If you love engaging, bright, beautiful illustrations as much as I do, you will really enjoy this series of books!  I was so thrilled, I found several more books in this series at very inexpensive used prices!  The entire series is wonderful!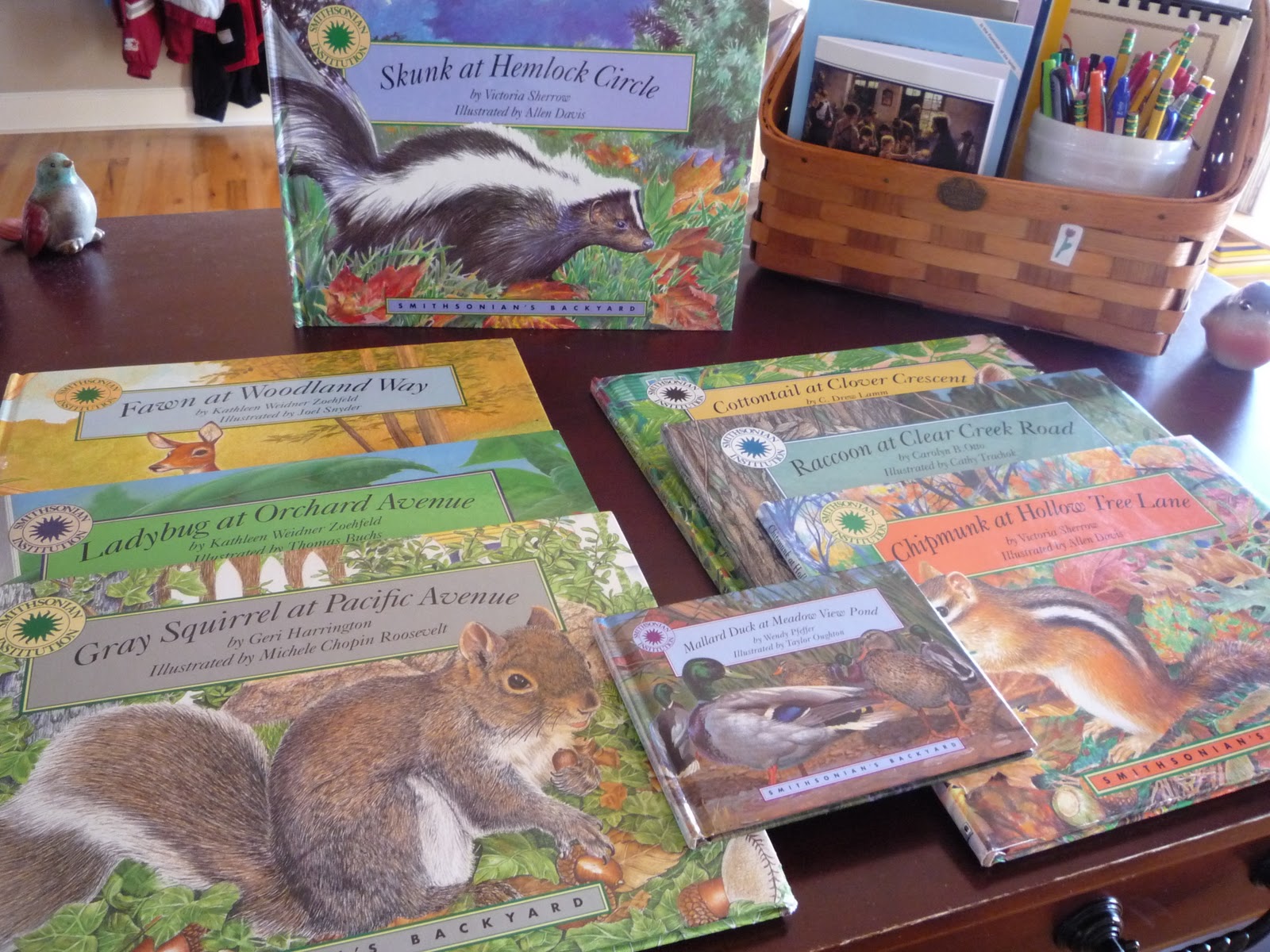 All of the Smithsonian's Backyard
books are written in the same manner – through a story, a particular animal, insect, or bird's life is shown – his home, eating habits, how he behaves, etc.  There are no fictional names or characteristics attributed to the animals, insects or birds in this series, they are portrayed just as they might be found in a child's own backyard.  This series very simply invites wonder in the excitement that one might spot a chipmunk or a ladybug or even…a skunk! 
The Smithsonian Backyard series is written and developed under the direction of curators for the Smithsonian National Museum of Natural History.  Each book is authored and then submitted to a Smithsonian curator for review.  As I mentioned, the illustrations are lovely – full page spreads, all color, highly detailed and lifelike!  On the last page of each of these books is an additional little paragraph about the particular animal, bird or insect discussed in the book, followed by a simple glossary of terms that were used in the book, and something else I have found very interesting – "Points of Interest in this book".  In "Points of Interest…", you'll find page numbers next to interesting objects that are illustrated within the story.  You might find a list including wild mint, jack-o-lantern mushrooms, a great horned owl…but you can be sure you'll find some surprising and interesting things you'll want to revisit just a little more closely.
I'm certain these can be found at the library, but if you're looking toward purchasing the books, you might check to see if you're getting the smaller size version of the book or the larger size.  (Please note my mistake in the diminutive little version of Mallard Duck at Meadow View Pond – pictured above…all the rest of the books are larger and I much prefer the large versions.) 
Many of these books originally came with a small plush toy of the animal discussed in the book, and if you purchase a new book you might still be able to take advantage of that.  I, however, did not want any more small plush creatures coming to live in my home…so I was happy to search for just the used books sans plush fluff!  LOL!!  Actually, we have a large set of folkmanis finger puppets
that we just adore, and several of them work wonderfully with the stories if the children want to narrate through a puppet show!
We have really enjoyed these books!  My almost 3 year old asks for them over and over again, but I'd say that they are probably best suited for ages 4 – 10.  If you haven't discovered these yet, I hope you enjoy them as much as we do!