Here we are again, knocking at the door of the beginning of a new Church season – Advent – which begins in less than a month on December 1! Every year, for the last 9 years, I have been building an Advent and Christmas Planner and sharing it. In truth, this planner has been in existence longer than 9 years, but in those early years it existed as a few lists and scraps of paper that I cobbled together here and there in order to set an atmosphere of quiet anticipation in our home. As children grew, and the internet made sharing so easy, I began to assemble my lists and resources into a document, that over the years, has grown into a book. As always, I update the document each year with a few new resources as well as updating the dates and liturgical year designations, and then I share it freely with you. I pray it is a blessing and a starting point for your home!
What can you expect from this planner?
The Advent & Christmas Booklist & List of Resources
What follows is a collection of books our family has enjoyed over the years. Many of them are included on the plans. This is not an exhaustive list! We don't read all of these each Advent season – we choose a few to enjoy. Collect books for your Advent basket a little at a time, keeping choices lovely and reserving enough quiet to prepare for the season. (Please note that I am an Amazon affiliate and most of these links are through Amazon – if you click through these links I do earn a very small amount. Thank you!)
The Juggler of Notre Dame books – see note and explanation of the books and ideas that sprung from this beautiful 13th century poem/song in the Advent planner, p. 20)
Board Books
Books which may be a blessing in your own home liturgical celebrations:
Steps to Advent Resources:
New to this year's Advent planner is an iteration of the Jesse Tree which I came up with, almost by accident, a couple of years ago. The variation brought together many of the practices (like the Jesse Tree and the O Antiphons) we love, but always had trouble keeping up with. For some reason, this practice was intuitive and workable from beginning to end. The Advent printable contains more along with all of the printables if you'd care to do something like this in your own home.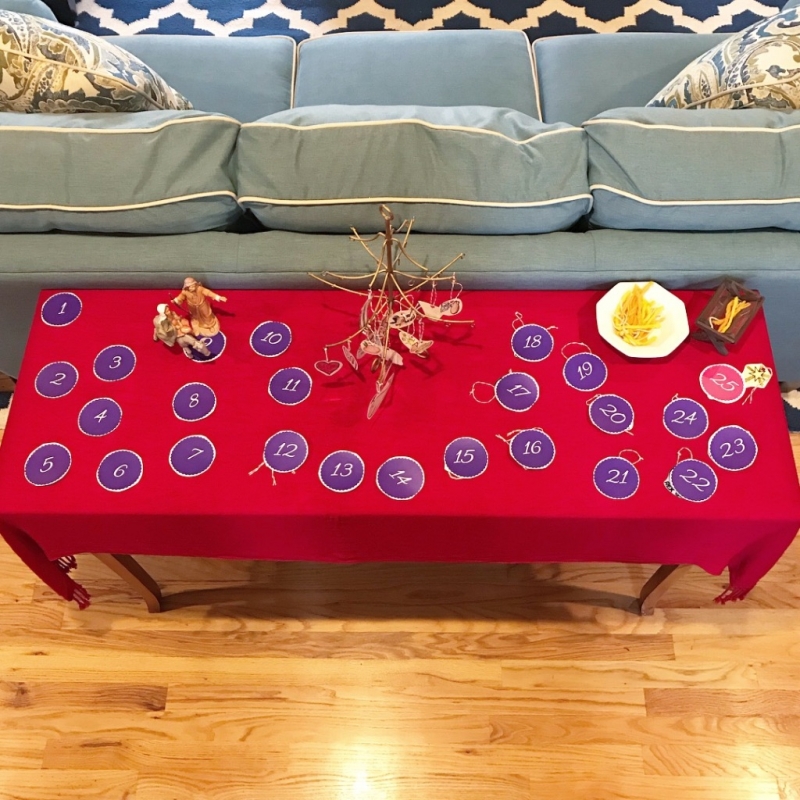 Resources which have been a help to me in planning and living Advent:
I pray that in your home, the upcoming season of Advent is blessed with the quiet anticipation that allows room in your heart for the great joy and light of the Feast of the Nativity!
Gaudete!
TEMPUS ADEST GRATIÆ